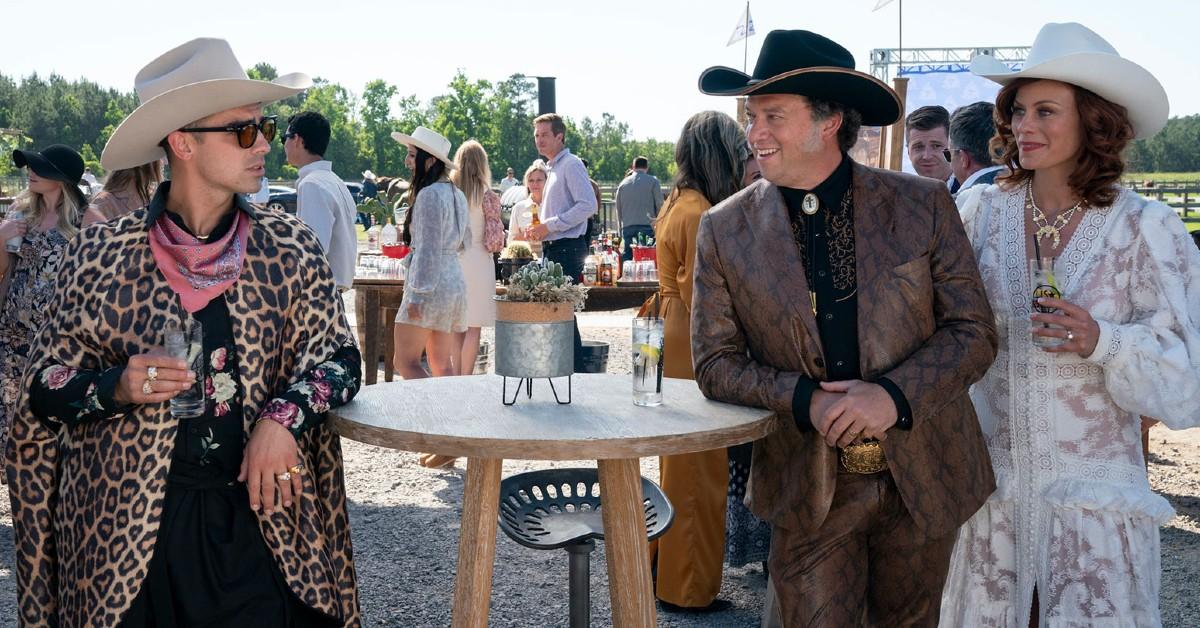 Joe Jonas' Heavenly Face Made an Appearance in 'The Righteous Gemstones' Season 2
Hallelujah! Praise our lord and savior, Jesus Christ, because HBO's kooky, campy comedy series The Righteous Gemstones is back for its sophomore season. From creator, writer, and executive producer Danny McBride (Pineapple Express), The Righteous Gemstones follows the trials and tribulations of the Gemstones, a greedy, corrupt, dysfunctional televangelist family boasting a megachurch. Hm, what was considered sacrilegious several decades ago is considered satire today. It's funny how that works.
Article continues below advertisement
Starring comedy icons like Danny McBride himself, John Goodman (Roseanne), Adam DeVine (Pitch Perfect), and Edi Patterson (10-Year-Old Tom), The Righteous Gemstones — which holds a respectable Rotten Tomatoes score of 84 percent — is a hoot and a half.
While those familiar faces are enough to get any comedy fans' attention, a certain Jo Bro was featured in the second episode of Season 2. And yes, we mean pretty boy Joe Jonas. A gorgeous face like that has a tendency to cause impure thoughts, and we may just have to go to confession. So, how did the seemingly random cameo come to fruition?
Article continues below advertisement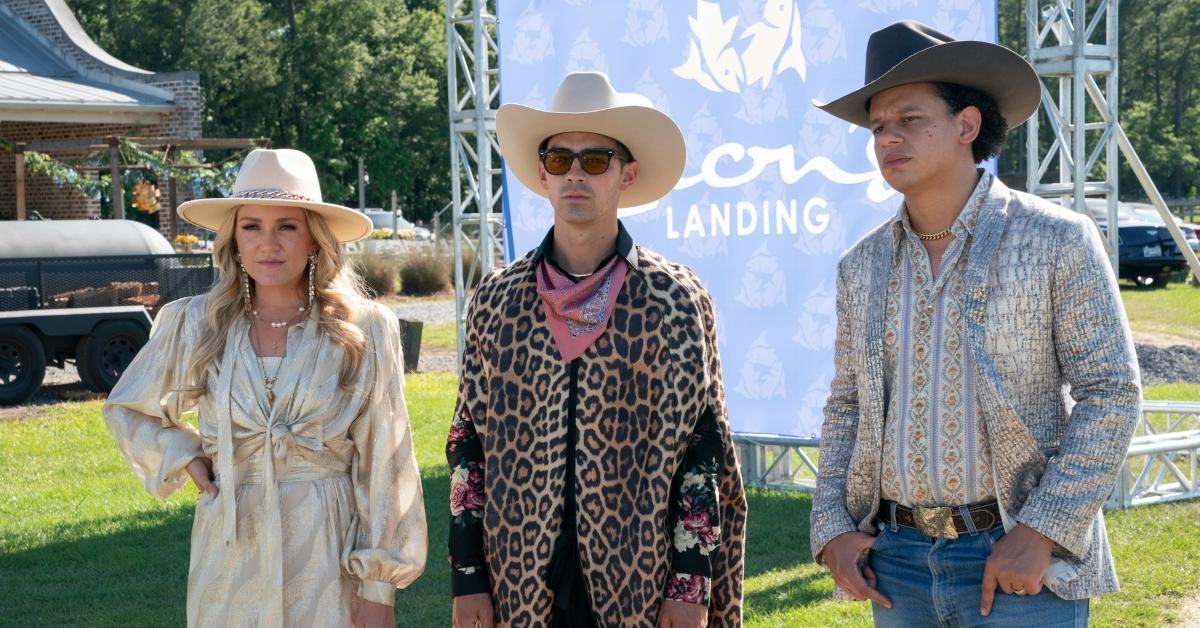 Per E!, Joe's cameo in the dark comedy series involved loads of singing and line dancing in the episode titled "After I Leave, Savage Wolves Will Come." The "Cake by the Ocean" singer plays a twisted version of himself and is introduced as a celebrity investor in Zion's Landing, a Christian theme park hailing from the mind of Lyle Lissons (Eric Andre).
Article continues below advertisement
"Are the other brothers gonna be involved in Zion's Landing?," Amber Gemstone (Cassidy Freeman) asks the Camp Rock star.
"Nah, you know what? All love for the Jo Bros, but sometimes, you just gotta go solo," Joe sassily replies (maybe referencing Nick's attempt at going solo?). Joe's comeback to acting is a rather snarky one.
"This is just a special opportunity. I've always wanted to be a hotelier ever since I was a little kid," Joe goes on, his blasé attitude being purposely grating. "My brothers are always giving me s--t, saying it's a whack idea and this and that."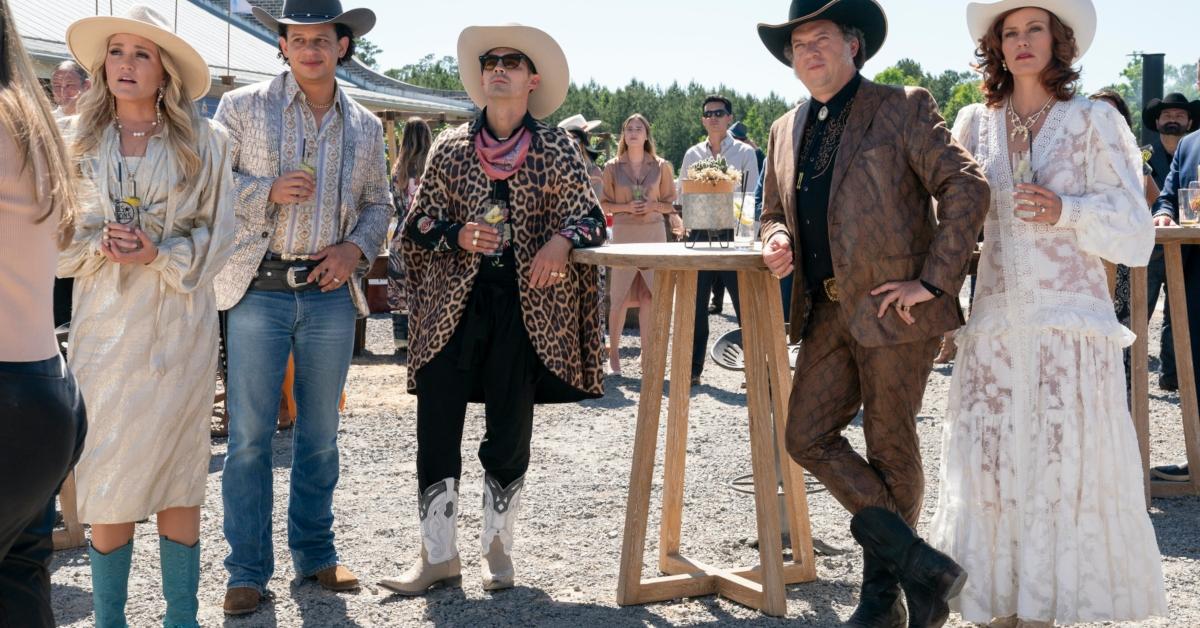 The heightened version of Joe is seen in a giant beige cowboy hat, a (fabulous) leopard-print coat, pink bandana, and multi-colored cowboy boots — a look that isn't too far from what the actual Joe Jonas would wear. Perhaps it's Joe Jonas meets Shania Twain.
Article continues below advertisement
How did Joe Jonas get a cameo on HBO's 'The Righteous Gemstones'?
Wouldn't it be nice to contact the creators of your favorite show, asking for them to handcraft and personalize a role for you, and actually be granted said role? Hilariously, Joe did just that. He reached out to The Righteous Gemstones creators himself, asking if he could be a part of the show.
"The long and short of it: He's a fan of the show. So, he had reached out to us and we wanted to try to include him in the second season somehow," Danny McBride told E! News. Joe's just a regular ol' fanboy — with more impressive acting credentials, of course.
Season 2 episodes of The Righteous Gemstones air Sundays at 10 p.m. EST on HBO.