Senate Candidate John Fetterman Is the Most Meme-Centric Politician in America
John Fetterman is running for a spot representing Pennsylvania in the Senate, and he's weaponizing quite a few memes to get himself there.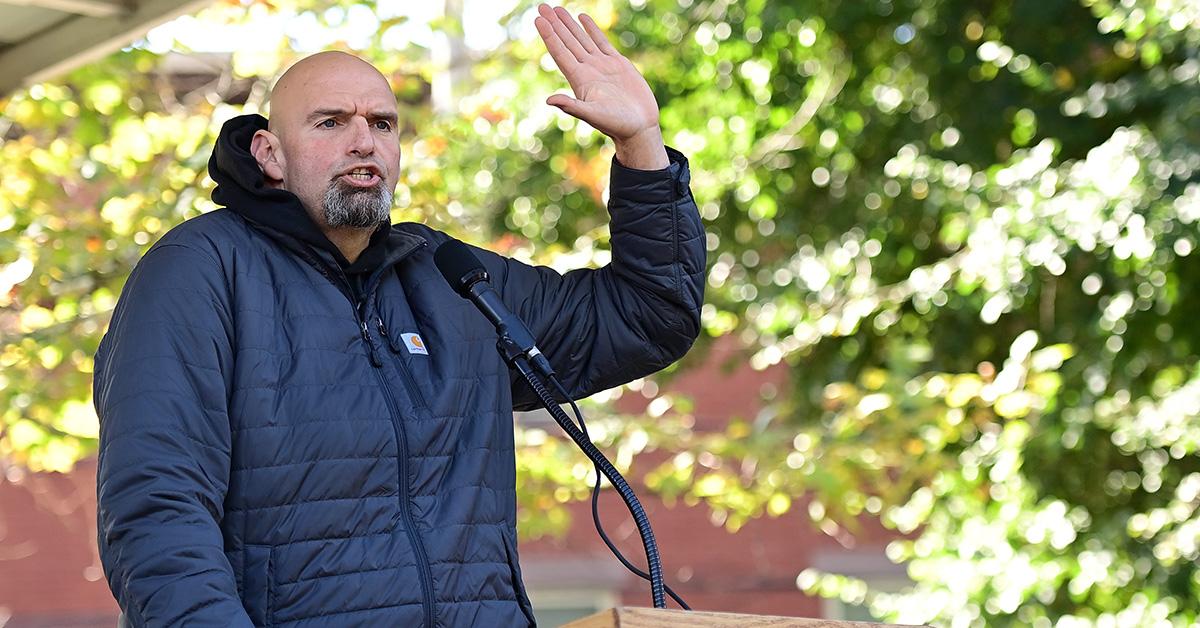 The 2022 midterm elections are going to be pretty close, and control of the Senate in particular stands on a knife's edge. Democratic hopeful John Fetterman is running against Dr. Mehmet Oz for a Pennsylvania Senate seat, and the race has been dominated from its earliest days by memes. Fetterman has attacked Oz for being from out of state and for being out of touch, and those memes have carried him a long way.
Article continues below advertisement
John Fetterman is a meme-king.
Almost as soon as Oz became his opponent, Fetterman and his campaign team began creating a slew of memes designed to make fun of Oz for his weaknesses. In general, those memes focused on how Oz lived in New Jersey and had parachuted into Pennsylvania specifically to run for Senate. Fetterman's team even bought a billboard making fun of Oz's New Jersey residency.
Article continues below advertisement
Fetterman's campaign also launched a genuine petition to get Oz inducted into the New Jersey Hall of Fame. It may have felt like a stunt to some, but for many it was a hilarious reminder that Oz may claim he wants to represent the people of Pennsylvania, but that doesn't mean he knows his way around the state.
Article continues below advertisement
Fetterman is also claiming that Oz is out of touch.
In addition to hitting Oz on the fact that he's lived most of his adult life in New Jersey, Fetterman and his campaign have also worked hard to tag Oz as an out-of-touch TV personality who doesn't actually know much about regular people. The prime example of this is a video that Oz posted in April in which he complained about the rising cost of crudités. In doing so, he got the name of the store he was in wrong, and used the word "crudités" instead of "veggie tray."
Article continues below advertisement
Fetterman has also posted about the fact that Oz owns multiple homes, and suggested that he doesn't actually know how much everyday items cost. Any time you can weaponize a Lucille Bluth meme, you better take advantage of that opportunity.
Article continues below advertisement
Dr. Oz is hitting back with memes of his own.
More recently, Oz has gotten in on the meme wars, with specific attention paid to memes about Fetterman's decision to only agree to a single debate. That decision was made in part because Fetterman is still recovering from a stroke, and he has lingering issues with auditory process that don't effect his ability to think, but impeded his performance in the debate.
However this race turns out, it feels like it may be a portent for the kinds of things we see moving forward. In a world that has moved increasingly online, memes have become an important currency, and the ability to use the internet to your advantage is invaluable. Whatever issues you believe in, whatever party you align with, making memes is going to have a fairly important place in politics moving forward. It's basically free advertising, and politicians love that more than anything.