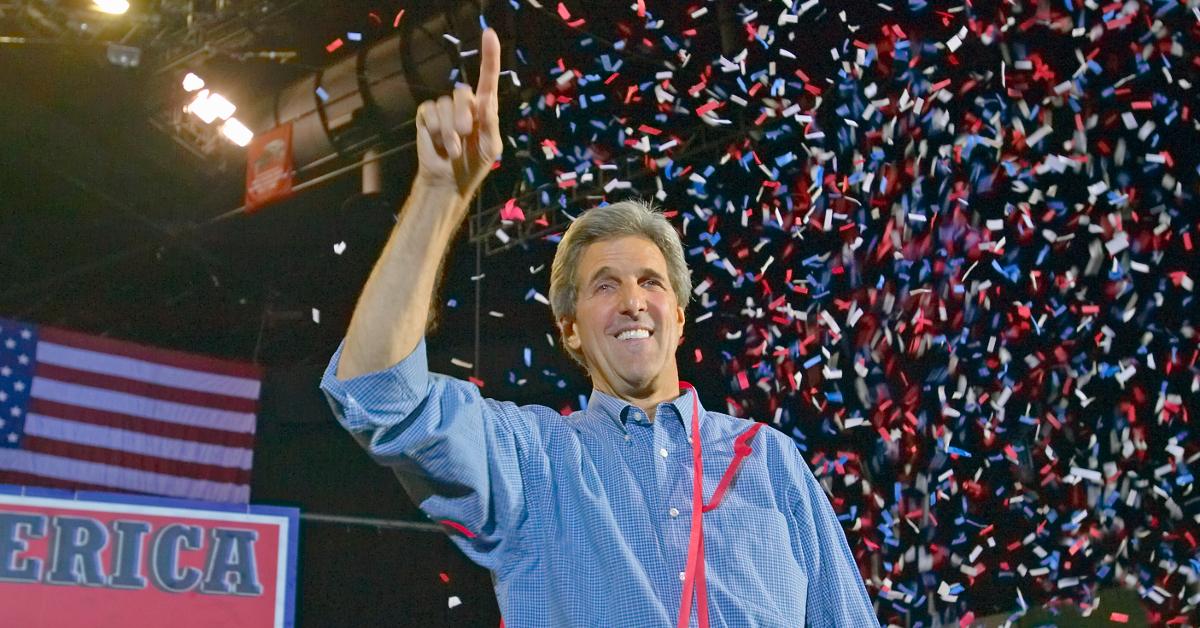 People Are Convinced John Kerry Got a Bunch of Plastic Surgery Done
One of the hardest parts about being a public figure and constantly living in the limelight is that it's very easy to obsess over the way that you look. For many folks, their perceived attraction is a crutch on which they rely on. Or, on the very opposite end of the spectrum, they can take any internal or external criticism of their physical appearance to heart and get excessive amounts of plastic surgery to "correct" it, like many people speculate John Kerry did.
Article continues below advertisement
Did John Kerry have plastic surgery done on his face?
Cosmetic procedures are, in my opinion, unfairly stigmatized in our culture. But I would argue there are some cases where it's done a little too much and unfortunately turns someone's face or body into a caricature of beauty, to the point where you start to feel sorry for the person. Mostly because they're so deluded to think that they don't look, well, kinda like they're going to extreme lengths to cover up a natural human process, and it ain't going so well.
That's what some people believe John Kerry has done with what they're calling "extensive" work done to his face. The rumors started flying back in 2013 when individuals saw a stark change in his countenance. Like a Boston Herald article that, years ago asked bluntly, "What the heck is going on with Secretary of State John Kerry's face???"
Article continues below advertisement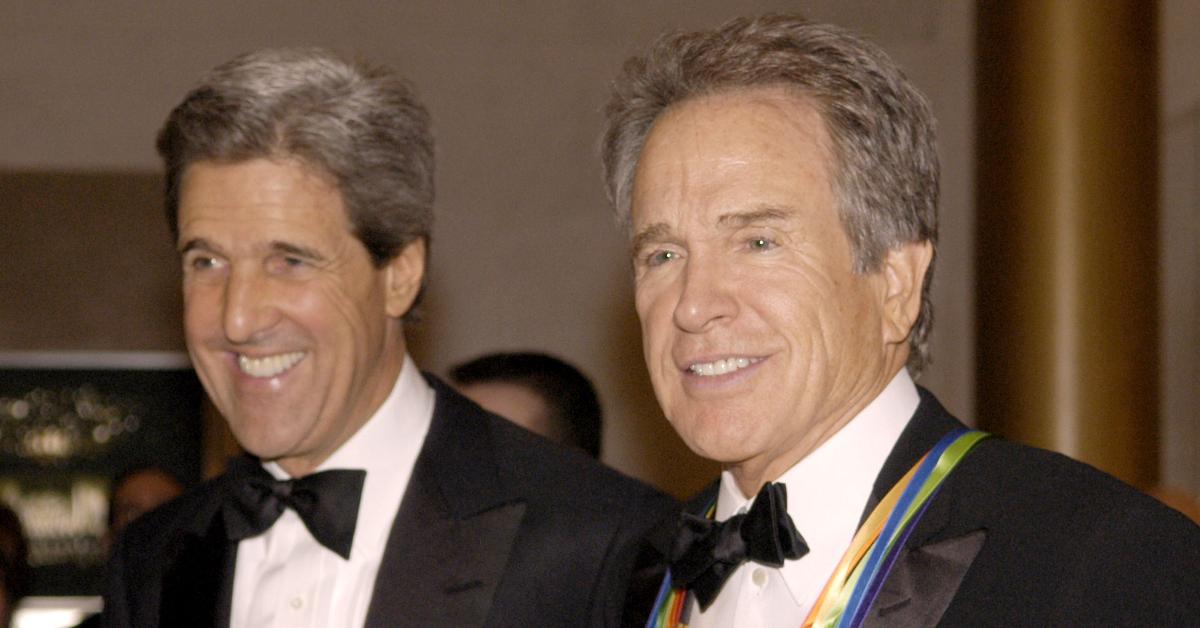 The publication pointed out that a lot of the wrinkles and crow's feet that were apparent in his 2004 official presidential electoral portrait are all smoothed out, but that the rest of his face appears to have been affected for the worse.
It certainly sounds mean-spirited, but it's hard to ignore the differences in his face over the years, especially when you look at pictures of him side by side.
Article continues below advertisement
It almost appears as if his chin has all but been eradicated and widened at the bottom of his face, something that the Washington Post attributed to "exhaustion, illness, and botox."
You can take a look at some of the photos and see for yourself.
Article continues below advertisement
People are asking about John Kerry's plastic surgery again after Joe Biden announced he'd head a climate change council.
The hate for Kerry from more conservative-leaning outlets is already percolating in the wake of Joe Biden's forthcoming inauguration into the White House. Biden has vowed to make climate change a priority and has put John Kerry in charge of it. Already, folks are pointing out the "hypocrisy" of John Kerry riding on private yachts and poking holes in his political career.
It's about as predictable as it comes with media coverage of politics: point out flaws in "the opposition" instead of pressuring the individuals you support to do even more. And now as part of the John Kerry critique parade, his physical appearance is in the crosshairs. And folks are noticing that the combination of several more years of aging and perhaps more cosmetic procedures haven't been kind to Kerry's mug.
Article continues below advertisement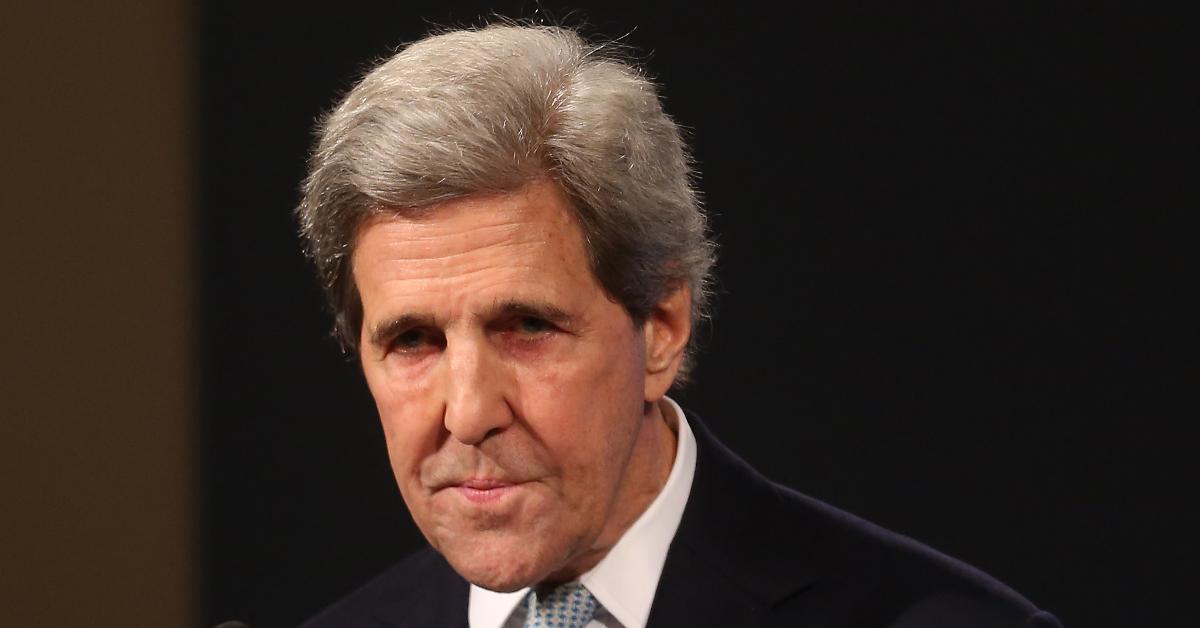 Many believed back in 2004 that John Kerry would be a shoo-in for the presidency after George W. Bush narrowly won the election against Al Gore (several media outlets reportedly had evidence that voter fraud did occur in favor of Bush's election), and following his disastrous polling after his first four years and general lampooning, it became Kerry's race to lose.
Article continues below advertisement
Which is why it was all the more shocking when a ton of people voted in favor of Bush. Although it's hard to see why, many argued it was because Kerry was less entertaining than the maligned GOP president. There's also the fact that the GOP argued it isn't smart to change leadership during a war.
Never mind the fact that the Iraq War was more of an exercise in lining Halliburton's pockets than a conflict, but, yeah. So now we're talking about the man's plastic surgery, well over a decade later.