How Were John McAfee's Parents Connected to His Troubled Life?
John McAfee, one of the most famous names in tech, is the subject of a new Netflix documentary surrounding his troubled life. Who were his parents?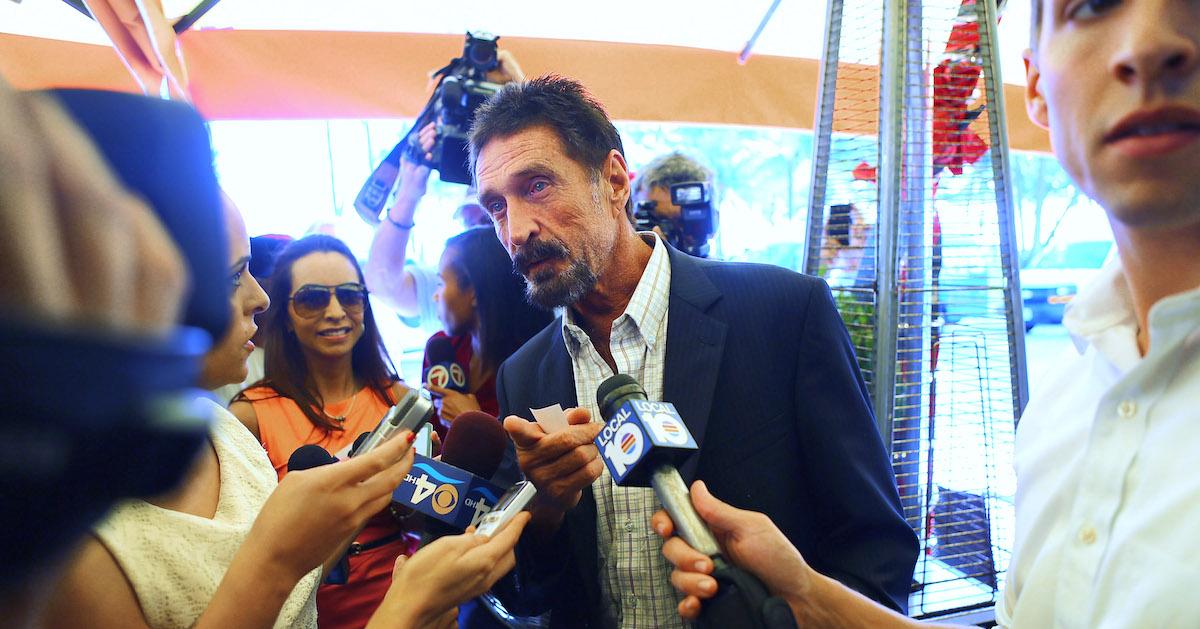 Content warning: This article includes mentions of sexual assault and suicide.
There are some interesting details floating around right now about John McAfee, the name behind McAfee anti-virus software. A Netflix documentary, Running With the Devil: The Wild World of John McAfee, has just been released detailing his troubled life, and his ex-girlfriend is now claiming that he faked his own death. She says that he's still alive out there somewhere.
Article continues below advertisement
John's career first launched with NASA when he landed a job as a programmer in 1968. He was part of NASA's team during the first-ever moon landing, as well. We now know that he was dealing with a battle against addiction all the while. He later went on to face severe allegations, including sexual assault, and was even accused of being involved in the death of his neighbor. His messy imprisonment and untimely death were also extremely odd. With the documentary out, many want to know more about his life. Who were John's parents?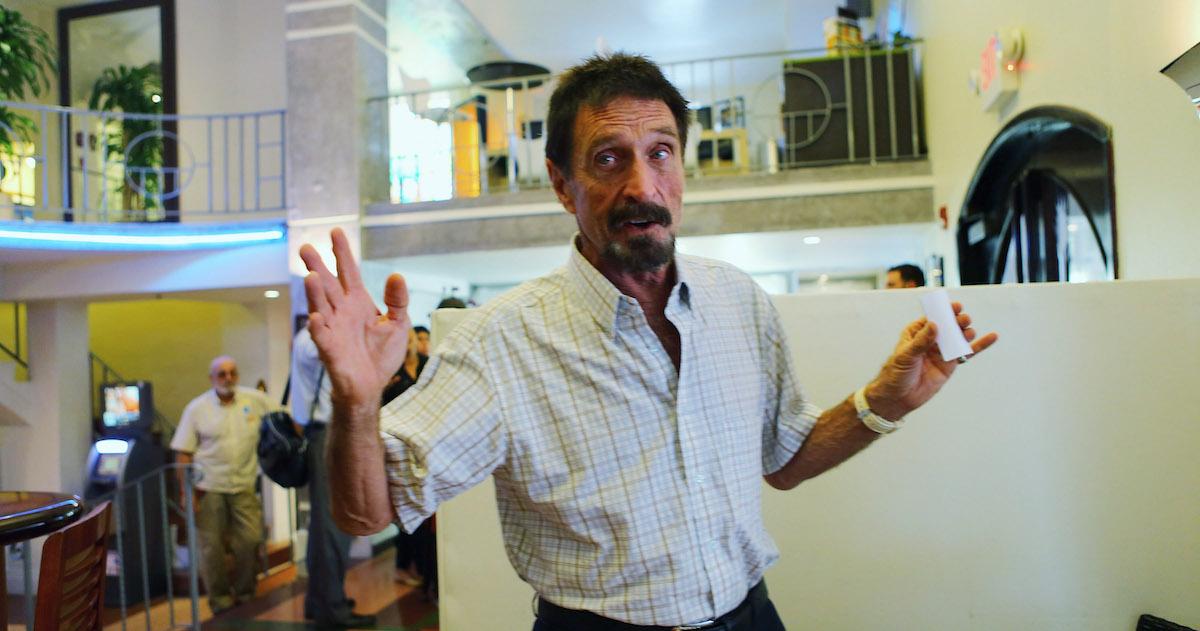 Article continues below advertisement
Who were John McAfee's parents?
John was born on a U.S. Army base in the United Kingdom in 1945. His father, Don McAfee, was a World War II soldier when he met John's English mother, Joan Williams. John was then raised in Virginia.
The tech mogul had a tough childhood, since Don was an alcoholic who was known to be abusive. The year John turned 15 years old, Don took his own life. The suicide heavily impacted John for years to come. In fact, John even got hooked on drugs and alcohol himself –– basically following in the same addictive pattern as his father.
Article continues below advertisement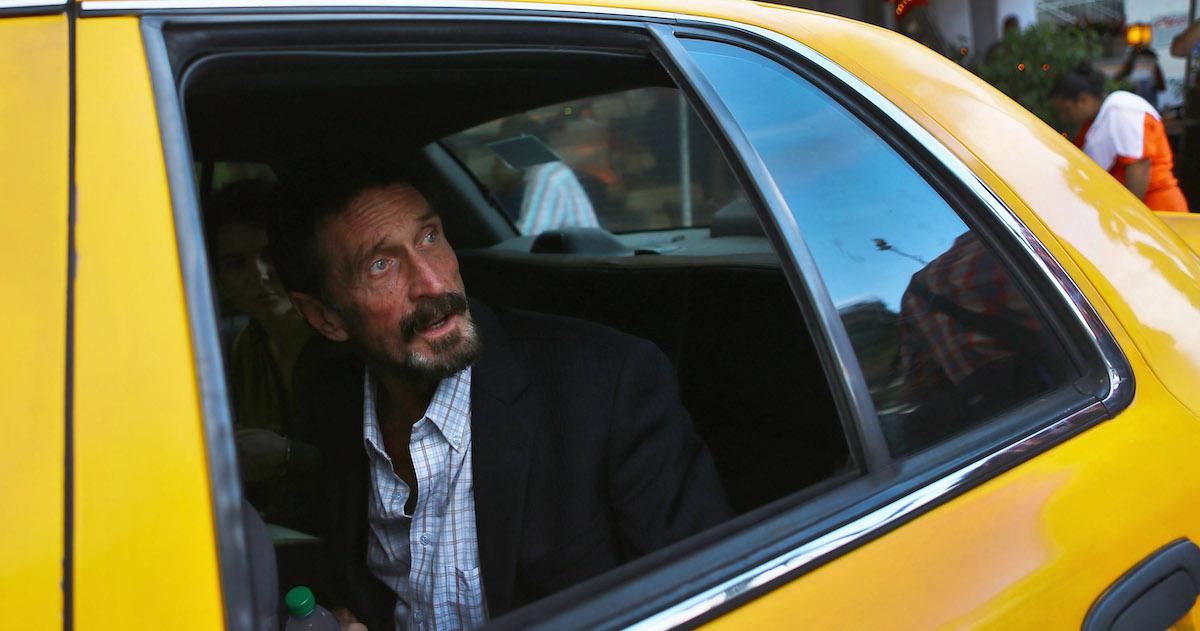 Here's what else people should know about John McAfee.
Even though John was considered a genius for his vast wealth of knowledge, he also led an incredibly troubling life. According to the New York Post, John claimed to have fathered 47 children in his lifetime.
The outlet also states that he was expelled from teaching at his advanced degree program at Northeast Louisiana State College after getting caught having sex with one of his students. Even though she was a student at the time, he later decided to marry her.
Article continues below advertisement
Throughout his storied career, he was an avid user of illegal substances and alcohol. In 1984, he attempted to change his life by attending Alcoholics Anonymous meetings, but by 2010, he was back to his old ways of experimenting with dangerous drugs such as bath salts.
Article continues below advertisement
At the age of 60, John moved to a beachfront compound in Belize. However, while there, he became involved in a dispute with his neighbor, Greg Faull, which ended in Greg's death. Greg was found dead of a gunshot wound shortly after allegedly poisoning John's dogs, which led people to believe that John had been involved. While he was never charged in relation to the death, he did end up being imprisoned for an unrelated reason — tax evasion.
The American IRS began growing interested in John because of his unreported assets and finances. In 2018, he was finally arrested for tax evasion at an international airport in Barcelona. In 2021, he allegedly ended his own life in his prison cell. With his ex-girlfriend making claims that say otherwise, there is a lot of speculation at the moment.
Running with the Devil: The Wild World of John McAfee is available for streaming on Netflix now.