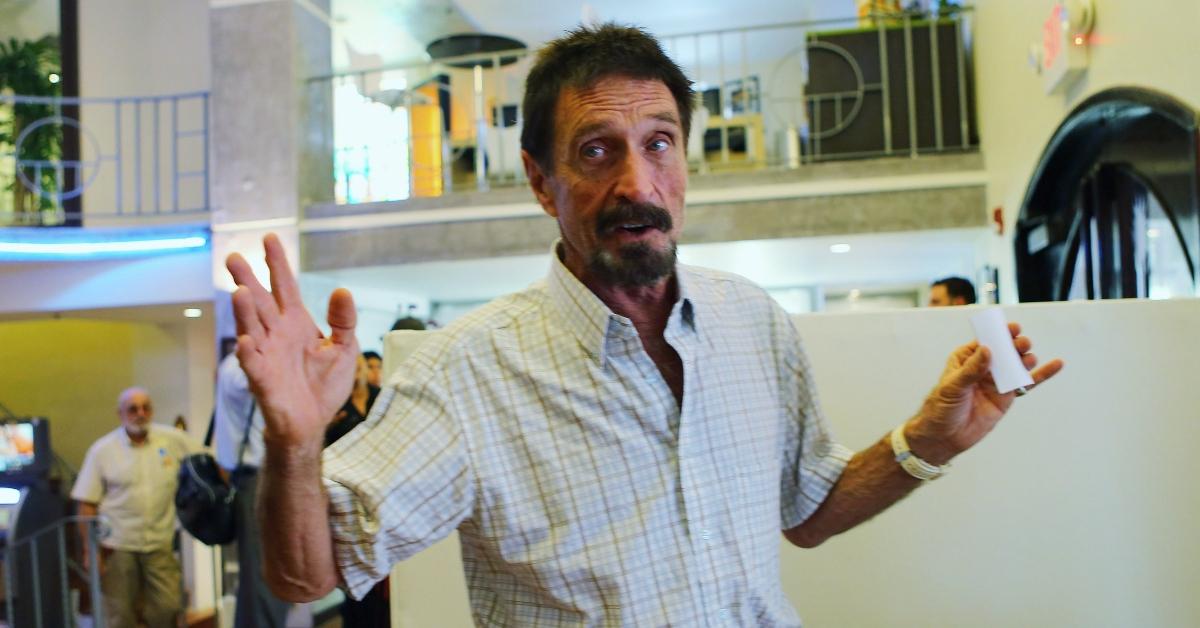 Turns out John McAfee Was Kind of the Hunter S. Thompson of the Tech World
"Every now and then, when your life gets complicated and the weasels start closing in, the only cure is to load up on heinous chemicals and then drive like a bastard from Hollywood to Las Vegas."
That's a quote from Hunter S. Thompson's drug-fueled novel Fear and Loathing in Las Vegas, but it wouldn't surprise us if something similar fell out of John McAfee's mouth in the new Netflix documentary about the eccentric tech guru.
Article continues below advertisement
Running With the Devil: The Wild World of John McAfee finds McAfee in 2012 after being accused of murdering his neighbor, which prompted him to go on the run for about a month. The cameras were there every chaotic step of the way. Despite his success, McAfee's life was plagued by financial problems, terrible decisions, and drug use. What kind of drugs did John McAfee use? Just about all of them.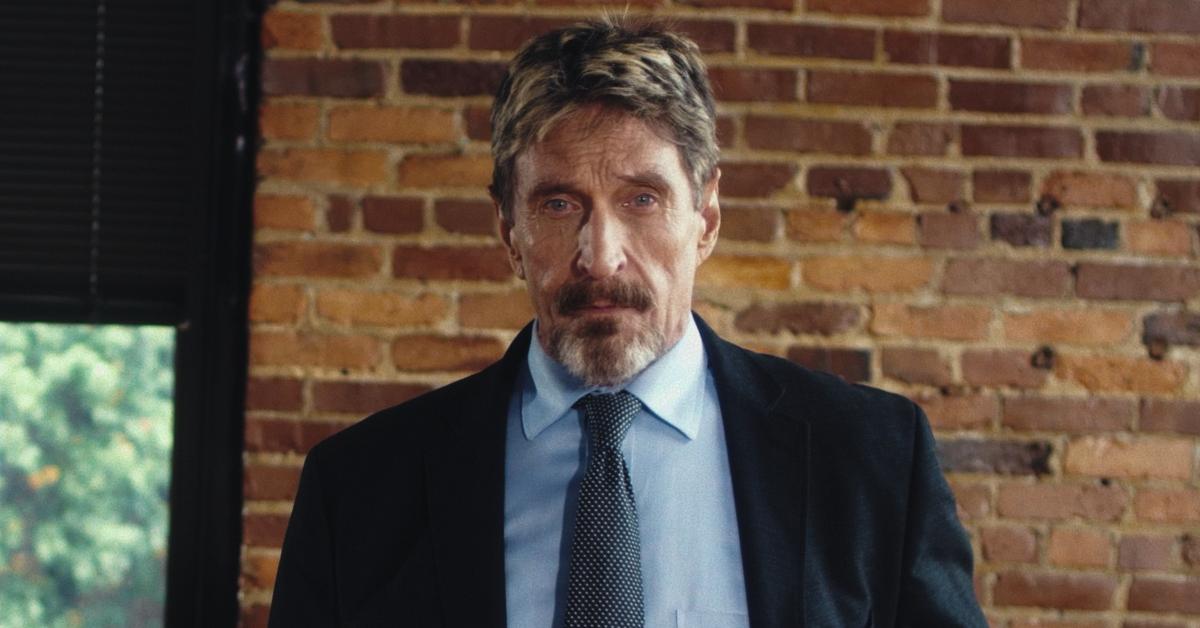 Article continues below advertisement
Let's talk about John McAfee's history of drug use.
Almost every article written in the last decade about the late John McAfee invariably mentions how crazy he was. And it's true — by the end of his life, McAfee was pretty unhinged. And while the flavor of his madness might have changed as he aged, it would appear he always had a little touch of wackiness, especially when it came to drugs.
In a December 2012 profile of McAfee done by Wired, they dip into his history of drug use which began in the 1960s. At the time he was working at Missouri Pacific Railroad, but his days were spent trapped in his own mind. "He would drop acid in the morning, go to work, and route trains all day," reported Wired. When that got old, McAfee gave DMT (dimethyltryptamine, a powerful psychedelic) a try.
Article continues below advertisement
Impatient for the drug to take hold, McAfee snorted the entire bag in one sitting. "Within an hour my mind was shattered," he told Wired.
Nothing was making sense, yet he was still expected to route trains to their destinations. By the day's end, he would find himself behind a garbage can in downtown St. Louis, hearing voices. That was the last time he darkened the door of Missouri Pacific Railroad.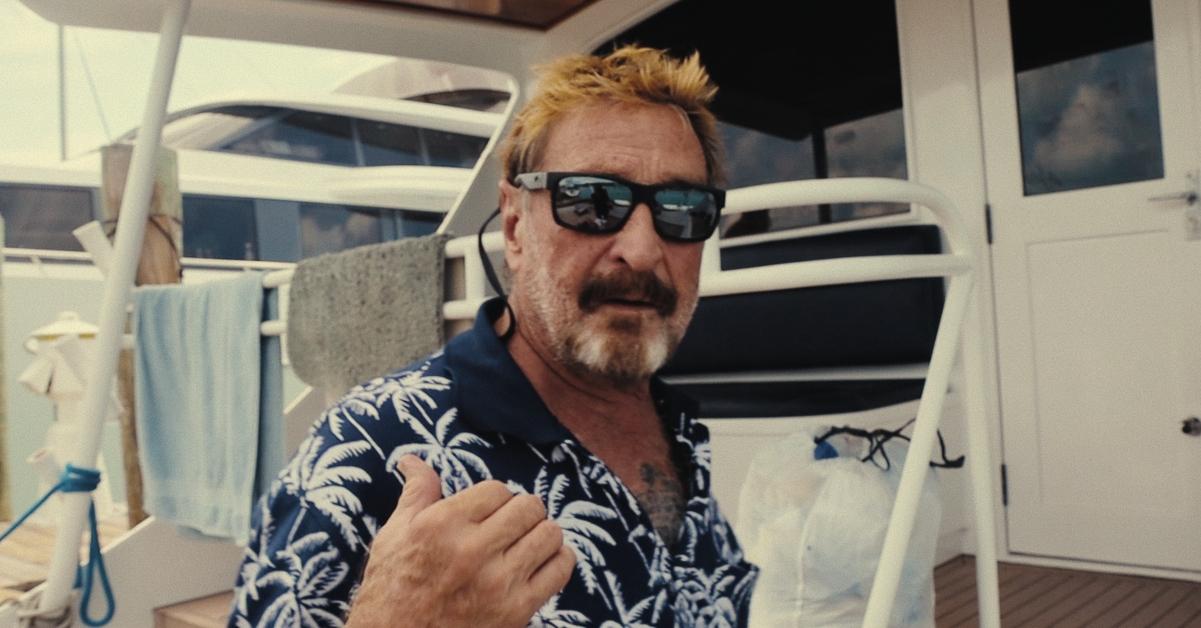 Article continues below advertisement
One would think a bad trip like that would make a person wary of trying other drugs, but that was not the case. Two decades later, in 1983, he was "snorting lines of coke off his desk most mornings, polishing off a bottle of scotch every day, and living in constant fear that he would run out of drugs."
That was McAfee's rock bottom and what led him to Alcoholics Anonymous, where he got sober. As of the time of the Wired piece, he claimed to still be sober. Unfortunately, it didn't stick.
John McAfee loved bath salts.
It's unclear what pushed McAfee off his sober wagon but, in 2010, he became "socially isolated, living alone with a shifting roster of sex workers and armed ex-felon bodyguards at a pair of secluded compounds in Belize," per Intelligencer. This is when he began experimenting with bath salts which, according to the National Institute on Drug Abuse, are "man-made stimulants chemically related to cathinone, a substance found in the khat plant."
Article continues below advertisement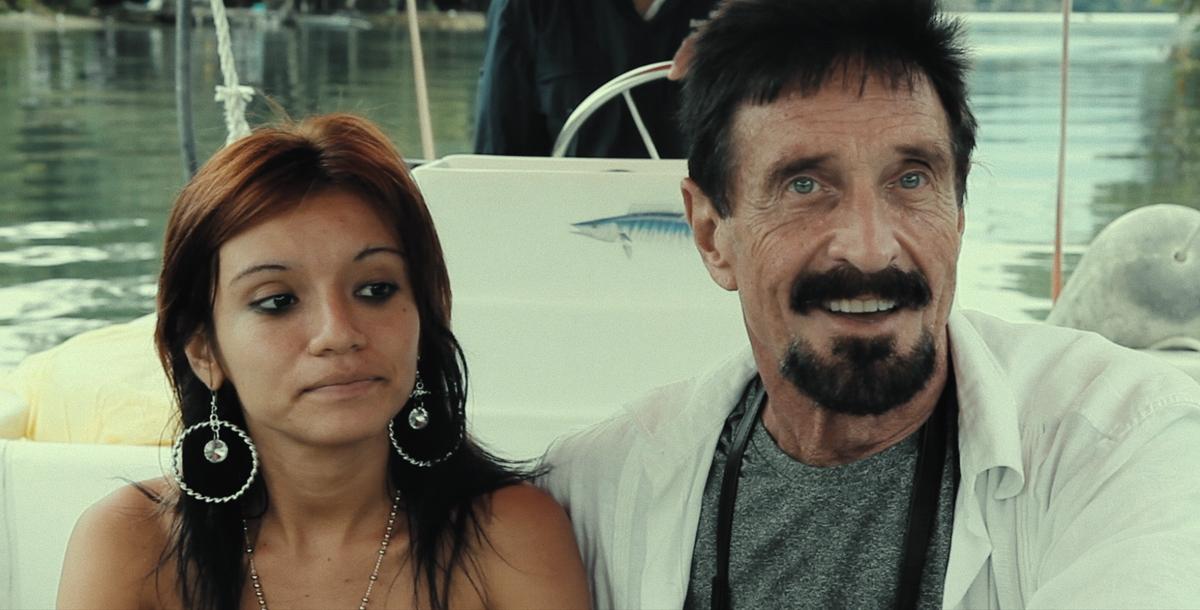 McAfee would wax poetic about the drug on Bluelight, a website for recreational drug users. "I think it's the finest drug ever conceived," McAfree wrote. However, he also mentioned having the "worst paranoia" of his life. His drug use and paranoia during this time undoubtedly played into his claims that he was being followed by the "Gang Suppression Unit, an elite Belizean police squad." Allegedly McAfee took his addiction further by building a lab in his Belize home.
"McAfee boasted on Bluelight that he used [the lab] to refine bath salts," while telling journalists he was "researching medicinal jungle herbs." His switch to bath salts might have been based on the fact that they aren't exactly illegal. Findlaw.com reported that while the drug itself isn't illegal, the DEA "banned three chemicals commonly used to make bath salts: mephedrone, MDPV, and methylone."
Regardless, it's difficult to not blame at least some of McAfee's later behavior on his excessive drug use.