John Tesh Migrates to Parler the Same Day People Learn He Was on Twitter
In a final tweet on his now-deleted Twitter account, John Tesh announced he would be joining social media outlet Parler.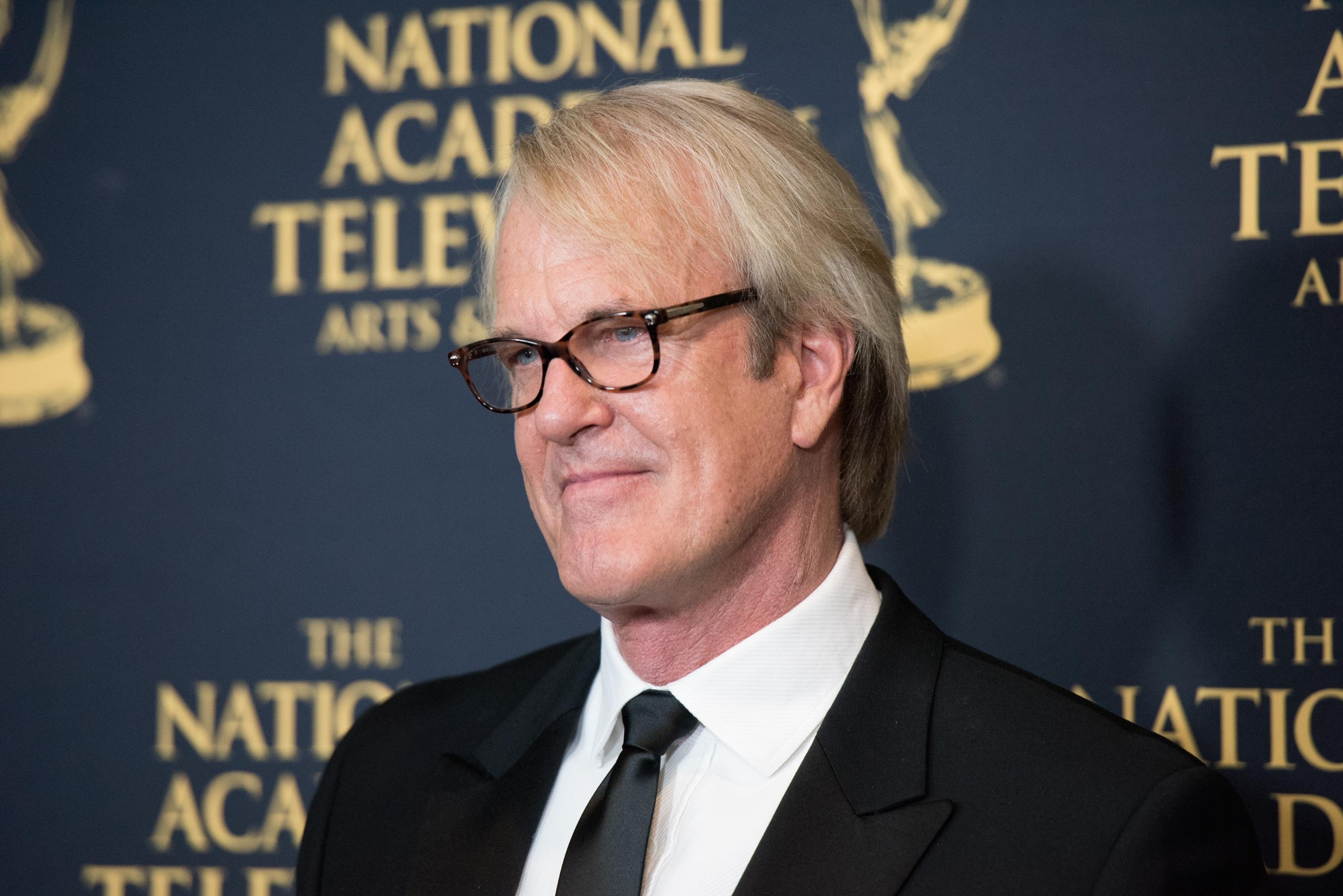 Social media sites have been collectively cracking down on hate speech and other extreme views and conspiracy theories often spread there. Places like Twitter, Facebook, and YouTube have been removing some of their far-right users and creators, leading many to search for a new site.
Now, it seems former Entertainment Tonight host John Tesh is joining that wave of users migrating platforms as he announced he will be joining Twitter's less-censored competitor, Parler.
Article continues below advertisement
Who is John Tesh?
If you don't know who John is, that's OK, because he's lived much of his recent life off-radar following the peak of his career.
John has worn a variety of hats over the years. He started as a reporter, working in various broadcast stations across Nashville, Orlando, Raleigh, and New York before being hired as a co-host on Entertainment Tonight (when it was just a show). Around this time, John began exploring a possible career in music, joining well-known composer Yanni as part of his touring band.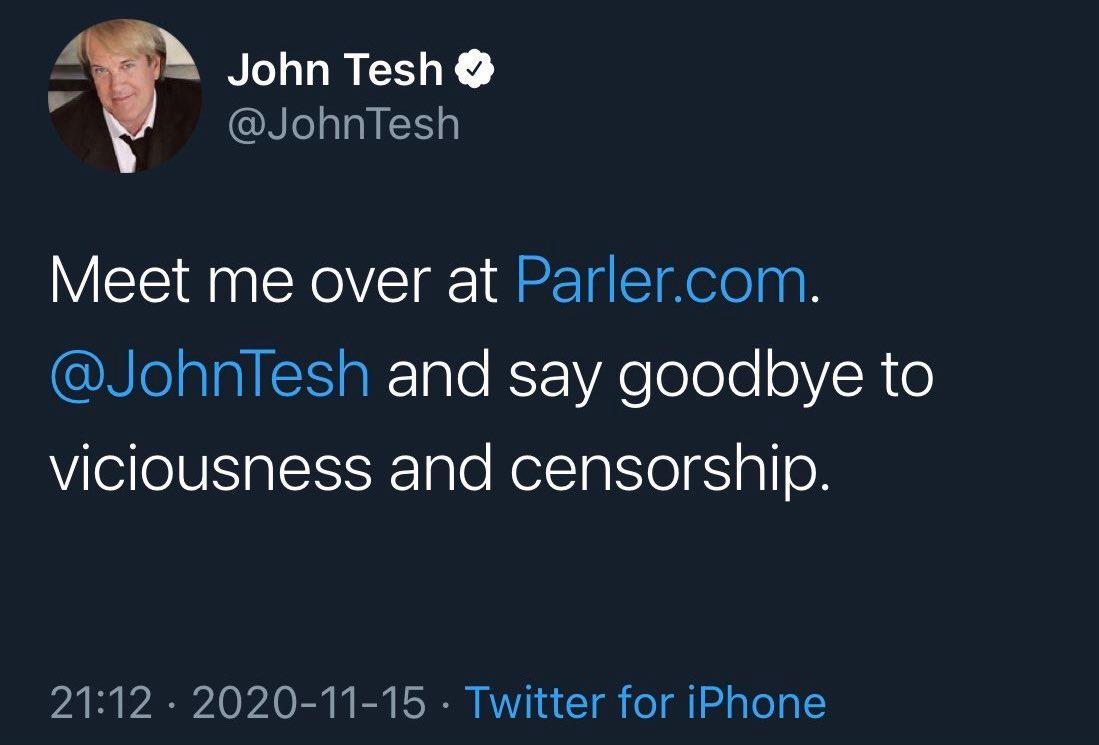 Article continues below advertisement
Eventually, he quit his job with Entertainment Tonight, moving on to work as a sportscaster with CBS and NBC while simultaneously pursuing a recording contract with Private Music. In between these ventures, he also covered the 1992 and 1996 Olympics.
Throughout his career, John is credited with creating the theme music to Bobby's World and the NBA on NBC theme before starting The John Tesh Radio Show in 2003. Since 2008, though, John has taken a step back from the spotlight.
Why did John Tesh move to Parler?
In a final tweet on his now-deleted Twitter account, John made the announcement that he would be leaving the platform for Parler, a new social media site.
"Meet me over at parler.com," he tweeted. "@johntesh and say goodbye to viciousness and censorship."
Parler is known as a favorite outlet for many far-right conservatives and extremists, as many of the conspiracy theories and sometimes antisemitic posts are not censored on the site as they are on their more popular counterparts.
Article continues below advertisement
Many who saw John's tweet before it was deleted were surprised the composer decided to make the switch. On his platform, he did not portray himself as a vocal supporter of Donald Trump, nor did he preach about any extreme conservative values.
But it wasn't so much John's potential political alignment that piqued users' interest as it was the fact that many didn't even know he had a Twitter account in the first place.
Article continues below advertisement
While John's Twitter account has officially been deleted, that hasn't stopped users from poking fun at the former anchor for his dramatic exit.
"I didn't know John Tesh was still here. By which I mean, on Earth," one user joked, while another said, "I will miss John Tesh on Twitter...said no one EVER."
It seems even those who did remember who he was weren't too pressed by his decision to leave the platform.
On his Parler account, though, it appears John has become more vocal about his values. One of his first posts on the site reads "I believe in the Bible and the Constitution. Our founding fathers knew that combination would be the only way through."
Much of the rest of his content seems to be centered around his fate — content that was not censored on Twitter while he was still on the site.