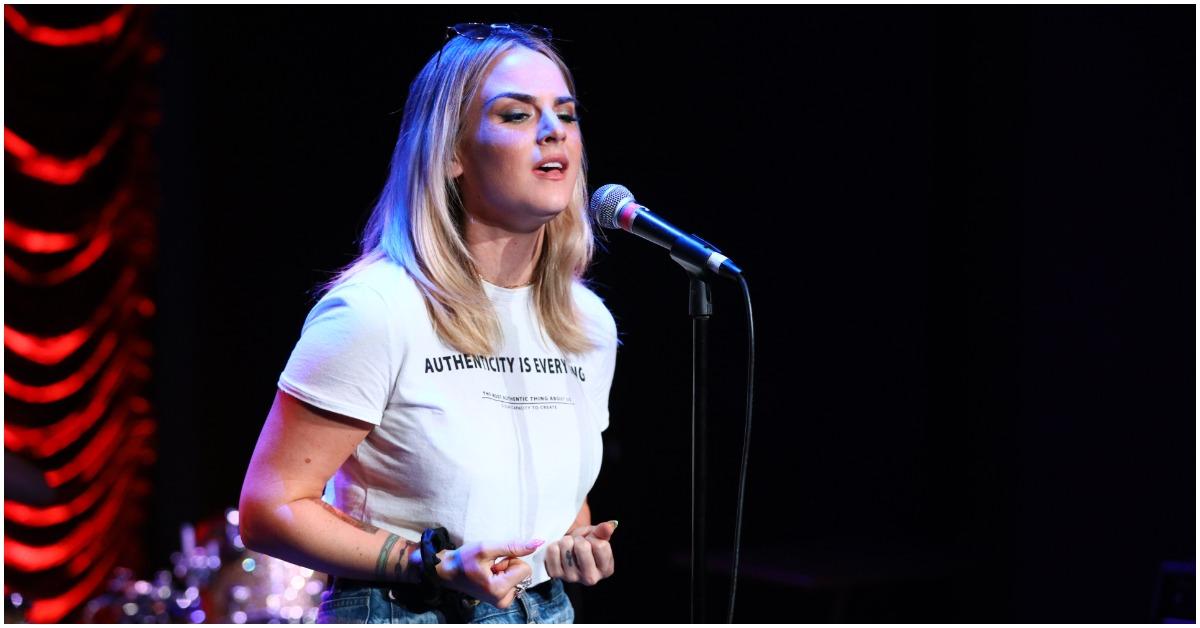 JoJo Signed on for a Recurring Role in 'All American' After Almost Quitting Music
Singer and actress JoJo, born Joanna Noelle Levesque, has been in the music industry since she was 13. In 2004, the Foxborough, Mass. native released her self-titled debut album. The project included her single, "Leave (Get Out)," a song that became an early 2000s anthem for teens during that era. She went on to release six studio albums and delved into acting. JoJo's television and film roles include Aquamarine with Emma Roberts, G.B.F., and a guest spot on Lethal Weapon.
Article continues below advertisement
JoJo has now returned to acting with a new role in CW's All American. She seriously considered leaving music stardom behind before agreeing to a recurring role on the show.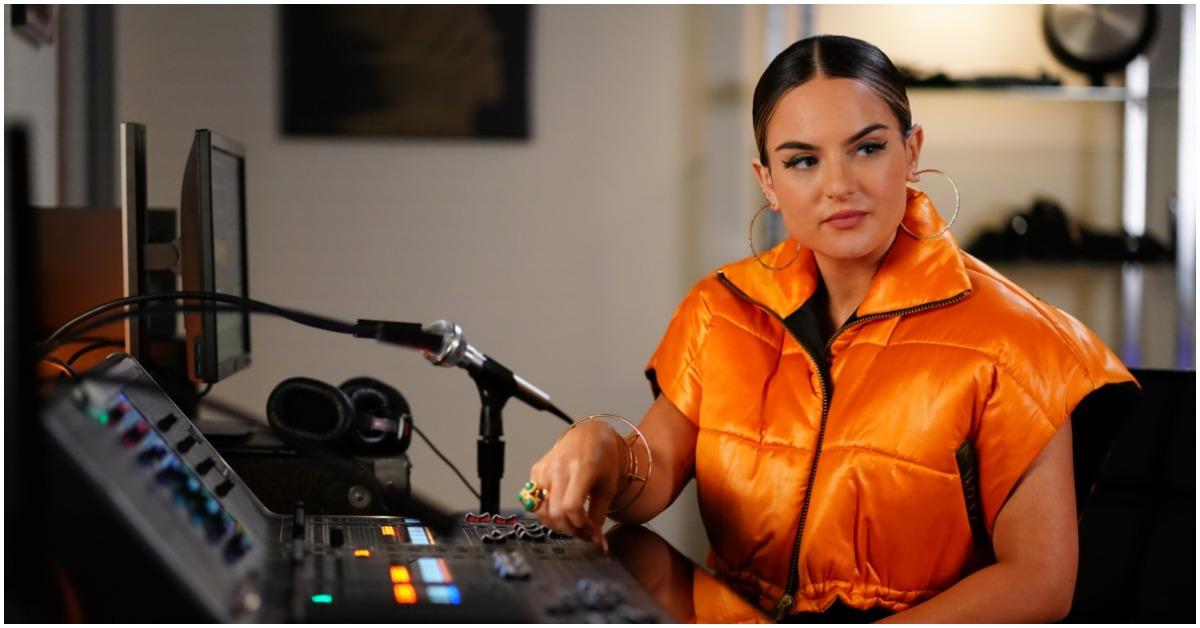 Article continues below advertisement
Before playing Sabine in 'All American,' JoJo said she became "discouraged" by the entertainment industry.
JoJo appeared in Season 4 of All American as Sabine, who Deadline describes as "a world-famous recording artist who's been making music since she was ten years old." Throughout her episode, JoJo connects with Layla (Greta Onieogou) to help her find a new sound for her upcoming album, trusting that Layla can help her find her voice.
Before her episodes aired, the "Too Little, Too Late" artist tweeted how excited she was to work alongside the show's cast, including Taye Diggs, Daniel Ezra, and Bre-Z.
Article continues below advertisement
Like Sabine, JoJo struggled with navigating her space in entertainment. Although she achieved success in film and music, she said she didn't feel deserving of her accolades because she hadn't reached her professional goals yet.
"People might look at me differently than I look at myself, but for me, I still have a lot more to go and different tiers that I want to reach," JoJo shared with MTV News. "I've been discouraged by a lot of different things in this industry, and I've literally stopped dreaming."
JoJo won her first Grammy in 2020 after over a decade of working in music.
JoJo seemingly fell off from the acting and music scene around 2006. For years, her fans didn't know why the abrupt exit happened. Eventually, JoJo revealed she became involved in a legal battle with her former label, Blackground Records. In 2013, the singer sued Blackground to release her from their contract. When they finally let JoJo go, she lost the rights to her first two albums, "JoJo" and "The High Road".
Article continues below advertisement
In an interview with W Magazine, she said she couldn't stream her music and explained, "​​My former label just didn't make a deal with the streaming platforms." After being unable to share her albums, JoJo rereleased them in 2019 on her 28th birthday. The "Creature of Habit" singer also collaborated with PJ Morton on their song, "Say So," in 2020. Their single earned JoJo her first Grammy for Best R&B song.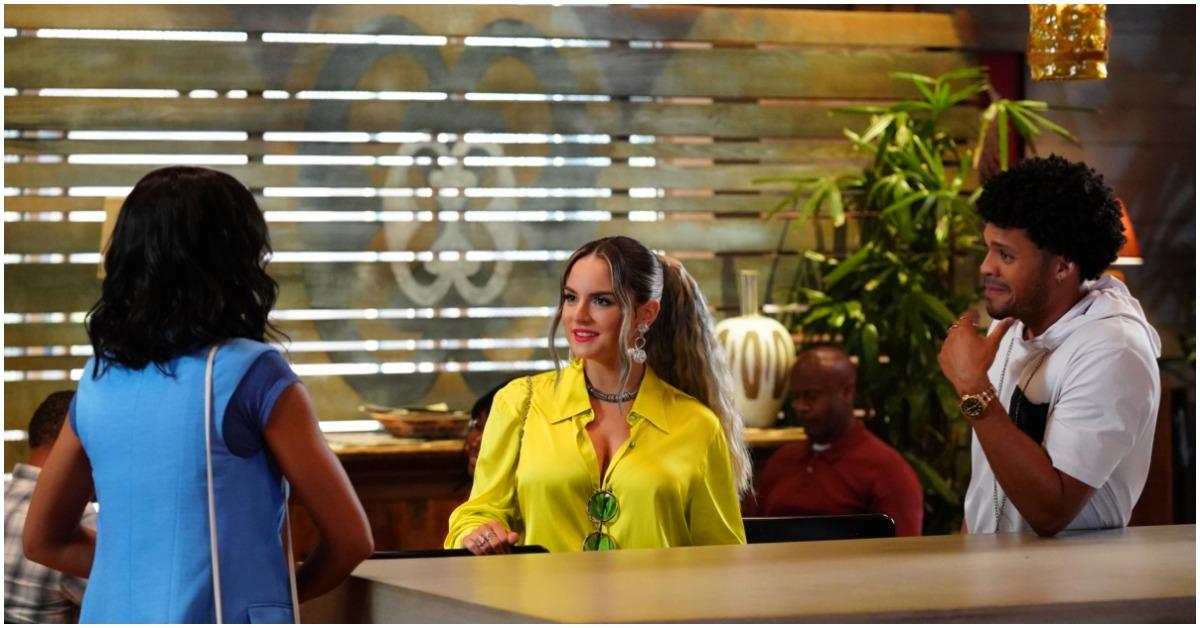 Article continues below advertisement
Soon after JoJo's win, she released a new album, "Good to Know," in 2020, which led to several musical guest appearances on The Kelly Clarkson Show and The Tamron Hall Show. However, JoJo admittedly began doubting herself when she wasn't as visible at the end of 2020.
During her self-doubt, anxiety, and depression, she began working on her album "Trying Not to Think About It". JoJo said she wants to provide comfort to her fans who also deal with the same mental health issues through the project.
"I hope this feels like a warm weighted blanket for them ... I hope they know they're not alone and that they may be inspired to go on their own journey of finding themselves again because it's not just gonna be one time," she told MTV News. "I've lost and found myself every single project, and I think it's always a worthy journey to go on."
Watch JoJo in All American Mondays at 8 p.m. EST on CW.