We Haven't Reached the Ending of 'Jojo's Bizarre Adventure: Stone Ocean' Just Yet [SPOILERS]
Jolyne's adventure isn't quite over yet. How does the 'Stone Ocean' anime end and what's in store for the future of the show?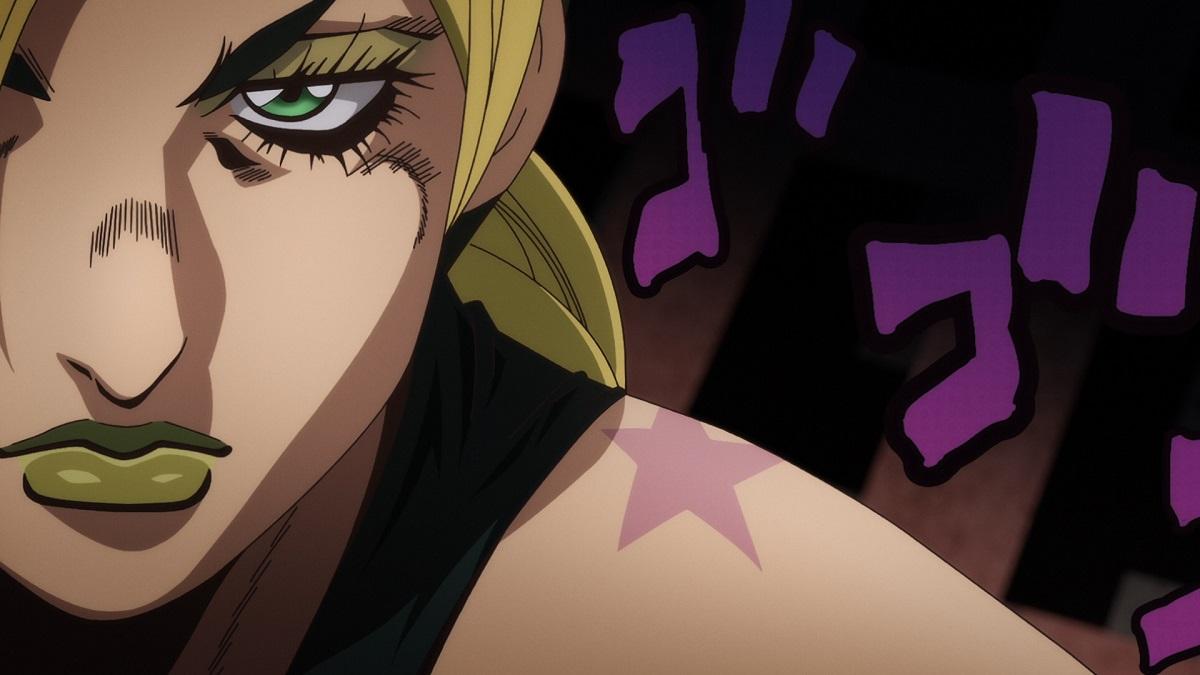 Spoiler Alert: This article contains spoilers from Jojo's Bizarre Adventure: Stone Ocean
The highly anticipated new season of Jojo's Bizarre Adventure finally dropped on Netflix on Dec. 1. The release saw the franchise's first female "Jojo," a worldwide release of several episodes at once, and "Distant Dreamer" by Duffy as the show's new ending theme song. But in adapting Hirohiko Araki's classic manga series, how does the anime end?
Article continues below advertisement
Season 5 of Jojo adapts Part 6 of the manga. The new season follows Jolyne Kujoh, a young woman wrongfully convicted of murder and sentenced to 15 years in Green Dolphin Street Prison. Using her newfound abilities, Jolyne vows to escape and discover why she and her family are being targeted.
With 12 new episodes, the anime only partially adapts the arc of the original manga. So, where does the show leave our new heroes?
Article continues below advertisement
Let's break down the ending of the 'Stone Ocean' anime.
While in prison, Jolyne is visited by her father Jotaro (the main protagonist of Part 3). He offers to break her out of prison and find out who put her there, but is attacked by the Stand power of Pale Snake, which secretly belongs to prison chaplain Enrico Pucci. When Pale Snake steals Jotaro's Stand and memories and converts them to CDs, Jolyne rejects her chance of escape in order to find Pale Snake's user and restore her father.
After a series of difficult battles, Jolyne and her companion, Weather Forecast, are plunged right into a conflict with Pucci and are immediately put against the ropes. Between Pale Snake's uncanny abilities and a flurry of poisonous frogs, Jolyne is able to retrieve the disc containing his father's Stand. While she isn't able to find the disc with her father's memories or discover Pucci as Pale Snake's user, she is at least able to save her father from the danger of dying.
Article continues below advertisement
For all intents and purposes, Jolyne saved Jotaro's life. Unfortunately, Pucci is still working in the shadows, using Jotaro's memories for a purpose that is still unknown. Jolyne also has yet to escape from prison or come any closer to the truth of her incarceration.
Article continues below advertisement
The ending of the anime may be relatively happy, but the story is far from over.
Throughout all of Jolyne's hard battles while in prison, she is able to achieve one of the goals she sets out to accomplish. But in these first 12 episodes, the anime still has a lot of story to cover from the manga. She and her companions have yet to discover Pucci's true identity and what he plans to do with Jotaro's memories. The first part of this new season at least ends on a high note and a victorious Jolyne, but Jolyne hasn't escaped from this ocean of stone just yet.
The first 12 episodes of Stone Ocean are currently streaming on Netflix. Previous seasons of Jojo's Bizarre Adventure can be streamed on Netflix and Crunchyroll.