Jon Stewart and His Wife Changed Their Last Names Together When They Got Married
Jon Stewart seems to be all about his work, but fans want to know about his personal life. Does he have any children or a spouse? Here's what we know.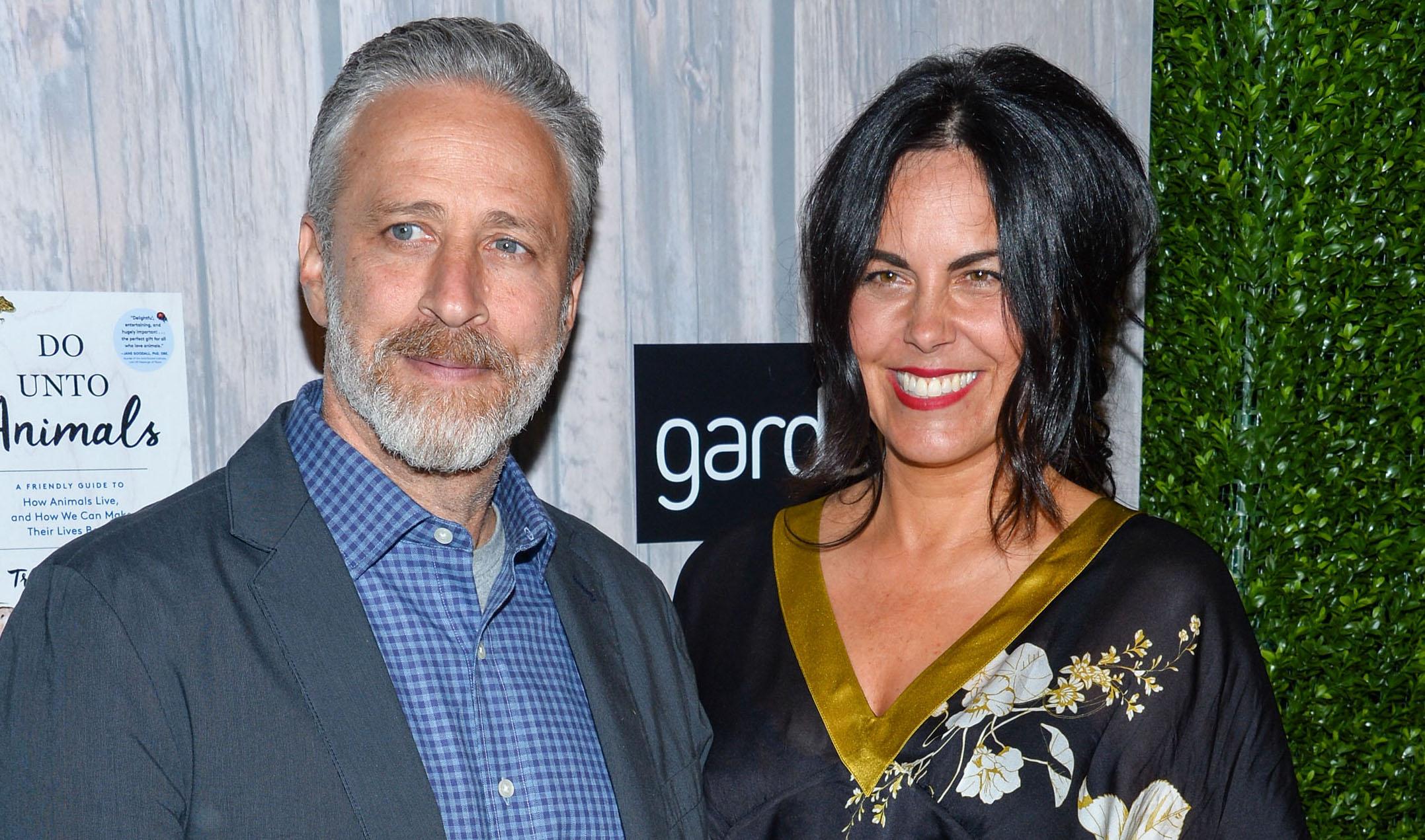 Comedian and talk show host Jon Stewart is known for his wit and commentary. After hosting The Daily Show for years, he is now hosting a new show on Apple TV Plus, The Problem With Jon Stewart, that's all about discussing social issues through the lens of who they affect the most.
Article continues below advertisement
Jon doesn't talk too much about his personal life outside of interviews, but that hasn't stopped fans from being curious and wondering whether he is married or has kids.
It turns out that he's been with his wife for decades and although they had trouble conceiving, everything seems to have worked out for them in the end.
Does Jon Stewart have any children?
Jon has two children with his wife Tracey. They have a son named Nathan Thomas and a daughter named Maggie Rose, according to Biography. While the couple has been together for decades, having children wasn't the easiest part of their relationship.
Article continues below advertisement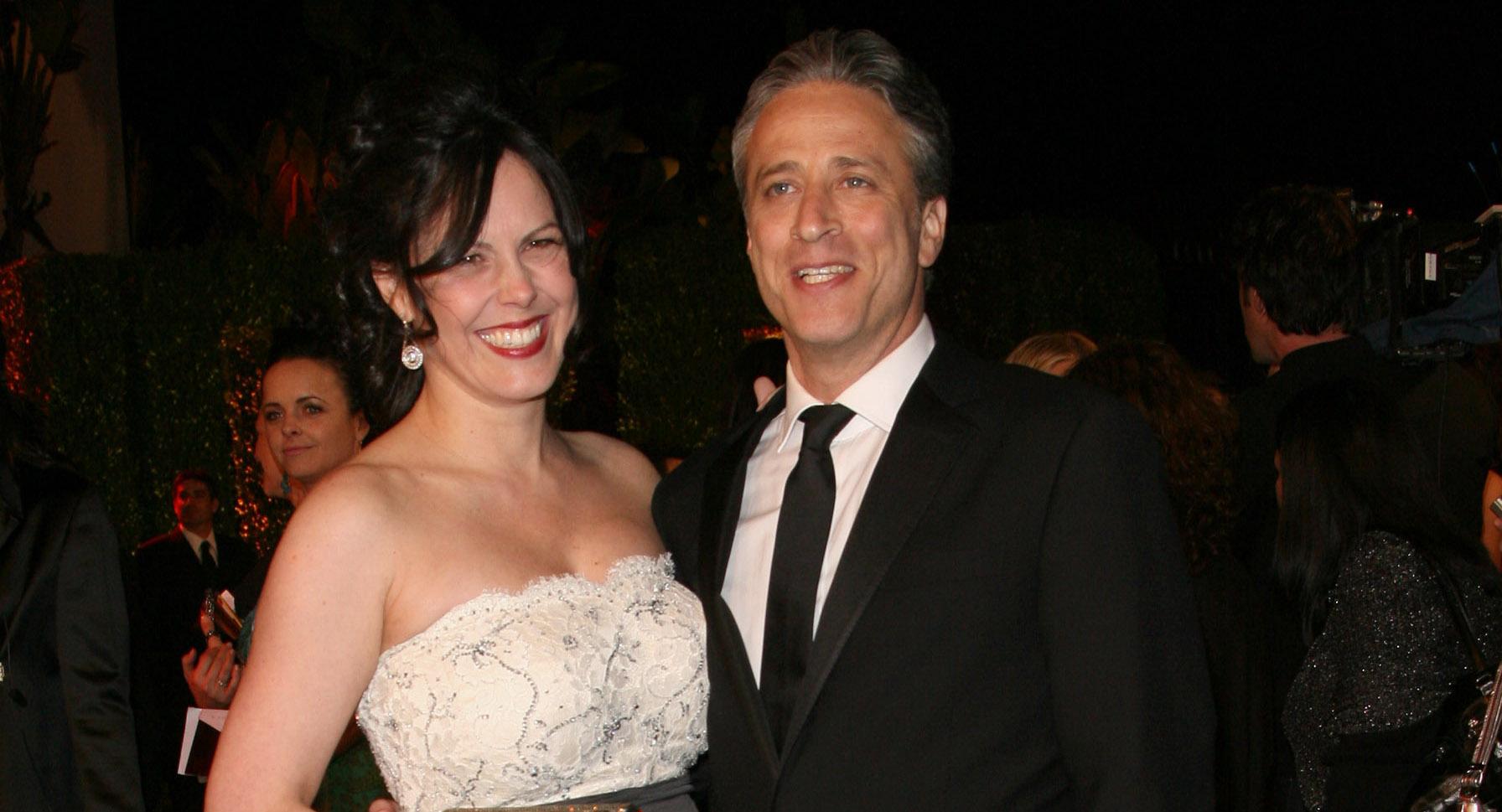 In a profile of Tracey Stewart, The New York Times reported that she and Jon had a difficult time getting pregnant. The couple decided to use in vitro fertilization to conceive, which is how they were able to have two children. Jon had to give her shots for the in vitro to work, so to make her laugh and get through the otherwise painful process more easily, he would dress up their pets.
Now, both of Jon and Tracey's kids are in their teens.
Article continues below advertisement
Unfortunately, Jon doesn't have a large presence on social media, so we haven't gotten to see candid shots of his kids as they were growing up. In fact, he made his Twitter account in January of 2021. But considering that he's not big into social media, he may not post photos of his kids in order to protect their privacy.
Jon Stewart has been with his wife for over 20 years.
According to Cheat Sheet, Jon and Tracey McShane met back in the 1990s on a blind date. Their first date didn't go so well because Jon was nervous and talked a lot. Though he initially thought she wasn't interested in him as a result, the couple continued to date and got married a few years later.
Article continues below advertisement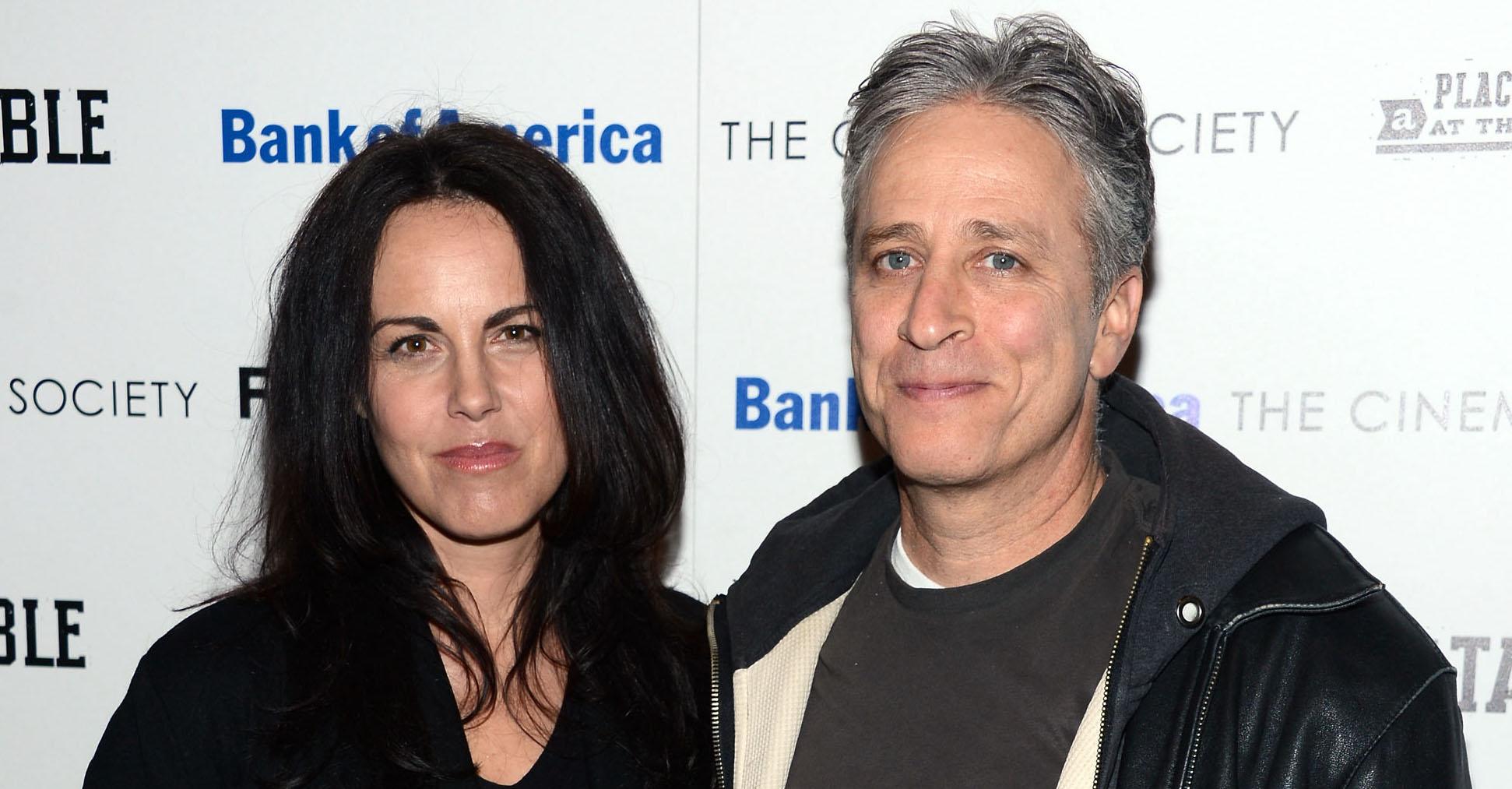 Jon Stewart was actually born Jonathan Stuart Leibowitz and made the change along with Tracey when they got married. Her maiden name is McShane.
Article continues below advertisement
Now, Tracey and Jon run the Hockhockson Farm in New Jersey and live on the farm themselves. The couple take in abused and neglected animals and have a few pets of their own. Tracey is also open about having been a vegan for a long time, and a few years back, Jon also made the change to cutting meat out of his diet, becoming fully vegan as well.
Tracey told The New York Times that before running their animal sanctuary, she worked with animals in another way. She was formerly a vet tech and has released a book called Do Unto Animals: A Friendly Guide to How Animals Live, and How We Can Make Their Lives Better.