Jordan and Randi Are Finally Under One Roof With Their Boyfriends on 'Extreme Sisters' (EXCLUSIVE CLIP)
Who are Jordan and Randi's boyfriends on 'Extreme Sisters'? The foursome move in together in Season 2, but it might not be feasible long-term.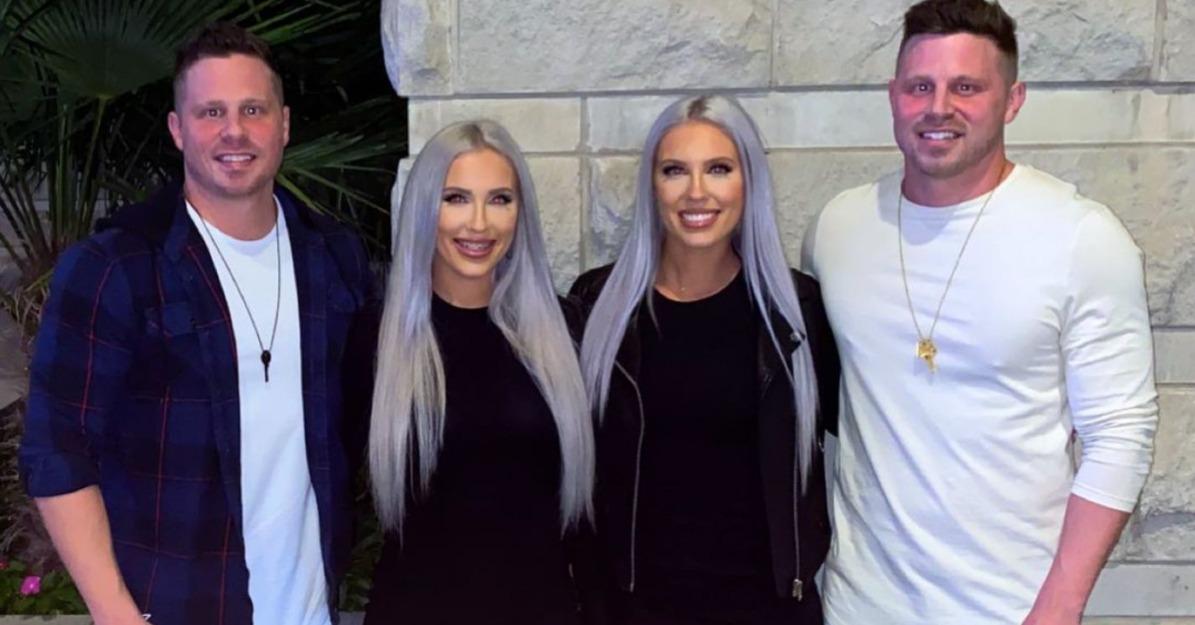 You don't get cast on Extreme Sisters unless your relationship with your sibling is so close that it borders on inappropriate. And even if Season 2's Jordan and Randi meet that standard, they do get something of a pass since they're also twins. And their boyfriends are twins too. It's a whole thing and the sisters are determined to marry the guys.
Article continues below advertisement
In an exclusive clip obtained by Distractify ahead of the Feb. 13 episode of Extreme Sisters, we learn the twins' plans to move in together, along with their boyfriends, so they're all under the same roof. The guys aren't as into the idea of permanently living together though, so it's safe to say that drama is ahead for this foursome.
Article continues below advertisement
Who are Jordan and Randi's boyfriends on 'Extreme Sisters'?
Since Season 2 of Extreme Sisters filmed, Jordan and Randi's boyfriends, Daniel and Derek, became their husbands. We are at the point with these four that, just going by DNA, if either couple decides to have kids, their children will be the other couple's kids' cousins and siblings biologically. It gets a little confusing, but these ladies were determined to marry twins like themselves.
Jordan is married to Daniel, though little is known about him outside of the show since his Instagram is set to private. Randi is married to Derek, though he, too, keeps his social media private. It appears that, even though their wives tend to share their lives with the world, the brothers prefer to keep some things private.
Article continues below advertisement
Jordan and Randi want to live together indefininitely.
In the Extreme Sisters clip, the brothers agree that living together is "temporary," though Randi and Jordan would prefer it if they could all live together permanently. Derek says they want to "be close, but not that close." However, Randi and Jordan have different ideas.
"Daniel and Derek, they see this as a transitional move, more of a temporary living together situation," Jordan tells producers in the clip. "Which is totally contrary to our master plan."
Article continues below advertisement
It's not clear if the two couples still live together, or if Randi and Jordan's plan to make the brothers want to "not move" worked. In December 2021, Jordan shared an Instagram post to show off hers and Daniel's new house and Randi and Derek weren't tagged on it. So it's possible that their move in Season 2 of Extreme Sisters is indeed temporary for the couples.
For now, though, things are about to get hectic as both couples and both sets of twins experience life together in one house. Viewers will have to continue to tune in and see how close these two sets of twins become when they're all under one roof.
Watch Extreme Sisters on Mondays at 9 p.m. EST on TLC.