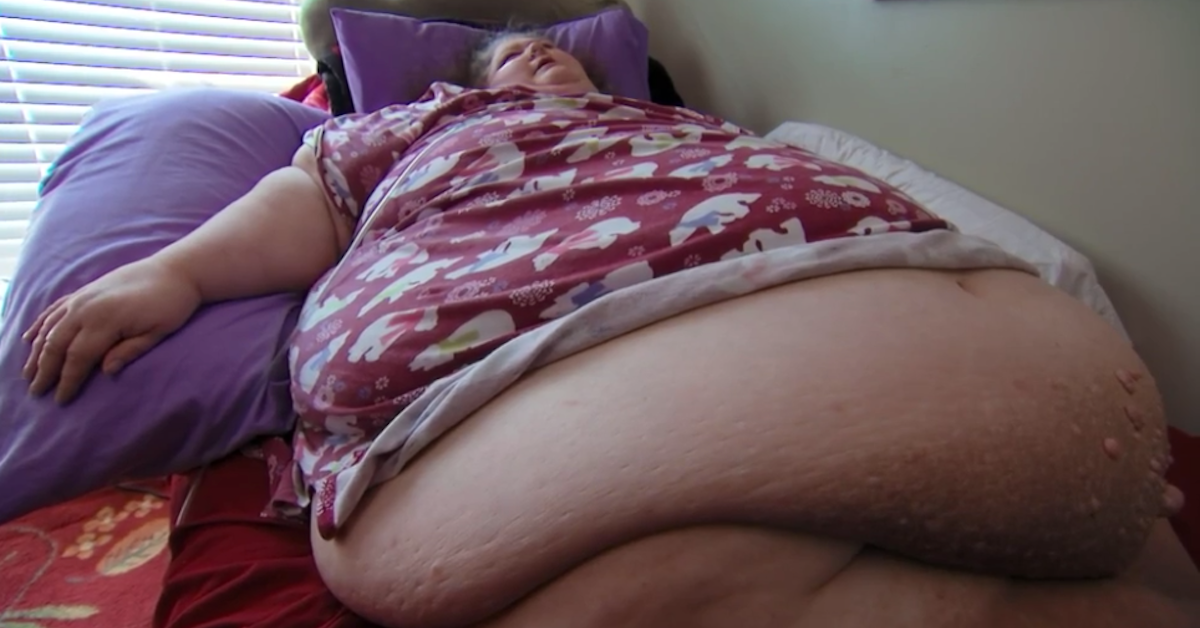 Joyce on 'My 600-lb Life' Says Dr. Now's Program "Is Failing Me"
*Warning: Spoilers for Joyce's story on My 600-lb Life*
We're thankful for the way that TLC is spacing out their episodes of My 600-lb Life this season. Following the Season 8 premiere that featured brothers John and Lonnie, the Dr. Now reality series has been featuring a woman one week and a man the next, which is honestly one of the only things making this season palatable.
Article continues below advertisement
That's because the women are doing so poorly at losing weight this season that we can't even blame viewers who are tempted to leave the episode midway and turn off the TV. Anyway, all this is to say that we're glad the men are making strides and progress with their weight-loss goals, we just wish the ladies were keeping up with the program as well.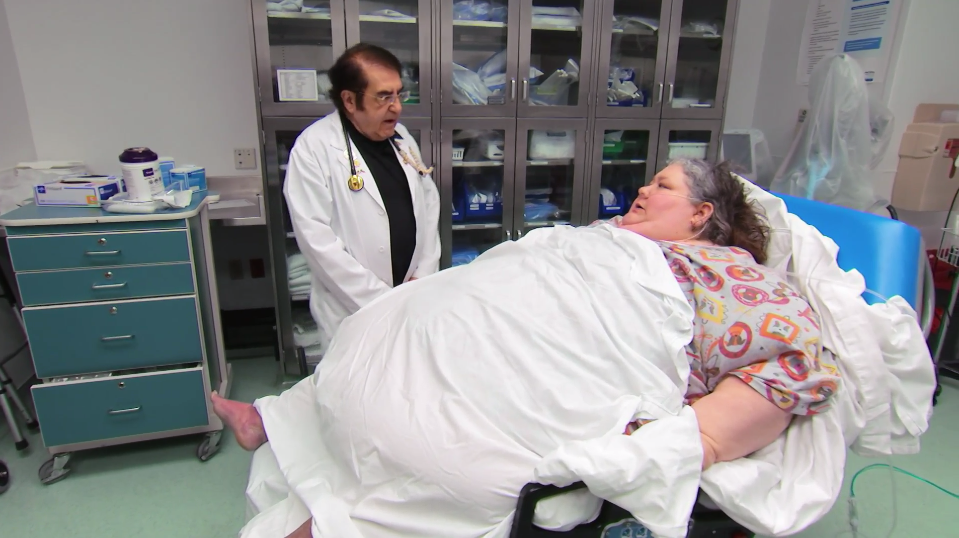 Article continues below advertisement
But alas! Studies have shown it's harder for women to lose weight and keep it off than it is for men, so that's how we're internally justifying the female patients' progress, though past seasons of My 600-lb Life have shown that women can make incredible strides on the show, too.
Anyway, moving on to Joyce's story... Keep reading to see how she did on My 600-lb Life and learn how much progress she's made.
Joyce arrived to Dr. Now's office at 758 pounds.
Yes, most patients who arrive to Dr. Now's office are extreme cases, but it had been some time since we'd met someone as severely overweight as Joyce. When she first appears on the show, the 44-year-old weighs 758 pounds and only measures 4'11."
Article continues below advertisement
That puts Joyce's BMI at nearly 160. for reference, a normal BMI is between 18 and 25. "I'm just a prisoner here doing nothing because of how big I've gotten and my weight makes it so hard for me to breathe, I have to use oxygen a lot of the time," she says upon introduction.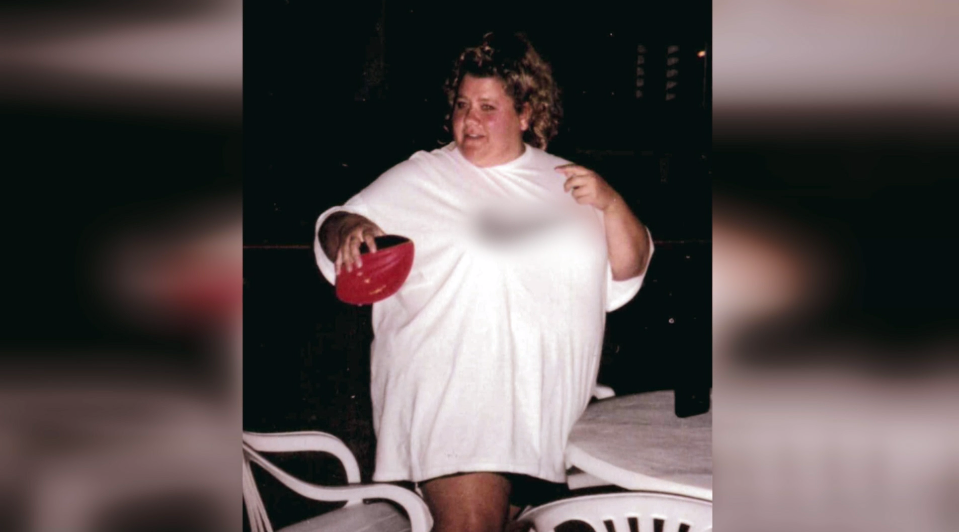 Article continues below advertisement
Joyce also pays her friend, Dawn, to do everything for her, and over the course of her 12-month treatment, both Dawn and Joyce's mother are key players (or enablers, depending on how you view it) in Joyce's recovery.
Joyce's struggle with food began around the age of 8.
Joyce's childhood was far from peachy, and it was around the age of 8 that she developed an unhealthy relationship and dependency to food. That's because when she was really young, her parents got divorced, but at the age of 8, her mother moved in with a boyfriend and his children, leaving Joyce in the care of her grandmother, who would overfeed her.
Article continues below advertisement
By 8 years old, Joyce weighed 90 pounds, and her weight ballooned over the next few years. As she tells it, Joyce's mom was stunned to see how much weight her daughter had put on during the time she was living with her grandmother, and put her on "abusive diets" over the next several years to try and rectify that.
Joyce, for her part, found solace in food and began to take increasingly drastic and sneaky measures to eat whatever she wants. "No matter what anyone did, I found a way to get food," she shares. At 16, she got her license and a job at a fast food restaurant. At 18, she weighed around 300 pounds, and by the time she reached 20, she was "well into the mid 400s."
Article continues below advertisement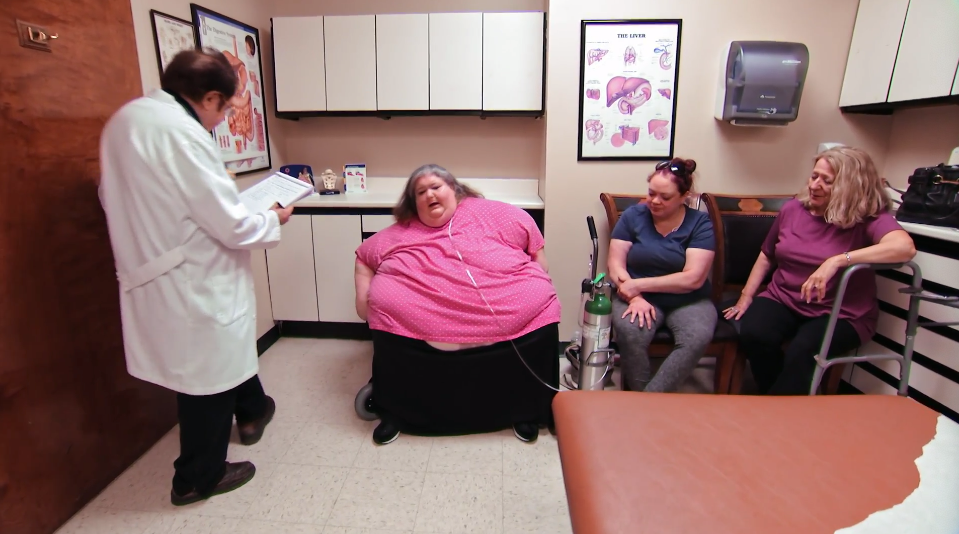 How is Joyce today? See the 44-year-old now.
OK, so this is where we're supposed to gush about how much weight Joyce manages to drop and how proud Dr. Now is of her progress, but sadly, there's not much of that to report here.
Even though Joyce has been bedridden for the past six years and hasn't left the house (before relocating to Houston for Dr. Now's treatment) in three years, she just isn't able to drop the weight Dr. Now requires of his patients to stay in his care.
Article continues below advertisement
And while Dr. Now's weight-loss goals are certainly demanding (he wants Joyce to drop about 50 pounds a month, which isn't even as bad as what he asks of some other patients), they're nowhere near impossible or outrageous considering the show provides physical training, psychological counseling and the diet Dr. Now mandates is just 1,200 calories!
Anyway, Joyce loses 147 pounds and gains 58 pounds, which leaves her at a total final weight of 611 pounds, not great by any standards. When we say final, we really mean her weight at the 9-month mark, because she kind of ditches Dr. Now without formally dropping out of his care, so we don't really see how much she weighs at Month 12, when the show stops filming.
Article continues below advertisement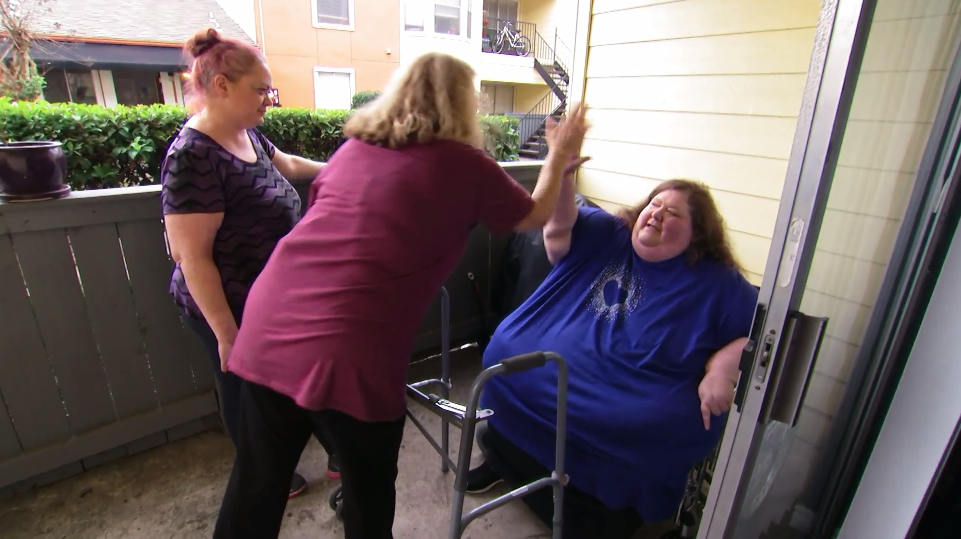 The kicker here is that she drops out of the program because she thinks that Dr. Now is "unfair" and "not being reasonable," and that the "scale has to be wrong." "There's just no way, it doesn't make any sense," she says about her weight, which keeps increasing.
Some choice parting words? "I've given 110% to the program so I'm not failing the program, the program is failing me."
As for Dr. Now, he's over the fact that Joyce is constantly making up medical issues and excuses to "get out of uncomfortable situations" and calls her behavior "extremely manipulative" and concerning.
Hopefully next week will bring us a more successful case. New episodes of My 600-lb Life air Wednesdays at 8 p.m. on TLC.