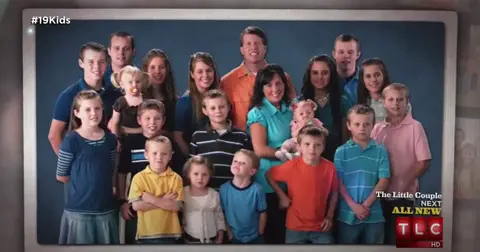 Michelle and Jim Bob Were Expecting Baby No. 20 Before Miscarriage
By Michelle Stein

Updated
Most people remember 19 Kids & Counting — the TLC series featuring Arkansas couple Michelle and Jim Bob Duggar and their super-sized family of 19 children. Thanks to this show (along with the more-recent Counting On), many fans are able to rattle off the Duggar siblings' "J" names like pros. But who is Jubilee Shalom Duggar?
Who is Jubilee Shalom Duggar?
Longtime fans of the Duggars might remember when Michelle and Jim Bob announced they were expecting their 20th child on NBC's Today Show in November 2011. Tragically, the couple learned at the 20-week ultrasound that Michelle had miscarried.
"I don't see a heartbeat," Michelle's doctor said during a heart-wrenching episode of 19 Kids & Counting. The medical professional dated the pregnancy at roughly 17 weeks' gestation, based on measurements taken at the time.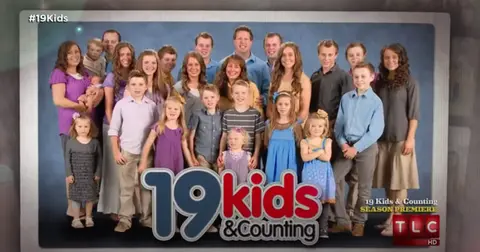 On Dec. 11, 2011, Michelle delivered her stillborn daughter. A memorial service was held three days later to honor the miscarried baby girl, whom Michelle and Jim Bob named Jubilee Shalom Duggar.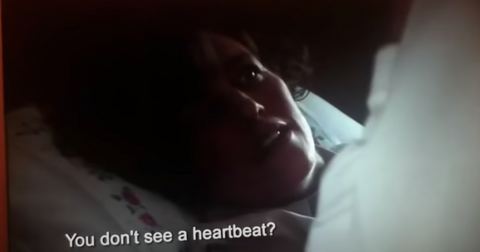 A recording of Michelle reading a letter to the daughter she lost was played at the memorial service honoring Jubilee. In it, the grieving mother revealed the meaning behind her name.
"Dear Jubilee," the letter began, "Mommy wanted to write a letter to her precious baby girl. You know, your name — Jubilee Shalom Duggar — means 'joyful celebration of peace.' We were so thankful to God when we found out that we were expecting you."
The Duggars have also honored Jubilee's memory via social media. Back in 2017, they wrote a touching Facebook post on what would have been her sixth birthday.
Michelle also miscarried her second pregnancy; they named that baby Caleb.
Michelle referenced her first pregnancy loss toward the end of the touching letter from Jubilee's memorial as well. It turns out, she had suffered a miscarriage before twins Jana and John David were conceived.
Michelle ended up getting pregnant while on the pill, but then miscarried during the first trimester. During an interview with People in 2011, Michelle noted she and Jim Bob named that baby Caleb — although they didn't know if it was a boy or a girl because the miscarriage happened so early on in the pregnancy.
"We didn't want children when we first got married," Jim Bob said during another episode of 19 Kids & Counting. "And so Michelle went on the birth control pill and was on that until like three years into our marriage. And then she went off the pill, and we ended up having our first son, Josh."
It was this miscarriage that inspired Jim Bob and Michelle to shun birth control for good. Jim Bob explained, "We just really felt like we needed to give this area of life to God."
Be sure to catch new episodes of Counting On at 9 p.m. Tuesdays on TLC.