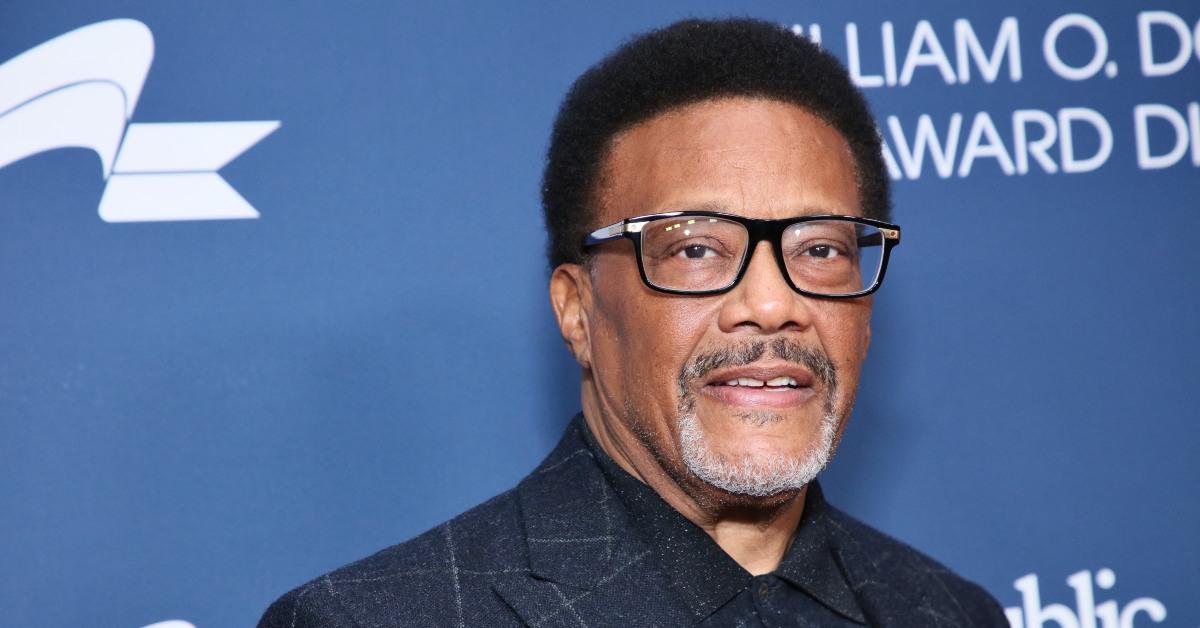 'Judge Mathis' May Have Been Canceled, but Greg Mathis Already Has a New Show!
The year: 2000. The day: It doesn't matter, but let's just say Tuesday. The fit: Pink tank top over a grey t-shirt. Light-up Skechers. Pokemon backpack.
You come home from a long day of Greg annoying you. Ughhh, that Greg. You really need to put something on to take your mind off of the hardships of elementary school.
TV: Judge Mathis.
Article continues below advertisement
OK, so maybe this exact scenario didn't play out, but there was a judge always on our TV screen growing up, whether that be Judy, Joe Brown, or Greg Mathis.
Sadly, the honorable Judge Greg Mathis of Judge Mathis had been in its 24th season before being canceled. But luckily, he already has a new show in the works. Here's what we know!
Why was 'Judge Mathis' canceled?
Judge Mathis first premiered in 1998 and followed Judge Greg Mathis as he gave out sentences in his court room all while keeping a sense of humor and compassion about him. Judge Mathis was the longest running Black court show and second-longest court show with the same host, coming second only to Judge Judy.
Article continues below advertisement
Judge Mathis was canceled on Feb. 17, 2023, along with The People's Court, which was in its 26th season. Insiders told Variety that "the decision was made due to the declining nature of the daytime syndication landscape. As local TV stations shrink their syndication dollars and the advertising marketplace shrinks for daytime syndication, first-run syndication has become a trickier landscape."
What is Judge Greg Mathis' new show?
A mere days after Judge Mathis was officially canceled, Byron Allen, founder of Allen Media Group, announced a new show starring Judge Greg Mathis currently titled Mathis Court with Judge Mathis.
Article continues below advertisement
When asked about the new show, Byron said, "Judge Greg Mathis is an outstanding, charismatic, and iconic television host, and we are extremely confident that our eighth and newest court series with Judge Mathis will be very successful for years to come."
Mathis Court with Judge Mathis is joining Allen Media Group's other court shows to create an eight court series. The other shows include:
America's Court with Judge Ross
Justice for All with Judge Cristina Perez
Justice with Judge Mablean
Supreme Justice with Judge Karen
The Verdict with Judge Hatchett
We the People with Judge Lauren Lake
Equal Justice with Judge Eboni K. Williams (yes, as in RHONY alum Eboni K. Williams)
And in case you forgot, Greg Mathis and his family also have their very own show on E!, Mathis Family Matters, following Greg, his wife Linda, and their children and grandchildren. The show still hasn't been renewed for Season 2, but the entire first season is available to stream on Peacock.
And in case you need your court room fix, the Judge Mathis YouTube page has enough content to last you until the premiere of Mathis Court with Judge Mathis.