Man Nearly Sparks Controversy About the Next 'Jujutsu Kaisen' Arc, but It's Not What You Think
A TikToker terrified 'Jujutsu Kaisen' fans by nearly sparking controversy over the next arc. Here's what he has to say about the upcoming story.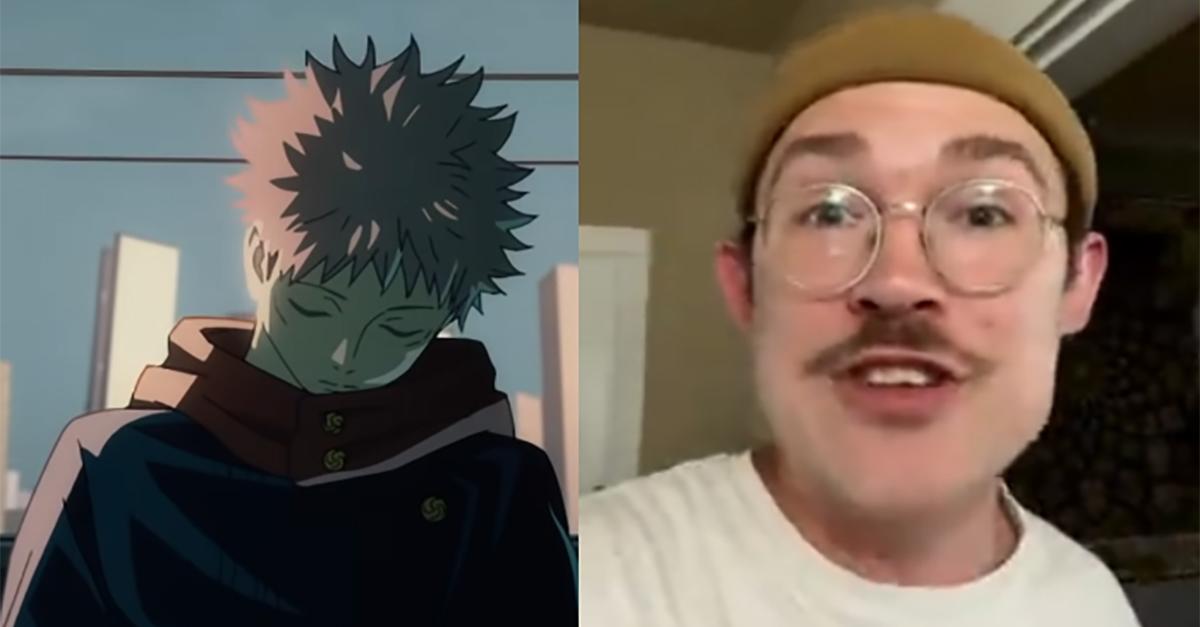 Spoiler alert! This article contains minor plot details for the Jujutsu Kaisen manga.
As far as the Big Three anime of the 2020s go, Jujutsu Kaisen is easily one of the most prolific. Adapted from the manga by Gege Akutami, the anime follows Yuji Itadori, a young man who accidentally becomes the host of a malevolent spiritual Curse named Ryomen Sukuna. Upon being able to resist Sukuna's power, Yuji joins the Tokyo Prefectural Jujutsu High School to harness his new abilities and become a Jujutsu sorcerer.
Article continues below advertisement
The anime adaptation first premiered in October 2020 and quickly became one of the most popular anime of the year. It eventually spawned a box office record-breaking anime film in 2021 and the original manga was propelled to one of the best-selling manga in history.
In July 2023, the anime returned after a sizeable hiatus with Season 2. However, @woke_karen on TikTok is warning folks that they might want to drop Jujutsu Kaisen before the next arc. Here's the truth behind his controversial statement.
Article continues below advertisement
A TikToker accidentally sparks controversy over the next arc of 'Jujutsu Kaisen'.
A TikToker who jokingly calls himself "Karen" is known for his humorous structure in his pop culture videos. He typically posts stitches with cooking TikToks in which he begins by talking briefly about the food being made before diving into current events like the ongoing writers' and SAG-AFTRA strikes, US politics, and the problematic housing market in America. In many of his other videos, he certainly isn't shy about presenting hot takes and cutting commentary on today's most pressing issues.
Between his more-political videos, he also uses the same structure when talking about some of his favorite anime, including Jujutsu Kaisen. However, he scared plenty of fellow fans with a TikTok posted on Aug. 2.
Stitched together with a chef's TikTok of a dessert made to look like a hard-boiled egg, @woke_karen's video opens with a warning about the next arc in JJK.
"This is a PSA for all the anime fans out there," OP begins. "It might be in your best interest to drop Jujutsu Kaisen."
Article continues below advertisement
While a statement like that would be cause for concern on its own, he actually didn't drop any major bombshells about the original manga author or the animation staff for the show getting into any cancel-able offenses. In truth, he was simply warning people that "the next arc is a doozy."
He has apparently been gauging anime-only fans' emotional reactions to the current flashback arc at the beginning of Season 2 and simply warns that the next arc has even more narrative trauma in store.
Article continues below advertisement
The anime is set to adapt the "Shibuya Incident" arc after the extended flashback, and OP wants to prepare people for the worst as the story unfolds.
"The less investment, the better," he warns. "You will thank me once you see the public's reaction to the Shibuya Incident arc."
Article continues below advertisement
While his warning was more or less intended as a joke, some folks were concerned about his phrasing in the beginning.
"Was high-key worried he was about to say that JJK is bigoted or something," one commenter claimed. Others who have already read the manga actually agreed with his sentiment.
Another user wrote, "He's right. Hidden Inventory is the start of JJK getting way darker. We're not gonna see any more lightheartedness from these characters for a long time.
Another person took the warning as a challenge, commenting: "NGL, this just made me want to watch it more."
Anime-only fans will simply have to wait and see what this TikToker's warning is all about. New episodes of Jujutsu Kaisen stream every Thursday on Crunchyroll.