'90 Day Fiancé's' Juliana Custodio Announces Her Pregnancy One Month After Michael Jessen Split
'90 Day Fiancé' star Juliana Custodio is expecting a baby with her new boyfriend a month after her breakup with Michael Jessen. When is her due date?
TLC's 90 Day Fiancé has been connecting hopeful romantics with their long-distance lovers since 2014, but few couples have stood the test of time. Along with Season 1 stars Russ and Paola Mayfield, Pedro and Chantel Jimeno are also still going strong.
Article continues below advertisement
However, many 90 Day couples cannot say the same — including Michael Jessen and Juliana Custodio, who made their television debut in Season 7. The couple met in Croatia and married shortly after, which raised concerns for Michael's not-so-estranged ex-wife.
In spite of their ongoing disagreements, the two announced their divorce on their two-year wedding anniversary in October. A month after their split, it appears that Juliana has moved on. In November, the reality star announced that she is expecting a baby with someone that is not Michael. But who is Juliana Custodio's new boyfriend?
Article continues below advertisement
'90 Day Fiancé' star Juliana Custodio is expecting a baby with her new boyfriend.
After her split with Michael, Juliana moved back to Europe to pursue her modeling career and found love along the way. While not much is known about Juliana's new boyfriend, Ben Obscura's Instagram suggests that he's a big shot in the art industry.
News of Juliana's pregnancy came by way of Ben's Instagram in a post that was captioned, "Baby on the way! A new adventure is about to begin! We are super excited and we can't wait to welcome our new addition into the family!"
Article continues below advertisement
The announcement comes as a shock to 90 Day Fiancé viewers who have done the math. If Juliana and Michael broke up a month before she started dating Ben, then what's her due date?
Article continues below advertisement
When is Juliana Custodio's due date?
It's unclear when Juliana and Ben are expecting their bundle of joy, but fans have questions. It only takes between seven to 12 days for a pregnancy test to detect fertilization, which would suggest that she and her new boo started dating at least two weeks prior to her conception date. But how does Juliana's ex, Michael, feel about all of this?
Juliana Custodio and her ex-husband, Michael Jessen, split on their two-year anniversary.
Problems between Michael and Juliana were apparent early on. In addition to Michael's baby mama drama, the two also frequently fought over finances. Previous episodes of 90 Day Fiancé prove that Juliana sought more independence from her ex-husband, and it seems that she's finally gotten it.
Following their breakup, Michael took to social media to share his thoughts about their split in a since-deleted post that read, "My love for you remains true and will always be there for you."
Article continues below advertisement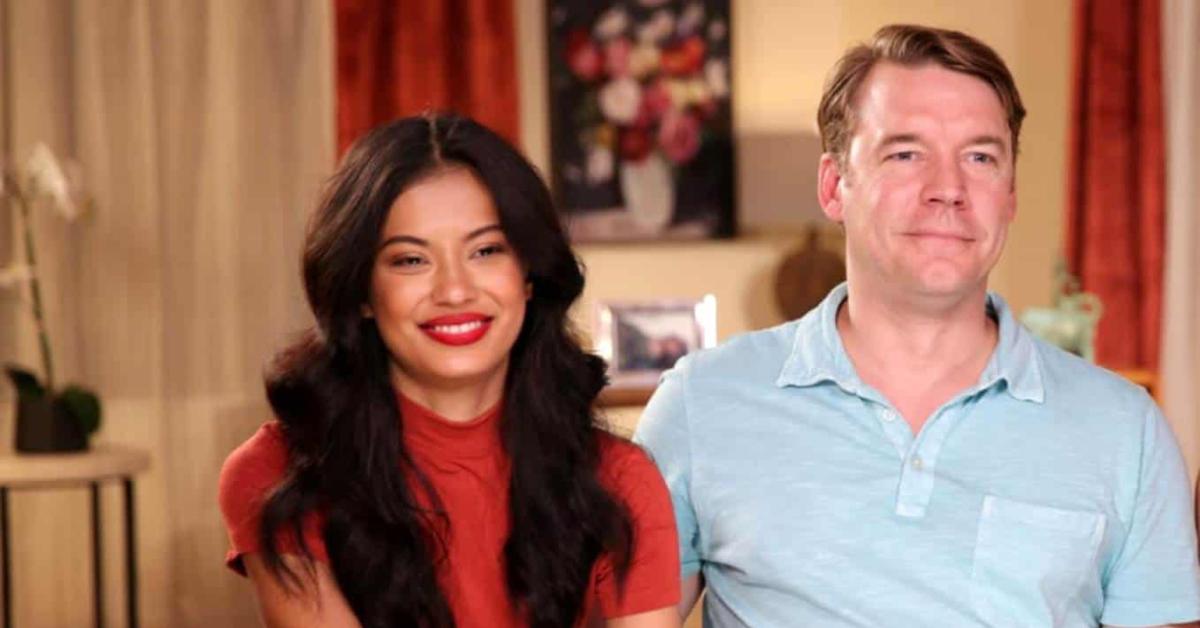 He goes on to shadily imply that Juliana moved on from their marriage pretty quickly, but he proceeded to wish her the best. "I hope that you will have lasting love and happiness and achieve every dream that you set out upon. If anyone can do it, it is you, and I will always be rooting for you," he wrote.
Although it's likely that we won't see Juliana and Ben's love story unfold on screen, several fans took to social media to say congrats to the couple on their new bundle of joy.