Justin Bieber Shows That His Love for Hailey Baldwin Is Sweet as Ever on "Peaches"
Justin Bieber has taken over the charts again with his new album, 'Justice.' So, what is the meaning behind its standout track, "Peaches"?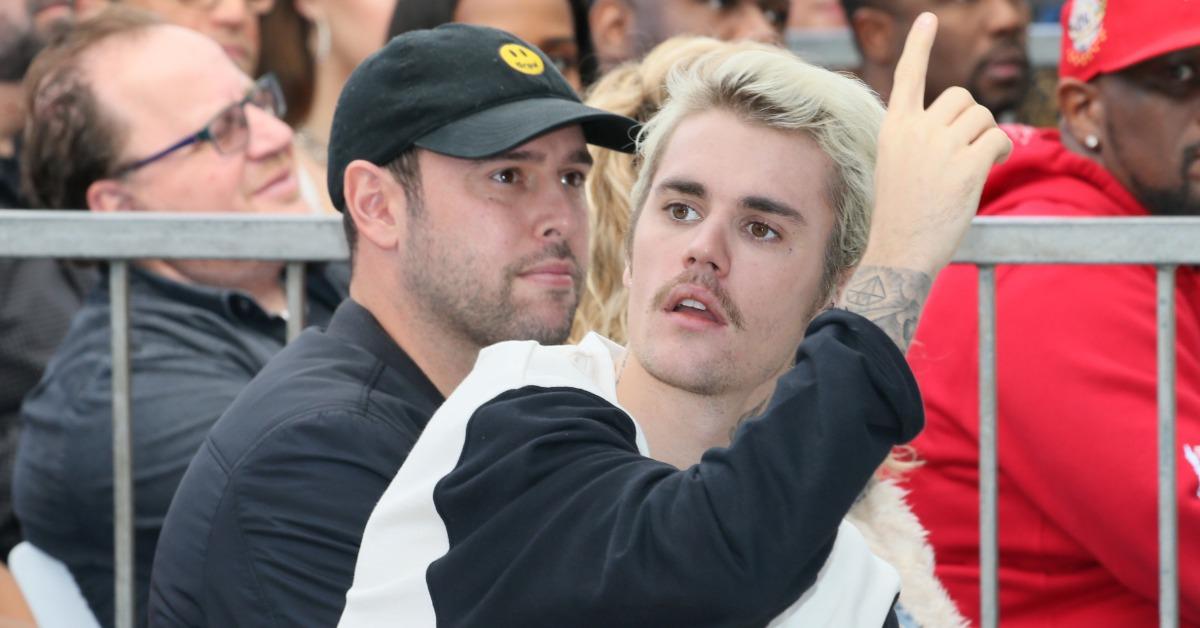 Arguably the most talked-about track on Justin Bieber's latest album Justice, "Peaches," which features GIVEŌN and Daniel Caesar, has become an instant fan favorite since its March 19 release.
Article continues below advertisement
The infectious melody and catchy chorus have made "Peaches" a standout track among Justin's recent catalog. Besides its radio-ready sound, the song also has some pretty personal meaning to the award-winning artist.
So, what is the true meaning of "Peaches," and what was Justin's thought process while making it? Here's a breakdown of what we know.
Article continues below advertisement
"Peaches" is all about the love Justin has for his wife, Hailey.
It's pretty clear that Justin's intention behind "Peaches" was to write another ode to his supermodel wife, Hailey Baldwin. At multiple points within the hit track, he makes reference to a love interest, and considering Hailey is the only woman in his life, those pieces just fall together.
Article continues below advertisement
In lyrics such as, "There's nothing like your touch / It's the way you lift me up / And I'll be right here with you 'til the end," it can be clearly inferred that he is referencing his wedding vows to Hailey.
The chorus, in which Justin sings, "I took my chick up to the North, yeah, badass b----," he's also making reference to his wife.
Beyond just that line, the entirety of the chorus focuses on the couple's married life. "I get my peaches out in Georgia" is likely a reference to Justin's early career cutting his teeth in Georgia as a singer. The next line, "I get my weed from California," references Justin and Hailey's work life, which largely takes place in Los Angeles. Finally, the "I took my chick up to the North" bit is a nod to the couple's home in Ontario, Canada.
Article continues below advertisement
Justin premiered "Peaches" ahead of the album's drop with a stripped-down rendition on NPR.
Only a few days ahead of the release of Justice, Justin took to the airwaves for NPR's signature Tiny Desk series, where he premiered "Peaches" for the first time.
Article continues below advertisement
The NPR video of him performing "Peaches" is a bit pared-down compared to the studio version, but it went viral almost immediately thanks to its infectious chorus. Justin also performed pre-released singles from Justice, such as "Anyone," "Hold On," and "Holy," to the delight of his fans.
Article continues below advertisement
The music video for "Peaches" goes perfectly with the song's vibe.
Justin put out the music video for "Peaches" right after releasing the entirety of Justice to critical acclaim, and it's a perfect visual interpretation of the song. Showcasing Justin, GIVEŌN, and Daniel Caesar cruising in a vintage car at night surrounded by neon lights and trippy surroundings, it reflects the mood of the track wholly.
Beyond the driving, intertwined scenes of Justin breaking out into his signature dance moves on brilliantly illuminated stages make the "Peaches" video exactly what you'd expect from a megastar like him. After years of finely tuning his sound and image, "Peaches" proves that Justin can still pull off a chart-topper whenever he wants.