Who Is Justin Guarini's Wife? Let's Meet the 'American Idol' Star's Longtime Love
Let's meet Justin Guarini's wife Reina Capodici. The longtime loves have been together for a while and now share three kids. Details ahead.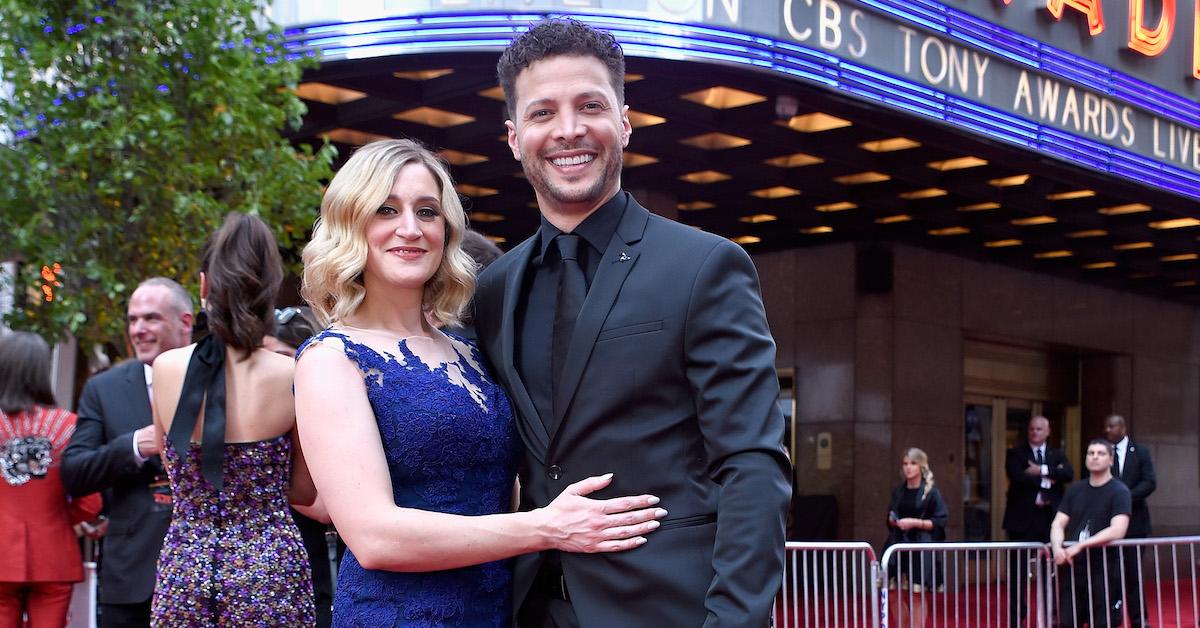 Justin Guarini burst onto the scene in 2002 during the first-ever season of American Idol. He didn't win — Kelly Clarkson walked away with the top title — but Justin has remained a part of pop culture ever since.
Article continues below advertisement
Justin, who appeared on Below Deck Sailing Yacht as a charter guest in April 2023, also won big in the love department. He married his longtime love Reina Capodici in 2009, and the couple now share three kids. Let's learn more about the reality star's wife.
Justin Guarini actually went to high school with his wife.
Before Justin Guarini became a household name, he knew his now-wife in high school. The two did not date at that time, but reconnected years later.
They ended up getting engaged at the most magical place on Earth: Disney World! Later that same year, Justin and Reina said "I do" at a private estate in Doylestown, Penn., their hometown.
Article continues below advertisement
Reina was previously married and had a daughter named Lola, whom Justin became a step-dad to. The couple welcomed a son named William in 2011 and another son, Asher, in 2013.
Although one might think that, given his celebrity, Justin has it easy ever since American Idol, that couldn't be further from the truth. Instead, the reality star has confessed to falling on hard times and feeling thankful for his wife and the love their family shares.
Article continues below advertisement
Justin's wife Reina "lifts" him "up" when he's struggling.
In 2013, more than a decade after Justin and Kelly were everywhere following American Idol, he admitted to going through a very tough time.
On his website in a now-defunct post, the star wrote, "There was a time when I could have thrown down cash for a house, and had any number of lovers in and out the door. A flashy car and clothes to match. An ego to trump them all."
"Now I rent a home filled with love," Justin continued. "I have a wife whom I love and who loves me (me!) and who lifts me up. Children who give me cherubic-lipped kisses before I leave for work and who are the most delicious morsels of joy and peace and prosperity."
Article continues below advertisement
Today, Justin helps performers conquer their audition anxiety with a masterclass. His Instagram bio describes him as an Audition Anxiety Coach.
Nothing is known about Reina's occupation, meanwhile. But she does share frequent photos of her family on her Instagram and gushes over her love for them.
Article continues below advertisement
What is Justin Guarini doing today?
After admitting to struggling to support his family, Justin has enjoyed success in recent years. Not only did he appear on Broadway, but the singer scored a Diet Dr. Pepper campaign that got tons of buzz.
You can see Justin on Below Deck Sailing Yacht on the April 24, 2023 episode. The star appeared on the Parsifal III because he is "longtime friends" of primary guest Kim, per Bravo.