A Timeline of Kailyn Lowry and Chris Lopez's Relationship
Kailyn Lowry and Chris Lopez's relationship timeline has been a little bit all over the place since they became a couple and welcomed two kids.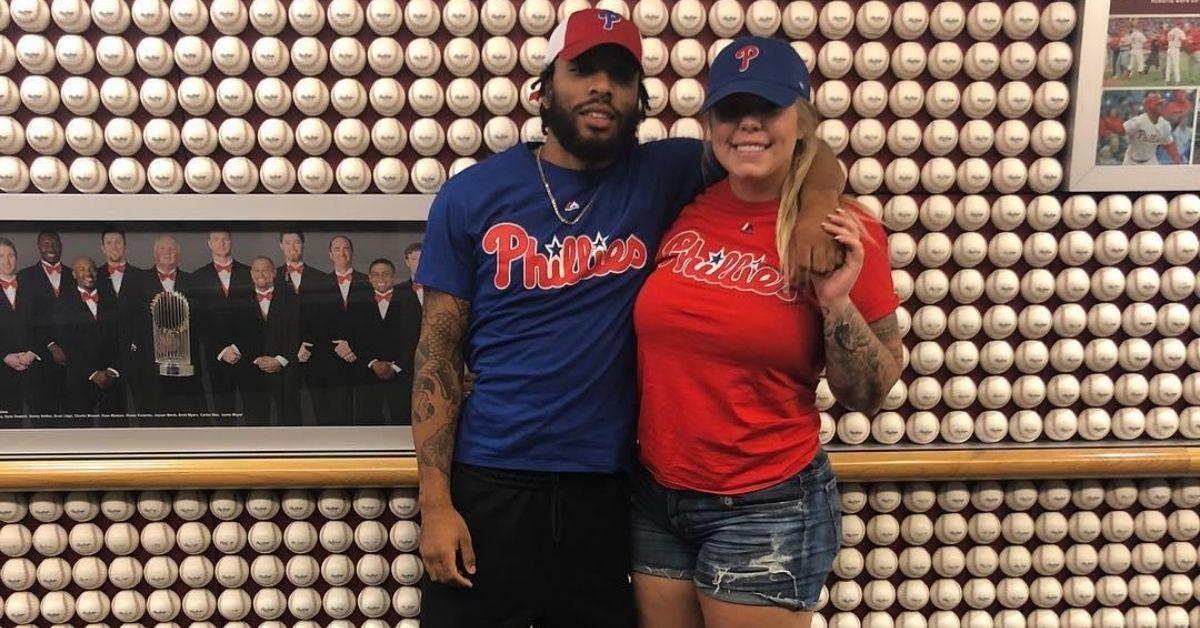 Kailyn Lowry has been in the public eye since she was a teenager and found herself on MTV's 16 & Pregnant. From there, she moved on to the TV series Teen Mom 2 and she's been on the show for the past 10 seasons, and in that time, she's had three more children. Now, as a mom of four, one of her most complicated relationships has been a lot of back and forth. Kailyn Lowry has had several relationships featured on the show, and the Chris Lopez relationship has been giving viewers a few questions.
Article continues below advertisement
Here's a breakdown of Kailyn Lowry and Chris Lopez's relationship timeline.
Kailyn Lowry's been on the Teen Mom franchise for a while, and if a viewer missed a few seasons, they may be surprised to see that Kailyn is a mom to four kids. One of her most drama-filled relationships has been with the father of her two youngest children, Chris Lopez.
The two were first connected back in 2017 and since they've had quite the roller coaster of a relationship. They announced they were expecting a child together, Kailyn's third, and that's how he was brought into the spotlight. Though he wasn't featured a lot on MTV's Teen Mom 2, people were curious to learn about him.
Article continues below advertisement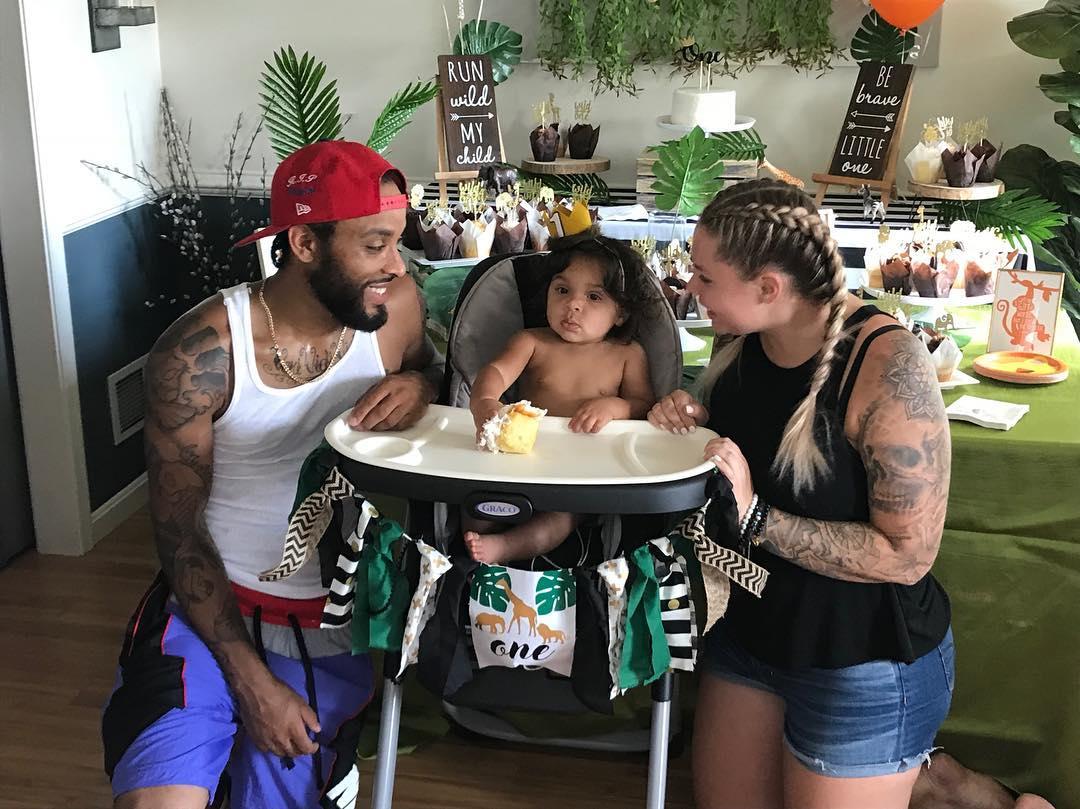 In 2018, Kailyn Lowry and Chris Lopez broke up just after their son was born.
According to CheatSheet, in Kailyn's 2018 book, "A Letter of Love," she wrote about her decision to end the relationship she had with Chris shortly after they welcomed a son, Lux, together.
"Even the responsibility for all of the baby formula was left up to me. I kind of knew that this would be a possibility, but I guess I just wanted to be proved wrong. Is it too much to ask if the baby needs anything? Whether we were on good or bad terms, Chris could have at least asked if I needed help," she wrote.
Article continues below advertisement
According to the Hollywood Gossip, in one of her books she's written, Kailyn alleged that Chris had "broken into her home and on another occasion, he broke a window in her bedroom." The relationship between the two of them was so volatile, when Lux was born, Kailyn changed his name from Lux Lopez to Lux Lowry. InTouch Weekly said that when Kailyn petitioned for the name change, Chris contested it, but the petition was eventually granted in April 2018.
Despite that, the two seemed to still be happy together. Kailyn told Us Weekly in January 2019, the two were close. "Chris and I are always together even when we're not together, if that makes any sense," she said. "Don't be surprised if you see a wedding in the tabloids next month."
Article continues below advertisement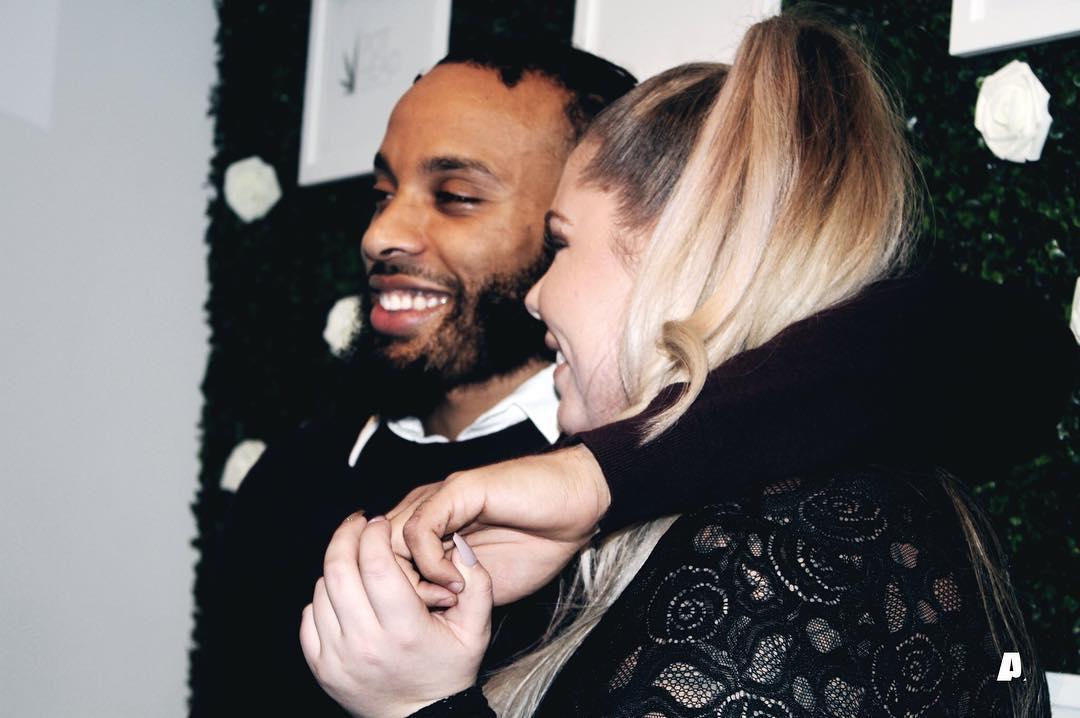 In 2019, Kailyn and Chris started to go through some stuff.
We're not sure exactly what happened, but by April 2019, Kailyn said that she and Chris were not really speaking too much and were only focused on their son. "Chris and I are doing what we need to do for Lux," the reality star said. "Hopefully, one day we will speak again, but for now, it is what it is."
Article continues below advertisement
But, by late 2019, their relationship had deteriorated further.
In late 2019, Kailyn revealed they are not co-parenting Lux. "There's no coparenting right now," the Teen Mom 2 star told Dr. Drew and Nessa Diab during a reunion taping of the MTV show. "Right now, he is just working and going to therapy as far as I know. Working on himself."
At some point in the later part of the year, Kailyn had allegedly filed a protection order against Chris. She had said he had choked her.
Article continues below advertisement
By early 2020, Kailyn Lowry and Chris Lopez's relationship was getting volatile.
Chris Lopez was arrested on Jan. 21, after allegedly violating the protective order that was filed against him last year. At the time, he was charged with criminal contempt of a domestic violence protective order and was released the same day after posting his $5,000 bail.
Article continues below advertisement
Interestingly enough, a month later in February, Kailyn shared on social media that she was pregnant with her fourth child. "We're confirming the news, baby #4 is coming soon! I'm almost 16 weeks pregnant & it's been a rough few months this time around," she shared on Instagram. "I've had nausea, morning sickness, and absolutely no energy. This week I'm starting to feel a bit better and I'm really hoping it stays this way!"
Rumors started almost as fast as the pregnancy announcement spread that Chris was the father of her fourth baby, and it turned out to be true, according to Us Weekly.
Article continues below advertisement
In July 2020, it seemed like their relationship took another turn and Kailyn said that she didn't want Chris to be present for the birth of their second child together. One person took to social media to ask the star if Chris would be present for the birth and she said no.
"No," she replied, adding a quote from Chris saying, "I stay out of the way. If I get the call [to come to the birth], I get the call. If I don't, I don't. It is what it is at this point. I can't stress it, bro."
Article continues below advertisement
Kailyn and Chris welcomed Kailyn's fourth baby on July 15, 2020.
Although she had said that Chris would not be welcome at the birth, she later confirmed that he was there. "My relationship — well, I don't want to call it a relationship. My entanglement with Chris is so complicated and it's so public and partially that's our fault, because we do it to ourselves," she said during her Coffee and Convos podcast. "I want to do the right thing, even when I'm upset.
Article continues below advertisement
She also confirmed that she had given their new son, named Creed, his last name.
"So this is another attempt of me trying to give [Chris] a chance to step up as a dad. Nothing I do is going to change someone else's behavior; however I feel this is me giving him another chance to, like, not argue about the last name and try to be there," she said.
Things between these two don't seem to be any better. In the sneak peek for the 10th season of Teen Mom 2, it looks like the drama between them is still on going and won't end anytime soon.
Season 10 of Teen Mom 2 premieres Sept. 1 at 8 p.m. ET on MTV.