Kim Kardashian Has Unfollowed Her Best Friend Larsa Pippen on Instagram
Following Kanye's tweet about Larsa Pippen, the entire Kardashian family unfollowed Kim's former best friend, which may mean that drama is brewing.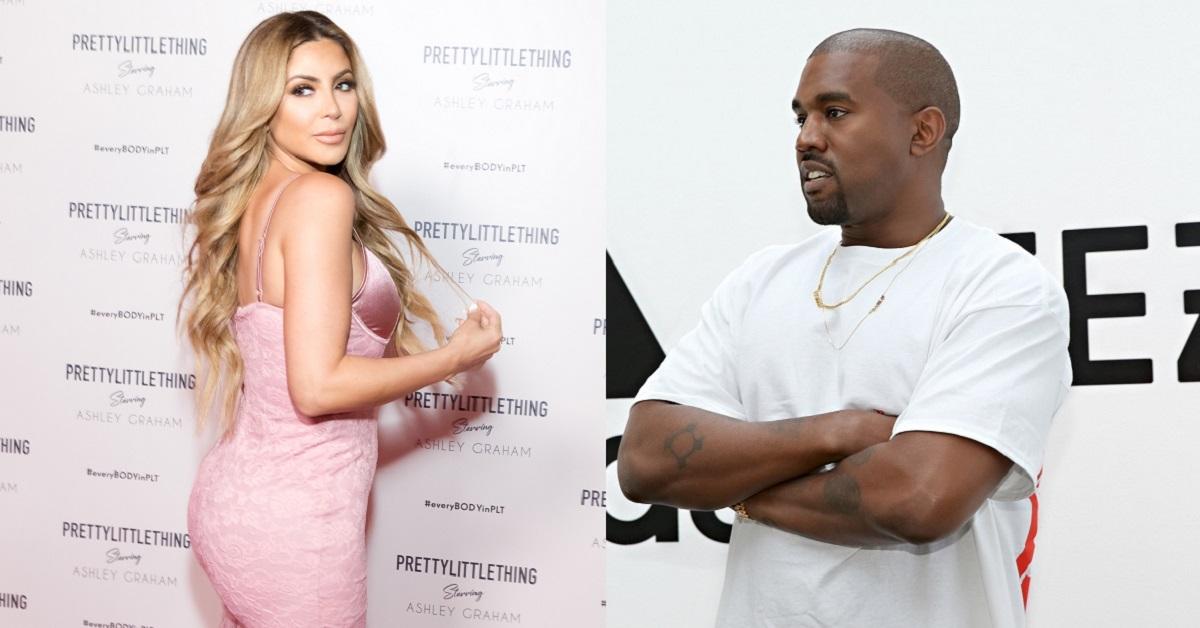 There's a lot happening in the world of the Kardashians right now. Kanye West's recent tweets have sent the family into a bit of a tailspin, and now, there's drama brewing between Kim Kardashian and her best friend Larsa Pippen. Larsa has been featured on Keeping Up With the Kardashians before, but now, it seems that there may be a rift forming between the two besties.
Article continues below advertisement
What is going on between Larsa Pippen and the Kardashians?
The first sign of trouble between Larsa and Kim came when the two of them unfollowed one another on Instagram. In fact, the entire family seems to have unfollowed Larsa, and she is no longer following any of them either. On July 21, Larsa also added a photo with the caption "Drama-free zone" which appears to coincide with the timing of the unfollowings.
Article continues below advertisement
Larsa offered additional details on the drama in an Instagram story.
In a story, Larsa clarified what she was focused on. "I woke up this morning blessed and see that everybody is focused on who I am following and who I am not following on social media," she wrote. "I am focused on my children, my new fitness brand Larsapippenfitness, and my relationships in real life. Praying that everybody finds peace in their own lives and focus on what brings THEM happiness."
Fans also noticed that the Kardashians didn't appear to be at Larsa's birthday gathering earlier this month, and none of them posted any birthday wishes for her on their own pages. There have also been claims that Larsa has deleted pictures on her account that feature the Kardashians, although there's at least one of her and Kourtney that's still live.
Article continues below advertisement
What did Kanye West tweet about Larsa Pippen?
On top of the rumored feud between the Kardashians and Larsa, Kanye also tweeted her name with a thinking-face emoji. That tweet has since been deleted, but it only added more fuel to the fire suggesting that Larsa and Kanye's wife were on the outs. Thus far, the Kardashian-Jenner clan has not commented on the rumors, but it's not exactly the only thing on their plate.
Article continues below advertisement
Kanye West's tweets have been going viral all week.
Although the Larsa drama may seem like an issue of pressing concern, it's only one small part of the drama that's been unfolding around Kanye's Twitter account in recent days. Kanye's tweets have hurled accusations at Kris Jenner and Kim, and also offered a behind-the-scenes look at his presidential campaign. They've also raised alarm bells for those who are aware of Kanye's history of mental health struggles.
In a statement, Kim asked for empathy for her husband.
"As many of you know, Kanye has bi-polar disorder. Anyone who has this or has a loved one in their life who does, knows how incredibly complicated and painful it is to understand," Kim wrote in an Instagram Story. "He is a brilliant but complicated person who on top of the pressures of being an artist and a Black man, who experienced the painful loss of his mother, and has to deal with the pressure and isolation that is heightened by his bi-polar disorder."