Ana Morales Is the Leading Lady the Latinx Community Deserves on 'Gentefied'
Karrie Martin opens up about playing queer character Ana Morales on Netflix's 'Gentefied' and starting her career in casting.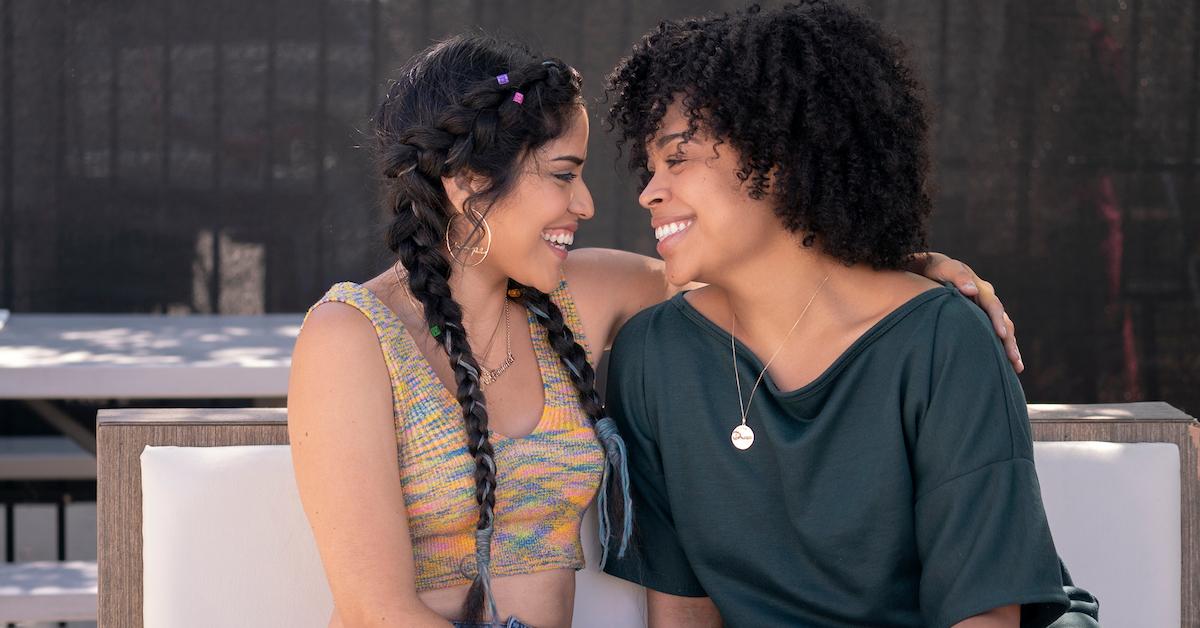 We love seeing strong women at the helm of TV shows, and Karrie Martin fills that role brilliantly as the sole female lead on Netflix's new half-hour dramatic comedy Gentefied.
The brunette beauty plays Ana Morales, a queer Chicana artist living in L.A.'s predominately Latinx Boyle Heights neighborhood. As more and more upwardly mobile Latinos move into the community, Ana and her cousins, Chris and Erik, must figure out a way to keep their immigrant grandfather's taco shop in business.
Article continues below advertisement
As it turns out, Karrie had an unconventional introduction to the entertainment industry. Here's what you should know about the NOLA native.
Unlike her 'Gentefied' character Ana Morales, Karrie Martin isn't gay.
The clothing brand owner (check out her cute stuff on shopmartinave.com) identifies as straight, but had no qualms about portraying a lesbian. However, she did stress about the gig for other reasons.
Article continues below advertisement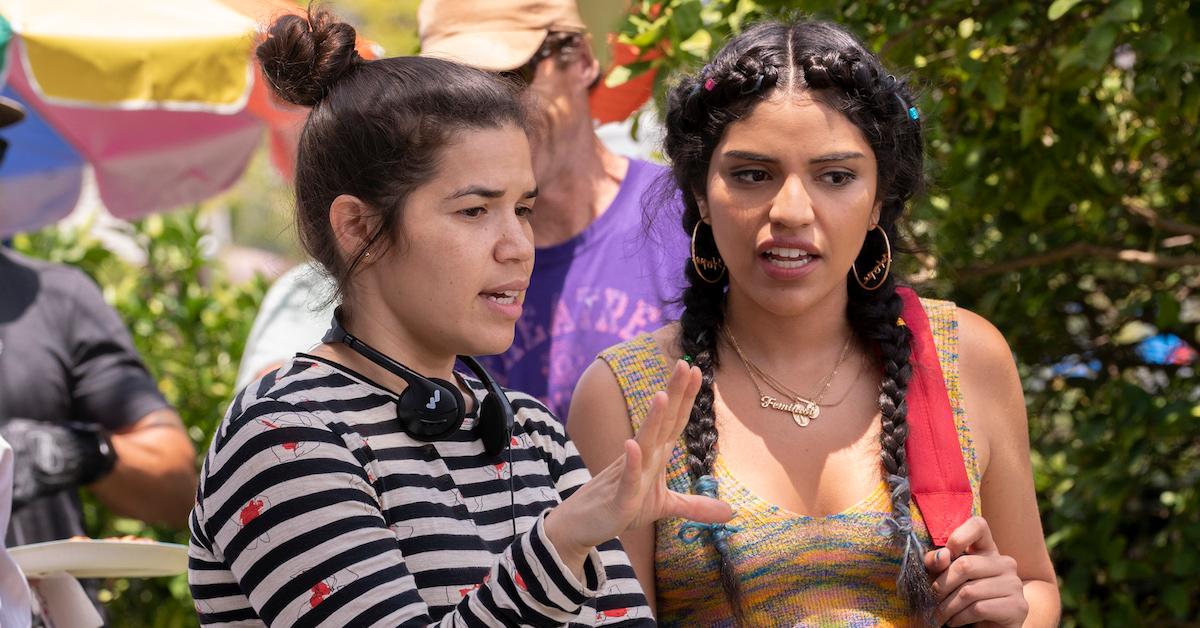 "When I got the role, [my worries] had nothing to do with the fact that she was queer. It was more to do with the fact that… I don't know if I have that East L.A. swag," Karrie admitted in a recent interview with Advocate.
Ana is the first lesbian she's ever played, but Karrie said that facet of the role came "very naturally" to her. "Learning to empathize with your characters and finding that beautiful thing that you relate to… I feel as though that's the most important aspect of it," she shared.
Article continues below advertisement
Karrie also credited her on-screen partner, Julissa Calderon (who plays Ana's girlfriend Yessika), for helping her performance.
"When you are playing a character that is so unlike you and you are involved in a love story, there has to be that sense of safety with that other person to be able to go to the places that you have to go to emotionally," the actress explained in a chat with People CHICA.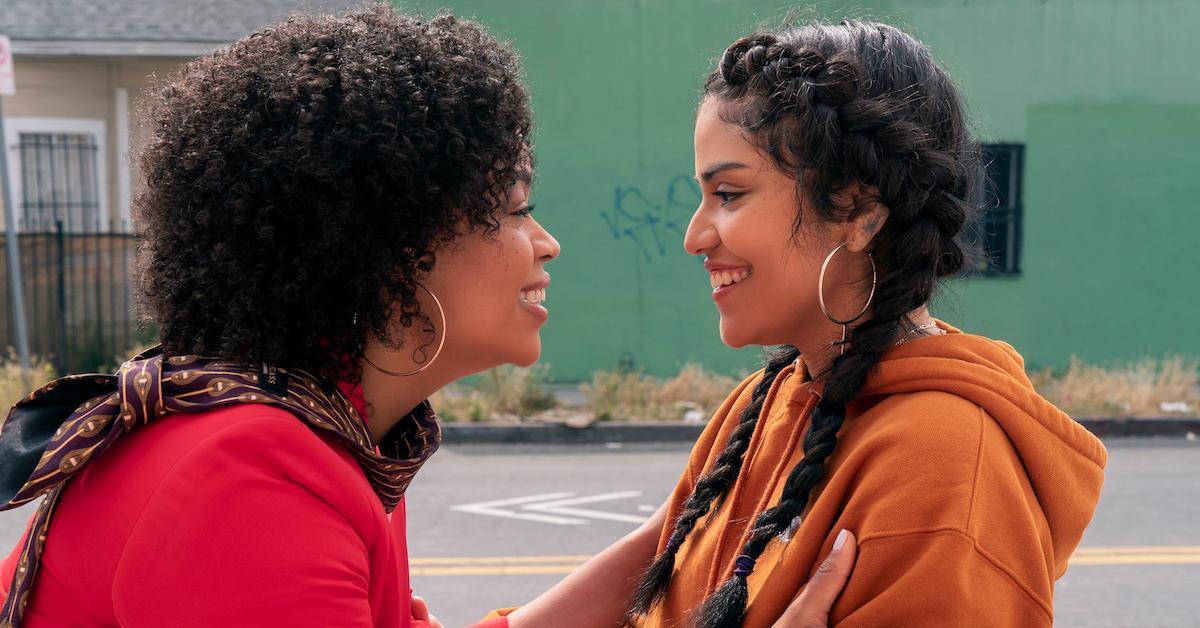 Article continues below advertisement
Though she differs from Ana when it comes to sexual orientation, Karrie, like her character, has strong Latinx roots. "I was born and raised in southern Louisiana, but I didn't learn English until I was in kindergarten because I only spoke Spanish," she revealed.
"I was essentially raised in my grandparents' house while my parents worked and they only spoke Spanish to us. It's part of who I am as a person, and I'm so grateful that even though I was born [in the U.S.], I am able to embrace my language," Karrie stated, adding that she feels the same appreciation on set. "The show, gosh, it is so beautifully brown."
Karrie started her career as a casting intern.
The fashionista took a calculated risk when trying to break into Hollywood. "I went into casting, not because I wanted to be a casting director, but because I wanted more knowledge as an actor and to be involved in the industry in any way possible," she wrote in an essay for Backstage magazine.
Article continues below advertisement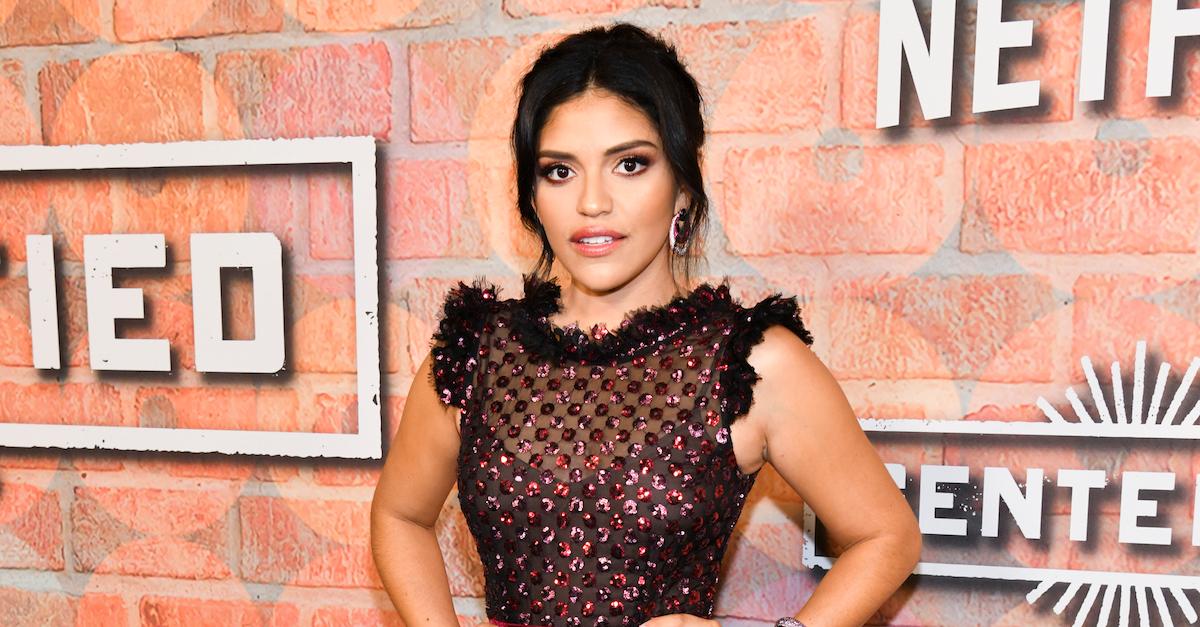 Karrie said the experience, which allowed her to work on movies such as Bad Boys for Life, Creed II, and Dolemite Is My Name, ultimately made her a better performer.
"Working in casting illuminated the behind the scenes for me, the necessary etiquette to succeed, and the reality that there is so much more to the process than we can even imagine," she shared, noting, "it was my fellow actors who really taught me how to win in the room with confidence and realize that I am enough."
The first season of Gentefied is now available to stream on Netflix.