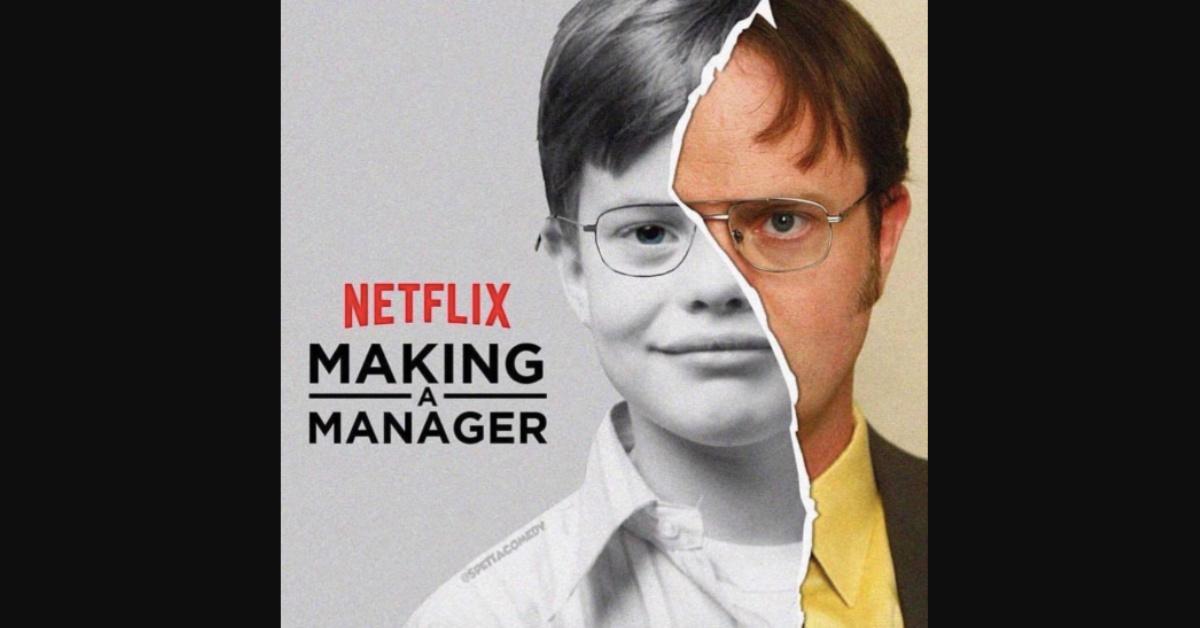 No, Netflix Isn't Producing a 'Making a Murderer' Spoof Based on 'The Office'
Calling all fans of The Office! We need to set the record straight. There's a viral image going around that's getting people's hopes up about a possible new Netflix series and we just need you all to know the truth. Basically, Netflix is not creating a Making a Manager series.
Article continues below advertisement
'Making a Manager' appears to be a spoof of 'Making a Murderer.'
The Making a Manager myth starts (and ends) with a single image: a picture of Dwight Schrute in the style of the cover of Making a Murderer. If you were to see this image, you might think that the brilliant minds behind The Office were planning to create some kind of mockumentary about Dwight's journey to becoming the manager of Dunder Mifflin. Maybe you even started scouring the internet for news about the production.
Article continues below advertisement
Alas, there is no Making a Manager. The whole thing is just a meme. In fact, it's been around for quite a while. When a Redditor recently posted it on the r/DunderMifflin subreddit, another Reddit user commented: "Mods, can we please ban this meme already. It's posted daily. You gotta be as sick of it as the rest of us are." It's true. A quick scroll through the subreddit timeline shows that same image several times.
In fact, we found one version of the meme dating back to early 2016 — that's eons in internet years. We do have to admit a Making a Murderer spoof would have made way more sense back then — you know, when everyone was actually watching Making a Murderer. If anyone were to make a Making a Murderer-inspired comedy documentary now, it would probably be considered to be in rather poor taste.
Article continues below advertisement
'The Office' did actually make a 'Making a Murderer' spoof video, though.
While Making a Manager does not exist (and will probably never exist), there is a video floating around out there for people who think they might like a true crime-y Office video. It's called Making a Strangler. The official The Office YouTube channel posted it, so it was obviously sanctioned by someone in charge.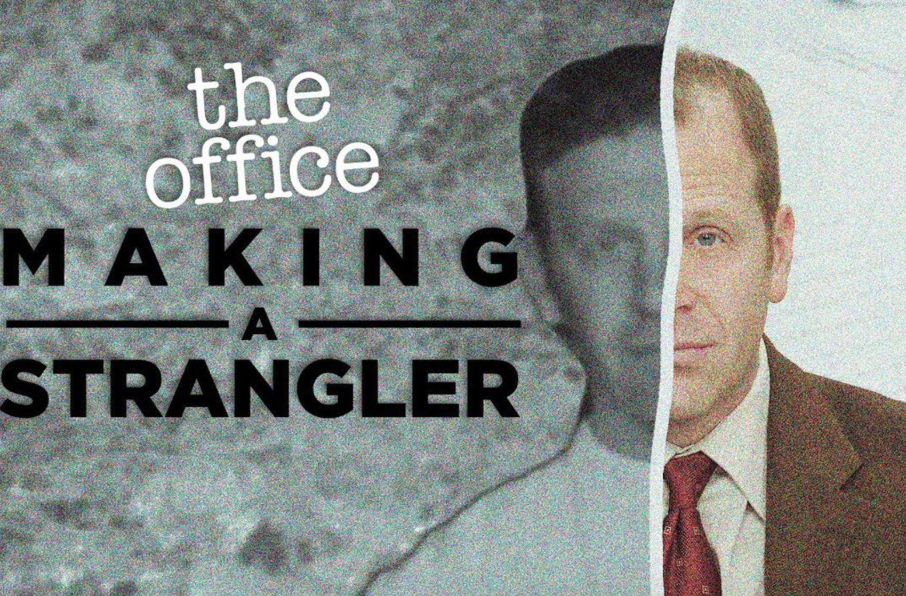 Article continues below advertisement
The video is basically just all of the Office footage that mentions the Scranton Strangler. Apparently, it's meant to "delve into the theory of whether mild-mannered HR Rep Toby Flenderson could have been the infamous Scranton Strangler all along." You'll have to watch the video for yourself and form your own conclusions, of course, but we admit some of the evidence is compelling.
Why has the 'Making a Manager' meme started popping up more frequently?
It's an old meme referencing a true-crime documentary series from nearly five years ago and a television show that wrapped up almost seven years ago. Why is it still making the rounds? We kind of assume it might be because people are finally starting to realize that The Office is really leaving Netflix soon. Maybe they're looking for a way to prolong the Office-Netflix relationship. Or maybe they just think the meme is funny.
Whatever the reason, now you know the truth. There are no plans for Netflix to create Making a Manager. You can still enjoy the meme, though!