Isaiah Said He "Never Even Heard" of Kat's Job Before on 'Love Island USA'
Who Is Katherine "Kat" Gibson from 'Love Island USA' Season 4? The bombshell's description of her job surprised her date, Isaiah Campbell.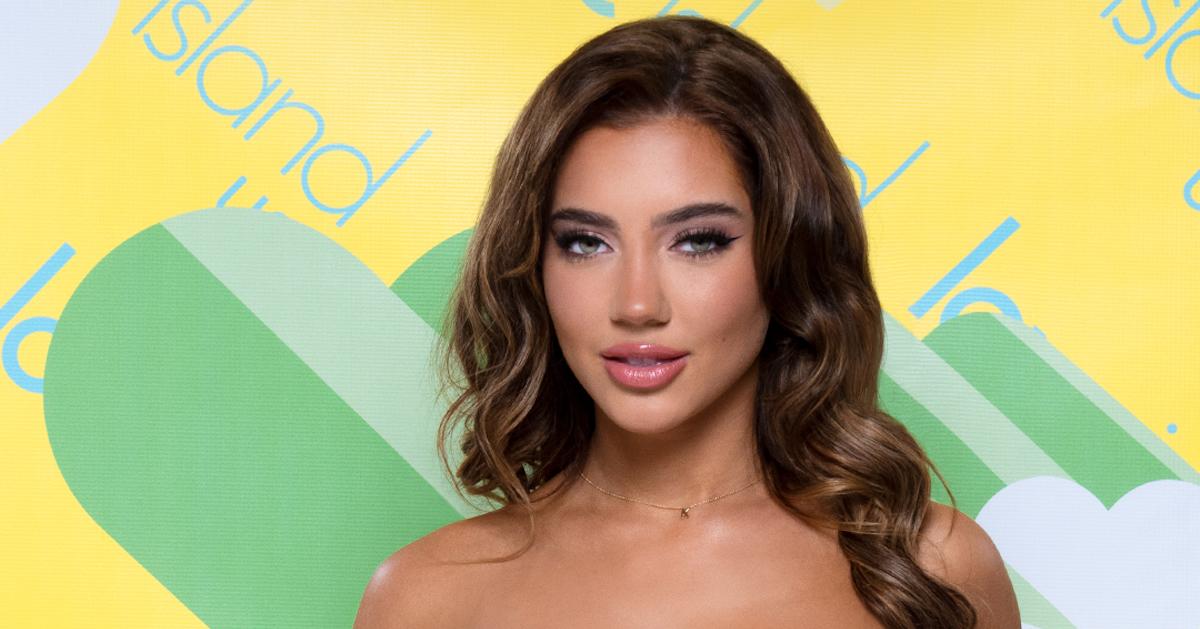 Spoiler Alert: This article contains spoilers for Season 4 of Love Island USA.
As the stars (aka islanders) on Season 4 of Love Island USA try to find love in a luxury Santa Barbara villa, they sometimes must make difficult decisions about who to save and who to dump following public votes.
The Aug. 2 episode of the Peacock series wrapped up with the first public vote of the season, which placed four islanders in the bottom and, therefore, at risk of elimination. The remaining "safe" islanders had to dump two of them from the villa on the following episode.
Article continues below advertisement
The islanders decided to send Andy Voyen and Bria Bryant home, which meant that there was room in the villa for three new arrivals. Bombshells Jared Hassim, Nadjha Day, and Katherine "Kat" Gibson entered the villa later on in the Aug. 3 episode, and they were each asked to select two islanders to cook either an entree or a dessert for them.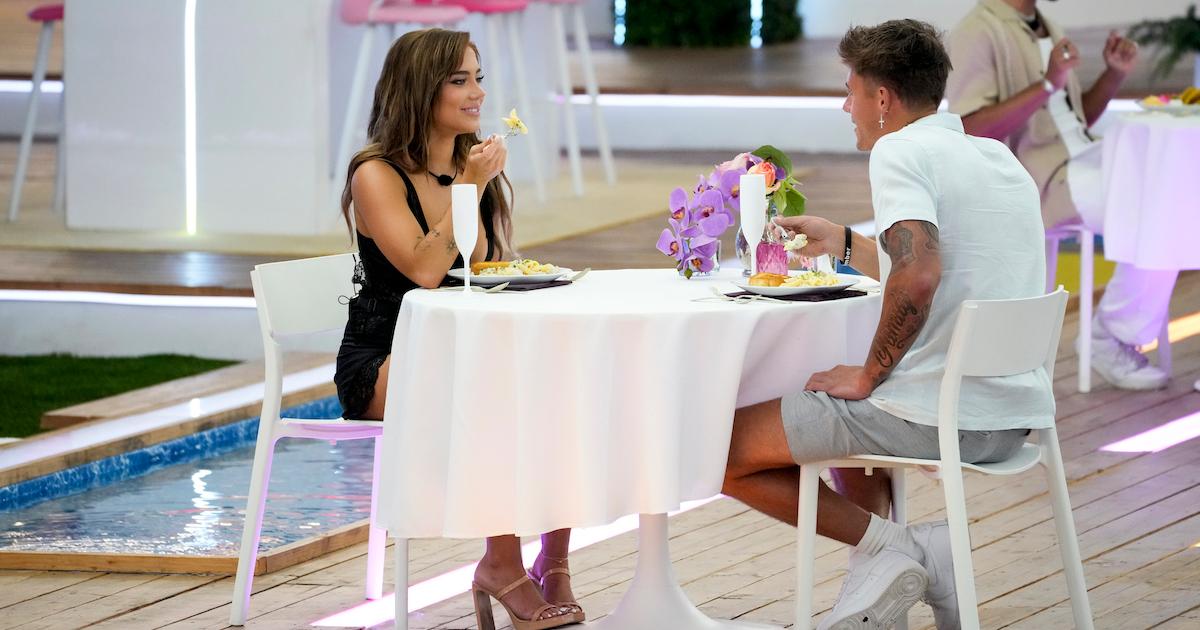 Article continues below advertisement
Kat chose Isaiah Campbell to make her starter, and the two hit it off (much to Sydney Paight's chagrin). In order to try to get to know Kat, the waiter asked her what she did for work.
In a funny exchange, Kat described her job for the South Dakota native, and he initially had no idea what she was talking about. So, what is Kat Gibson's job? Read on to find out more about the Bombshell.
Who is Katherine "Kat" Gibson from 'Love Island USA' Season 4?
Out of the three bombshells who joined the show on the Aug. 3 episode, Kat is the youngest. The 21-year-old hails from Manassas, Va., and she used to be a competitive ice skater.
To kick off her time in the villa, Kat was able to ask two islanders on a date. She picked Isaiah to cook an entree for her, and she chose Chazz Bryant to make a dessert.
Viewers saw how Kat's date with Isaiah went, but they will have to wait to see if she will hit it off with Chazz too.
Article continues below advertisement
What is Kat Gibson's job? The 'Love Island USA' star films Mukbang videos.
The Season 4 star is a content creator who specializes in making Mukbang videos. Mukbang videos are eating shows, and creators often film themselves eating large amounts of calorie-rich foods (noodle videos are often popular).
Kat shares her Mukbang videos on her YouTube channel, Katherine Rose (and she refers to herself as Katie in her video intros). The new islander has more than 532,000 subscribers on her page, which also features vlogs, Get Ready with Me (GRWM) content, and ASMR trigger videos.
Isaiah admitted that had never heard of Mukbang on his first date with Kat, so she described the job to him.
"OK, well you eat healthy, and I eat copious amounts of unhealthy food," she explained. "Like, very large table worths, and then I film it, but it's essentially for people who eat alone, so they feel a comfort of watching the video, and they feel like they're eating with someone."
"That's awesome. That's crazy," Isaiah said. "I've never even heard of that s--t."
Article continues below advertisement
How will Kat's experience in the villa go? You'll have to tune in to find out.
New episodes of Love Island USA drop each week on Peacock at 9 p.m. ET on Tuesday through Sunday.