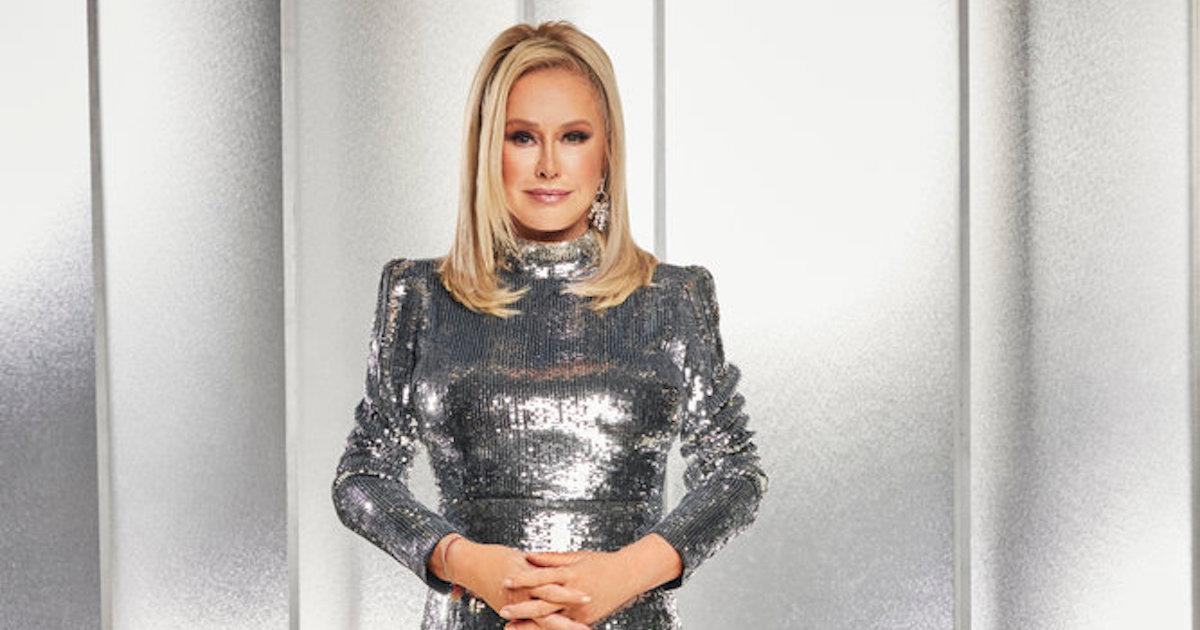 What Happened Between Kathy Hilton and Lisa Rinna in Aspen? The Essential 'RHOBH' Breakdown
Spoiler Alert: This article contains spoilers for the Sept. 21 episode of The Real Housewives of Beverly Hills.
The long-awaited trip to Aspen on The Real Housewives of Beverly Hills Season 12 has officially ended, and, though the ladies are back in the 90210 area code, the fallout from the vacation is far from over.
Long before the season kicked off, speculation about the Aspen trip went rampant online.
Article continues below advertisement
There were rumors that Kathy Hilton, who has been a "friend" of the ladies since Season 11, had a breakdown during the vacation, and that she was subsequently feuding with Lisa Rinna, and with her own sister, Kyle Richards.
Once the ladies touched down in Aspen for a group vacation, fans paid close attention to see what would happen between Kathy and the other ladies.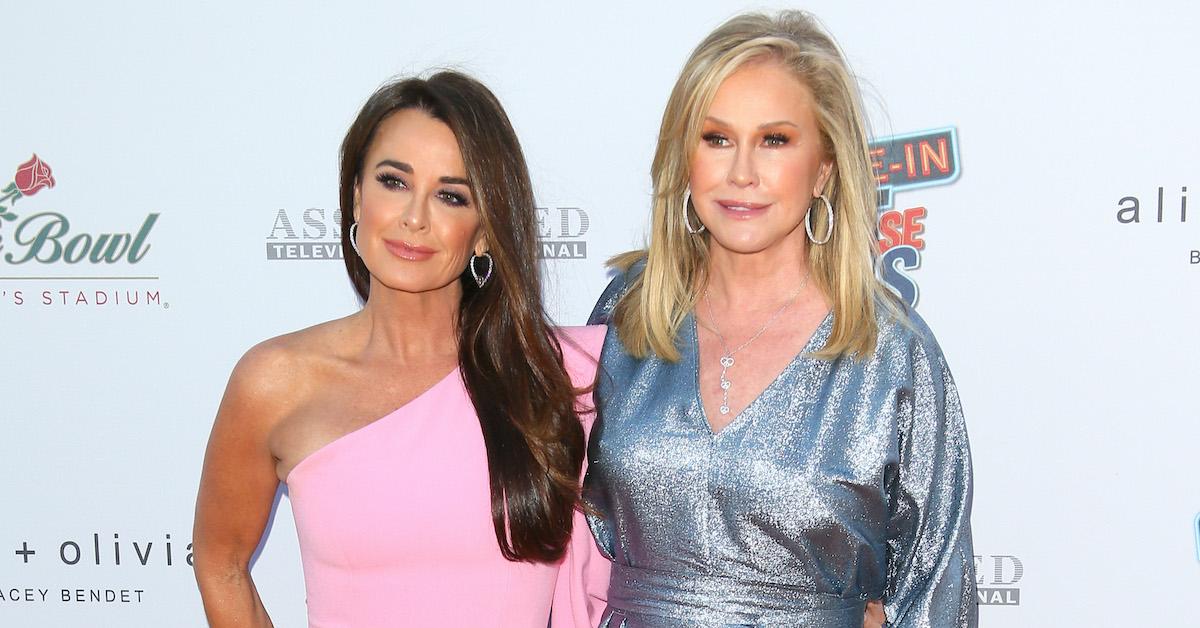 Article continues below advertisement
On the Sept. 21 episode, Lisa described her version of what happened after the castmates went to an Aspen nightclub.
Viewers didn't get to see what exactly happened in the sprinter van or what transpired at Kyle's house afterwards, but Lisa Rinna described the situation at length throughout the episode. It is important to note that Kathy did not really elaborate on her side of the story on the episode, and that Lisa's version of events wasn't corroborated with any footage from the night.
What is Lisa Rinna and Kathy Hilton's fight about on 'RHOBH'? Erika Jayne said Kathy had a "breakdown."
On the Sept. 14 episode, Kathy left Kyle's event at the Kemo Sabe store early because Lisa Rinna kept ordering tequila drinks that were not made with Casa Del Sol (which is a company Kathy has ownership in).
Though Kathy rejoined the group for dinner and then for a night out at a club, Sutton Stracke said that the "friend of" got upset when she wanted to do a conga line, and the other ladies were uninterested.
Afterwards, Sutton said, Kathy said that she wanted to go back to Kyle's house right away.
Article continues below advertisement
Lisa referred to Kathy's reaction as a "meltdown."
"We were at the club, and Kathy was having an absolute meltdown. I've never seen anything like this in my life," Lisa said in a confessional.
Kyle said that Kathy wanted her to leave as well.
"Kathy was saying that she was pissed off, and that I had to leave the club right now. I was very confused, because I didn't even know what happened, so I said 'No...'" Kyle recounted.
Lisa ultimately decided to go back to Kyle's house with Kathy. She then shared what she said she saw.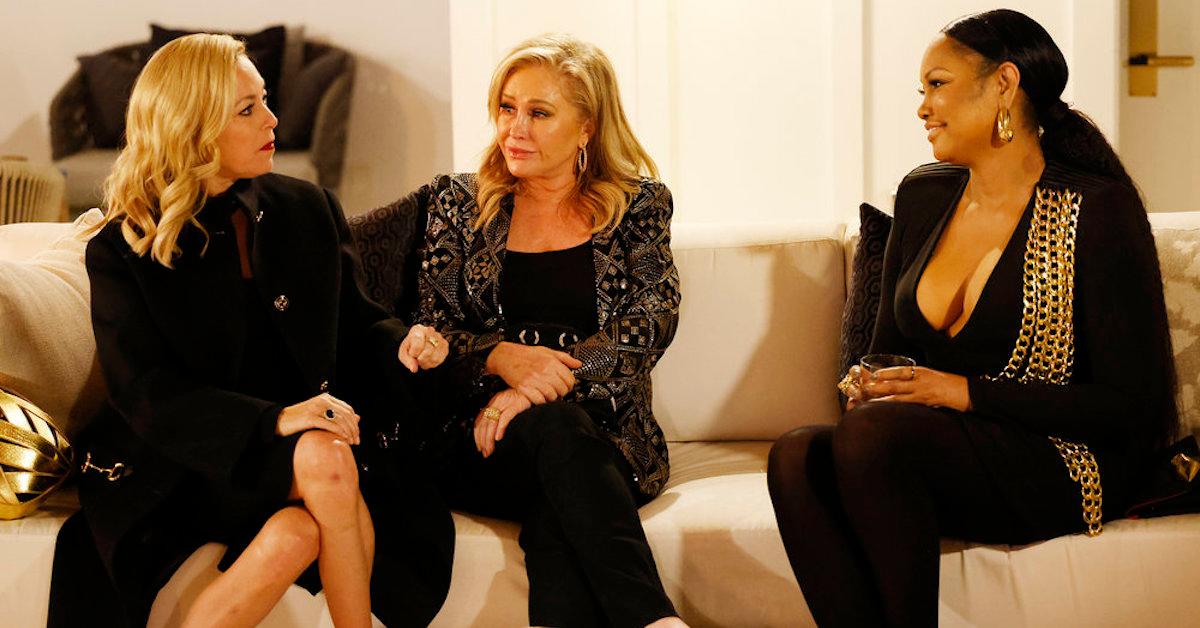 Article continues below advertisement
"We get in the sprinter van, and Kathy starts screaming about everything. She's saying things like 'I'm going to take down NBC, Bravo, I will take down this show, single-handedly. I will f-----g ruin you all,'" Lisa said in her confessional. "What in the holy f-----g hell?"
"We get back to Kyle's house, and it's just the two of us, and it gets worse," Lisa continued. "She takes her glasses off, she throws them on the ground, she's jumping up and down, breaking her glasses. She's pounding the walls, and she's screaming, she made Kyle. Kathy is responsible for Kyle, and she said, 'I will destroy Kyle and her whole family if it's the last thing I ever do.'"
Article continues below advertisement
The day after the ladies went to the nightclub, Kathy decided not to fly home with the rest of the group.
"Kathy's not on the plane with us today because she had a breakdown at the nightclub we were all at, that we all saw," Erika Jayne explained.
Article continues below advertisement
The fallout from the Aspen trip continued during Crystal Kung Minkoff's birthday party.
When Kathy showed up to Crystal Kung Minkoff's 39th birthday party later on in the episode, Lisa Rinna shared that she felt "uncomfortable" that Kathy wasn't acknowledging what happened in Aspen.
"It is excruciatingly difficult to sit and watch Kathy pretend like nothing happened, and it's starting to build in me and I'm super uncomfortable," Lisa said in a confessional. "If these women knew exactly what Kathy had said about them, they wouldn't be real happy about it, I'll tell you that. It's so f----d up on every level. It's f----d up."
Article continues below advertisement
Later on in the evening, the Rinna Wines founder decided to exit the party early. Before she left, she had a conversation with the birthday girl to share why she felt like she needed to go.
"I need to go home. I'm still really upset after what happened in Aspen, and I can't sit here any longer," Lisa told Crystal.
In her confessional, Lisa compared her friend of 30 years to the "devil."
"I am really trying, but I feel like I have seen the devil, and her name is Kathy Hilton," she continued.
Article continues below advertisement
Lisa noted that she had never seen that side to Kathy before.
"This is a polished, loving mother, socialite, a pillar of society, and to hear all these things coming out of her mouth — I can't believe you'd think it, feel it, or say it about your own family," Lisa added.
When Crystal returned to the group, she told the other women that Lisa left early.
In a confessional, Kathy commented on the last night of the Aspen trip for the first time.
"I know Lisa's gone through a lot losing her mom, and if she has to leave early, that's her business," Kathy said. "I don't feel that she left because of what I shared with her in Aspen. She was a sweetheart, she listened, and I by no means got any indication she was upset. But, if I was the toe that broke the camel's back, I apologize. I don't want to upset anybody."
After Lisa exited, Erika discussed what she heard about the sprinter van incident with Diana Jenkins, and with Dorit Kemsely. As the teaser for the Sept. 28 episode confirmed, the discussion surrounding what happened in Aspen is far from over.
New episodes of The Real Housewives of Beverly Hills air on Wednesdays at 8 p.m. ET on Bravo. You can also stream new episodes on Thursdays on Peacock.