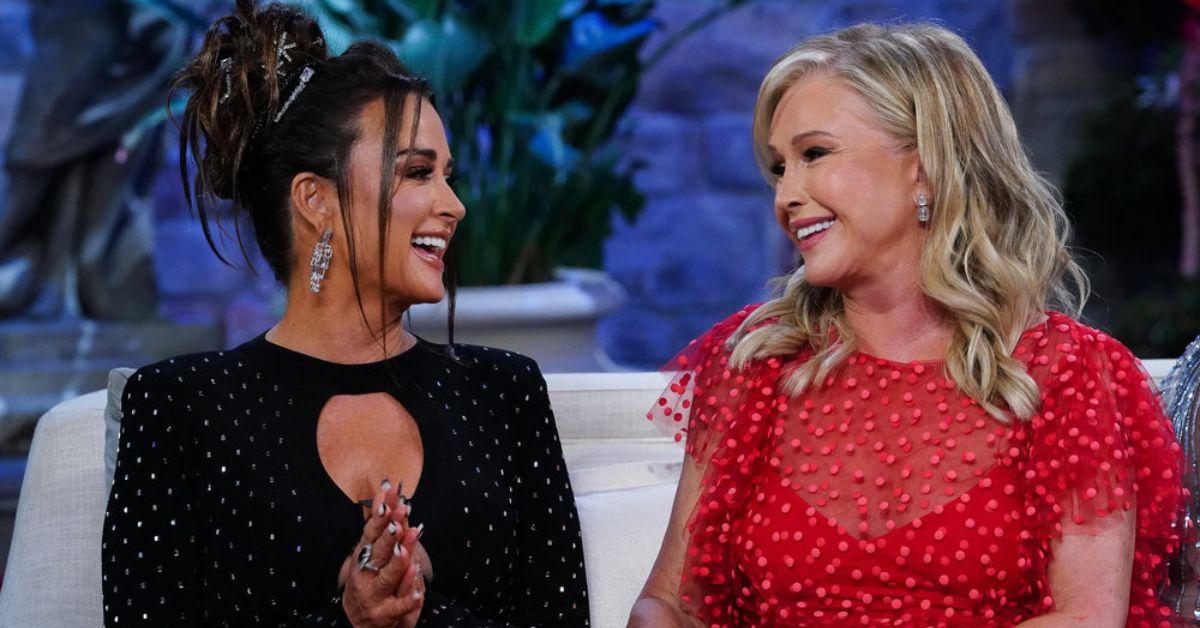 Kathy Hilton's Tequila Brand Led to a New Feud With Sister Kyle Richards
The feud between sisters Kathy Hilton and Kyle Richards escalated when Kathy mentioned tequila brand Casa Del Sol on 'The Real Housewives of Beverly Hills.'
Many Real Housewives stars have used their fame to create businesses outside of reality TV, particularly in the beverage world. Given this, viewers shouldn't be surprised that Kathy Hilton has found a way to make a few extra coins off of liquor.
Like any savvy businesswoman would, Kathy used her role on The Real Housewives of Beverly Hills to promote her latest investment pursuits. However, some fans, as well as Kathy's castmates, have expressed their issues with her seemingly prioritizing a celebrity tequila line over being present on the show.
What went down and how did it lead to a feud with Kathy's sister Kyle Richards?
Article continues below advertisement
Kyle Richards interrupted Kathy Hilton's tequila plug in 'RHOBH' Season 12.
When Kathy signed on for Season 12 of RHOBH, many fans were excited to see her return alongside Kyle. While the sisters feuded for years before Kathy's Housewives debut, Kyle said their relationship improved once they began shooting the show.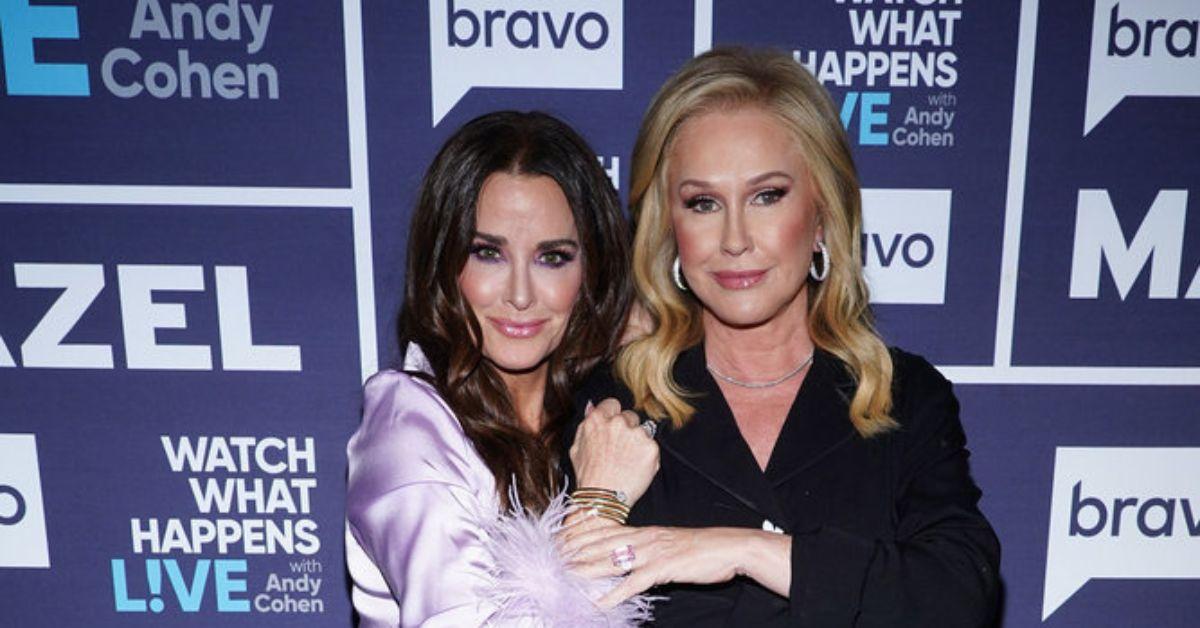 Article continues below advertisement
"Doing this with her and having her be a part of this has been really fun and brought us even closer because we talk more often ... We're cracking up about the memes of us in bed together," Kyle shared on a Season 11 episode of the RHOBH After Show. "Who would ever think reality television would actually be good for your relationship?"
Unfortunately, the laughs stopped when Kathy returned for Season 12. While Kathy agreed to film with Kyle and the other ladies, fans felt she wasn't committed to the series. Kathy's seemingly blasé attitude became a hot topic during the cast's trip to Aspen, Colorado.
Article continues below advertisement
During Season 12, Episode 17, "The Girl With the Diamond Earrings," Kathy slept through most of the vacation. She was seemingly only engaged with the cast when she wanted to promote a brand of tequila that she, her daughter Nicki Hilton, and Nicki's husband, James Rothschild, invested in called Casa Del Sol. However, when Kathy attempted to introduce the tequila to the group, Kyle interrupted with an obnoxious buzzing sound.
Article continues below advertisement
Some fans were offended by Kyle's gesture and sounded off about it online. Kathy's daughter, Paris, even chimed in on Twitter and shamed her aunt in front of her followers.
"So unkind," The Simple Life star tweeted.
Article continues below advertisement
Teddi Mellencamp also insulted Kathy Hilton's Casa Del Sol plug on 'RHOBH.'
Ever since Kyle interrupted Kathy's gleeful encouragement for her castmates to "bottoms up," many fans have wondered why she was so excited about the tequila to begin with.
Kathy and Nicky's investment is a woman-owned brand created by actress Eva Longoria. In September 2021, Eva launched Casa Del Sol with Mariana Padilla, whose family's roots go deep into the tequila industry, and Alejandra Pelayo, who is the protégé and goddaughter of Patron creator Francisco Alcaraz.
While Kathy wanted to support her friend's business, other RHOBH viewers felt her timing was off. Former cast member and Kyle's pal Teddi Mellencamp slammed Kathy for mentioning the tequila on the show, but not participating in activities during the Aspen trip.
Article continues below advertisement
"Then she comes up, and she wants her two seconds of a shtick and then to plug her tequila," Teddi told Tamra Judge on their Two T's and a Pod podcast, adding that the cast was "stoned" and "laughing" at Kathy after some of them took weed edibles.
Later, during custom hat-fitting which Kyle arranged at a store called Kemo Sabe, Kathy was pleased to see that her tequila was being served at the bar. But she quickly got angry when Lisa Rinna asked to taste "her friend Kendall Jenner's tequila" instead, which was also on hand. When Kyle didn't insist on the women drinking Casa Del Sol, it led to an explosive fight between her and her sister.
Kathy told E! News that she called Kyle several obscenities and admitted before the Colorado trip aired that they weren't getting along when they returned home.
"I said some things that I should not have said," Kathy shared with the outlet in July 2022. "It was how I was feeling."
Watch new episodes of The Real Housewives of Beverly Hills on Wednesdays at 8 p.m. ET on Bravo.