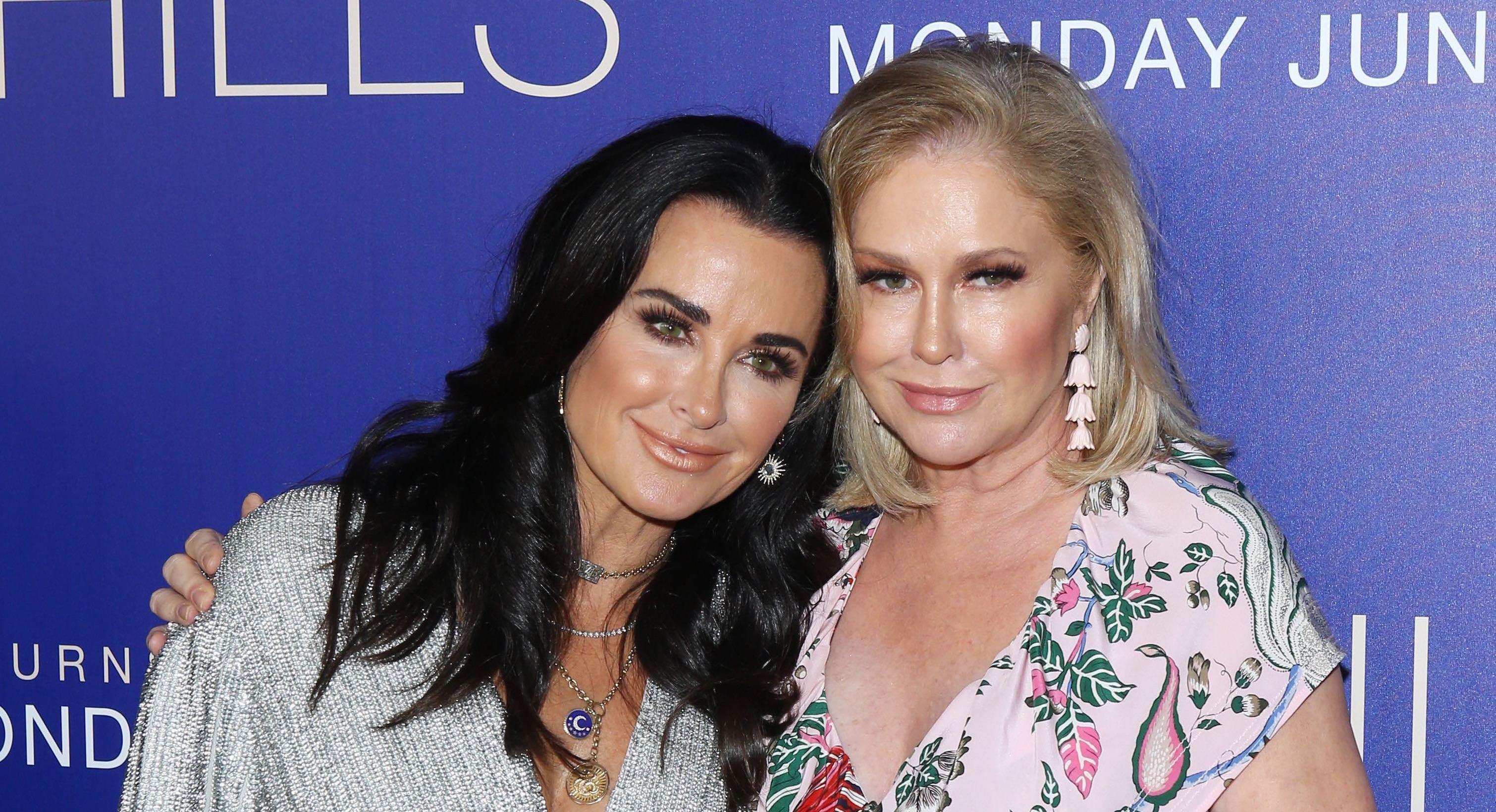 Lisa Rinna Shared What Kathy Hilton Allegedly Said About Her Sister, Kyle Richards, in Aspen
Out of all of the typical jaw-dropping moments on The Real Housewives of Beverly Hills, the feud between half-sisters Kyle Richards and Kathy Hilton has taken center stage on Season 12 of the hit Bravo series. The tension has been building between the family members for some time now, as they've gone years without speaking during Kyle's decade-plus tenure on the reality series.
Article continues below advertisement
Though teaser trailers have hinted at the drama between Kathy and Kyle, viewers got some clarity about what may have gone down during the infamous Aspen trip on the Sept. 28 episode.
As fans will remember, longtime star Lisa Rinna said that Kathy had a "meltdown" when the two took a sprinter van to Kyle's Aspen house following a night out at a club.
Though Lisa shared some details on the Sept. 21 episode, she elaborated on the nature of the alleged comments on the following episode.
So what did Lisa say that Kathy said about Kyle after the nightclub?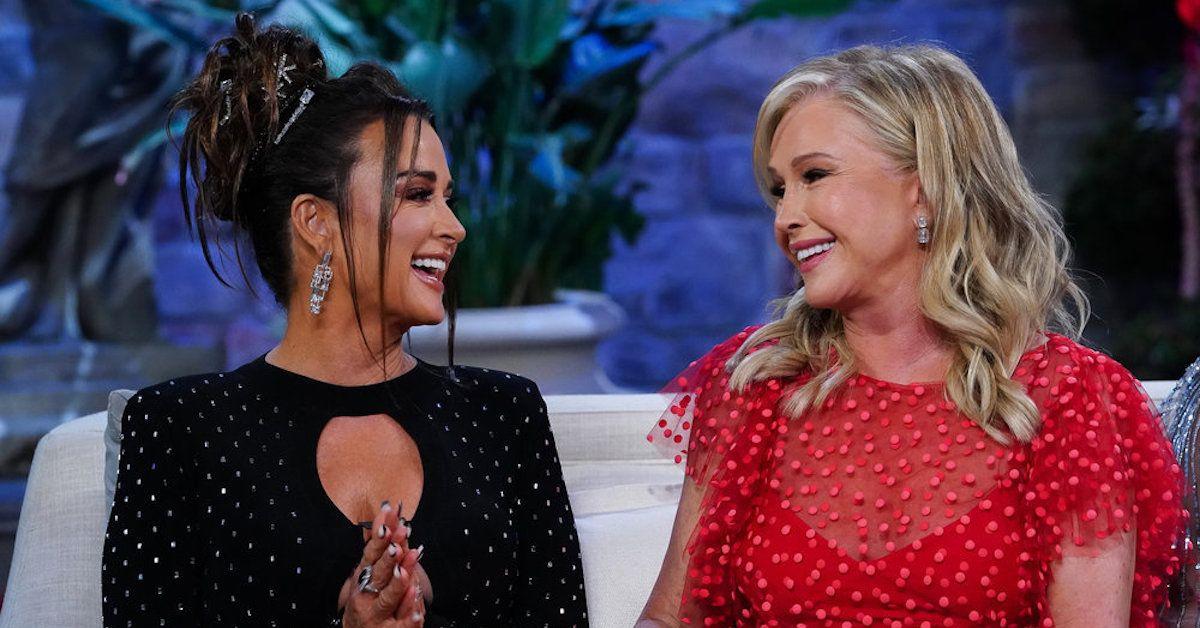 Article continues below advertisement
What did Kathy Hilton say about Kyle Richards on 'RHOBH' Season 12?
As Season 12 went on, fans saw on numerous occasions why Kathy and Kyle's relationship experienced strains. Now, as revealed through Kyle's friends trip to Aspen, Lisa blew the lid wide off on Kathy's supposed meltdown, saying, "The world thinks she is somebody that she's not."
This all seems to stem from what is being referred to as "tequila-gate." Essentially, while on their Aspen trip, Kyle wanted to take the group to a store called Kemo Sabe to get measured for custom hats. On top of that, she even rented out a space for the ladies to get drinks while they hung out there.
Article continues below advertisement
Kathy, who invested in the tequila brand Casa Del Sol with her daughters, Paris and Nicky, was ecstatic to see it being served at the event. However, her mood changed when Lisa interjected.
Upon seeing Kendall Jenner's 818 Tequila available as well, Lisa said loudly, "I just want to try it 'cause it's my friend Kendall Jenner's tequila. I just haven't tried it."
Article continues below advertisement
When Kathy approached Lisa, she defended herself by saying, "You know I love yours." She later noted in a confessional, "Of course, they have Kathy's tequila and I have a sneaking suspicion that Kathy put it there herself. Kathy made sure that tequila was there and you know, good for her," she said, adding, "I just wanted to taste the one I hadn't tasted yet. Tasted it, moving on."
At Kemo Sabe, Kathy was visibly angered by Lisa's comment about 818 Tequila, "I cannot f---ing believe what she just said," she muttered under her breath.
As she departed the event, Kathy could be heard further muttering, "too f---ing disgusting" and "I am f---ing pissed off!"
Article continues below advertisement
Later on that evening, after the cast went out to dinner together, the ladies decided to head to a nightclub. Viewers didn't get to directly see footage from that night out, but the ladies later recounted what they said they saw.
Sutton Stracke noted that Kathy got upset after the ladies didn't want to participate in a conga line, and the ladies later said that Season 12 friend was also displeased when the DJ refused to put on the Michael Jackson song, "Billie Jean."
Lisa decided to go to Kyle's home with Kathy in a sprinter van.
Article continues below advertisement
Lisa sent a series of seemingly panicked texts to Erika Jayne as the two were in the van. She stated, "I got into a sprinter with Kathy and she had an absolutely meltdown. I've never heard or seen anything like it in my life."
She added that the star exhibited "[a]nger, screaming, throwing things, crying. I'm locked in my room." Her last message said: "The hatred that just came out of her towards her sister ... I'm speechless."
While the texts were shown on-screen, Lisa's confessional voice played over with her saying, "I know the idea of Kathy Hilton ... This socialite is kind, is loving, is a pillar of society. The world thinks she's somebody that she's not."
On the Sept. 21 episode, Lisa said that Kathy's "meltdown" included her making comments that she would take down Kyle and her family. Lisa also alleged that Kathy said negative things about the rest of the RHOBH cast members, except for Garcelle Beauvais and herself.
Article continues below advertisement
"We get back to Kyle's house, and it's just the two of us, and it gets worse. She takes her glasses off, she throws them on the ground, she's jumping up and down, breaking her glasses," Lisa said. "She's pounding the walls, and she's screaming, she made Kyle. Kathy is responsible for Kyle, and she said, 'I will destroy Kyle and her whole family if it's the last thing I ever do.'"
Article continues below advertisement
Kyle and Kathy made amends after the latter star's Aspen "meltdown."
After Lisa told Kyle the gist of what she said happened in the sprinter van, the RHOBH O.G. sat down with her older sister to discuss the matter on the Sept. 28 episode.
Kathy began their discussion by apologizing to Kyle.
"I'm here to apologize to you, because I started ranting and venting my feelings, and I didn't think that they would get back to you," Kathy said, before telling her younger sister that she felt "insecure" during the trip because Kyle made comments about her clothing throughout.
"You know, that night, you were in a mood," Kyle responded. "You were seeing red. You were screaming at me in front of everybody. It's not the first time you've done it, it's just the first time you've done it with other people watching, and it really hurt me, and embarrassed me."
Article continues below advertisement
Kathy apologized again, and she said that she was the most sorry for the things that she said at Kyle's house (though she did not get into specifics about what she said).
The two family members continued to hash out their issues for several minutes, before Kyle shared that Lisa was going to be visiting her house later that day.
Kathy decided to stay to talk to Kyle and to Lisa, but the three were unable to get on the same page.
To keep up with all things RHOBH, tune in to new episodes Wednesdays at 8 p.m. EST on Bravo! You can also stream the series on Peacock.