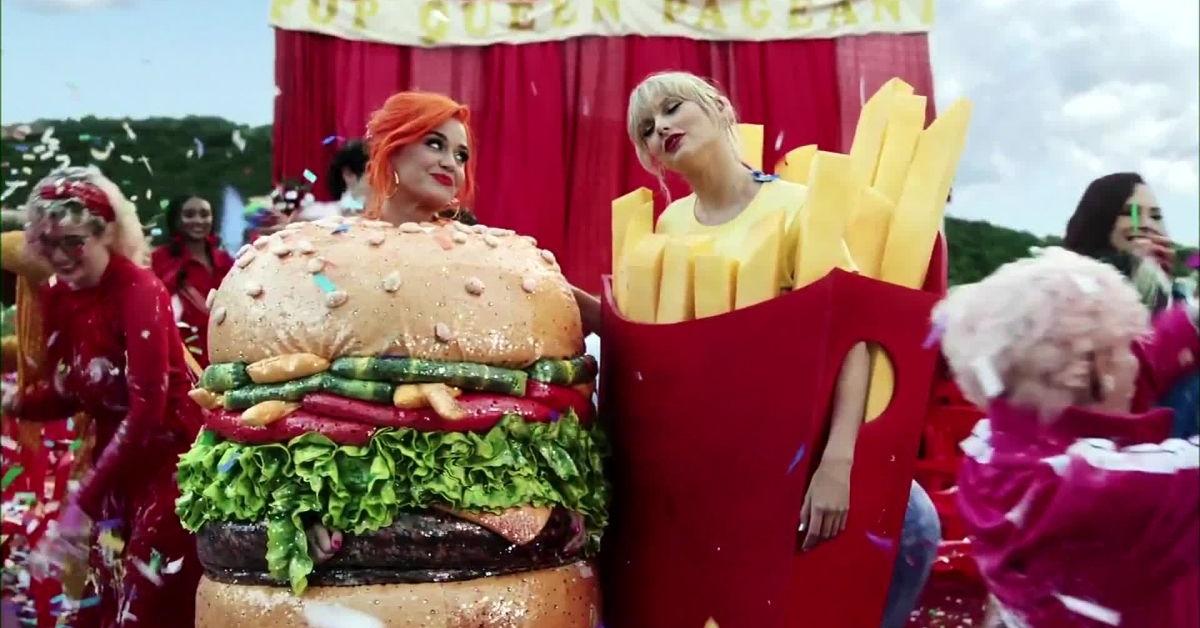 Katy Perry and Taylor Swift Put Their "Beef" Aside in "You Need to Calm Down" Music Video
We are not calm. Taylor Swift finally dropped her latest music video for her new single "You Need to Calm Down," and it was every bit as sparkly and multicolored as we could've hoped.
The video premiered on Jun 17 on Good Morning America, and it featured a number of Tay's famous friends, such as Queer Eye's Fab 5 (Karamo Brown, Antoni Porowski, Jonathan Van Ness, Bobby Berk, and Tan France), Laverne Cox, Billy Porter, Ellen DeGeneres, Ryan Reynolds, Todrick Hall, Ciara, RuPaul, Jesse Tyler Ferguson, Justin Mikita, Billy Porter, Adam Lambert, Chester Lockhart, Hayley Kiyoko, Adam Rippon, and Hannah Hart.
Article continues below advertisement
While our eyes stayed focused on all of the Queens who made an appearance in the LGBTQ Pride-inspired single, one celeb we were not expecting to ever appear alongside Taylor in one of her music videos is Katy Perry.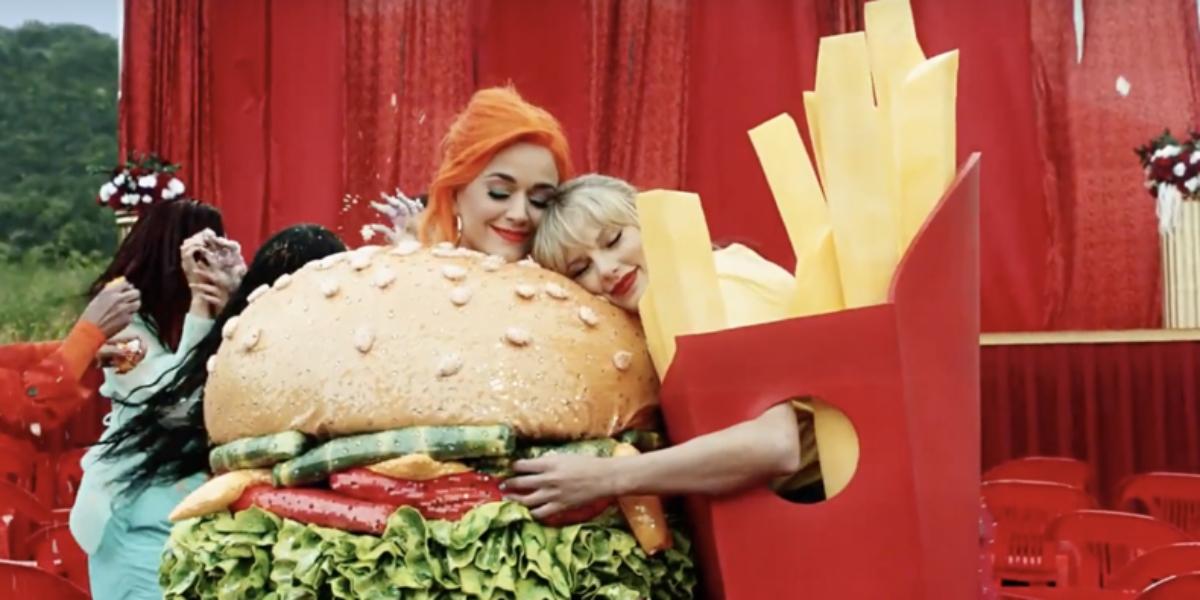 Article continues below advertisement
No, we're not joking. Katy Perry made an appearance in Taylor Swift's music video
Is all of the "bad blood" finally behind them? Former frenemies Katy, 34, and Taylor, 29, shocked fans when they hugged out their differences in the pop star's new video. Appearing at the end of group shot, Katy donned her infamous burger costume (the one she wore at this year's Met Gala) while the cat enthusiast wore a french fry outfit.
The two took center stage in the video when they hugged and made a "happy meal." The "Swish Swish" singer posted the pivotal moment from the video of the pop stars repairing their friendship, which she captioned, "This meal is BEEF-free #MeatFreeMonday." Finally!
Article continues below advertisement
Katy initially teased she was collaborating with Taylor when she shared an Instagram pic of a plate of chocolate chip cookies with the words "peace at last" written above. She also tagged Taylor in the post and captioned the delicious treat, "Feels good." Yes, it sure does.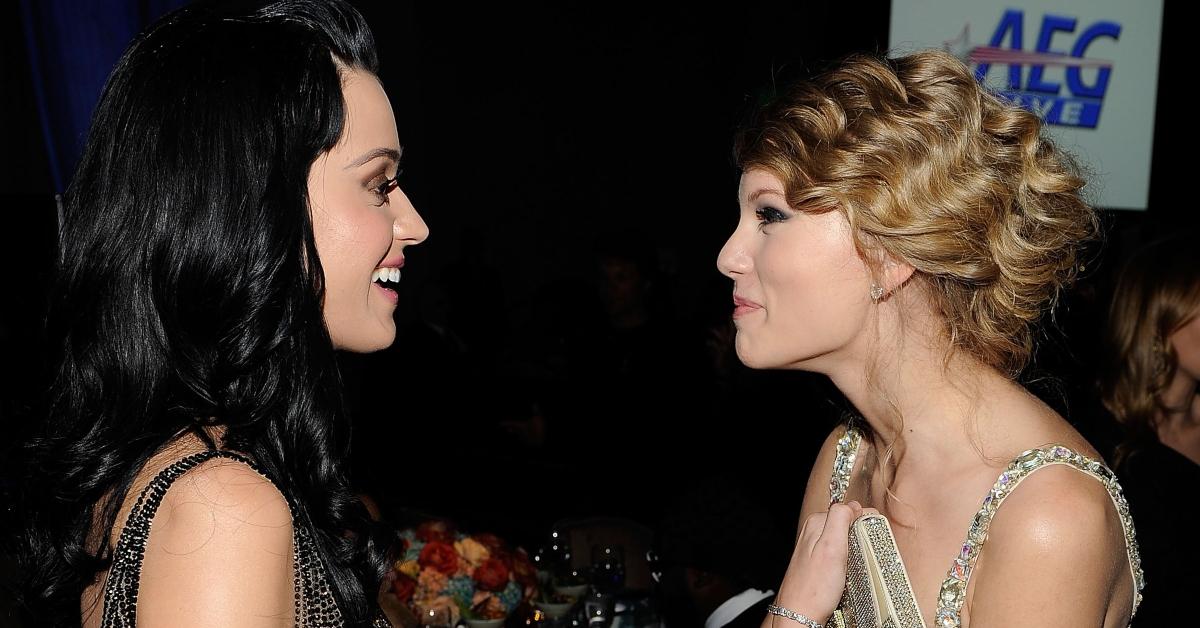 Article continues below advertisement
Wait, what happened between Taylor Swift and Katy Perry? 
Are you even a pop culture fan if you don't know about the whole Taylor vs. Katy feud? Before all of the drama, in 2008 you could easily find snaps of the two female stars at parties living their best life. They both had extremely successful careers and were seemingly BFFs as they constantly gave one another compliments on social media.
During Swift's Fearless tour in 2010, Katy even joined the singer onstage to perform her hit "Hot N Cold." Everything seemed fine between the two, until Katy (who was now divorced from husband Russell Brand) started dating John Mayer in 2012. Known for her list of famous ex-boyfriends, Taylor reportedly dated John two years prior.
Article continues below advertisement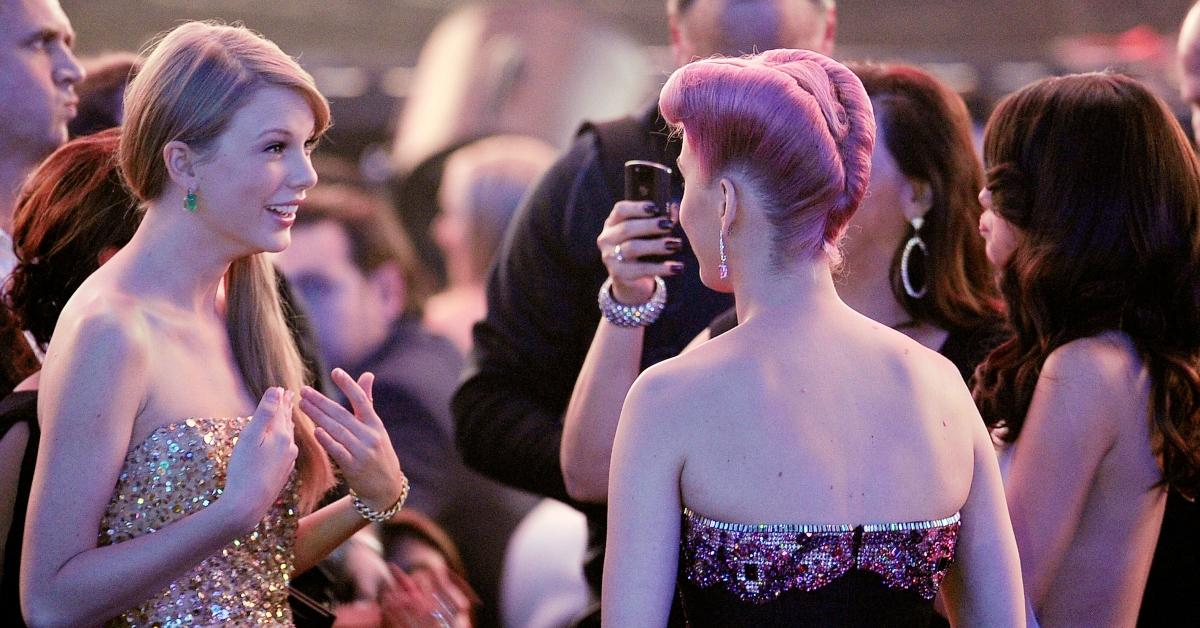 Their friendship did not seem too strained as they were photographed at award shows together, until Taylor's 2014 Rolling Stone interview. When asked about the meaning behind her song "Bad Blood," she told the reporter, "For years, I was never sure if we were friends or not. She would come up to me at awards shows and say something and walk away, and I would think, 'Are we friends, or did she just give me the harshest insult of my life?'"
Article continues below advertisement
Though she did not name which ex-friend she was referring to in the song, she told the outlet that this fellow artist did something "so horrible" to her the previous year.
"She basically tried to sabotage an entire arena tour. She tried to hire a bunch of people out from under me," Taylor explained. "And I'm surprisingly non-confrontational – you would not believe how much I hate conflict. So now I have to avoid her. It's awkward, and I don't like it."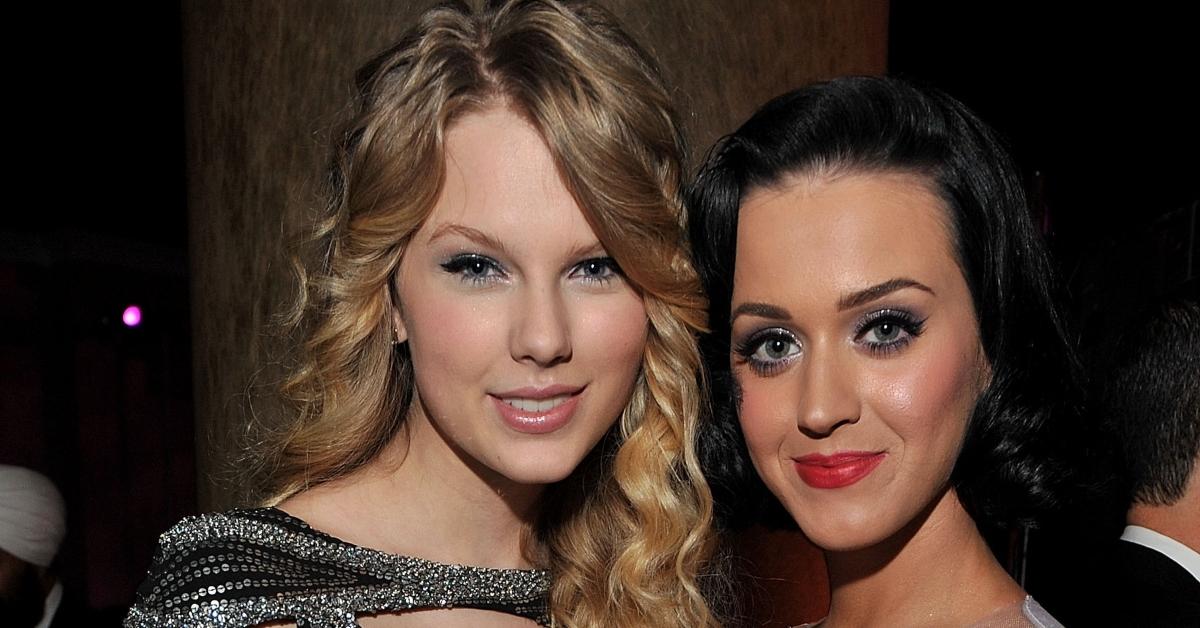 Article continues below advertisement
While many (including us) tried to guess who the pop star could be talking about, Katy tweeted, "Watch out for the Regina George in sheep's clothing." For the next few years, the two pop star's would low-key shade one another with comments or tweets.
In 2016, one fan asked if the "I Kissed a Girl" star would ever collaborate with the "ME!" singer, which she replied: "If she says sorry, sure!"
Are Taylor and Katy friends today?
The drama-filled saga continued when Katy went on a promotional tour for her album Witness. She opened up about her feud with T-Swift claiming the pop star tried to "assassinate my character."
However, their feud took a turn when Katy revealed on Ariana Huffington's The Thrive Global Podcast in 2017 that she was ready to "let it go." She continued, "I forgive her and I'm sorry for anything I ever did, and I hope the same from her."
Article continues below advertisement
Right before her first Reputation stadium show, Taylor posted that she received a nice gift from an "old friend." She shared a video of herself opening an olive branch, which is a symbol of peace. The gift also included a letter, which read, "I've been doing some reflecting on past miscommunications and hurt feelings between us."
So, after more than a decade of friendship-turned-enemies, these two strong female individuals have finally reunited. And we are here for it.
Watch the frenemies reunite in Taylor's "You Need to Calm Down" video below.