Lifelong Bachelor Kenny Finds Love on 'Queer Eye'
If you've binged Season 4 of 'Queer Eye' on Netflix already, you're probably wondering how Kenny, the bachelor from Kansas City, is doing now. Keep reading to find out.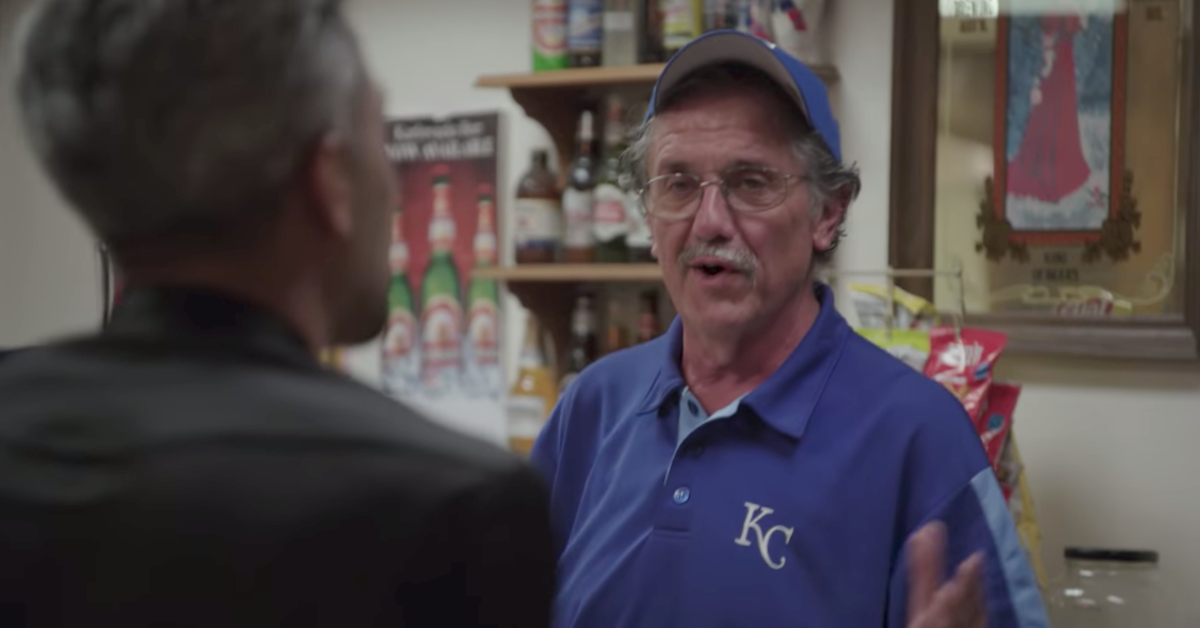 Bowling, anyone? When we first meet 64-year-old Kansas City bachelor Kenny Yarnevich on Queer Eye, he likes to spend his time at the social club slash bowling alley that he runs. Nominated by his sister Kathy and her two daughters, Kenny is trying to step out of his shell.
Article continues below advertisement
"We're nominating Kenny because he always helps everyone, but he never ever asks for help himself," Kathy says. "I love people," says Kenny, who's passionate about helping people out and having a good time on the way.
But where is Kenny now and is the lifelong bachelor still single? Keep reading.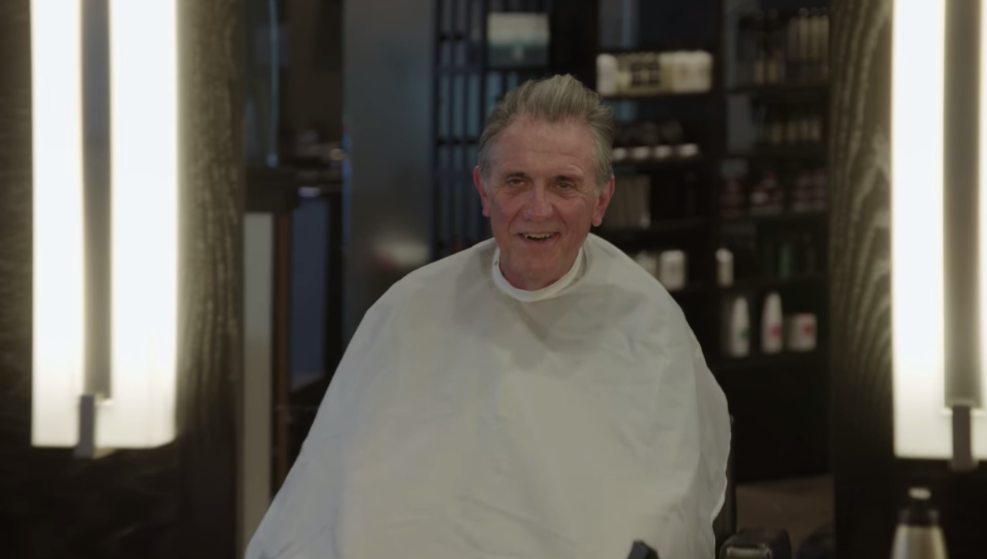 Article continues below advertisement
Where is Kenny from Queer Eye now?
Kenny, who hasn't really dated over the years, is the only member of his family who didn't marry and have kids. Instead, he opted to live with his parents at their house, and even years after each of them passed away, he still lives in that Kansas City property and hasn't changed the home a bit.
In fact, his floors are full of pet dander and his dog's bowls are still out and soiled, despite him having passed away months before. It's clear that Kenny is much more devoted to caring for others than he is at caring for himself.
Article continues below advertisement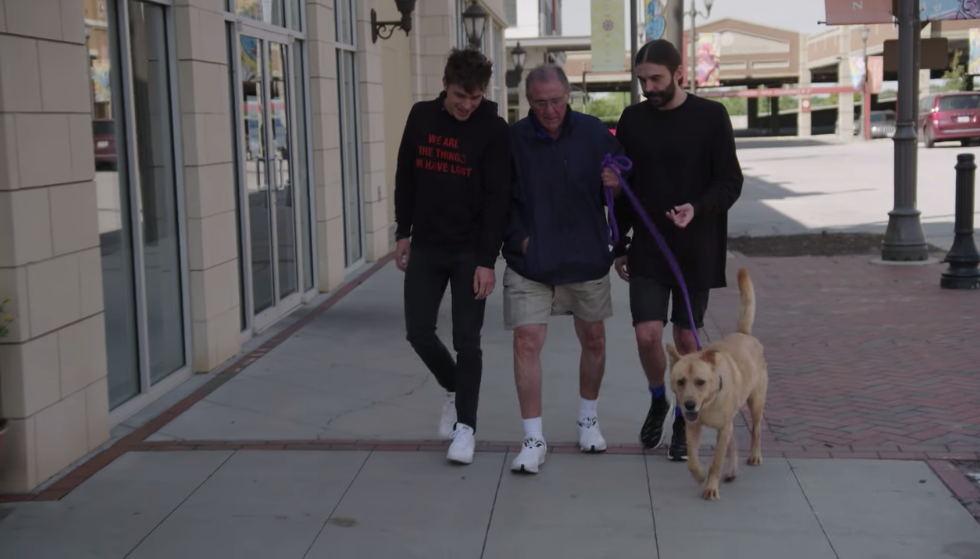 But the Fab Five help change that when they take Kenny to an ASPCA dog rescue where Kenny falls in love with the cutest pup, who he says reminds him of his late dog. He can't even hold back his tears when he and the pup first meet, and immediately decides to take him home.
Article continues below advertisement
Kenny is now "serving sexy Mister Rogers realness."
We couldn't hold back our own tears seeing Kenny's dramatic transformation. After some heavy lifting courtesy of Bobby Berk (design), Jonathan Van Ness (grooming) and Tan France (fashion), Kenny goes from owning solely sports clothes and wearing a mustache that hides half his face to clean-shaven and sartorial.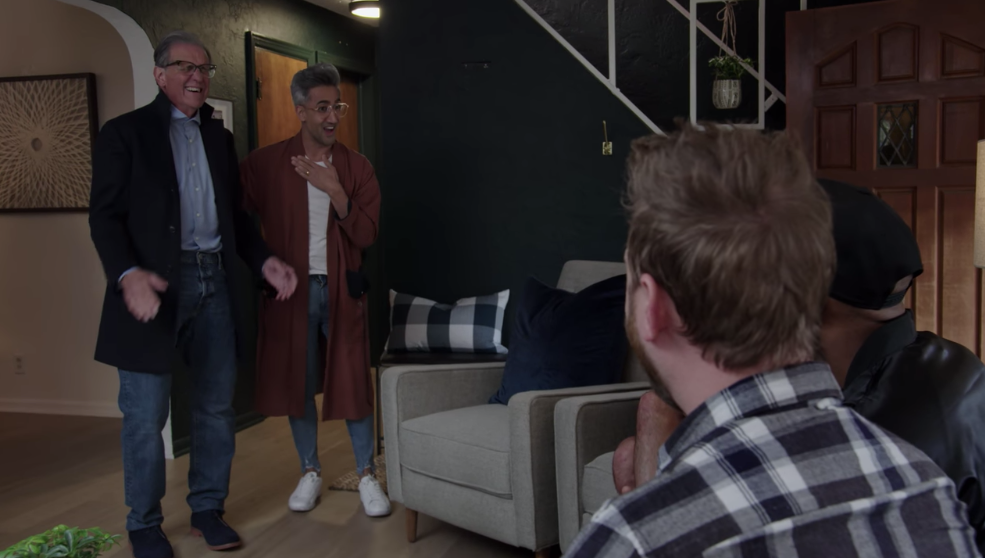 Article continues below advertisement
It's possibly this is the most emotional episode of Queer Eye we've ever seen (and we've seen plenty!). We were especially touched at the end while the Fab Five are looking over his transformation video from their loft. Kenny opens his house for the first time to his family, most of whom have never even set foot in the house.
And we see how the Fab Five (props to Bobby Berk, in particular) transform the house that had not undergone a single change since possibly the '70s into a modern abode full of all the necessities and none of the clutter.
Article continues below advertisement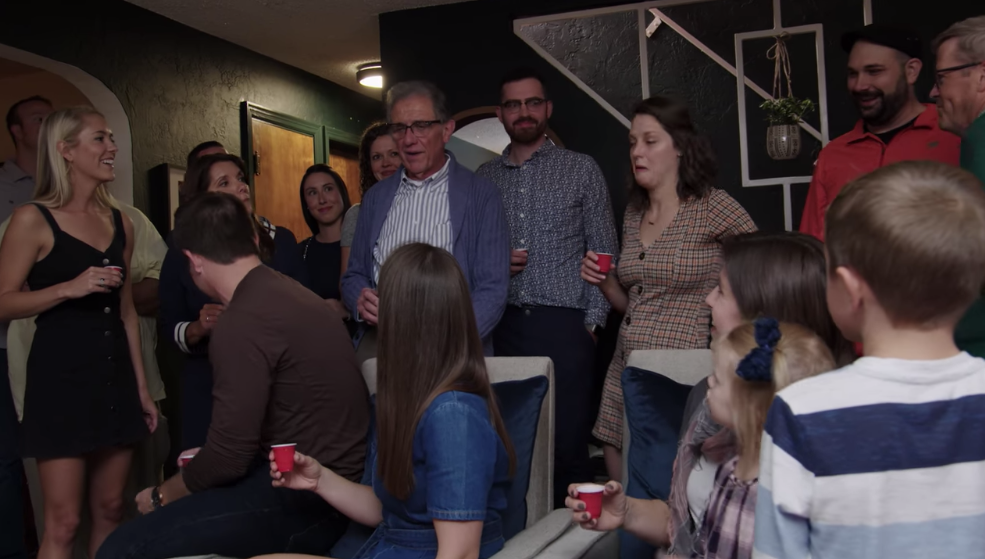 In order to keep the house as pristine as it is, Kenny makes keys for members of his family who he welcomes to use the house whenever they'd like, and to check in on him and make sure he's not slipping up into his old ways.
Watching Kenny go from lonely recluse to hosting a party at his house and cooking Croatian dishes with his family is one of the most moving things we've seen all year.
And don't just take our word for it. Watch Kenny change his life, outlook, and even find his companion in his episode of Queer Eye. Season 4 is streaming on Netflix.