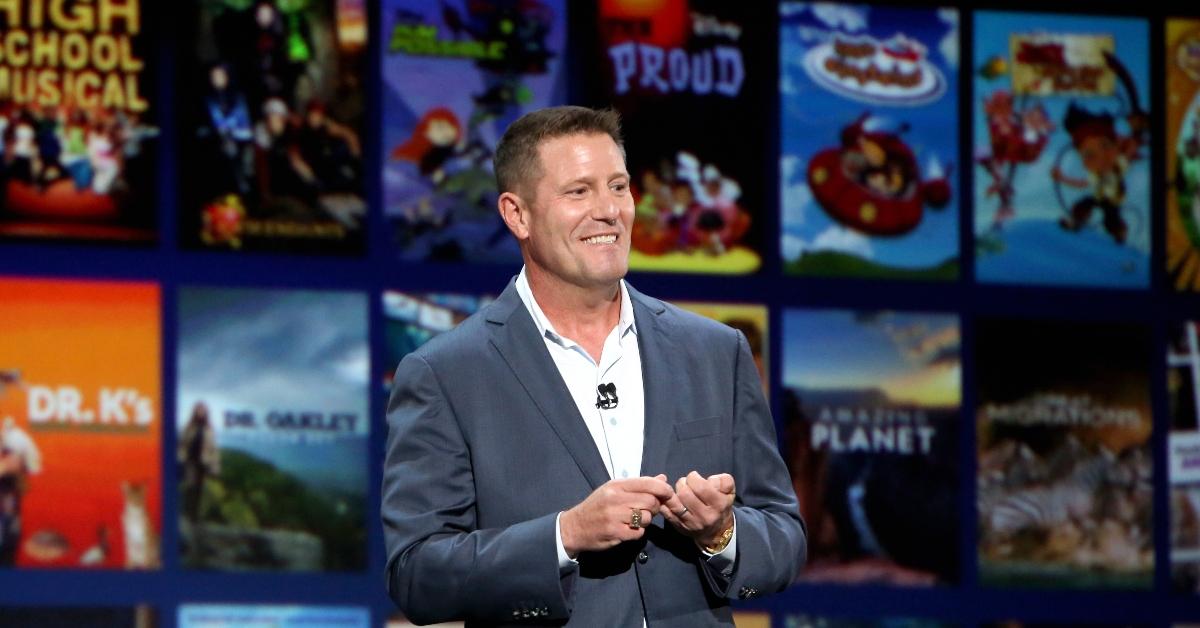 New TikTok CEO Kevin Mayer Used to Work at Disney and Playboy
Kevin Mayer was announced as the new TikTok CEO and COO on Monday, May 18. He earned renown in the industry with his contributions to Disney+, the streaming platform that gained more than 50 million subscribers since its launch in November 2019.
Kevin spent 15 years working for the company, orchestrating the acquisition of Pixar, Lucasfilm, Marvel Studios, and 21st Century Fox. In the past, he also served as the CEO of organizations like Playboy.com. So, how much is Kevin's net worth?
Article continues below advertisement
New TikTok CEO Kevin Mayer has worked for major brands like Disney and Playboy.
With more than 30 years' worth of experience under his belt, Kevin served as the leader of some of the most prestigious companies out there. He joined Clear Channel Communications in 2002, landing the role of the chairman and CEO.
Since then, he also worked as a partner at LEK Consulting — a management consulting company headquartered in London and Boston — and as the CEO of Playboy.com.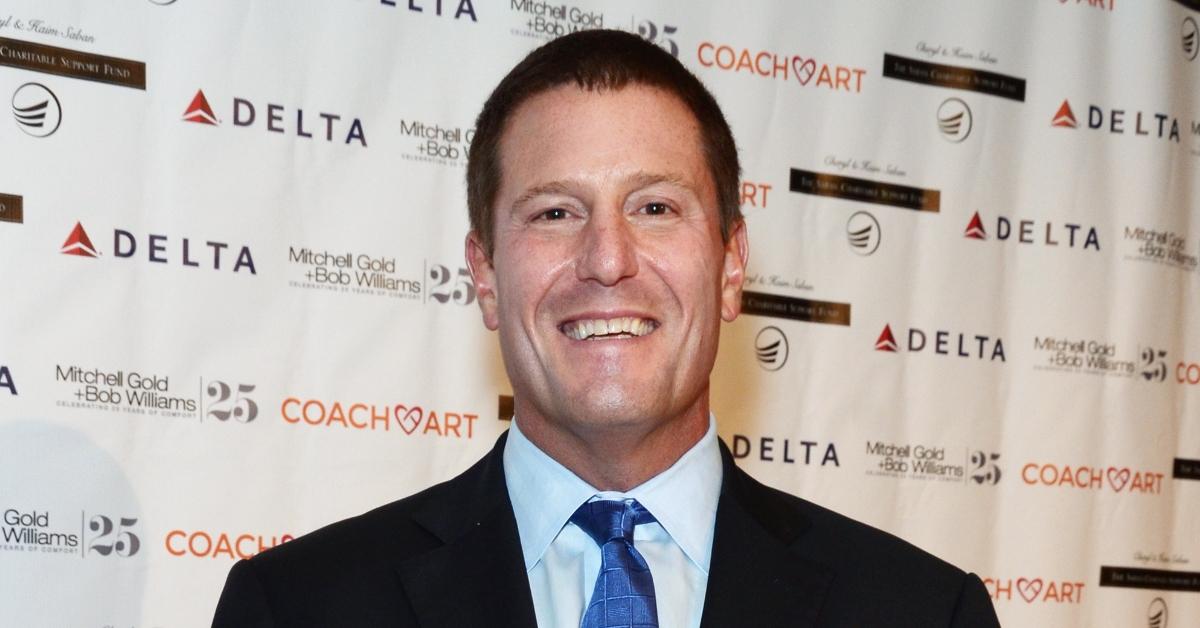 Article continues below advertisement
During his 15-year-long tenure at The Walt Disney Company, Kevin had the chance to demonstrate an unparalleled entrepreneurial spirit and strategic nous in various positions.
Having started as an executive vice president of corporate strategy and business development in June 2005, he rose through the ranks in a relatively short time frame. In 2018, he was appointed as the chairman of direct-to-consumer and international, overseeing the international operations, securing broadcast deals in dozens of countries.
Article continues below advertisement
In 2019, he landed the opportunity to work on Disney+, spearheading the creation of a brand-new technological infrastructure that's able to cater to the needs of millions of subscribers.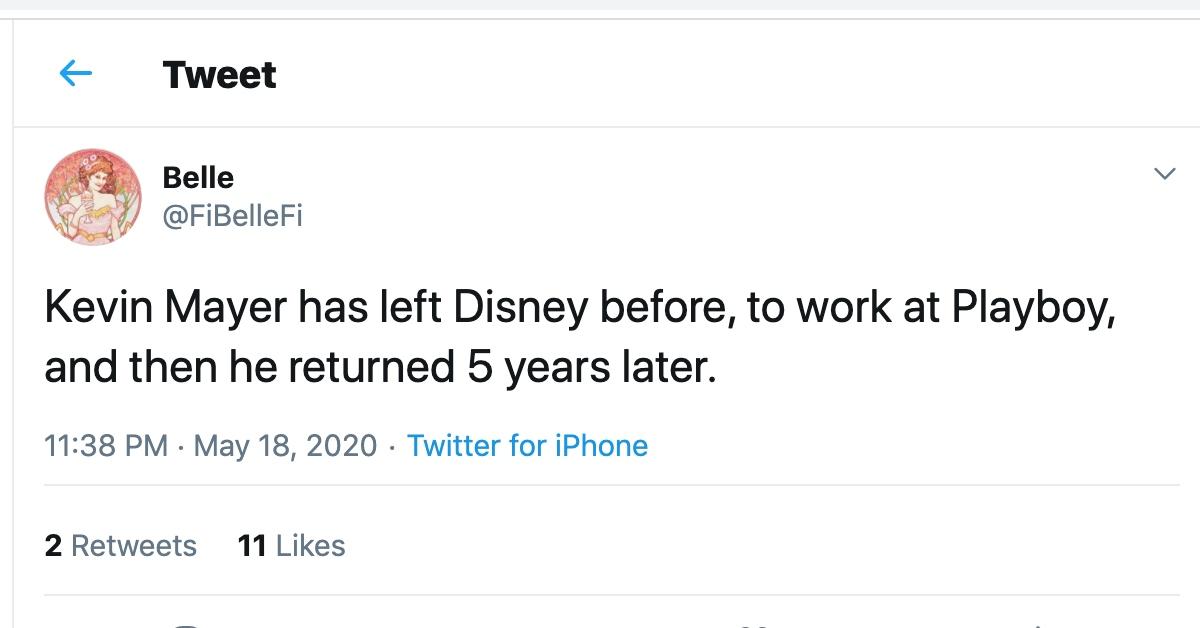 Article continues below advertisement
A strategist deep down at heart, Kevin had the chance to branch out and try his hand at various roles. For a while, he was in charge of allocating significant funds into the development of services ranging from virtual reality and digital media to online video platforms and 3-D printing, the Market Screener reveals.
Reputed for his strict work ethic and unforgiving managerial style, Kevin earned renown as the manager whose new employees would be greeted with a set of directions to the nearby store selling Red Bull and caffeine pills. He sees working overtime as a prerequisite, an article by Market Screener reveals.
"He has a relentless pursuit of excellence which can be stressful and exhausting at times," a former The Walt Disney Company employee named Nick van Dyk told Market Screener.
Article continues below advertisement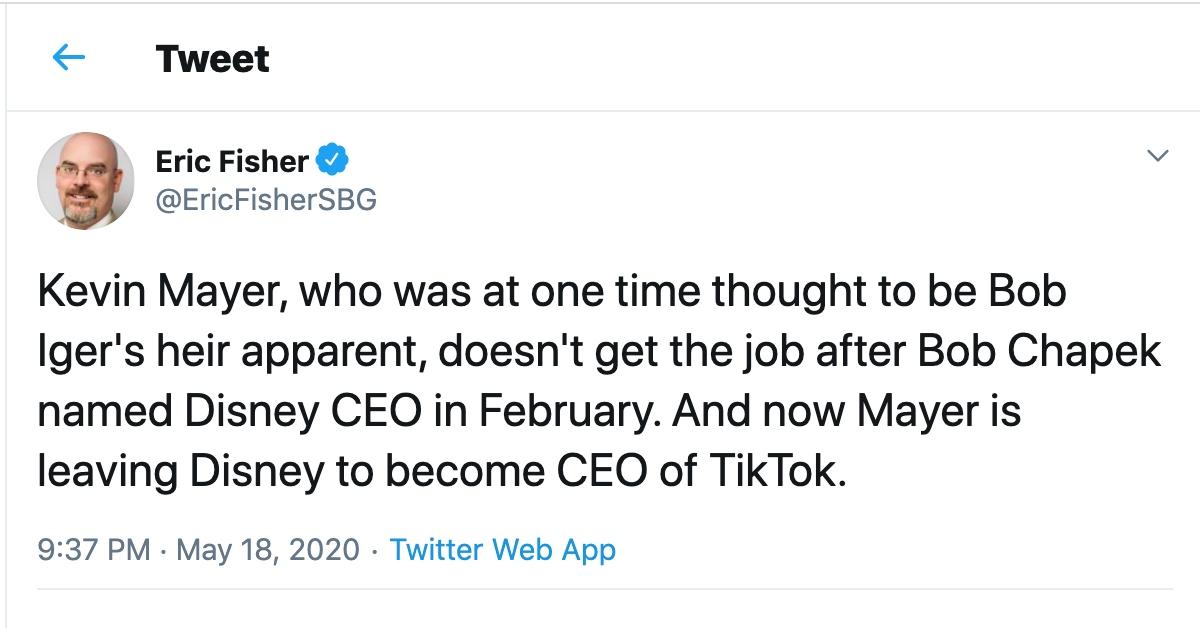 Kevin Mayer has an estimated net worth of $15 million.
According to Wallmine, Kevin owns at least 2,333 units of The Walt Disney Company stock, whose value is estimated to be around $7.7 million. In addition, he also sold stock worth over $6.8 million. According to The Famous Info, his estimated net worth is around $15 million.
As the newly appointed CEO and COO, Kevin will be replacing former TikTok president Alex Zhu. Starting on June 1, he will be responsible for managing the work of departments ranging from corporate development and sales to PR, security, moderation, and legal.
As per The Verge, Kevin will also be given the task of outlining the direction for music, gaming, and emerging business, making sure that the company continues its rapid rise to popularity while also retaining its current user base.