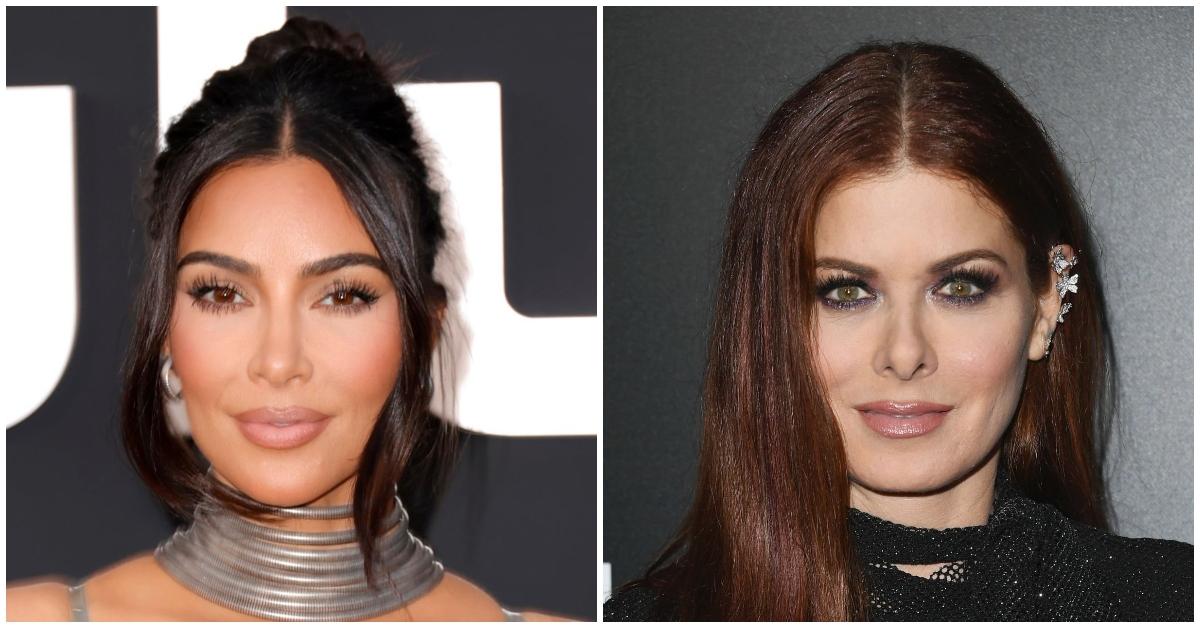 Kim Kardashian Addressed Her and Debra Messing's Feud on 'The Kardashians'
Many Keeping Up With the Kardashians viewers weren't surprised when The Kardashians seemingly followed the same formula as its predecessor. When the Kardashian-Jenner family returned to reality TV for their Hulu show on April 14, 2022, they had plenty of updates for their fans. Kourtney Kardashian and Travis Barker's PDA played out on the small screen, and of course, there was Khloe Kardashian's dynamic with Tristan Thompson pre-Maralee Nichols.
Article continues below advertisement
In the Season 1 opener, Kim Kardashian also discussed her feelings about hosting Saturday Night Live for the first time. The SKIMS founder announced her debut in October 2021, which received loads of comments on social media. However, when actress Debra Messing chimed in, Kim couldn't help but discuss the ordeal on The Kardashians.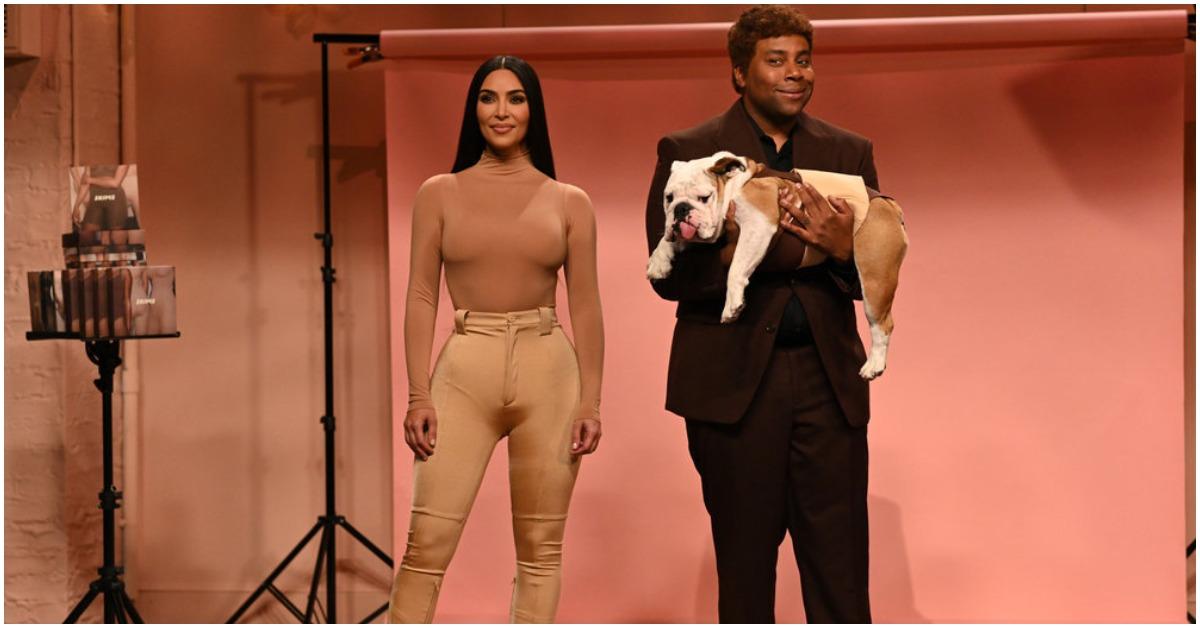 Article continues below advertisement
So, why are Kim Kardashian and Debra Messing feuding?
Kim agreed to host SNL during Season 47, Episode 2. Twitter users were instantly shocked that the law student agreed to the task. Several commenters tweeted they didn't see the hosting gig on their "2021 Bingo card" but would be tuning in to see the reality star in action.
During the chatter, Debra tweeted about the event to her followers. The Women actress explained that she didn't understand why SNL picked Kim to host instead of another comedian or actor.
"Why Kim Kardashian?" Debra asked. "I mean, I know she is a cultural icon, but SNL has hosts, generally, who are performers who are there to promote a film, TV show, or album launch. Am I missing something?"
Article continues below advertisement
Following Debra's tweet, Kim opted not to respond publicly, but she shared her thoughts on the comment while prepping for SNL. During a confessional for The Kardashians, Kim shaded the actress for taking the time to discuss her opportunity.
"A girl from Will & Grace came out and said she has no idea why I would be chosen as a host, but it's like, why do you care?" the KKW Beauty founder said. "I don't comment to tear people down, especially another female. If that's what you think, dude, then cool — tune in."
Article continues below advertisement
Why did Debra Messing even comment about Kim hosting 'SNL'?
Before The Kardashians premiere, Debra explained why she addressed Kim's SNL appearance. In an interview on the Tamron Hall Show, The Wedding Date star declared she did not intend to troll the mother of four.
"She is this phenomenon," Debra said. "She's a cultural icon. I am someone who grew up with SNL. I love comedy. And they have had for decades this sort of formula, and I noticed that they changed the formula."
Article continues below advertisement
She also admitted she hasn't had her "finger on the pulse of pop culture" and overlooked Kim's impact. However, Debra did take Kim's advice to "tune in" to watch her host SNL. Once she saw the KKW Fragrance founder in action, Debra praised Kim's performance.
"I watched her, and I thought she was amazing, and I was rooting for her," she said. "If you know me and you follow me, then you know that I consistently lift up women. I support women, so I hope that people understand that that was never my intention."
According to Deadline, 5.3 million viewers watched Kim host on SNL. The entrepreneur also boosted the sketch comedy show's 18-49 demographic by 13 percent.
New episodes of The Kardashians drop on Thursdays on Hulu.