Kim Kardashian Considered Having Kanye West as the 'SNL' Musical Guest When She Hosted
Who was the musical guest on 'SNL' when Kim Kardashian hosted? She considered having Kanye West perform.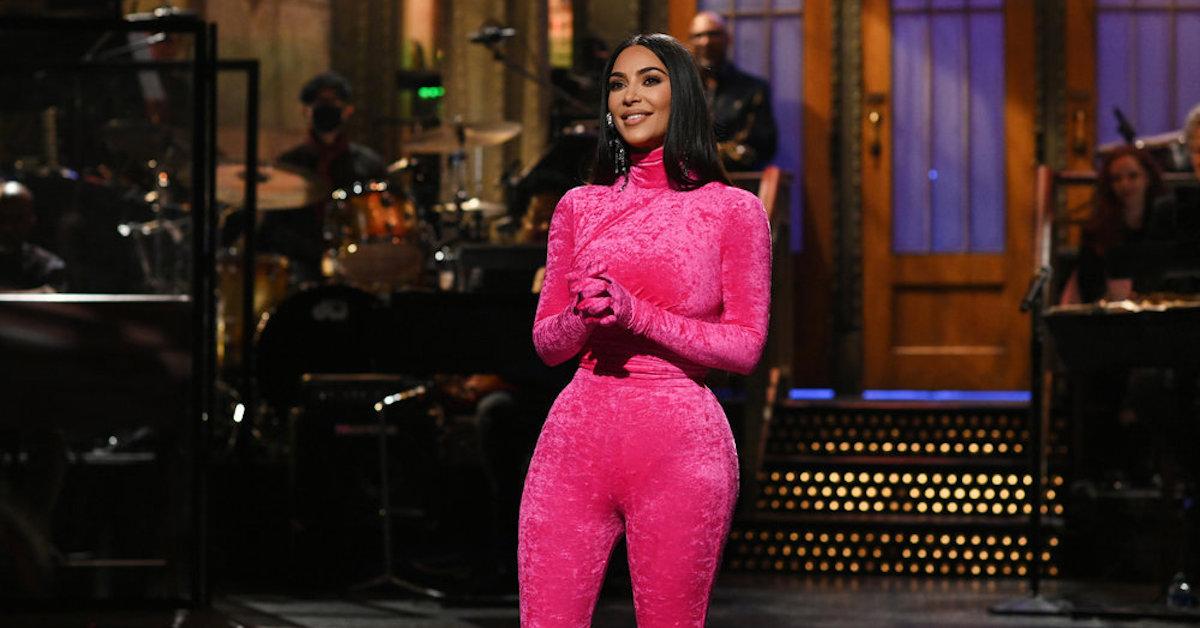 Many would agree that Kim Kardashian hosting Saturday Night Live in 2021 was a cultural moment — at least in the reality TV world. Fans of the Kardashians loved Kim's hilarious digs at both herself and family members during her monologue. And of course, she has her SNL hosting gig to thank for connecting with boyfriend Pete Davidson.
Article continues below advertisement
Now that Season 1 of The Kardashians has kicked off on Hulu, viewers are getting a behind-the-scenes look at how Kim prepared for her SNL debut. The SKIMS mogul evidently considered her ex, Kanye West, as a potential musical guest. But who actually ended up performing during Kim's SNL episode?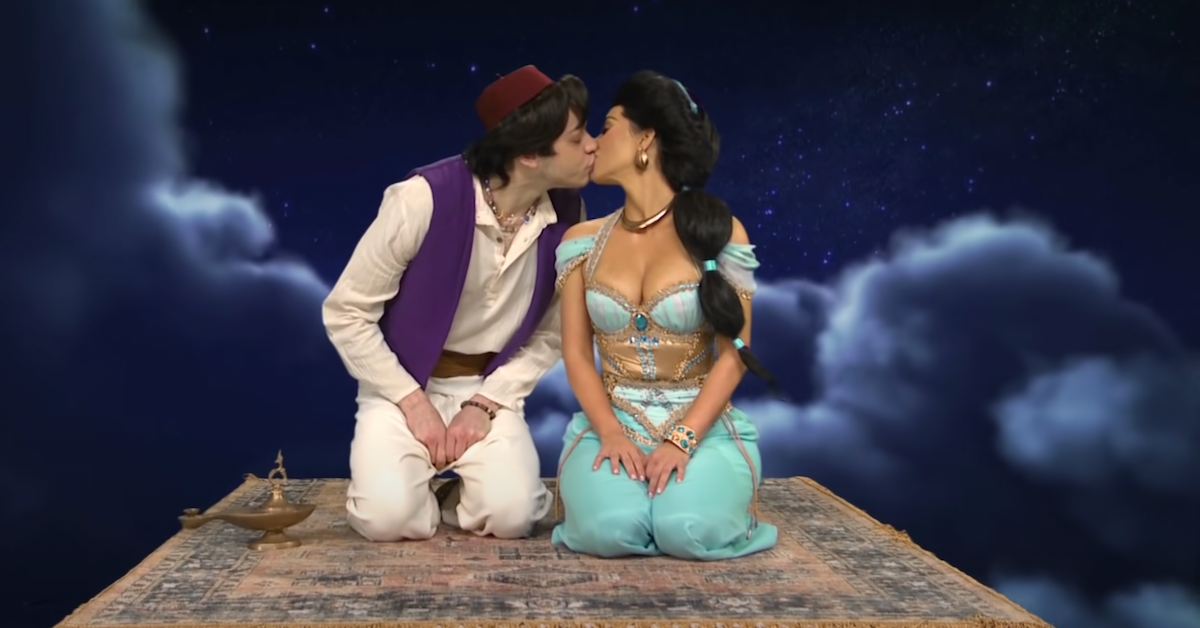 Article continues below advertisement
Kim Kardashian considered tapping Kayne West as her 'SNL' musical guest.
In the Season 1 premiere of The Kardashians, Kim reveals to her family that she's been asked to host SNL. She brings up the idea of Kanye serving as the musical guest, weighing the pros and cons of the potential arrangement. "I'm kind of going back and forth, since Kanye's album is out," Kim says on the episode. "That would be epic if he was my musical guest. But then, do I want my own moment?"
She continues, "This is my first time, and I kind of want this to be about me and not about, 'How are they gonna act to each other? It would be so cool for the kids to see mom and dad together on SNL."
Article continues below advertisement
When did Kim Kardashian host 'SNL' — and who was her musical guest?
Ultimately, Kanye did not perform when Kim Kardashian hosted SNL on Oct. 9, 2021; the musical guest was Halsey.
Although it was Kim's first time hosting the sketch comedy series, it actually marked Halsey's fourth time serving as the musical guest on the popular show. Halsey performed "I Am Not a Woman, I'm a God," followed by "If I Can't Have Love, I Want Power," featuring Lindsey Buckingham.
Article continues below advertisement
Kim also addressed Debra Messing's tweet about her hosting 'SNL.'
When Kim was announced as an upcoming host for SNL, former Will & Grace star Debra Messing took to Twitter to express her disapproval. She tweeted: "Why Kim Kardashian? I mean, I know she is a cultural icon, but SNL has hosts, generally, who are performers who are there to promote a film, TV show, or album launch. Am I missing something?"
Article continues below advertisement
Kim may not have publicly responded to Debra's tweet at the time, but she had no trouble addressing it on the premiere of The Kardashians.
"Listen, I'm the underdog," Kim said on the show, in reference to the criticism. "Everyone just thinks I'm a ditz. The girl from Will & Grace came out and said she has no idea why I would be chosen as a host. But, it's like, why do you care? I don't comment to tear people down, especially another female. If that's what you think, dude, then cool, tune in."
Article continues below advertisement
"The girl from Will & Grace" — yikes! It'll be interesting to see what else is revealed about Kim's SNL stint as more episodes of the series are released.
New episodes of The Kardashians premiere every Thursday on Hulu.