TikTok's Knee Thing Will Easily Spice Up Your Makeout Sesh
TikTok users cannot stop raving about the knee trick/knee thing while making out. See why this is just the thing to add to your foreplay sesh.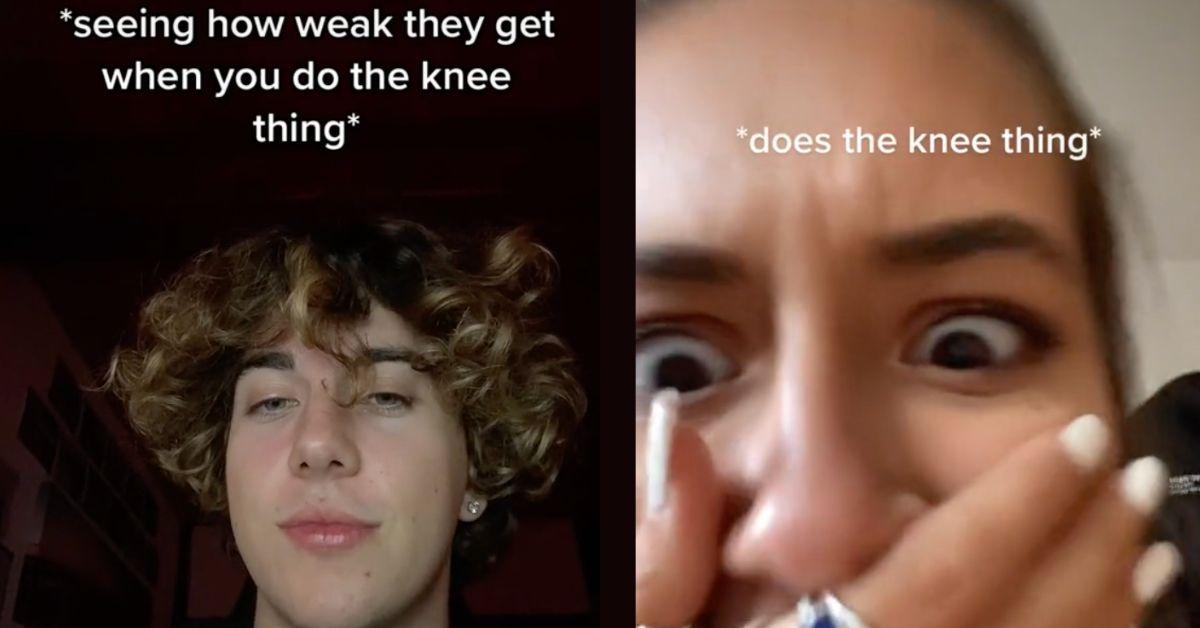 Welp, it's happening. TikTok users have breached new territory and are getting dirty. But instead of sharing the beauty tips and tricks and/or cooking hacks that we love, they're doling out advice for the bedroom (or car back seat, mom's basement – any place where you get hot and heavy!).
If you own a vagina, you'll probably like this trick. And if you don't, you should take notes and be happy for others. Keep reading as we unpack TikTok's knee trick, which also goes by the knee thing.
Article continues below advertisement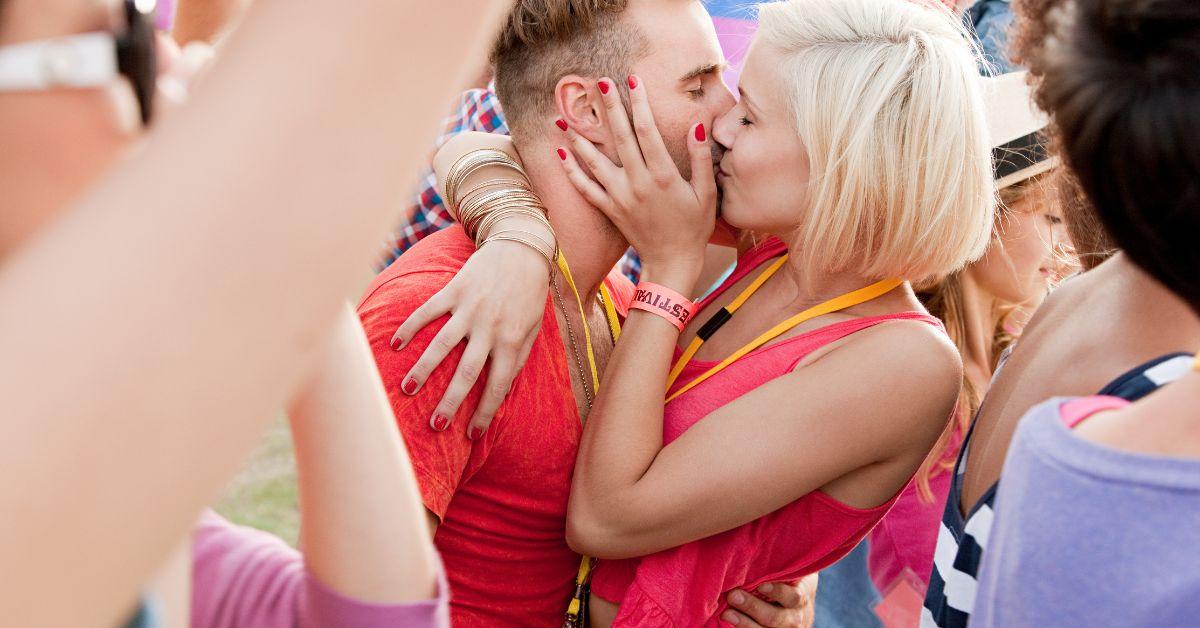 TikTok users worship the knee trick.
Females are fawning over the knee trick on TikTok — and rightfully so. It is a top-tier foreplay move that involves the knee and only the knee. Now, you're probably wondering: how can a knee spice things up? Well, here's how.
In the video below, a friend explains to her friend Dee (@loveablelilac) what the knee trick is, and let's just say that Dee is shooketh after learning.
Article continues below advertisement
It works like this: While making out, the woman should be on the bottom and her partner is on top of her. Then the partner puts their knees between her legs and applies pressure to her vulva.
"I've never had that in my life," @loveablelilac says, to which her friend offers to demonstrate. The ladies cannot stop laughing during this hilarious and PG demo. But at the end, @loveablelilac screams: "Well, that's quite f--king effective, isn't it?"
Article continues below advertisement
And she's not the only one who has said that. Many other female users have also praised the knee trick.
Article continues below advertisement
In fact, even men are sharing videos about the knee thing and its power to make women weak.
So why does it feel good? Simple. It stimulates the clitoris, which almost all women need to experience an orgasm. Plus, it helps up the ante on a normal makeout sesh.
That said, it's definitely one of the safer things that TikTokers have made a trend. And obviously, TikTokers are probably not the first people to ever put their knees in between a women's legs, but they sure did renew interest in this simple movement.
Stay safe (and no, we don't mean wear knee pads!).