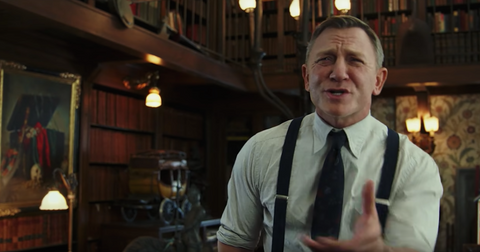 This Is Everything We Know About the Upcoming 'Knives Out' Sequel
By Lizzy Rosenberg

Updated
Among hits like Book Smart, Once Upon a Time In Hollywood, Parasite, one of the best movies made in 2019 was — undoubtedly — Knives Out. The who-done-it film, starring Daniel Craig, was seriously compelling, hilarious, and featured a totally rockstar cast. So, as you might imagine, I'm thrilled there's apparently a sequel in the works.
Article continues below advertisement
So, what can we expect from the Knives Out sequel? Is the production set to include the same cast and crew as the original Oscar-nominated film? Stay tuned for everything we know regarding the upcoming sequel one of the greatest 2019 blockbusters.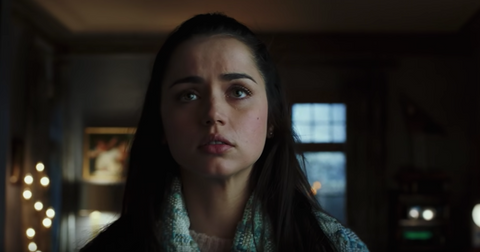 Article continues below advertisement
That's right — a sequel was *officially* green-lit.
Whether you were in it for the humor, the thrill, or the Agatha Christie-style writing, Knives Out was a total winner in my eyes, and apparently, Lionsgate thought so too — on Thursday, Feb. 6, the production company's CEO, Jon Feltheimer, and Motion Picture Group Chairman's Joe Drake reportedly confirmed an upcoming sequel during a third quarter earnings phone call, according to Deadline.
And apparently, it was implied that production of the sequel would start relatively soon. This news comes right as the original flick inches towards its $300 million mark within the global box office. And if it wins an Oscar this weekend, it will be director Rian Jonhson's first-ever nomination for Best Original Screenplay.
Article continues below advertisement
Will the plot pick up where it left off?
Long before the Knives Out sequel even got a thumbs up from Lionsgate, according to Variety, Rian had previously implied his desire to create a sequel that would bring back Daniel Craig's original character, Benoit Blanc, to investigate a brand new case.
And if that is what Rian ultimately decides to do, that would mean the original plot line would not be continued from the first movie — no more Marta or Ransom, and possibly no Detective Lieutenant Elliot.
Article continues below advertisement
That would also imply that the remaining original cast members — aside from Daniel Craig — would most likely not be coming back. Toni Collette has already accepted the fact that her character from the original film, a lifestyle guru who married into the wealthy family named Joni, would probably not be written into the new story.
Nothing has been confirmed, however, and we most likely won't know until the trailer comes out.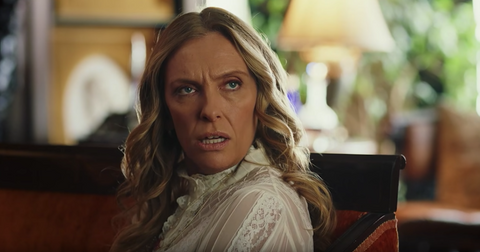 Article continues below advertisement
Does 'Knives Out 2' have a release date?
The sequel was only confirmed earlier this week, and therefore, Knives Out 2 does not have a definitive premiere date as of now. However, according to The Hollywood Reporter, Rian is reportedly "eager" to get started on the new film, which means production is most likely imminent, and will most likely wrap within the next year.
Seeing as the first Knives Out film was such a success, I have incredibly high hopes for the sequel. Fans of the film are already eagerly awaiting the release, because really, who knows what kind of psychotic family detective Benoit Blanc will get himself involved with next?