Kodak Black Promised to Commit to One of His Baby Mamas If She Had a Boy
How many children does Kodak Black have? Details on the rapper's growing brood.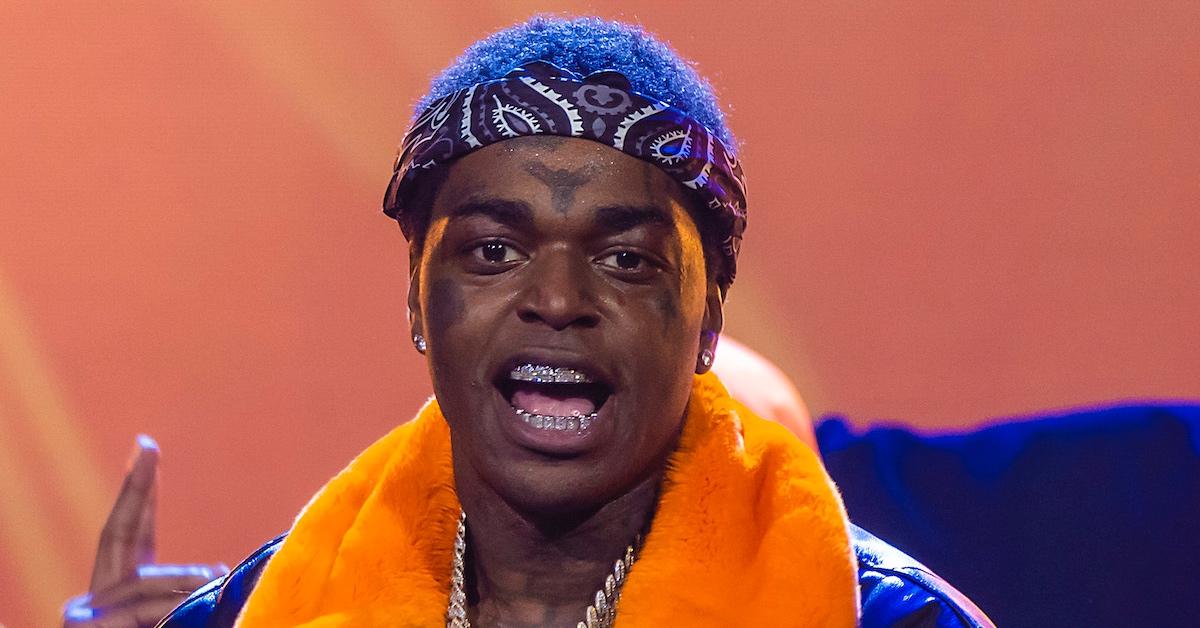 Rapper Kodak Black (born Dieuson Octave; changed to Bill K. Kapri) officially entered the hip-hop game at the age of 16 with the mixtape "Project Baby." Fans praised the Pompano Beach native for his southern flair reminiscent of '90s hip-hop. Thanks to a Drake cosign, Kodak was able to find his footing and ultimately sign with Atlantic Records.
Article continues below advertisement
Kodak has collaborated with a slew of hip-hop artists such as French Montana, Future, Young Thug, and more. However, Kodak frequently made headlines for his legal troubles and baby mamas. After Kodak made a shocking comment about possibly committing to one of his baby mamas, fans are interested in his family life. So, how many children does Kodak Black have? Here's what we know.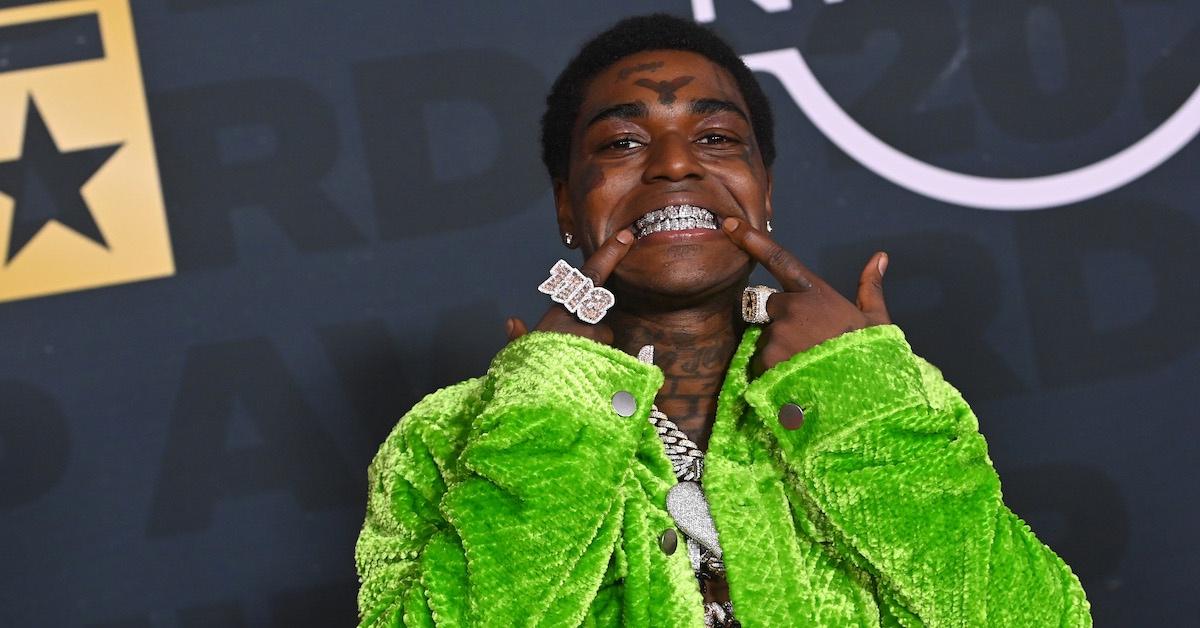 Article continues below advertisement
Kodak Black is a father of three children.
The "Can't Stop Won't Stop" MC is a father of three children — one boy and two girls.
Kodak had his first child, a 7-year-old son named King Khalid, with a woman named Jammiah Broomfield, per ECelebrityMirror. King, who was born on March 14, 2015, was said to be unknown to the MC up until his first birthday.
In March 2021, footage from King's 7th birthday party showed the rapper having some fun with his son by putting cake in his face. Jammiah was also present at the birthday, and the parents shared a laugh at the child's expense.
Article continues below advertisement
It has been a long road with co-parenting, since Kodak and Jammiah have had their differences. The outlet shares that Kodak once filed for custody of King but was denied. Thankfully, the pair seems to be co-parenting well these days.
Article continues below advertisement
The rapper's second child and first daughter, Queen Yuri, was born in January 2022. Kodak shares the child with his fiancée Maranda Johnson, who TMZ shares works as a real estate agent.
Article continues below advertisement
Gossip blog site Say Cheese TV shared a video of Kodak proposing to Maranda ahead of the birth of Queen Yuri in December 2021.
Interestingly, in February 2022, HipHopDX reported that Kodak was expecting a third child with a woman named Daijanae Ward. In late February, The Shade Room shared video footage of the duo at their gender reveal party.
Article continues below advertisement
A day after the gender reveal party, Kodak appeared on The Breakfast Club to confirm that he is indeed expecting another child sometime in the year. He went on to share that he bhopal Daijanae was having a boy. In fact, Kodak claimed that he would commit to Daijanae if their child is indeed a boy.
Keep in mind, Kodak proposed to his second baby mama, Maranda, in the previous year.
Article continues below advertisement
"I'm going to lock in with her," Kodak told Charlamgane Tha God, Angela Yee, and Dj Envy. "I told her last night, 'Man, you know what, if it's a boy, I'mma be your boyfriend, it's a girl, I'll just be your baby daddy."
Daijanae went on to give birth to a baby girl, Izzabella sometime in Summer 2022. So, it's unclear if Daijanae and Kodak are an item.
Will Kodak Black have more children in the future?
Judging by Kodak's procreation efforts thus far, we can assume that the rapper wouldn't mind welcoming another child into the world. While it's unclear if he plans on having more children with any of his current baby mamas, we wouldn't be surprised if a new woman is added to the equation.