Kody Brown Says His New Wedding Ring Symbolizes "New Beginnings" — And Reveals He Melted Down His Old One
"He had told me that he did not want me to have claim on him," Meri says about the reason Kody gave her for melting down his original wedding ring.
When you're married to four different women, how exactly do wedding rings work out? Sister Wives star Kody Brown has had three different wedding rings over the years, and in Part 2 of the Season 18 One-on-Ones, we find out that he had the first one melted down in an apparent bid to prove that his first wife, Meri, "had no claim" on him.
Article continues below advertisement
Earlier in Season 18, we see Meri notice that Kody is wearing a completely different ring than the one he had worn for years. "I'm distracted by your ring ... That's a different ring," Meri says, interrupting her announcement that she was planning to downsize. Kody and Robyn both play it off and don't go into details, but Meri is clearly confused.
The confusion is for good reason. For years up to that point, Kody (and each of his four wives) had worn a Claddagh ring, which had been established as an important symbol within the plural family. Meri, Janelle, and Christine even went together to purchase Robyn's Claddagh ring ahead of her and Kody's wedding.
However, as it turns out, the Claddagh ring was not Kody's first ring.
Article continues below advertisement
Meri says Kody melted down his wedding ring from her to prove that she "had no claim" on him.
In Part 2 of the Season 18 One-on-Ones, we learn a bit more about the history of Kody's rings. When he and Meri were married in 1990, they exchanged rings and wore them as a symbol of their marriage. However, Meri says that around the time that Kody started dating Robyn, he told her that he no longer wanted to wear his wedding ring. "He didn't think that it was fair that I had claim on him," Meri explains. It was around that time that Kody switched to wearing the Claddagh ring instead.
Article continues below advertisement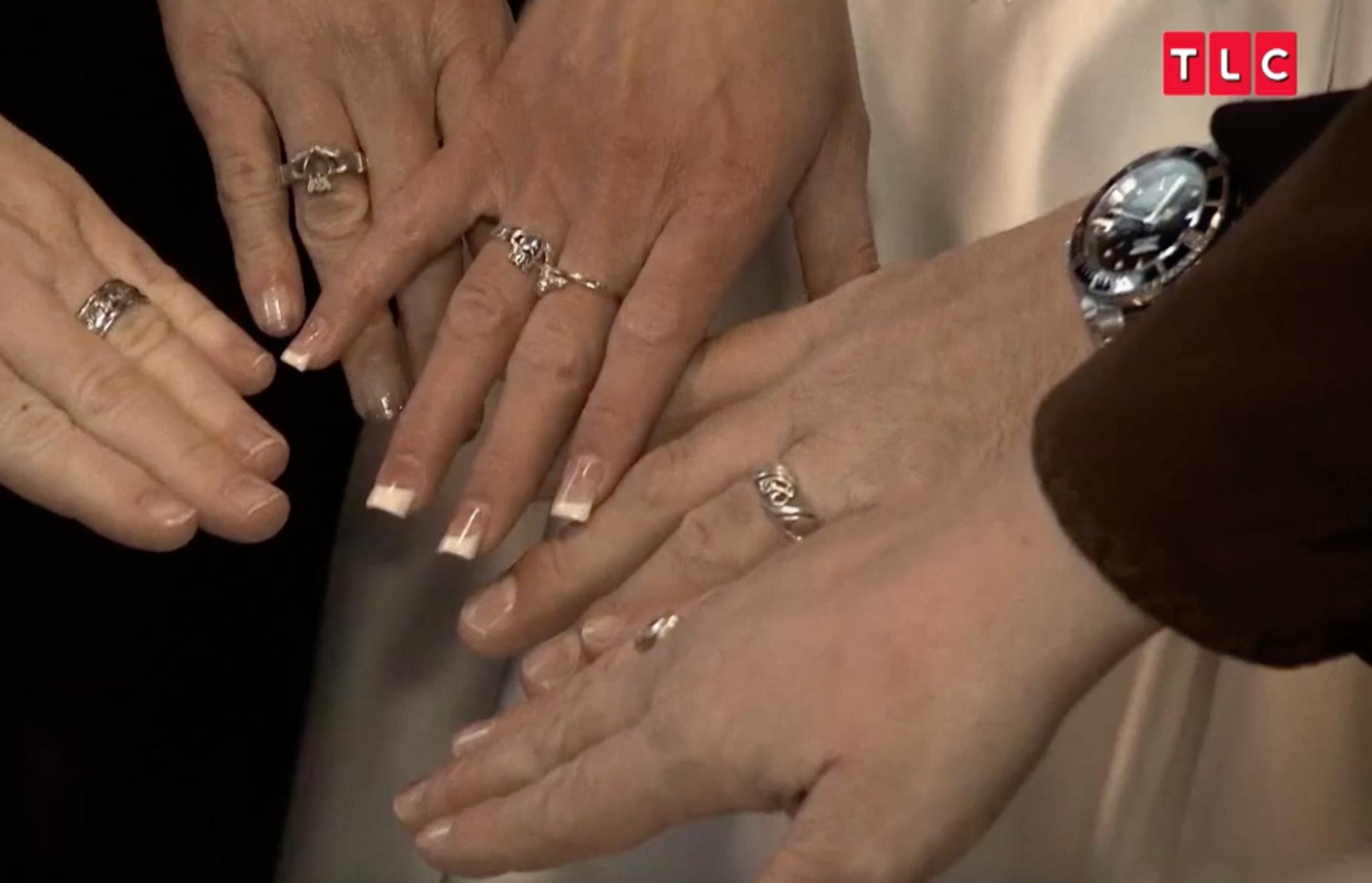 Meri says she asked him to let her keep the first ring if he didn't want to wear it any longer, to which he replied that he had already had it melted down.
"That was a symbol! That was a sign of our marriage and our commitment, and he melted it down!" Meri says. "Who's to say that he didn't just melt down our entire relationship in that moment? Symbolically, that's what he did to me. ... It was a very, very painful situation."
Article continues below advertisement
Meri then reveals that the incident occurred "six or seven years" before the catfishing scandal which Kody has often pointed to as the beginning of the end of their relationship.
"Was it things like that that had happened throughout all these years leading up to me just wanting to have a friend?" Meri asks. "'Cause lord knows I didn't have any in my family."
Kody says the new ring is a symbol of a "new beginning."
As for what happened with the Claddagh ring, it turns out that Kody decided to replace it with the new ring somewhat recently.
Kody says he initially bought the new ring — which appears to be a $1,025 horse signet ring from David Yurman — just because he liked the style."I saw this really cool ring. It was way nicer, and I went, 'That's cool, I want that!'"
Article continues below advertisement
For a while, he continued wearing the Claddagh ring on his left hand and the new ring on his right hand, but eventually (presumably sometime in the midst of three of his four wives leaving him), he removed the Claddagh ring and moved the new ring over to his left hand. "I just went, 'Those relationships are over,'" Kody said. "The Claddagh ring's off. I'm done."
Interestingly enough, eagle-eyed fans have noticed that Robyn is now wearing a signet ring that looks quite similar to Kody's: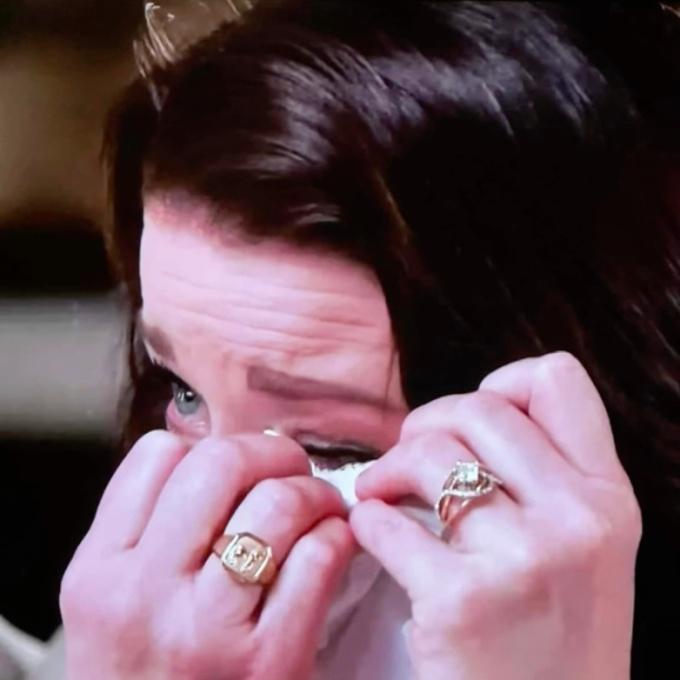 Obviously, it makes sense that Kody is processing a lot of feelings around the institution of marriage — experiencing the dissolution of three of them in a little over one year will do that to a person. Still, one might think he would at least let Meri know that he had decided to stop wearing a second ring symbolizing their relationship. Then again, one might also have expected him to let her know their marriage was over and not simply string her along for a decade.