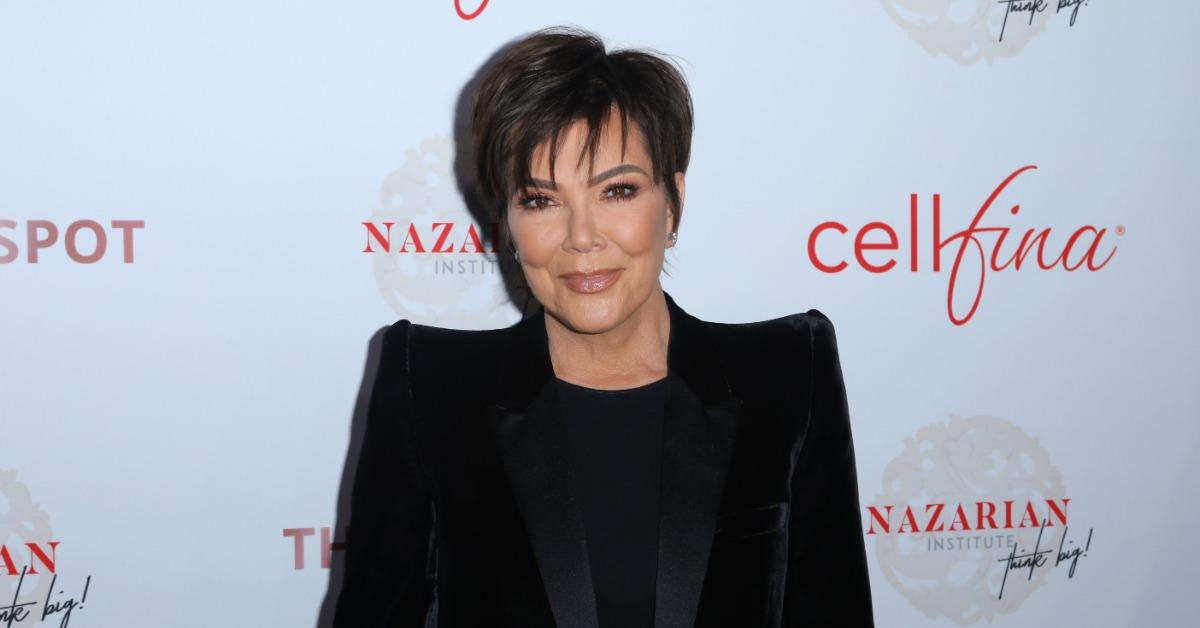 Kris Jenner Is All of Us Trying Edible Weed Gummies for the First Time
Kris Jenner buys edible weed gummies in a Season 2 episode of 'The Kardashians' and her behavior afterward has fans talking.
Just when you thought Kris Jenner couldn't get any cooler as the momager of our generation, she tries edible weed gummies in the Oct. 6 episode of The Kardashians and proves us all wrong. And honestly she has never been more relatable than she is as she can barely contain her laughter across the table from daughter Khloe Kardashian.
Article continues below advertisement
Kris takes Khloe to a dispensary on The Kardashians and she explains that she wants to try edibles for some leg and hip pain she has experienced. It's hard to say if this is Kris's way of simply explaining to viewers why she requires the edibles or if it's just an excuse for her to get high without judgment.
Either way, if you've ever tried edible gummies, you can understand Kris's reaction to them.
Article continues below advertisement
Kris Jenner's edible gummies have fans talking.
During the episode, on their way to Palm Springs, Kris, Khloe, and Kris's boyfriend Corey Gamble stop at a high-end dispensary to buy edible marijuana and CBD gummies for the trip. And just so we're clear, this dispensary is like nothing you've probably seen in real life before, with products on display in perfect lighting and sales people on standby like it's a jewelry store on Rodeo Drive.
Kris notes that chronic leg and hip pain have led her to want to try something new to relieve the pressure.
"I sleep in pain, and it seems to get worse and worse and worse," she says on the show. "I'm just trying to maybe get some relief. Listen up everybody, in the state of California, this is all very legal. You have to be 21 years old, you can walk into a store and you can buy [weed] gummies."
Article continues below advertisement
Kris is giddy at being carded at the door and then she proceeds to spend almost $800 on edibles for pain relief and even, ahem, bedroom activities. Later on, at dinner, the edibles kick in and Kris falls into fits of giggles, hides behind her napkin at one point, and takes candid photos of Khloe with her phone.
Article continues below advertisement
Unfortunately, the photos haven't seen the light of day on social media. But it's a side of Kris we don't often see on or off The Kardashians. And, it seems, the edibles do wonders for Kris's multiple physical ailments.
Article continues below advertisement
'The Kardashians' mentioned Kris's possible hip replacement before.
While watching Kris feel the effects of edible weed gummies is entertaining, it may also be foreshadowing what happens with Kris's hip. The trailer for Season 2 teases a possible hip surgery. And if Kris's pain is that bad, she may need to go that route.
And Kris's younger sister Karen Houghton, reportedly underwent hip replacement surgery herself. So it doesn't seem out of the realm of possibilities for that to be where Kris is headed.
For now, however, she seems to have found solace in edibles. Which, if we're being honest here, isn't the worst thing in the world from a viewer standpoint.
Watch new episodes of The Kardashians on Thursdays on Hulu.