Political Commentators Kyle Kulinski and Krystal Ball Are in a Relationship
Ever since Krystal, Kyle & Friends first launched in January of 2021, fans have been speculating about whether co-hosts Krystal Ball and Kyle Kulinski were actually in a relationship. Now, many are wondering whether those rumors are true, and what it might mean about the future of their show, and for each of their careers as political commentators.
Article continues below advertisement
Are Krystal Ball and Kyle Kulinski dating?
In a post on Feb. 14, Kyle confirmed that he and Krystal are dating with a selfie posted on Twitter. In the picture, the two are embracing against a scenic, lakeside backdrop, and Kyle is planting a kiss on Krystal's cheek. It's unclear when Kyle and Krystal started dating, but speculation has been pretty consistent since the two started their podcast. Speculation heated up even further after the two posted pictures of them traveling together last year.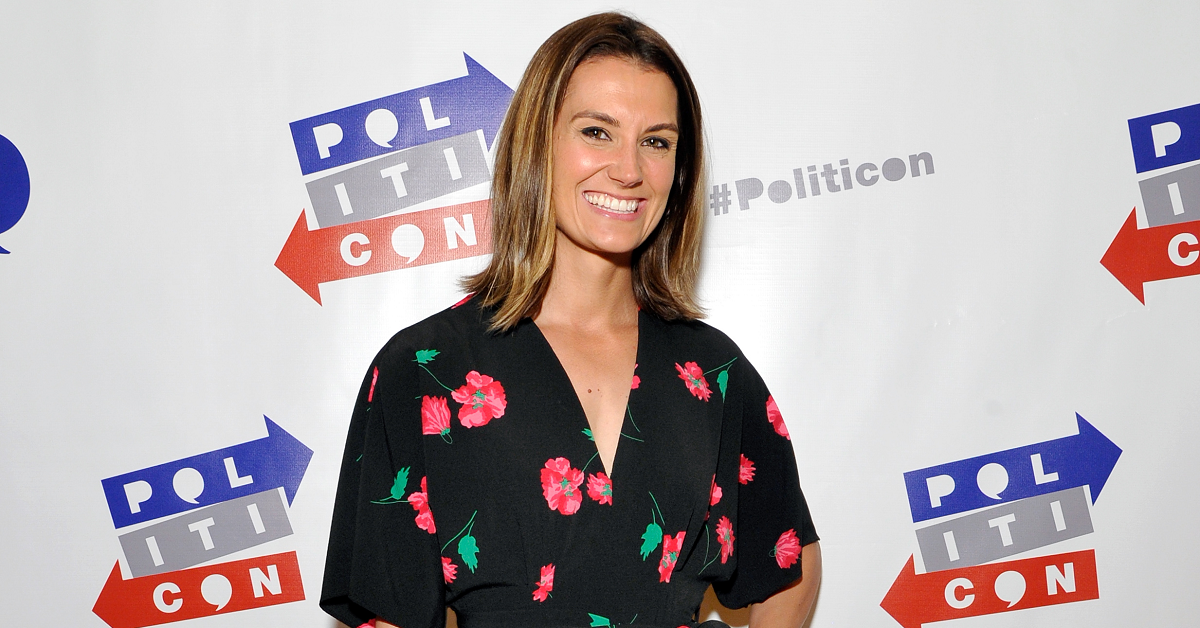 Article continues below advertisement
Both Kyle and Krystal have a history as political commentators. Kyle first started his YouTube channel Secular Talk in 2008 when he was studying political science at Iona College. Krystal, meanwhile, hosted The Cycle on MSNBC from 2012 to 2015, and was also a contributor to The Huffington Post. Krystal has also appeared on CNN, Fox News, and CNBC at various points in her career.
Fans were surprised by the news that Kyle and Krystal are dating.
Even though there had been speculation that Kyle and Krystal might be together, some fans were still surprised to discover that they were an item.
"Wait, are they dating? I thought he had a girlfriend and she was married? Or am I reading too much into a friend pic?" one person wrote in response to Kyle's tweet.
"Why am I surprised lol," another person added.
Article continues below advertisement
For every person who was surprised, though, there was someone else who felt vindicated for their months of speculation about a possible romantic entanglement.
"The way they would compliment each other's outfits during KKF made it incredibly obvious," one person wrote.
"Called that mad long ago," another added.
Clearly, not everyone was surprised by the news that they were together.
Article continues below advertisement
Krystal and Kyle are left-wing firebrands.
Although neither Krystal nor Kyle are closely associated with the Democratic Party, both are definitely on the left-leaning side of the political spectrum. Kyle is a co-founder of Justice Democrats, an progressive political action committee that endorses and supports candidates who don't take money from corporate PACs. Krystal's politics are similar, and she even tried to make a run for a House seat in 2010 as a Democrat.
Krystal used to be married, and has three children.
Although it seems her marriage is no longer, Krystal used to be married to Jonathan Dariyanani, a venture capitalist attorney. The two also have three children together. It's unclear if Krystal and Jonathan or divorced, or if they are just separated from one another. Given how public she's become in her relationship with Kyle, it seems like she isn't all that concerned that her former husband may get upset.