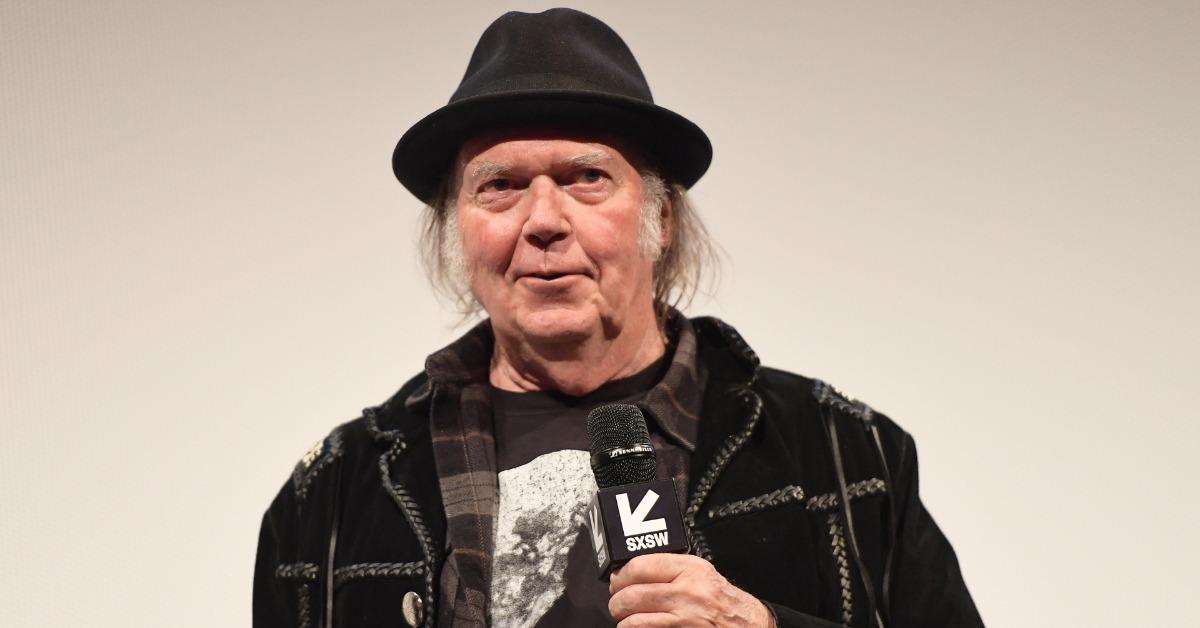 Neil Young Believes So Deeply in His Political Ideologies That He's Willing to Sacrifice His Music Sales
If you weren't already aware that Neil Young is actually a Canadian transplant, you'd be forgiven. The artist is so iconically American at this point that he registers as part of a certain upper echelon of musicians who have quite literally impacted the nation at its core. Throughout his decades-long career in the spotlight, Neil has used his music and prominent voice to speak out about plenty of topics near and dear to him, and the star is unafraid to call out those he feels are doing wrong.
Article continues below advertisement
That ethos carries on today, as the 76-year-old crooner is as fiery and opinionated as ever. With that being said, what political party does Neil Young align himself with? Furthermore, what's the current beef between him and Joe Rogan? Keep reading to find out.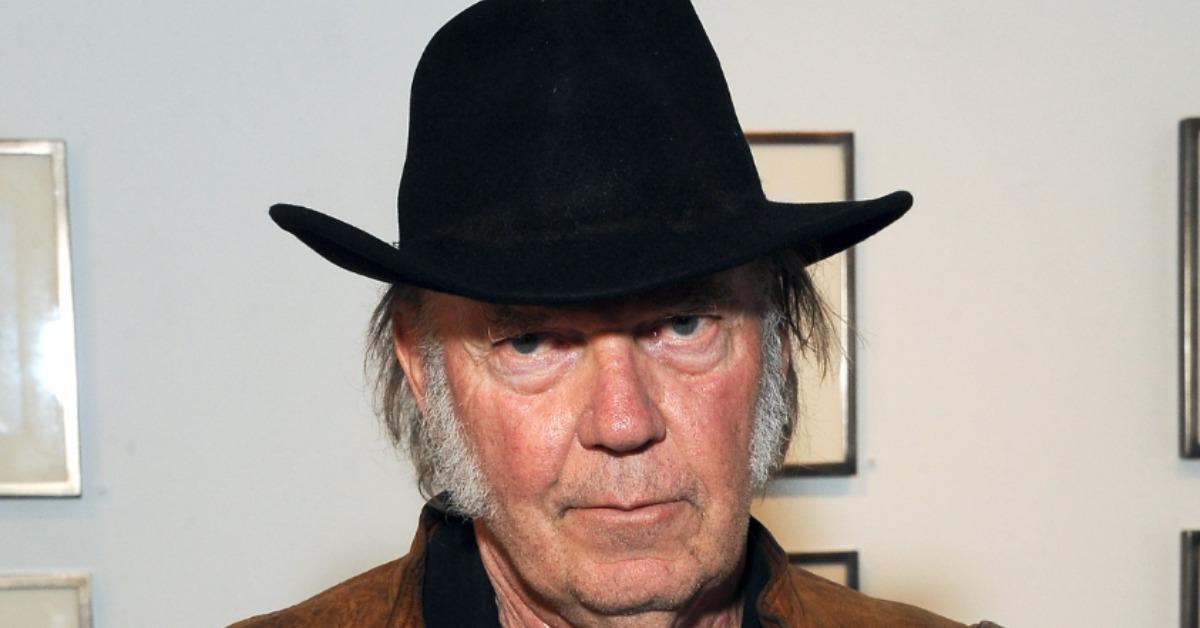 Article continues below advertisement
Has Neil Young ever specified what his political party is?
The Canadian-born musician only officially became an American citizen at the beginning of 2020 but he wasted no time interjecting himself into the political process. In a since-archived post on his website, Neil posed for a photo proudly next to an American flag and a table where Democrats can register to vote.
"I'm happy to report I'm in!" the star wrote, adding, "Vote your conscience," accompanied by American and Canadian flags.
In tandem with that post on his website, Neil also shared a video to Instagram that showed him holding a miniature American flag and singing that he's, "Proud to be a Can-Merican," referring to Canada and America. Neil has constantly been outspoken about his political ideologies even before becoming a citizen, and is famous for his disdain of former President Donald Trump.
Article continues below advertisement
Back in 2015, Neil blasted the then-presidential hopeful for his usage of "Rockin' in the Free World," one of the singer's most famous tracks. Per Fox, Trump legally obtained the rights to the song, saying, "Through a licensing agreement with ASCAP, Mr. Trump's campaign paid for and obtained the legal right to use Neil Young's recording of 'Rockin' in the Free World,'"
Article continues below advertisement
Former Trump campaign manager Corey Lewandowski added in his statement to the publication at the time that, "Nevertheless, there are plenty of other songs to choose from. Despite Neil's differing political views, Mr. Trump likes him very much."
Neil's new political adversary is Joe Rogan, and the artist actually pulled his music from Spotify because of him.
Clearly, Neil is very adamant when it comes to his political beliefs. So much so that he is apparently allowing his disdain for podcast host Joe Rogan and the misinformation he spreads about COVID-19 and its vaccines to culminate in his music being removed from Spotify. Indeed, barely a day after Neil expressed on his website in a since-deleted post that he wants off of their platform because they give Joe a voice, his music has been pulled from Spotify.
Article continues below advertisement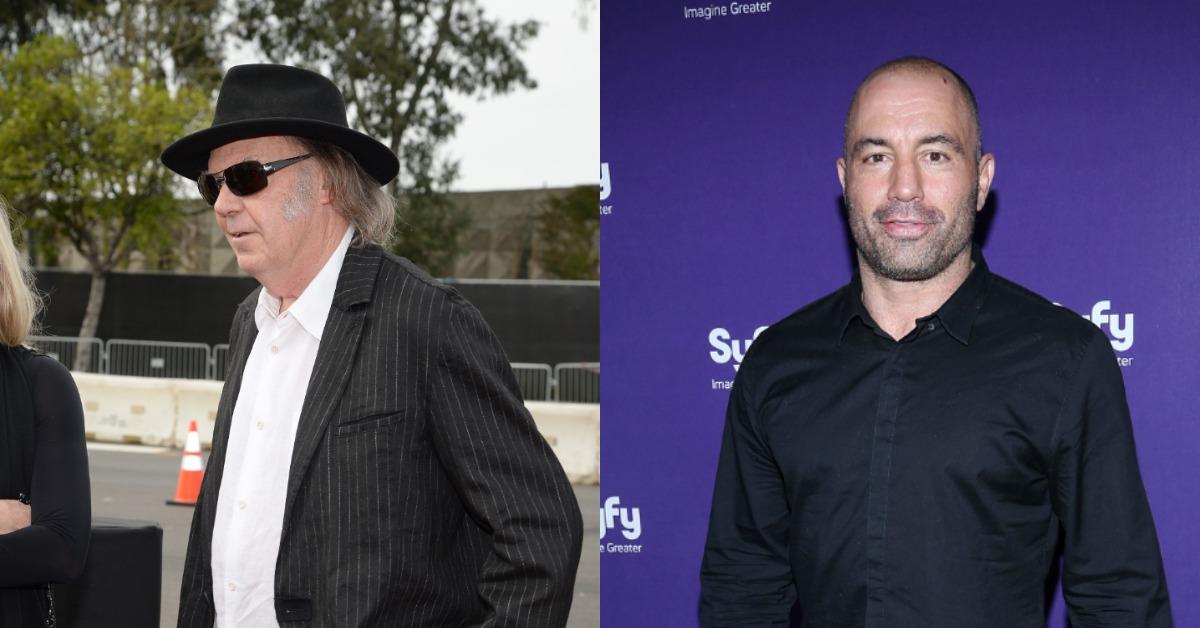 "I want you to let Spotify know immediately, today, that I want all my music off their platform," the 76-year-old said in the deleted post, per Rolling Stone, adding, "They can have Rogan or Young. Not both."
Spotify complied with Neil's wishes rather quickly and have removed all of his music from their platform. Despite the media attention the decision has drawn, Joe has not responded to Neil's actions as of yet.
"We want all the world's music and audio content to be available to Spotify users. With that comes great responsibility in balancing both safety for listeners and freedom for creators," explained a Spotify spokesperson, per The Washington Post. "We have detailed content policies in place and we've removed over 20,000 podcast episodes related to COVID-19 since the start of the pandemic. We regret Neil's decision to remove his music from Spotify, but hope to welcome him back soon."