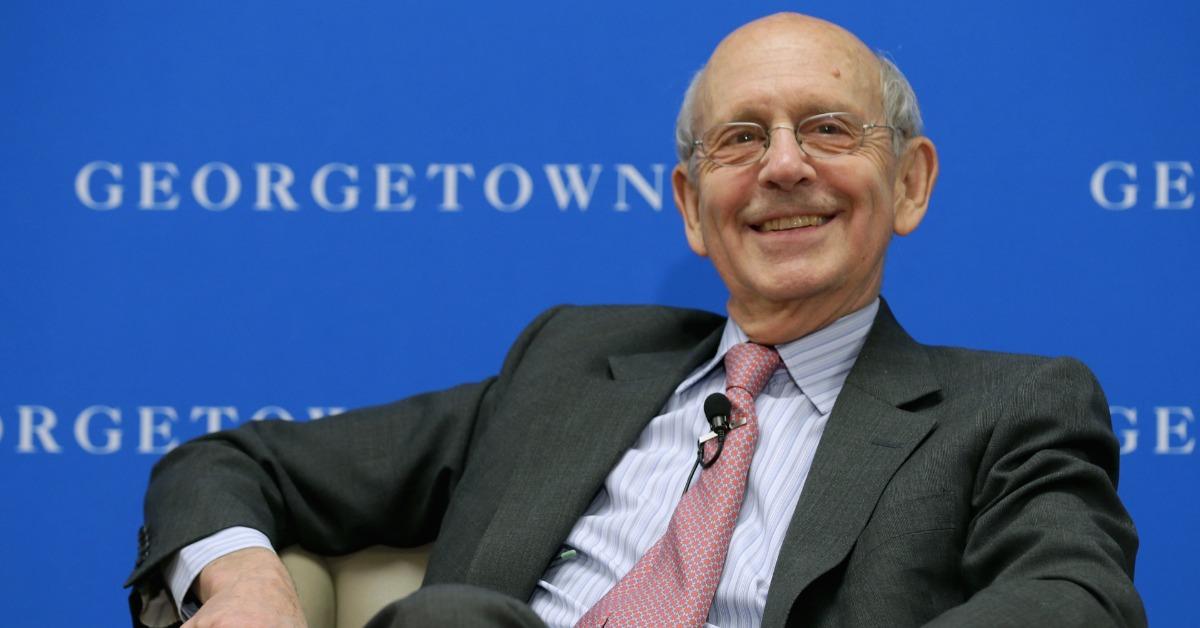 Supreme Court Justice Stephen Breyer's Political Affiliation and Details About His Tenure
There's a lot of talk right now surrounding U.S. Supreme Court Justice Stephen Breyer's resignation, but where does he align politically? Details.
The end of a Supreme Court Justice's reign tends to be a pretty seismic shift in American politics each time. Considering how much power the nation's highest court wields and how crucial a party's majority rule is to getting anything done while in office, the nomination of a new judge is equally as important as well. When Ruth Bader-Ginsburg passed away in 2020, former President Donald Trump was quick to replace her with Justice Amy Coney Barrett.
Article continues below advertisement
Now, another Supreme Court Justice is stepping down, allowing President Biden the opportunity to nominate his first Supreme Court Justice. This time it's Stephen Breyer. With Stephen stepping down, there are a lot of questions about who he is and what's next for the court. So, is Stephen a Democrat or a Republican? Furthermore, who is being discussed to replace him currently? Keep reading for all of the known details.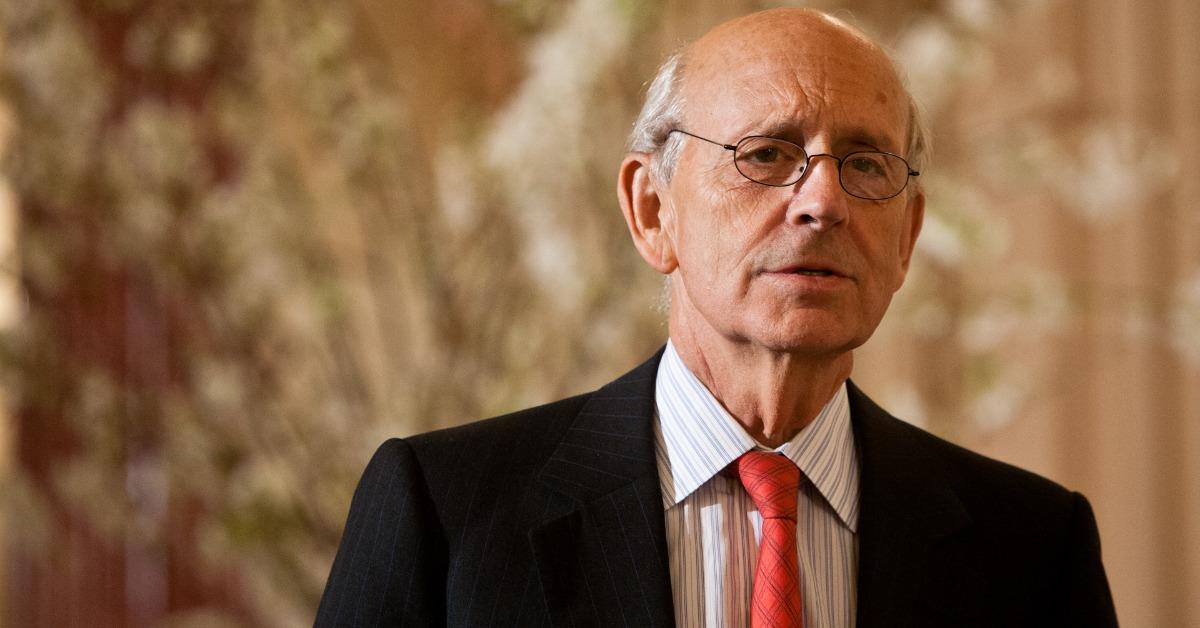 Article continues below advertisement
Is U.S. Supreme Court Justice Stephen Breyer liberal or conservative?
Naturally (as with any powerful political position) the personal affiliation that an individual claim to a party largely influences the policy they pass, things they support, and other aspects of their tenure. In the case of Stephen Breyer, the longtime justice has notoriously been considered to be on the court's liberal side. A graduate of Stanford University, Stephen furthered his education at the University of Oxford as a Marshall Scholar and even went on to graduate from Harvard Law School in 1964.
All Stephen's early work, which included writing law textbooks that are still in circulation decades later, helped influence the course that his life would take as time went on. Some of Stephen's prominent roles before the Supreme Court were as special assistant to the United States Assistant Attorney General for Antitrust, a member of the First Circuit Court of Appeals, and even the assistant special prosecutor on the Watergate Special Prosecution Force.
Article continues below advertisement
Stephen was nominated to the Supreme Court by former President Bill Clinton in 1994. His addition to the court came as Justice Harry Blackmun was retiring. Stephen served on the court and took part in all of its major legislation for almost the next three decades before retiring in 2022.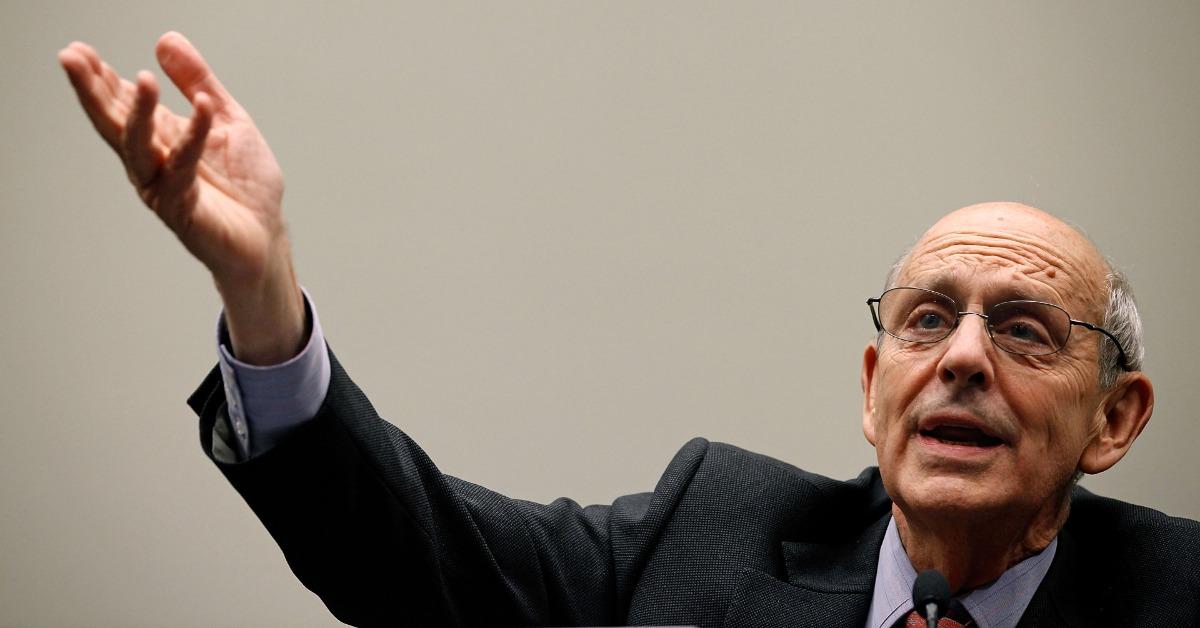 Article continues below advertisement
What potential replacements for Justice Stephen Breyer are being floated around currently?
Considering the news of Stephen's retirement came out initially purely as a rumor, meaning that the Biden administration has not even spoken on it yet. Therefore, the news on who his successor will be is still up in the air. The court, which has a conservative majority (6-3), will not be affected by the appointment of a new justice, but it allows President Biden to select a younger candidate whose views align with the Democratic party.
In contrasting with the previous administration, former President Trump was able to nominate a whopping three justices to the court during his time in office, establishing a conservative majority that will likely remain in place for the foreseeable future. Nonetheless, early information indicates that Biden still plans to make a big splash with his appointment for the court when things are finalized.
Article continues below advertisement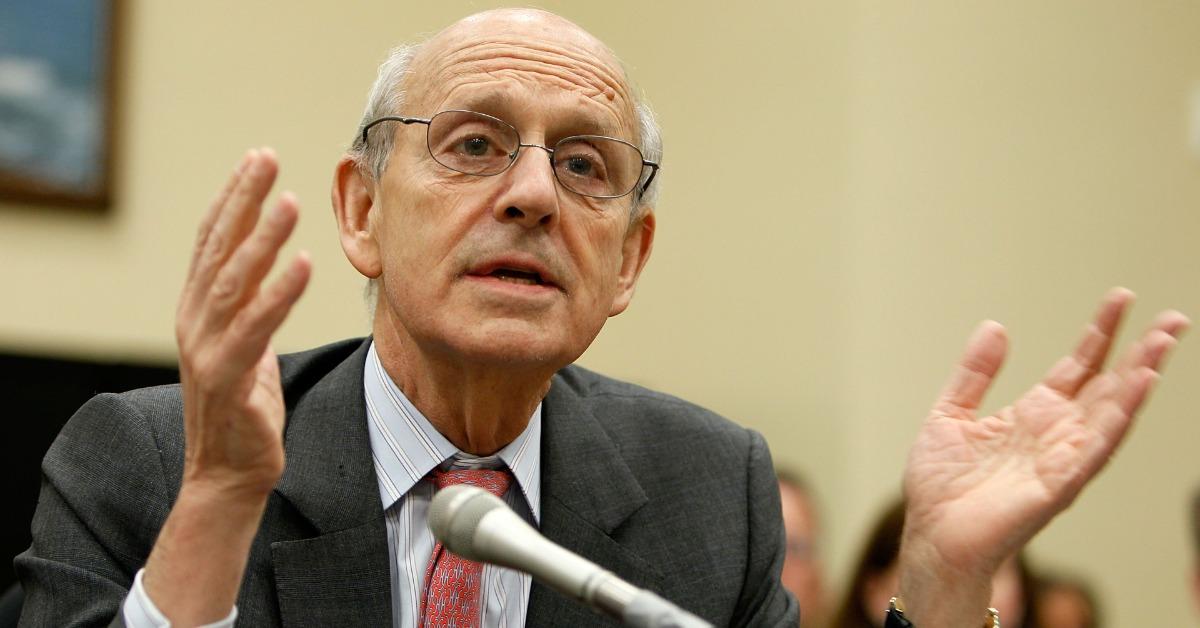 On the campaign trail, Biden promised that if he were to elect a Supreme Court Justice, it would be a black woman. Currently, the big names that have been floated to potentially replace Stephen are DC Circuit Judge Ketanji Brown Jackson, California Supreme Court Justice Leondra Kruger, and South Carolina US District Court Judge J. Michelle Childs.
Other people who have been mentioned as potential nominees are former President of the NAACP Legal Defense and Educational Fund Sherrilyn Ifill, North Carolina Supreme Court Associate Justice Anita Earls, Minnesota Federal District Court Judge Wilhelmina "Mimi" Wright, New York Circuit Judge Eunice C. Lee, and Chicago Circuit Judge Candace Jackson-Akiwumi.
Considering that everything about a replacement is hearsay at this point, we'll be waiting eagerly for an official announcement from the president.