A Man's Tinder Profile Erupted After Social Media Saw His Impressive Mustache
Dating apps have undoubtedly become one of the more popular ways to find someone to call your "boo." However, these days, it's not as simple as swiping left or right and crossing your fingers that your match has the means to take you out on a date. Many singles are getting creative in their profiles to show their potential lovers they're not only the real deal but can also stand out against the competition.
Article continues below advertisement
Kyle Lewis's Tinder profile, for example, proved he wasn't just looking for the hookups the app has gained a reputation for over the years. His profile was so intriguing that another Tinder user shared it with her Twitter followers. The account caught loads of traffic from people wondering who the man was behind his Tinder profile.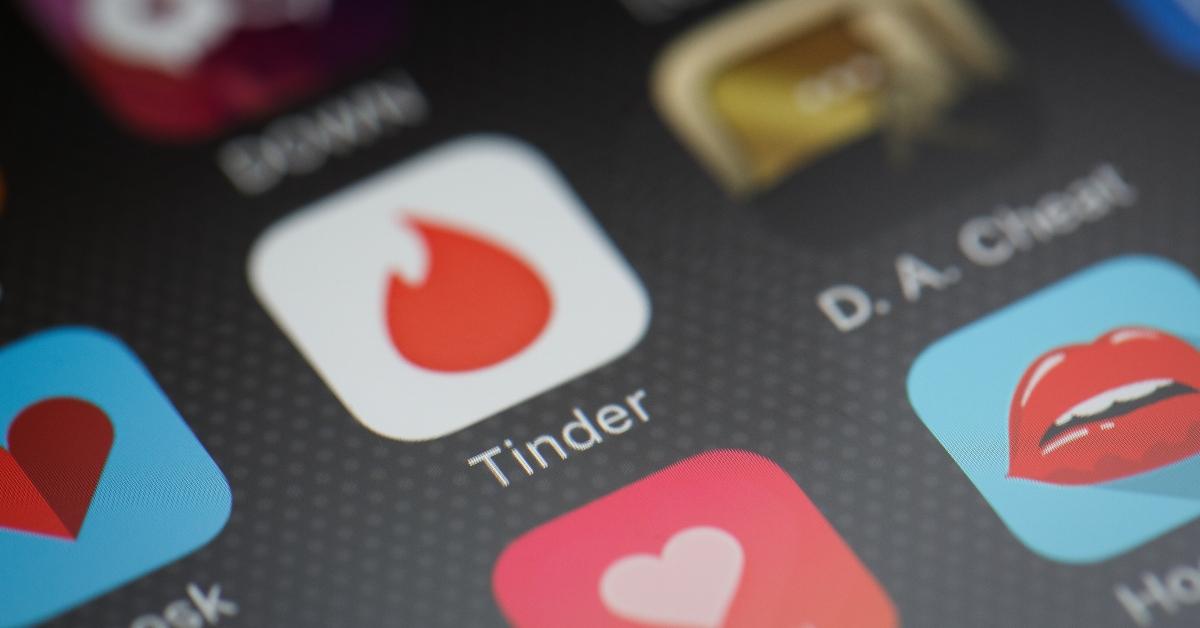 Article continues below advertisement
Twitter is obsessed with Kyle from Tinder's profile on the dating app.
In January 2023, Twitter user @ask_aubry publicly shared her dating escapades with her followers. She posted several screenshots from one of the Tinder profiles she found that night, which happened to be Kyle's. After declaring she "loves Kyle's profile," she proceeded to share photos of him and pieces of his bio.
Immediately, other users noticed Kyle's distinct Tinder profile, including his bold facial hair. Kyle's curly, coifed mustache sat on his lips as he posed in multiple photos alone or with his friends.
Article continues below advertisement
Kyle also used his profile to show off his personality and in his bio, stating he has "hobbies other than drinking with my friends" and describing himself as a "professional cuddler." He then explained the story behind the mustache to warn the ladies not to get used to it for long.
"Due to a bet I lost, I have to grow it for a wedding," Kyle's Tinder profile read. "The bride is aware and has encouraged it. Comes with a cowboy hat."
Article continues below advertisement
As if the profile couldn't get any cuter, Kyle mentioned in another slide that he was "chubby when I was younger, but I'm funny now" and also promised his potential dates he would never "send an unsolicited d–k pic." We like him already, and @ask_aubry's followers seemingly agreed.
"Go ahead and swipe right for me," one user replied to the tweet.
"I want to date Kyle," another declared.
Article continues below advertisement
Kyle Lewis has already received brand endorsement opportunities after his Tinder profile went viral.
Kyle's mentions continued blowing up after @ask_aubry posted his Tinder profile to the masses. Eventually, @ask_aubry tweeted Kyle's Twitter handle and nicknamed him "The Kyle."
Once "The Kyle" noticed the fanfare, he quoted Aubry's account on his page and shared his most noticeable feature was no longer around, though he did enjoy the extra attention.
"Sorry to disappoint people, but I shaved the stache :/," he wrote.
Kyle shaving his mustache disappointed his newfound fans, though not as much as lubrication company Astroglide, who seemingly wanted to work with him on a brand endorsement. The company told Kyle to call them when "the mustache is back," and not a minute sooner.
Article continues below advertisement
Kyle confirmed he feels better without the mustache and got rid of it right after his friend's wedding. He also posted a few words for his online haters underneath Aubry's post.
"Hey, it's the profile guy! I shaved the mustache, but just wanted to let everyone know I made this in like 15 minutes while absolutely hammered," Kyle explained of his Tinder profile. "I appreciate all the kind words, but to the negative people, this took no effort and has worked out very well for me :)."
We hope both Kyle and Aubry find their Tinder-onis one day soon!