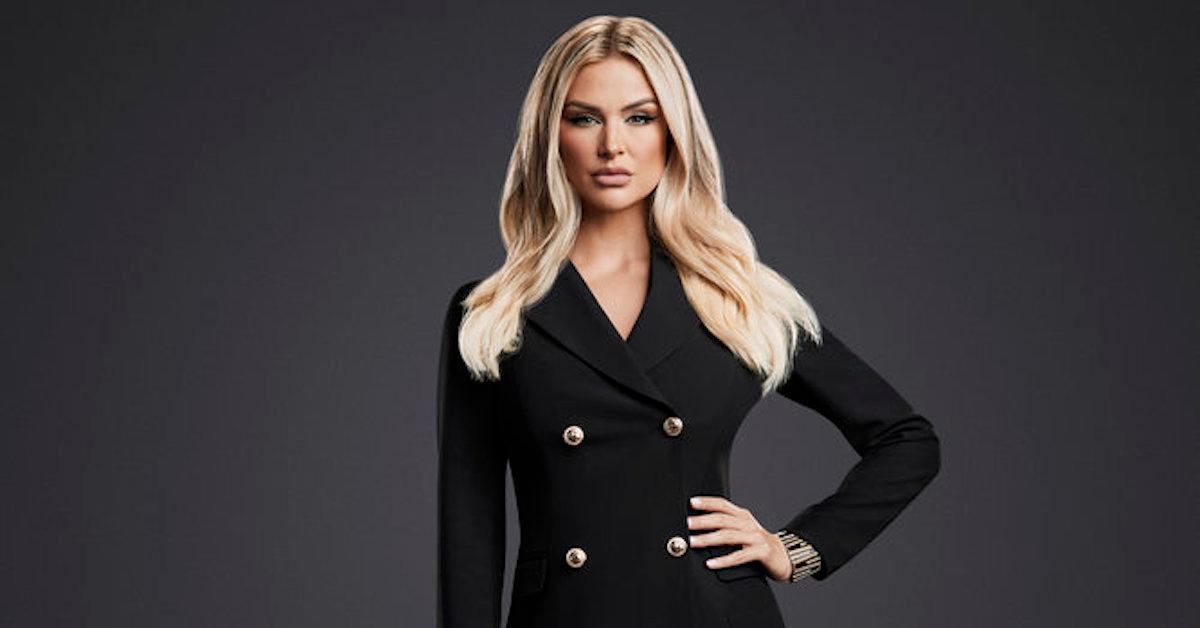 'Vanderpump Rules' Star Lala Kent on How She Plans to Celebrate Her First Holiday Season as a Mom (EXCLUSIVE)
When Lala Kent first joined the cast of Vanderpump Rules in Season 4, the SUR hostess repeatedly clashed with her co-stars.
During her first few seasons on the hit Bravo reality series, Lala frequently got the cold shoulder from many of her castmates. The Utah native would oftentimes react by saying or doing things for shock value, but she was always unapologetically herself — which is how she coined her signature catchphrase, "Give them Lala."
Article continues below advertisement
Fast-forward to six years after her reality TV debut, and the 31-year-old reality star has turned her memorable phrase into the name of her lifestyle empire, and it's also served as the title of both her national bestselling memoir and her podcast.
In addition to her professional evolution, Lala's personal life has changed considerably as well. She welcomed her daughter, Ocean Kent Emmett, in March 2021, and she celebrated three years of sobriety in October.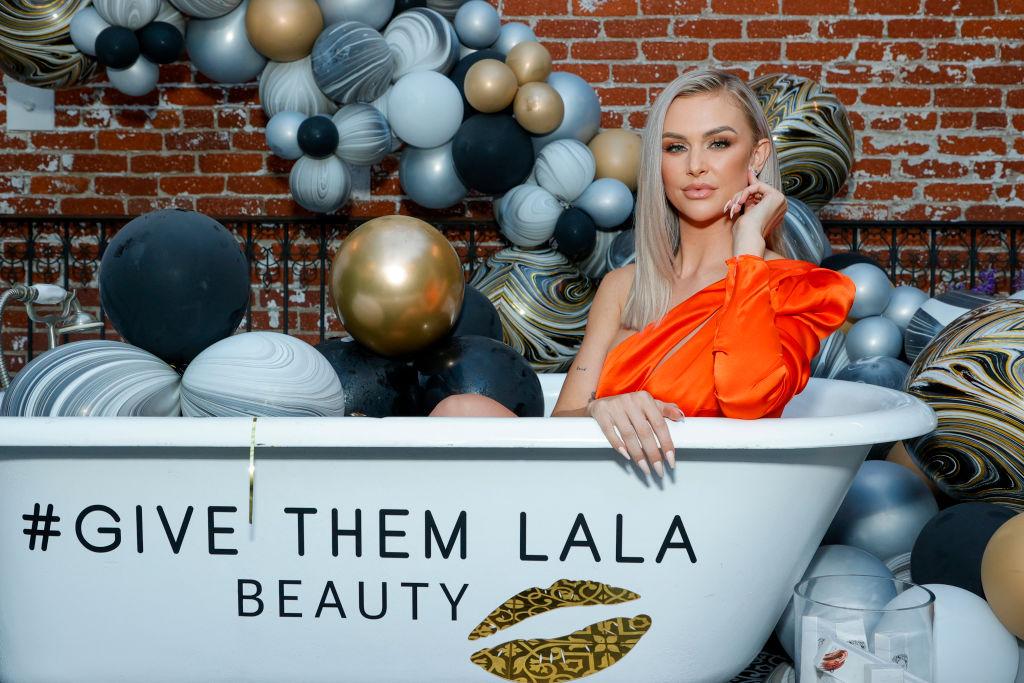 Article continues below advertisement
She also become close friends with the very co-stars she originally feuded with on the show. Lala even embarked on her motherhood journey at around the same time as Scheana Shay, Stassi Schroeder Clark, and Brittany Cartwright.
As the holidays approach, the Give Them Lala Beauty founder spoke with Distractify about how the Vanderpump Rules moms are included in her plans and why it's important for her to make the season a memorable one for her daughter.
Lala Kent on her holiday plans with her daughter, Ocean: "I want to feel like we're in a Christmas movie."
For Lala, the 2021 holiday season marks her first one as a mom — and she wants to make it a special experience for Ocean (even if her daughter won't exactly remember it).
"She is coming into her little personality, and she sees things and her face just lights up," Lala told Distractify. "Even though she won't remember it, I want her to be able to look back and see what her first Christmas was like."
Article continues below advertisement
Though Ocean won't have the snow that Lala was accustomed to seeing in Utah during the holidays when she was growing up, she is making her LA digs feel festive with a tree, lots of lights, and a personalized stocking for her baby girl.
"I want to feel like we're in a Christmas movie," the Dime Optics collaborator added about the decorations she's planning on putting up.
Article continues below advertisement
Lala's Christmas plans with Ocean are quickly coming together, and she's adding to the festive mood with her Give Them Lala Holiday Collection. The Ho Ho Holiday Bundle includes a blush trio and a lip quencher duo — which are all festively named and hot chocolate scented.
"When you're putting on one of the Lip Quenchers in the holiday duo, you want to be in the Christmas spirit, right?" Lala said about picking out the hot chocolate fragrance for the "very affordable stocking stuffer."
Lala wants to get together with the other 'Vanderpump Rules' moms for the holidays as well.
The Give Them Lala podcast host isn't the only Vanderpump Rules star who is celebrating her first holiday season as a mom. Her former co-stars, Stassi and Brittany, welcomed babies in January and April 2021, respectively, while current cast member, Scheana Shay, also had her daughter in April.
Lala shared that they are in constant communication with a "Mom Squad" group chat and that they often talk about getting together to celebrate the holidays.
Article continues below advertisement
"It's like the perfect excuse for like the moms to get together, too, because you don't realize how much your life changes after you have a baby. You plan around naps and feeding times and everyone's baby is kind of on a different schedule," Lala said. "So, when a fun time like this comes around like Christmas, there are no excuses. We'll put the babies on a different 'Christmas schedule' just so that we can all get together."
Article continues below advertisement
While the Season 4 version of Lala likely couldn't have anticipated that she would ever be friends with her former enemies, let alone that that she would be celebrating baby milestones with them, she wouldn't have it any other way.
"When I met, or, I guess, became friends with the girls, we always talked about how we should be on the same page as far as when we're going to try to get pregnant. And then it actually happened. It feels like a movie; it feels like a TV show ... it doesn't feel real," she added. "The fact that we all were one after the other — pregnant, pregnant, pregnant. It's so much fun."
Article continues below advertisement
Several of Lala's current and former co-stars are experiencing motherhood at the same time as her, and her former boss at SUR is now navigating a new role as well: grandmotherhood.
Lisa Vanderpump became "Nanny Pinky" in November 2021, when her daughter, Pandora Vanderpump Sabo, gave birth to a son named Theodore. While Ocean has yet to have a playdate with Theodore, Lala is looking forward to the time when all of the Vanderpump Rules babies can get together in person.
"I'm so happy for Lisa Vanderpump because I know what it's like to have a new addition to a family ... it's just incredible," Lala said.
Vanderpump Rules airs on Tuesdays at 9 p.m. EST on Bravo.