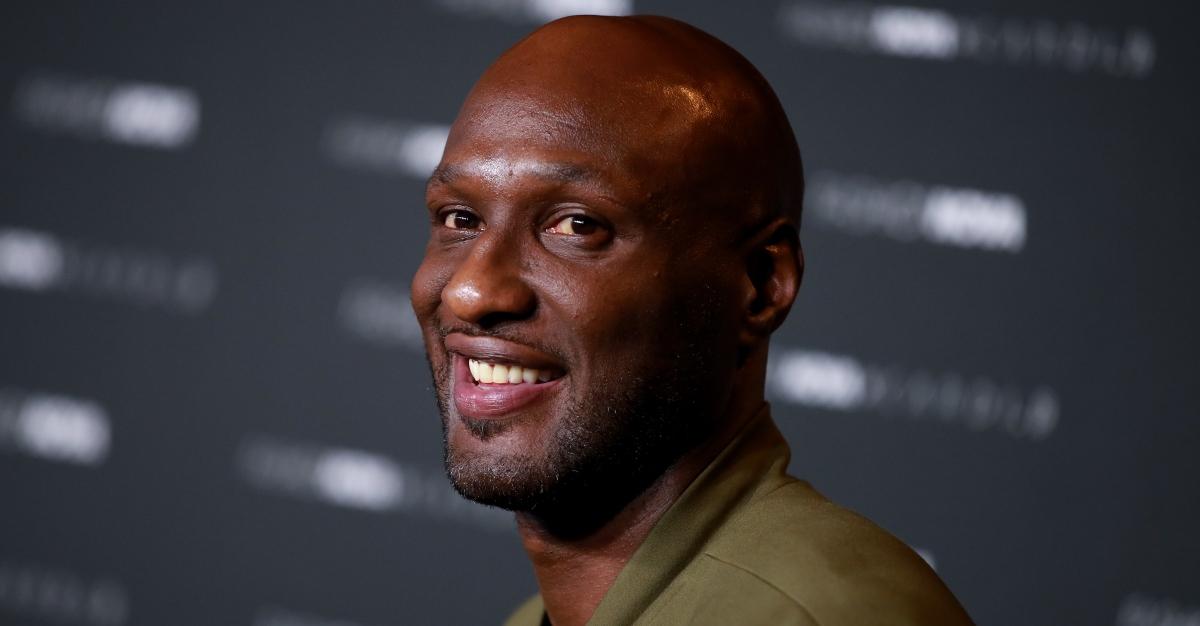 Who Is Lamar Odom's Best Friend? The Story of Their Friendship Is Tragic
Lamar Odom: Sex, Drugs & Kardashians is full of bombshells. As the title suggests, the TMZ documentary examines the 43-year-old former Los Angeles Lakers' rocky relationship with adultery, illicit substances, and the entire Kardashian clan.
Article continues below advertisement
In an emotional interview with Harvey Levin, Lamar Odom, who is now sober, recounts the worst moments during his years of substance abuse and sex addiction. The former professional basketball player gets up close and personal with the subject of loss — and there is no shortage of it.
Lamar has lost — metaphorically and physically — countless people throughout his life. And in 2015, he lost his best friend.
Here's everything you need to know about their incredibly close relationship.
Article continues below advertisement
Lamar Odom and his best friend, Jamie Sangouthai, had known each other since childhood.
Lamar and Jamie's friendship went way back. The two were inseparable in high school, which they attended in Queens, New York, and shared a deep love of basketball.
"They were so close. They wouldn't even go to the bathroom without asking the other," Jamie's father, Guillermo Castillo, said. "They couldn't live without each other."
Article continues below advertisement
Lamar and Jamie's bond intensified when they moved from New York to Los Angeles. Jamie was even the best man at Lamar and Khloé Kardashian's wedding in September 2009.
Over the next few years, Jamie frequently appeared in the two-season Keeping Up With the Kardashians spin-off, Khloé & Lamar. Jamie even lived next door to the couple at one point.
However, the world of drugs and alcohol often coincided with Lamar and Jamie's intense friendship. Both men struggled with addiction and, in 2015, it ended Jamie's life.
Article continues below advertisement
Jamie died from a drug-related bacterial skin infection in 2015.
On June 14, 2015, Jamie passed away in n L.A. hospital from a bacterial skin infection caused by heroin use. At the time, the Los Angeles Coroner's Office assistant chief, Ed Winter, explained the details of Jamie's death to PEOPLE.
"Cause A is Necrotizing fasciitis. Cause B is chronic intravenous narcotism," he said. "How it occurred was self-injection and ruled an accident."
After the news broke about Jamie's death, Khloé Kardashian took to Twitter to express her feelings about the unexpected tragedy. "When does it stop?" the reality TV star wrote alongside a broken heart emoji. "RIP Jamie Sangouthai."
Article continues below advertisement
Khloé's best friend, Malika Haqq, shared her condolences on Instagram. Beneath a photo of herself with Lamar, Jamie, and Khloé, the actress wrote a heartfelt caption about Jamie's untimely passing.
"Through good and bad times, life shows us every spirit matters and leaves a print on the hearts of others after they have passed," she said. "RIP Jamie Sangouthai #GodHelpUsAll."
Article continues below advertisement
Jamie's father thinks his son's death caused Lamar to overdose.
"I think Lamar is done," Guillermo told the New York Daily News. "I think most of it is because he missed my son so much. I think deep inside they had a death wish, or a wish to die together."