Lamar Odom Reveals More About Dating History in New Doc — Who Are His Exes?
Lamar Odom's dating history is extensive. He has a few exes you've probably heard of already. Here's the women linked to the former NBA star.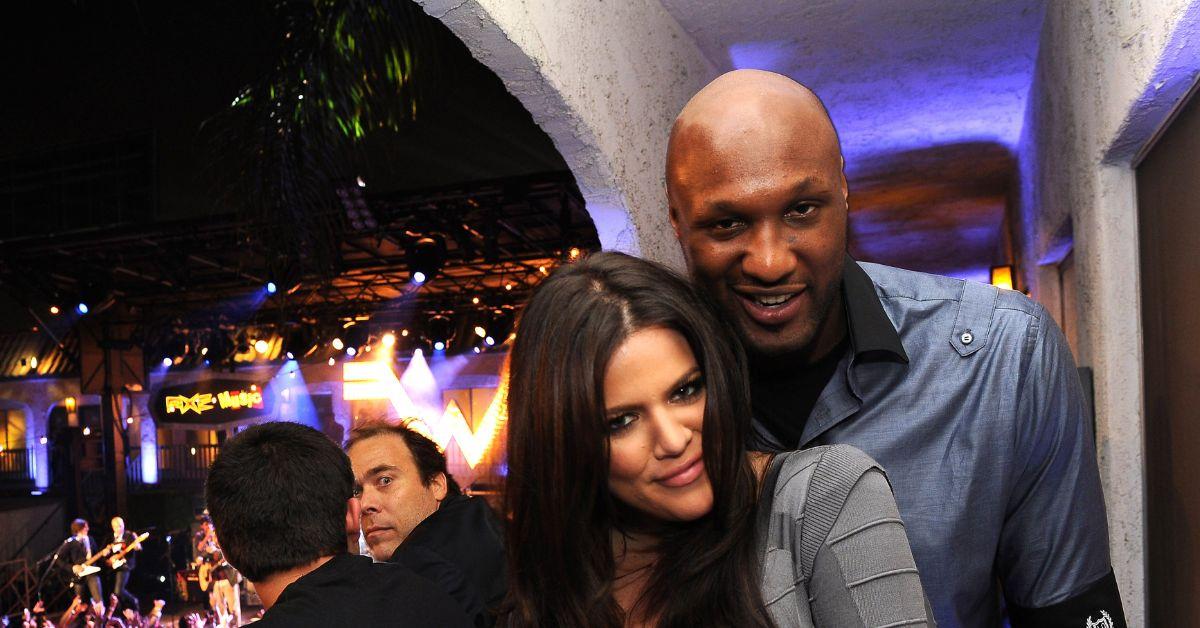 While many sports fans became familiar with Lamar Odom during his celebrated basketball career, the NBA champion's personal life has recently kept him in the news. Several years after he nearly died of a drug overdose in 2015, Lamar publicly admitted to being addicted to sex, drugs, and other substances.
Article continues below advertisement
In 2019, Lamar released his first memoir, From Darkness to Light, which covered everything from his rise to basketball superstardom to his reality TV show fame and his ultimate downfall and comeback. Lamar has also been candid about his romantic relationships throughout the years.
Much of Lamar's dating history occurred in the public eye. As his documentary, Sex, Drugs, and Kardashians, spills more details about his past relationships, we're looking at all of Lamar Odom's exes we know about!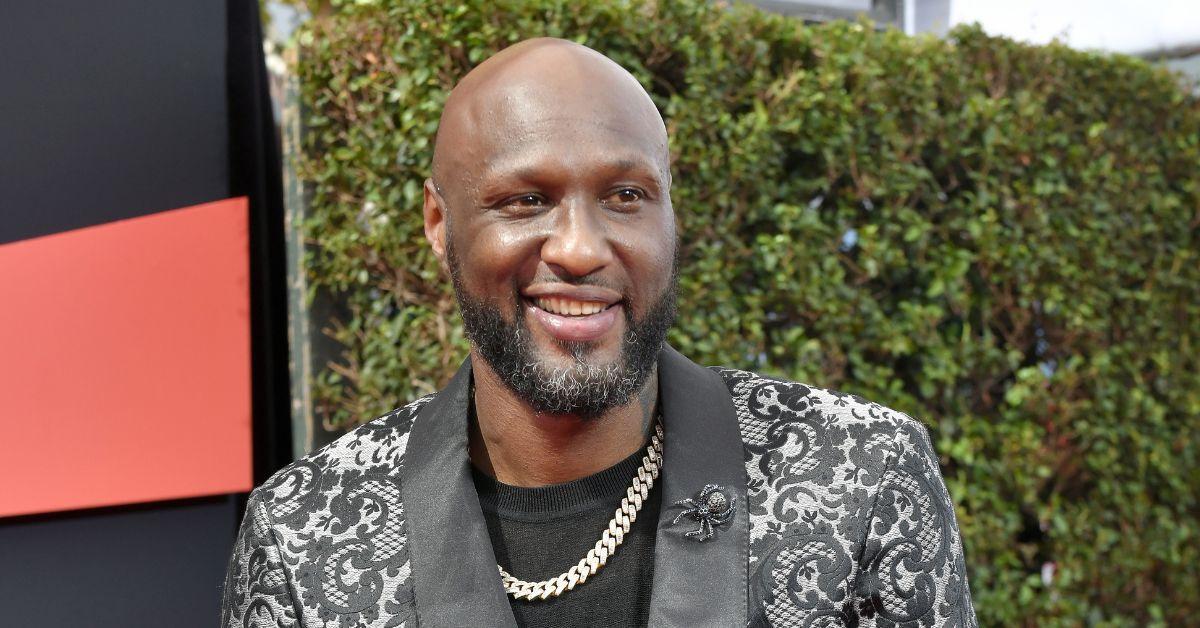 Article continues below advertisement
Lamar Odom's dating history included Taraji P. Henson before Khloé Kardashian.
Before he became famous, Lamar was just a boy from Queens, N.Y., with a passion for basketball. By the time he got to Christ the King High School, he had gained attention on and off the court.
In high school, Lamar met Liza Morales, and the pair started dating around 1996. Lamar and Liza eventually got engaged in 2000, though they never made it down the aisle. However, Liza is the College Hill: Celebrity Edition alum's only baby mama. The exes have two children — Destiny and Lamar, Jr. They welcomed a third baby, Jayden, in 2006. Tragically, Jayden died of sudden infant death syndrome (SIDS) at six months old.
Article continues below advertisement
Liza and Lamar's relationship has been rocky through the years, and she told Page Six in January 2022 that they hadn't spoken "in a year-and-a-half." Following his split from Liza, Lamar started dating actor Taraji P. Henson after they met at an HBO party in 2009.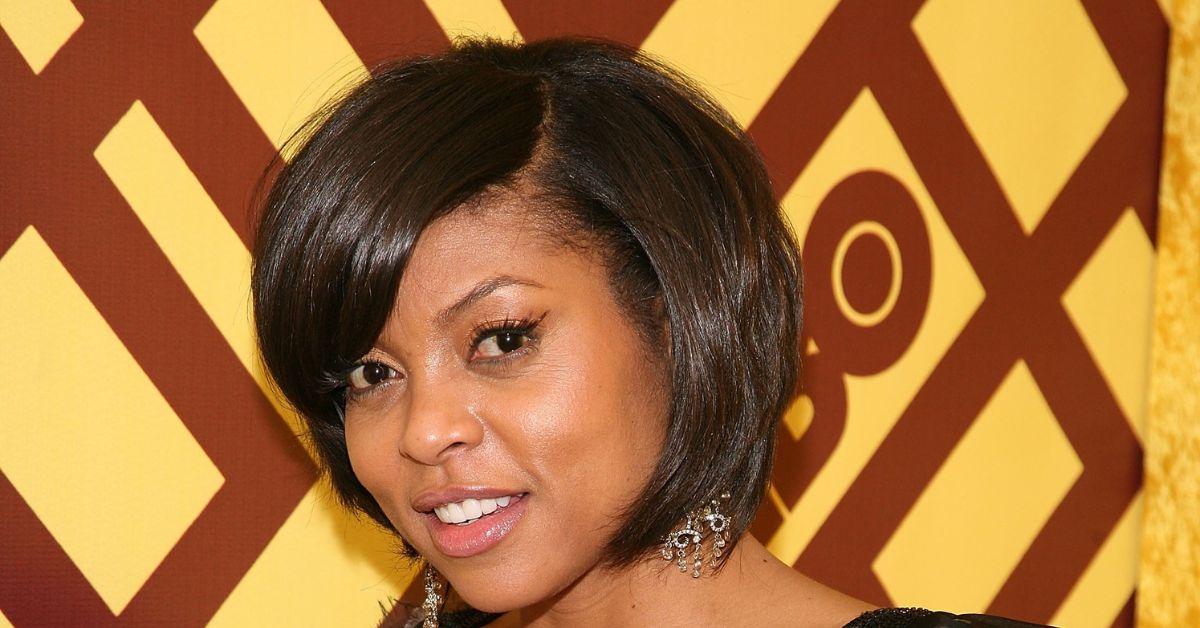 Article continues below advertisement
Although they kept their relationship on the hush-hush, Lamar said in 2019 that Taraji was his ​​most significant relationship as a grown-up that I had with a Black woman." But soon, Lamar prematurely ended things with Taraji when he locked eyes with his future wife.
In August 2009, Lamar and Khloé met at Ron Artest's party. They hit it off, and Lamar eventually proposed to Khloé one month after meeting each other. The couple's marriage was a significant part of Keeping Up With the Kardashians and landed them a spinoff series, Khloé and Lamar. Unfortunately, things turned sour as Lamar's substance abuse and infidelity became more public.
Article continues below advertisement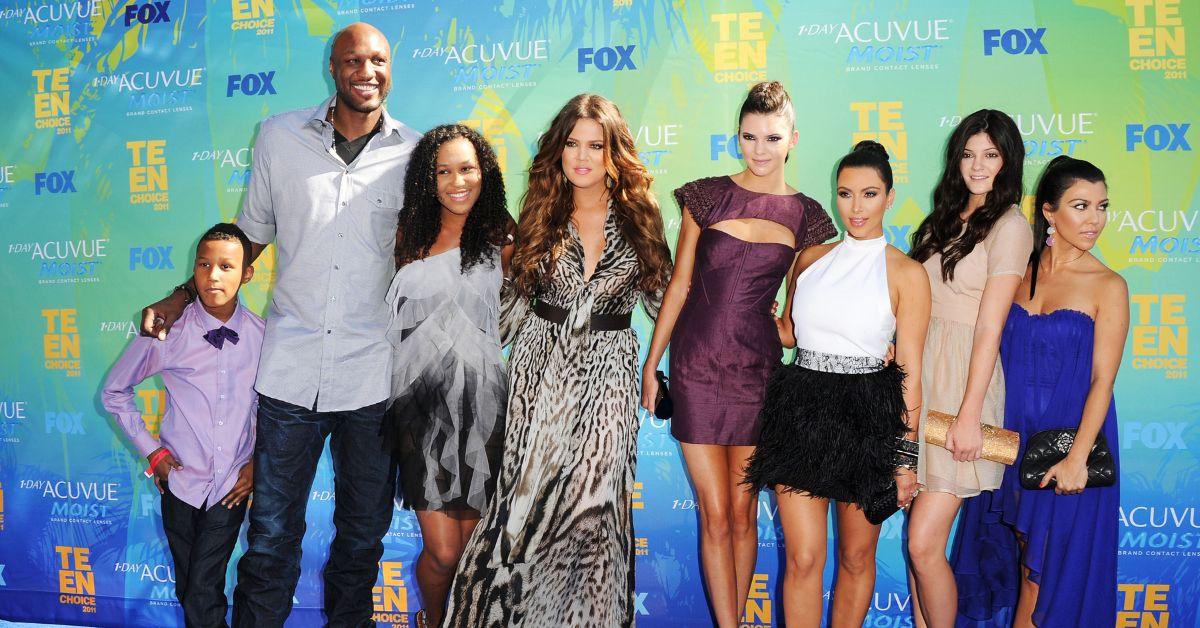 In his marriage to Khloé Kardashian, Lamar Odom admitted he "put her through sh-t."
Khloé filed for divorce from Lamar in 2013 after four years of marriage. They were separated for two years when Lamar experienced a drug overdose while visiting the Bunny Ranch in Nevada in 2015. Lamar said he didn't take drugs the night of his overdose, but officials found him unconscious. Khloé dismissed the divorce case and became responsible for Lamar's medical care.
Article continues below advertisement
While Khloé went through the divorce in 2016, Lamar publicly praised his ex-wife. In Sex, Drugs, and Kardashians, he said his ex never judged him for his cocaine addiction and shielded him as much as possible, even when he was unfaithful.
Article continues below advertisement
"She was hurt," Lamar said of his ex-wife's reaction to his cocaine use. But Khloé was a good wife. She wasn't dismissive, or like, 'Get away from me,' or ugly and nasty. She … wanted to protect me. Behind the scenes, I put her through sh-t."
He added: "I had these random women coming out … I was having full-blown relationships on the road, and my wife is Khloé Kardashian. It's buggin'. I'm laughing out of embarrassment."
Article continues below advertisement
After his divorce from Khloé, Lamar stayed single for a few years. In August 2019, he went Instagram official with a new love interest, fitness trainer Sabrina Parr. Sabrina and Lamar dated for a few months before he asked her to marry him in November 2019.
The pair planned to marry in late 2020 but never made their union official. That year, they called off their engagement but reunited for Thanksgiving 2020. By December, the two called it quits again, this time for good. Lamar told Showbiz Cheat Sheet their relationship "wasn't really good for me."
Lamar Odom: Sex, Drugs & Kardashians is available to stream on Hulu.