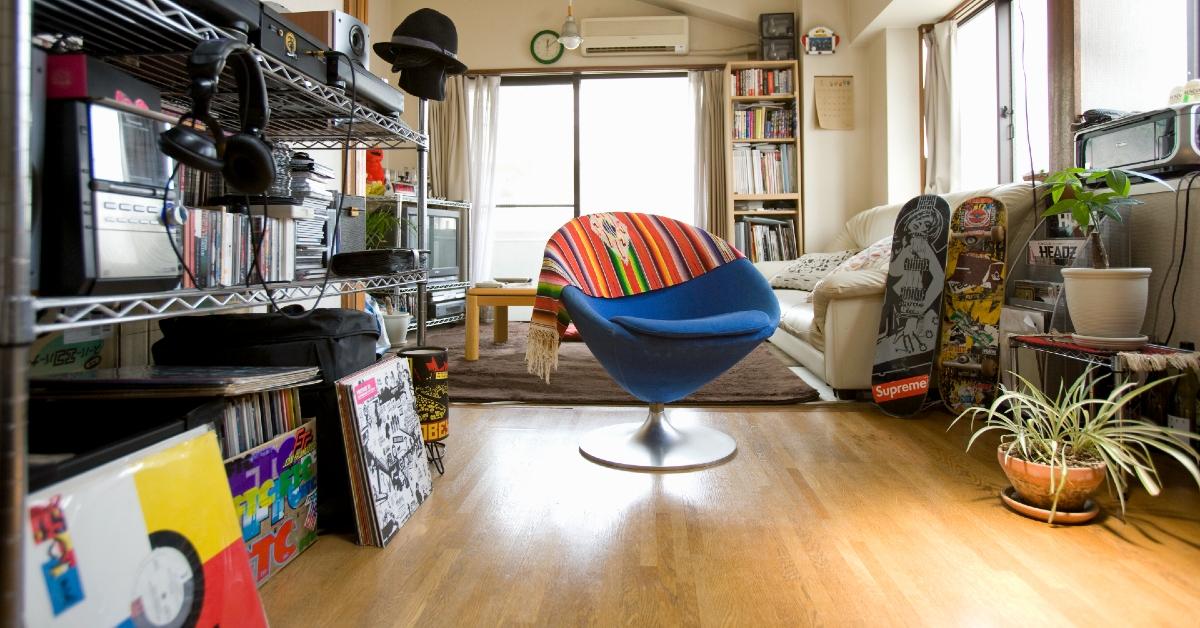 Landlord Shows "Horrifying" Before and After Transformation After Tenant Departure
A landlord showed depressing before and after photos of what their apartment looked like prior to renting it, and the chaos their tenants left behind.
If you've ever rented before, then you may have very well come across a landlord who seems like they will stop at nothing to keep whatever cash deposit you gave them at the start of your rental agreement. It seems like there's no shortage of crumby landlord stories on the internet that feature property owners who show off tenants' places without their permission or overall just do a really poor job of maintaining the properties that they rent out.
Article continues below advertisement
You've got landlords who are addicted to increasing rental rates, and some who try and get more money out of you once they think you're earning more than they are.
And while there are a lot of anecdotes about gnarly landlords out there, there are a healthy number of nightmare tenant stories as well.
Folks whose behavior is so questionable that it'll make you want to side with the person who's renting out the property and making a good living off of it, as opposed to the person who's temporarily paying a high monthly stipend for the privilege of funding someone else's mortgage.
Article continues below advertisement
Like TikToker and landlord Jeff Kowalczuk's viral post showing the before and after of a place he rented out. The video begins by showing off a living space with neutral tones, dark floors, and white windows that let in plenty of light.
Article continues below advertisement

The aesthetic could easily be described as "classy." Is it a bit safe and would it get a ton of brownie points if it were featured on an HGTV home renovation show? Absolutely, but the design is timeless and it's the kind of house that you could easily luxuriate into and gussy up with specific furniture choices and wall decorations to make it your own.
Article continues below advertisement

However, it appears that the tenants weren't a fan of this "blank canvass" idea and decided to personalize the abode by painting the walls an assortment of random colors.
Article continues below advertisement

One room was made to look like it had exposed brick and that there were random pipes coming in and out of the walls. The TikToker showed off addition after cartoonish addition, and the garishly designed apartment makes one thing very clear: there's no way that they're going to get their security deposit back.
Article continues below advertisement

In fact, depending on the amount of work it would take to remove all of the stuff left over by the tenants, it's not hard to imagine that the work it would take the landlord to restore the living space to its original state would be more than whatever deposit was given.
Article continues below advertisement

In addition to the strange, erratic, and sloppily administered paint jobs, the home was a mess. The kitchen was riddled with pots and pans, there was a random barrel just chilling there, and one of the doors was made to look like a metal cast, haunted attraction entranceway as part of a dungeon theme.
Article continues below advertisement

Things just got worse when entering the bedroom, leaving the impression that the house was designed to look like a Mighty Max playset.
In another video, Jeff stated that squatters parked a caravan in the backyard of the property and have seemingly taken up residence there.
Article continues below advertisement

Some TikTokers said that while the tenants certainly were out of line for the way they designed the apartment Jeff rented out to them, they also wondered how often Jeff would visit his properties, as it appears whoever is squatting in the yard has been there for quite some time.
Article continues below advertisement

What do you think? Is it uncool of tenants to make such drastic changes in an apartment they're renting, especially if they don't plan on living there for the long term?