Struggling to Find a Last-Minute Halloween Costume? TikTok Has You Covered!
Halloween is around the corner, so if you want to join in the fun, here are our favorite last-minute costume ideas straight from TikTok!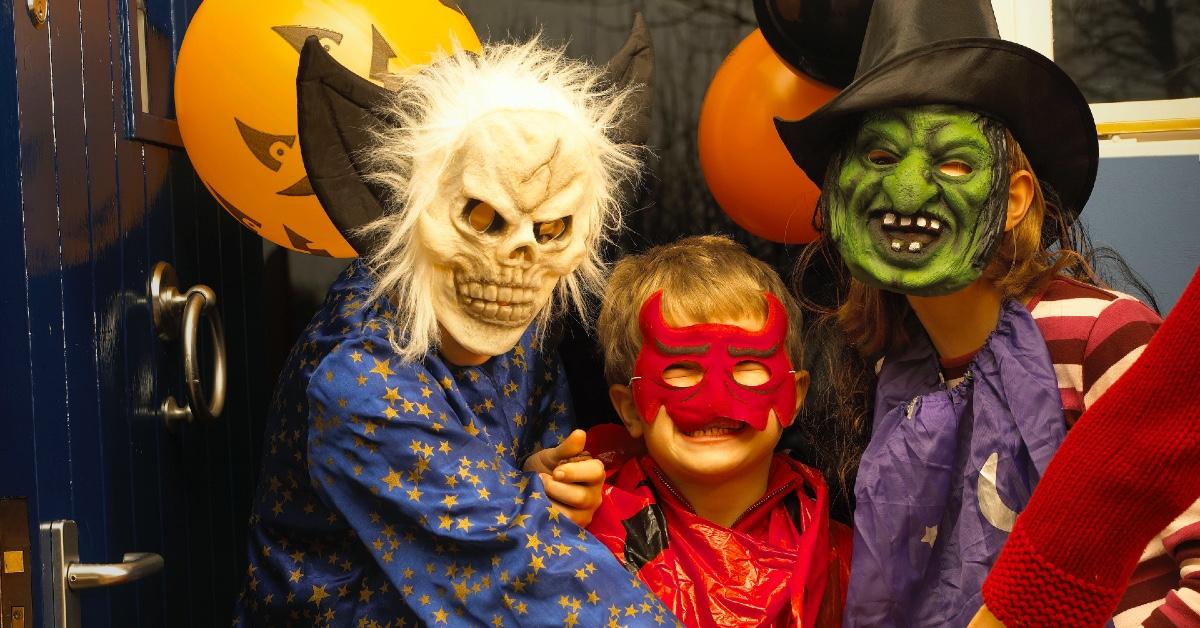 It's time to break out the spooky, scary skeletons because it's almost Halloween!
If you need a last-minute costume or find yourself sitting in Joanne's Fabrics about to give up on a DIY challenge, TikTok is coming to the rescue! Like many people this season, Tiktokers have gone all out — sharing spooky decoration ideas and delicious Halloween treats — so you know the platform also has plenty of suggestions for last-minute costumes.
Article continues below advertisement
Here are some last-minute Halloween costume ideas TikTok recommends.
Princesses or fairies
For anyone trying to keep things simple this Halloween, look no further. Thankfully, most Disney princesses and fairies follow a basic color scheme, so any dress in your closet will do. Throw on a tiara, gloves, or a pair of fairy wings for a simple (yet charming!) last-minute costume.
Creatures
As one user points out, it's relatively easy to grab a solid-colored clothing item (a dress, maybe even a matching sweatsuit), slap a pair of wings or horns on, and call it an evening. Angels, devils, unicorns, bunnies, cats, and even Maleficent are widely recognized with nothing but a color-block clothing item and an accessory!
Pop-culture figures
Between Paris Hilton, Britney Spears, and Barbie, there are more than a few pop-culture icons to mimic this Halloween. Most of these costumes require little more than blonde hair, a pair of sunglasses, and a crop top. Some have even suggested that a group costume idea could be the many different Britney Spears music video outfits, with iconic looks from "Toxic" and "Baby One More Time."
Article continues below advertisement
Netflix characters
Shows like Outer Banks, Stranger Things, and even The Haunting of Bly Manor rely heavily on clothing that already exists in the real world, so it's only natural that fans of those Netflix series would already have something similar in their closets. To play a character from Outer Banks, a crop top and jean shorts are the way to go. Stranger Things takes inspiration from '80s fashion, and Bly Manor includes knit sweaters galore.
Article continues below advertisement
Cartoon characters
Kim Possible and Ron Stoppable are popular choices for Halloween — all you need is a black turtleneck and a pair of green cargo pants to rock their look. The Powerpuff Girls are a classic cartoon trio, and all you need to dress up as them is pink, blue, and green outfits. Winnie the Pooh and Spongebob are also relatively simple for stumped Halloween-goers to emulate. All you need is a yellow t-shirt and brown or red shorts, and you could be Spongebob or Winnie for a day.
Article continues below advertisement
Occupation-based costumes
Calling all pirates, cowboys, nurses, and firefighters! These costumes can mostly be made with items already in your closet, especially if you've lived for the cow-print, fringe, and silk scarf trends that have been popular through 2021. Throw on a plastic hat available at Dollar Tree or Walmart, and congratulations! You've successfully crafted a last-minute costume.