Does Will Find His Missing Wife Lisa in the Ending of 'Last Seen Alive'? (SPOILERS)
What happens when your wife gets kidnapped in broad daylight at a gas station? Does Will ever find his wife in 'Last Seen Alive'?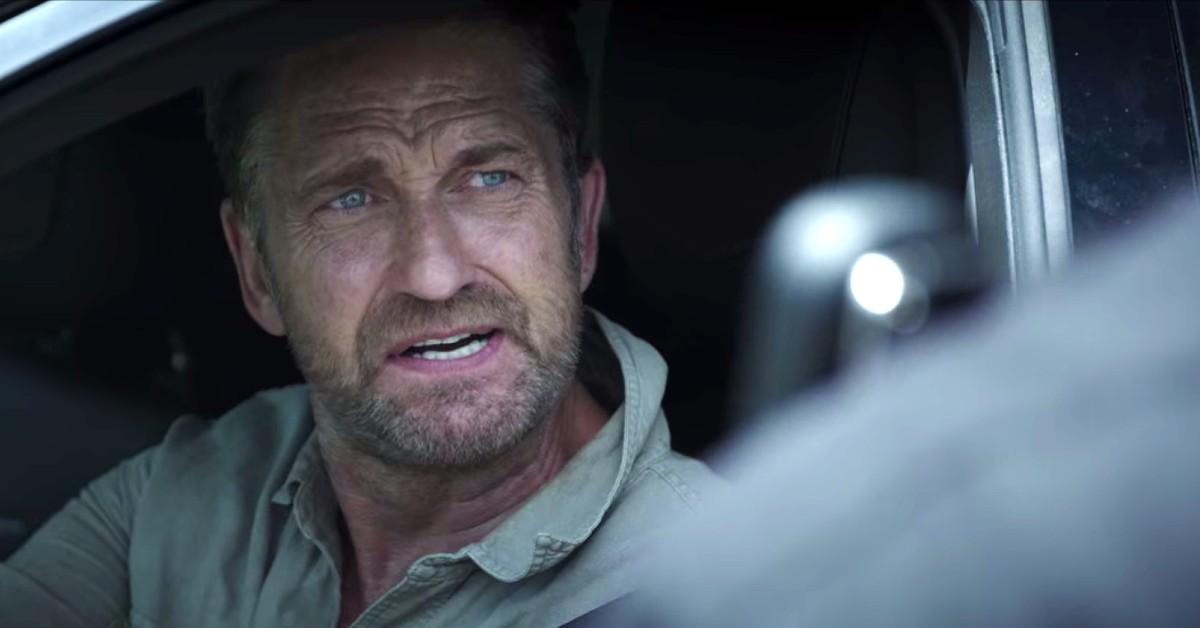 Spoiler alert: The following article contains major spoilers for the film Last Seen Alive, now streaming on Netflix.
The premise for the film Last Seen Alive on Netflix is downright terrifying because it's something that can easily happen in real life — and it has. After Lisa Spann (Jaimie Alexander) asks her husband Will (Gerard Butler) for a marriage separation, he drives her back to her parents house for some time apart.
Article continues below advertisement
They stop at a gas station about fifteen minutes away for Lisa's parents house – and to say everything goes to hell would be an understatement. Lisa is abducted, and Will finds himself left alone with the police eyeing him as the prime suspect.
So what happens in the Last Seen Alive ending? Let's break it down.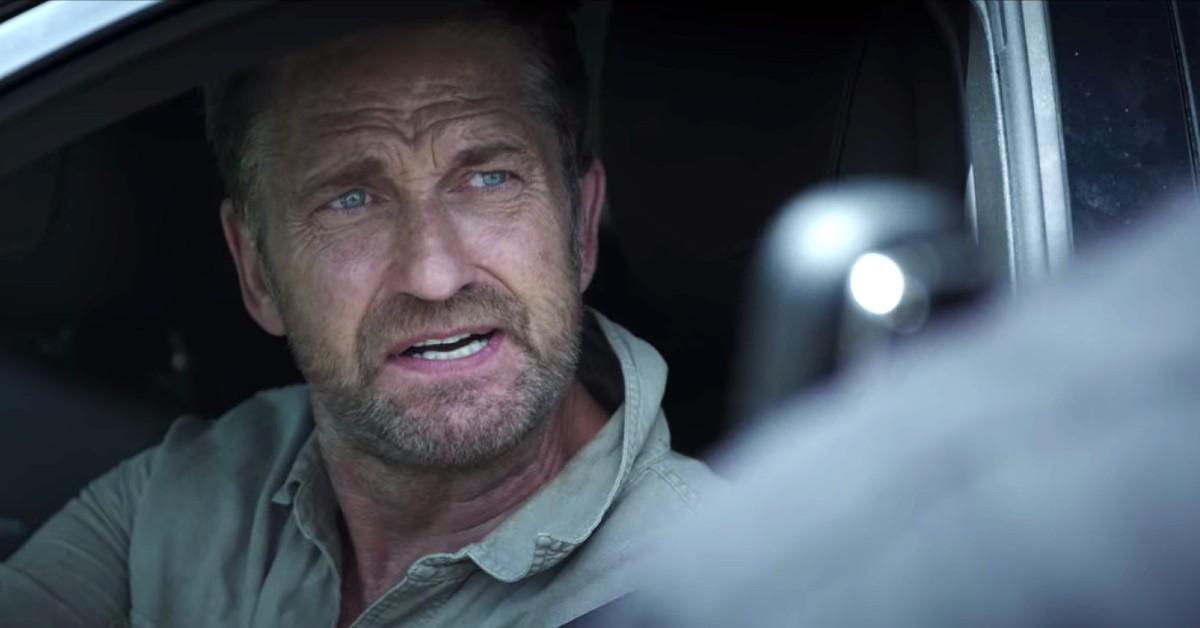 Article continues below advertisement
The 'Last Seen Alive' ending, explained.
You know that one saying? The one that basically says you're more likely to be attacked/murdered by someone you know? It turns out that's the case with Lisa's kidnapping.
Will discovers that Lisa was kidnapped by her parents handyman, Knuckles (Ethan Embry). But why would Knuckles kidnap a random woman from a gas station? Is he salty about being named Knuckles?
Lisa's parents reveal to Will that Knuckles has known Lisa since their school days. Will asks Lisa's mom Anna (Cindy Hogan) if Lisa would recognize Knuckles enough to actually get in a car with him.
Anna says no, and Will sets off in hot pursuit of Lisa's kidnapper. It turns out Knuckles kidnapped Lisa, knowing how wealthy her parents and Will were. Knuckles had hoped to get ransom for Lisa for drug money from a man named Frank (David Kallaway).
Article continues below advertisement
Basically, Knuckles' plan was terrible from the start, since Frank is pissed that Knuckles kidnapped Lisa in an area where he was caught on camera. He orders Knuckles to get rid of his incriminating evidence (aka Lisa) and basically bury her somewhere where she can't be found.
Article continues below advertisement
Wait, so is Lisa dead?
Thankfully, Will hunts down Frank, who claims he doesn't know a Knuckles (given that name, we wouldn't claim to know him either TBH). Frank ends up dying during his confrontation with Will, which doesn't help matters in the search for Lisa.
Just when Will thinks the trail runs cold, he runs into Oscar the gas station guy — who also offers up information about Lisa's well-being for ransom. Oscar has proof that he knows where Lisa is. He shows Will her phone.
However, Oscar ends up dying too. What's a guy like Will to do? Just when it seems like his trail has run cold again, Will finally finds Lisa. She's locked in a shed near the hole Knuckles dug for her body.
Thankfully, Lisa is very much alive. At least Knuckles did that part right. Will and Lisa are reunited and reconciled, and they all live happily ever after. You can stream Last Seen Alive now on Netflix.