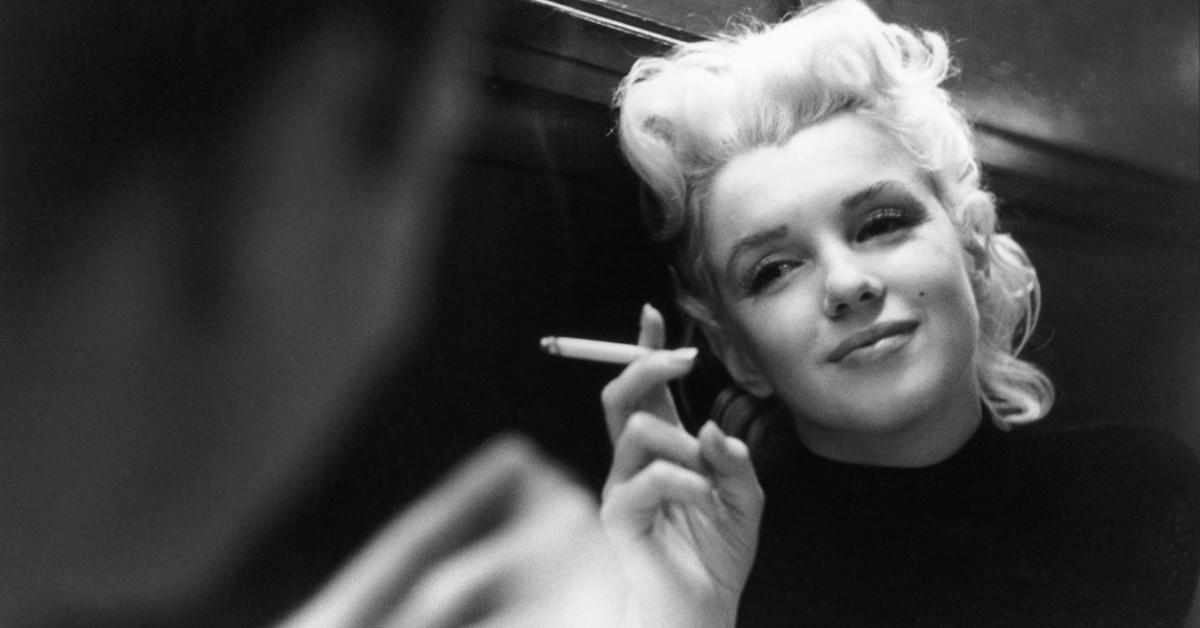 Fact-Checking 'Blonde': Expert Claims Marilyn Monroe Was Not in a Throuple (EXCLUSIVE)
What is Charlie Chaplin Jr. and Marilyn Monroe's relationship timeline? Learn more about the relationship, depicted in the Netflix film 'Blonde.'
Spoilers about Blonde ahead!
Netflix's new movie Blonde is a movie about Marilyn Monroe, but it's hardly a factual biopic. For example, Marilyn's relationship timeline with Charlie "Cass" Chaplin Jr. does not include a threesome with Eddy Robinson Jr.
But Blonde was never meant to stay true to Hollywood history. Per Deadline, the movie is based on the 2000 Joyce Carol Oates novel of the same name, which is described as "a thinly veiled but highly fictionalized (and equally controversial) account of Monroe's life."
Article continues below advertisement
In an interview with Sight & Sound, director Andrew Dominik said he didn't think it "matters" that audiences might mistake the film for factual.
"Does anyone care, really?" he added. "People who make films tend to think they're incredibly important. But it's just a movie about Marilyn Monroe. And there are going to be a lot more movies about Marilyn Monroe."
So to clear up any confusion, here's what we know about Marilyn, Cass, and Eddy.
The film depicts a threesome between Marilyn Monroe, Cass Chaplin, and Eddy Robinson Jr.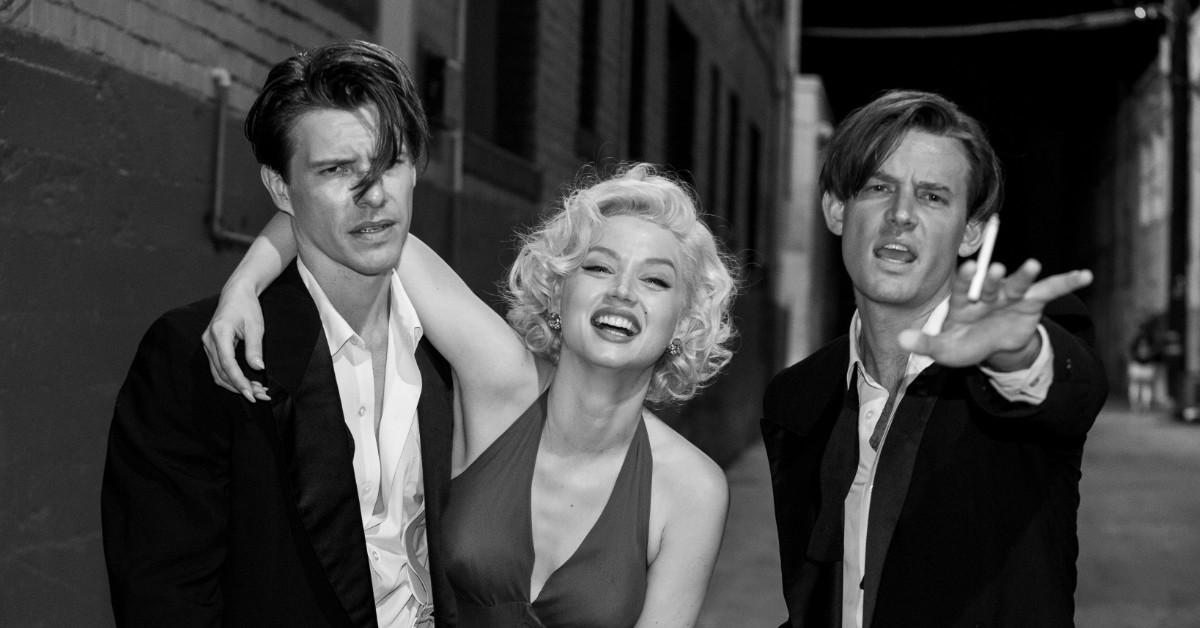 Blonde stars Ana de Armas (Knives Out) as Marilyn, while Xavier Samuel (Elvis) and Evan Williams (Versailles) have supporting roles as Cass and Eddy, respectively.
Article continues below advertisement
Marilyn, of course, was the Hollywood actress known for her roles in films like Gentlemen Prefer Blondes, The Seven Year Itch, and Some Like It Hot. Cass was one of the sons of silent-film star Charlie Chaplin, while Eddy Jr. was the son of Little Caesar and Key Largo actor Edward G. Robinson.
In Blonde, viewers see Marilyn meet Cass and Eddy in an acting class before the trio head home for a threesome, eventually becoming a throuple, according to USA Today.
In reality, Marilyn had separate relationships with the two men.
Scott Fortner, a historian and collector of Marilyn Monroe memorabilia, said that while Marilyn did have a relationship with Cass, the couple didn't have a threesome with Eddy — as far as we know, at least.
Article continues below advertisement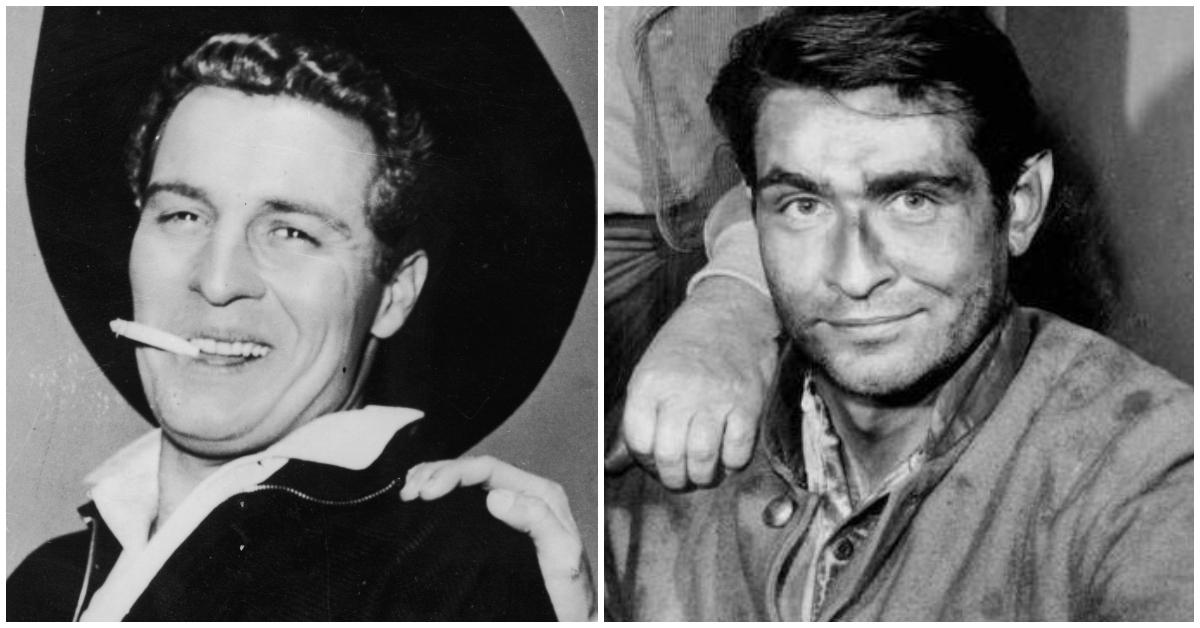 "The three-way sexual relationship between Marilyn, Charlie Chaplin Jr. and Edward G. Robinson Jr. also arose from a crevice somewhere within the mind of the author," Scott told Distractify exclusively. "Chaplin Jr. writes in his biography that he and Marilyn dated briefly, but there certainly wasn't any involvement with Robinson Jr."
He continued, "The film includes vile and disgusting sex scenes, which never happened. One shows Marilyn, Chaplin and Robinson in a movie theater during a showing of Niagara Falls... These scenes insult the dignity of Marilyn Monroe and are yet another example of the malicious creativity of author Joyce Carol Oates."
Article continues below advertisement
The timeline of the relationship isn't clear, but in Goddess: The Secret Lives of Marilyn Monroe, biographer Anthony Summers wrote that Cass invited Marilyn to lunch with his family in 1947, per Radio Times.
The book also reports that Marilyn dated Eddy Jr. after her relationship with Cass ended. But "any passion in the Robinson affair was soon spent, and turned to friendship," Anthony wrote.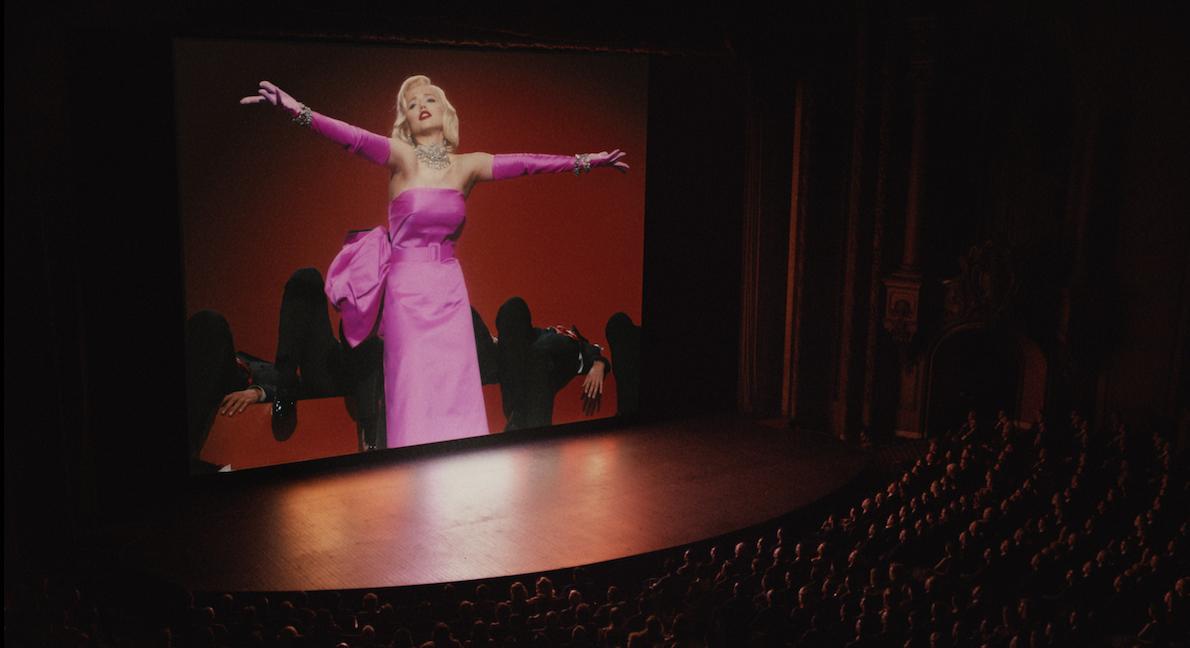 Article continues below advertisement
In Blonde, viewers will watch Eddy inform Marilyn about Cass' death, but in reality, Cass actually died six years after Marilyn, Vulture points out.
Blonde has other inaccuracies and creative liberties. For example, there's no evidence that Marilyn's mother ever tried to drown her in a bathtub.
And though the Blonde version of Marilyn realizes that she's only earning $5,000 for Gentlemen Prefer Blondes while co-star Jane Russell is earning $100,000, the real-life Marilyn earned roughly $15,000 and the real-life Jane earned $150,000.
Watch Blonde on Netflix now.