As Retailers Lock up More Items, One Store Chained Its Laundry Detergent to the Shelves
Customers are releasing videos of the insane things stores are locking up and it's not just the fancy razors. Nothing is safe except for the goods.
There has been a steady increase in what items stores keep locked up tight, and how they are doing it. I remember the days when you could buy any kind of cold medicine without issue. Then things started shifting to behind the counter, due to the existence of pseudoephedrine, a key meth-making ingredient. Soon, expensive razor cartridges were behind a plastic case that made a loud noise whenever you opened it. I assume it was alerting someone that this purchase was coming down the pipeline.
Article continues below advertisement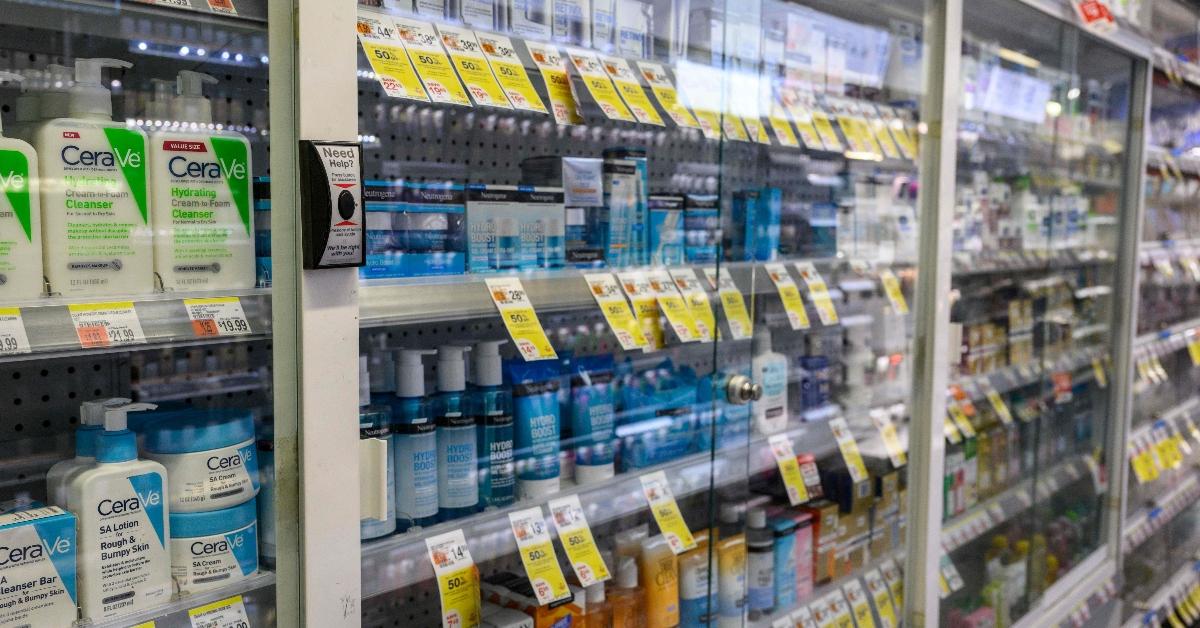 Article continues below advertisement
It seems like half the store is behind a case.
The wording across the video reads "What city am I in?" Although we aren't given an answer, users in the comments section believe this could be anywhere in the U.S.
Article continues below advertisement
The store I see named the most in the various videos on TikTok about locked-up items is Target, and people are angry. Natalie McMillan, who goes by @natalie.mcm on TikTok, is pretty sure stores will actually lose more business because people won't want to deal with the items they don't have access to.
Article continues below advertisement
This I can get behind. There have been many times in my life where I have simply walked out of the store because I couldn't find an employee to unlock a case for me. I also want to point out, this can be anxiety-inducing for anyone who prefers to avoid human contact, which I also understand.
Article continues below advertisement
In her TikTok, Natalie addresses the fact that at her local Target, the entire personal hygiene section is on lockdown. "As a shopping experience this is terrible," she says. "And from a sales experience it makes absolutely no sense." She also made another fascinating observation.
The expensive items were not kept under lock and key; it was the cheaper stuff. Things like bars of Dove soap are behind a plastic wall while high-end skincare items are out and about all willy-nilly. Natalie posits, and I'm inclined to agree, this is because the stores know only impoverished or possibly unhoused people will go for the cheaper items. They don't want something like a "Versed cleansing balm," she said. Perhaps there is another motivation.
Article continues below advertisement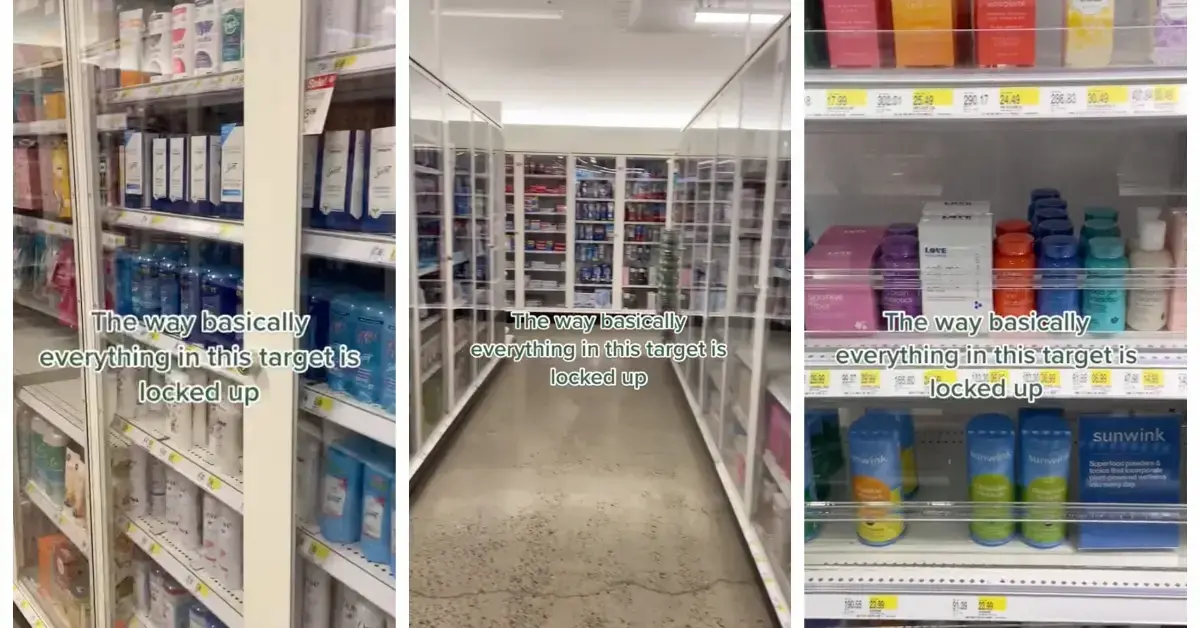 In June 2020, Walmart announced it would "end its practice of locking up African-American beauty care products in glass cases," because they were accused of racial discrimination, per The New York Times. Lorenze Lopez, a Walmart spokesman, told the outlet, "As a retailer serving millions of customers every day from diverse backgrounds, Walmart does not tolerate discrimination of any kind."
Article continues below advertisement
Three years later, more and more stores are increasing the size of their secure areas. In August 2020, USA Today reported that "[c]ompanies like Target, Walmart, Dollar General and Home Depot have been sounding the alarm on retail theft in recent months. Missing inventory was talked about more during this previous quarter's earnings call than any quarter on record, according to data compiled by Bloomberg."

Article continues below advertisement
And while we all know these businesses can afford it, the crap ball always rolls downhill. An uptick in theft spells out an uptick in prices. "Make no bones about it, it's a price that we all pay," Mark Cohen, director of retail studies at Columbia Business School, told USA Today in the same report.
In October 2023, a Walgreens in Chicago redesigned a store specifically to prevent shoplifting. "The redesigned store in Chicago's South Loop neighborhood has its merchandise entirely locked down except for two aisles dedicated to essentials that can be shopped independently," reported RetailWire via a report by CWB Chicago.
Article continues below advertisement
What makes all of this even worse is the fact that these stores are turning to automated options to curb these very real human problems. Hiring more employees to police the store could help prevent theft. If you widen that, paying people a livable wage will absolutely curb shoplifting. Sadly, stores are more concerned with their profit margins and not the people who keep them going.