Leo and Jamal aka Team Afghanimals Are the Most Hated 'The Amazing Race' Pair
Here's why teams hate on Leo Temory and Jamal Zadran aka Team Afghanimals on Season 31 of 'The Amazing Race' — plus spoilers.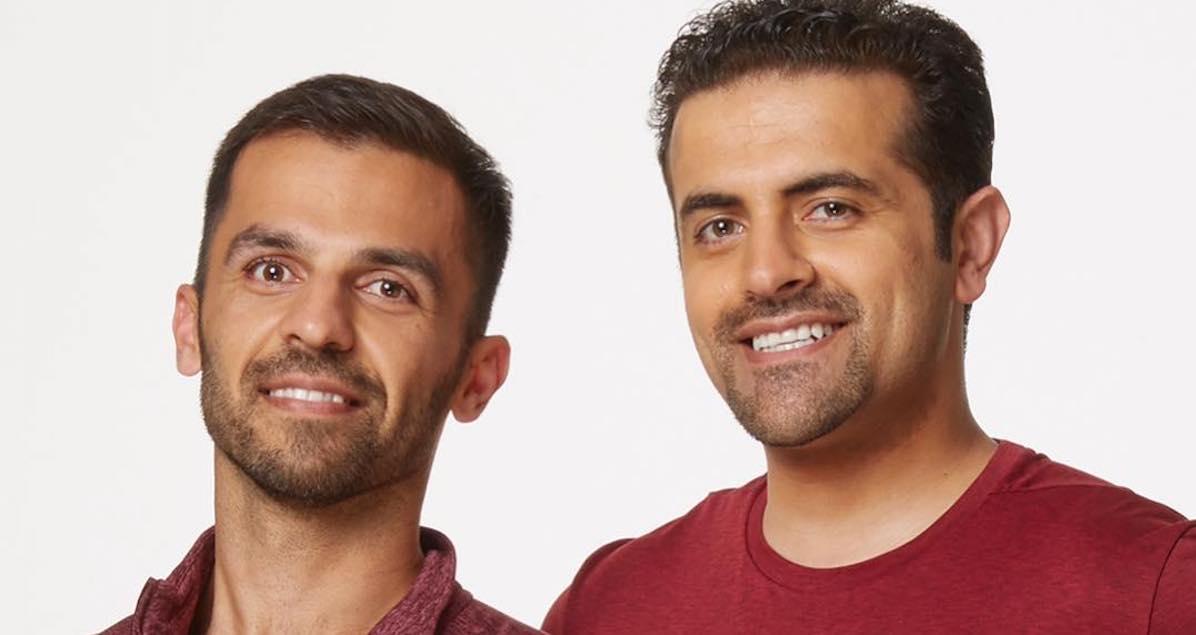 The long-running CBS reality competition The Amazing Race follows 11 teams as they travel around the world competing to win the ultimate prize of $1 million.
This time around, fans can't get enough of Team Afghanimals aka Leo Temory and Jamal Zadran. The competitive pair are known for their trash-talking and scheming on the show, but their high energy has made them public enemy No. 1 among certain groups.
Article continues below advertisement
Leo and Jamal first appeared on Season 23 of The Amazing Race, but were eliminated late in the game after not being able to complete the robot building challenge. The Afghanimals came back to TAR: All-Stars hoping to redeem themselves and walk away with the prize money, but were knocked out short of third place.
So, hoping that the third time is the charm, Leo and Jamal are once again racing around the globe... and making enemies along the way.
Leo and Jamal are not above lying on The Amazing Race. 
Article continues below advertisement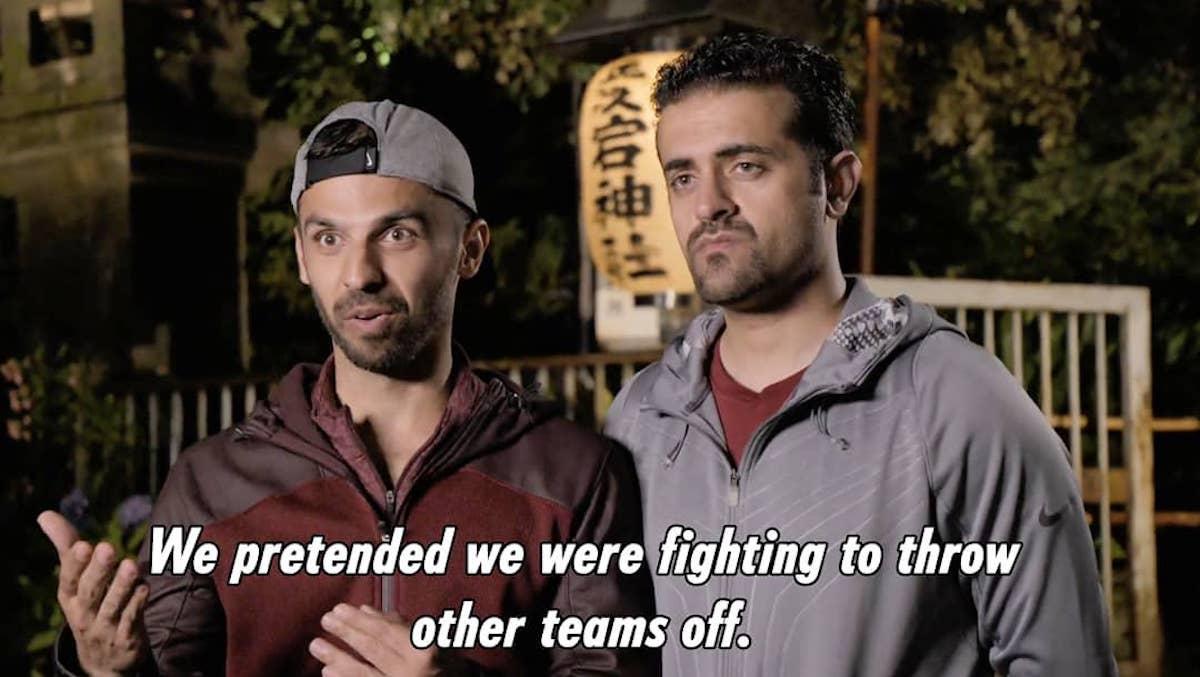 While it makes for interesting TV, not everyone is a fan of Leo and Jamal's game tactics, which typically involves lying to other teams to boost their chances of winning. Along the way, the Afghanimals have become rivals with Survivor duo, Corinne Kaplan and Eliza Orlins.
Leo and Jamal have nicknamed their competitors the "Survivor Snakes," and both groups have clearly made it known they are not fans of one another.
Article continues below advertisement
"The Afghanimals just remind me of the gen pop area of any crappy Las Vegas nightclub," Corinne said in a deleted scene clip. "They don't have enough money for bottle service and they're just milling around trying to get numbers. There's something really skeevy about the two of them. And I can't put my finger on it, but I will."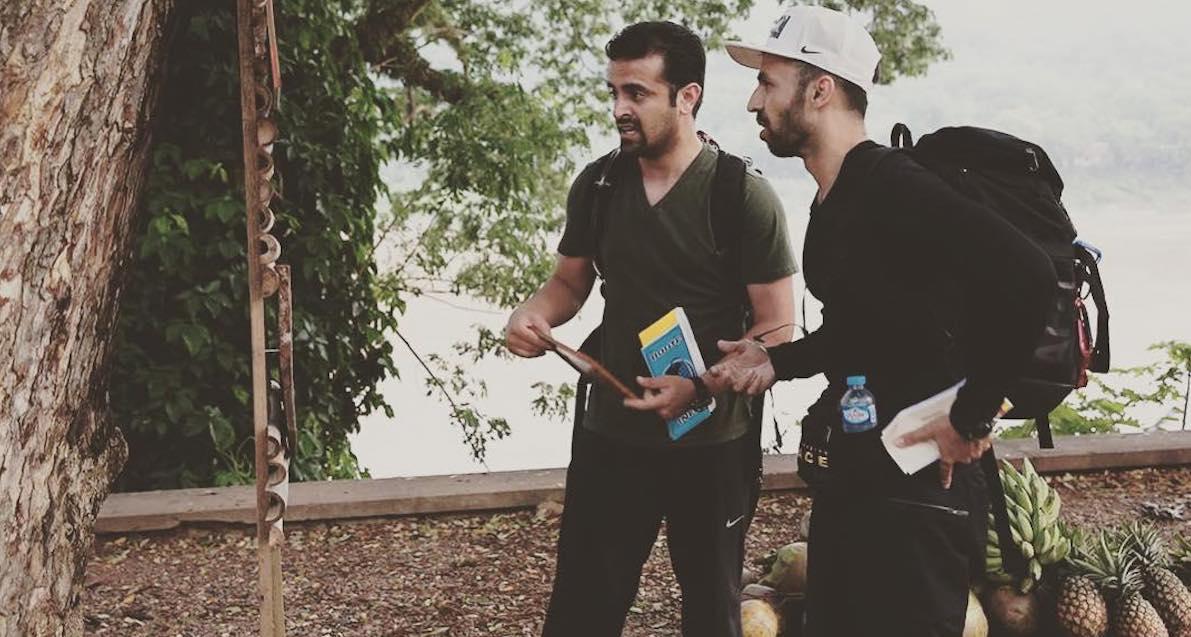 Article continues below advertisement
The two teams initially started feuding in the first episode after the Survivor alums slowed down the Afghanimals' tuk-tuk on the way to the airport. Well, nothing says good reality TV, like a little rivalry.
Off-camera, Leo and Jamal are the complete opposite. 
Despite their tactics, Leo, 31, and Jamal, 30, are nothing like their on-screen personas. Before filming began, Jamal gushed about his No. 1 fan on Instagram — his daughter, Sophia.
"She is my motivation and my good luck charm," he wrote. "She wasn't born the last time I ran the race and the fact the she's knows what the show is and watching past seasons together has filled a special bond between us. She keeps asking if I can take her with me and fit her in my back pack while I race."
Article continues below advertisement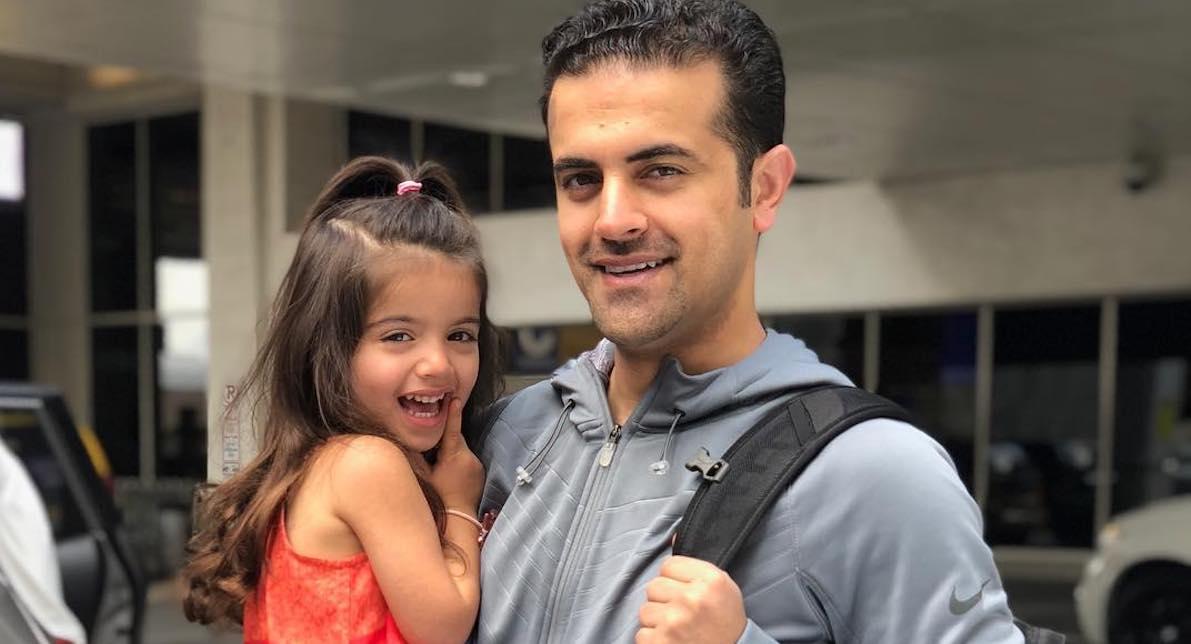 Meanwhile, Leo is the ultimate family guy — he's very close with his sister — as well as the owner of several bars including The Speakeasy in Pasadena.
"Opening my latest business, The Cellar," Leo responded when asked about his proudest accomplishment. When asked where he would most like to travel, he added, "Afghanistan, because it's my parents' homeland and I've never been there."
Do Leo and Jamal win The Amazing Race? (Spoiler Alert) 
Article continues below advertisement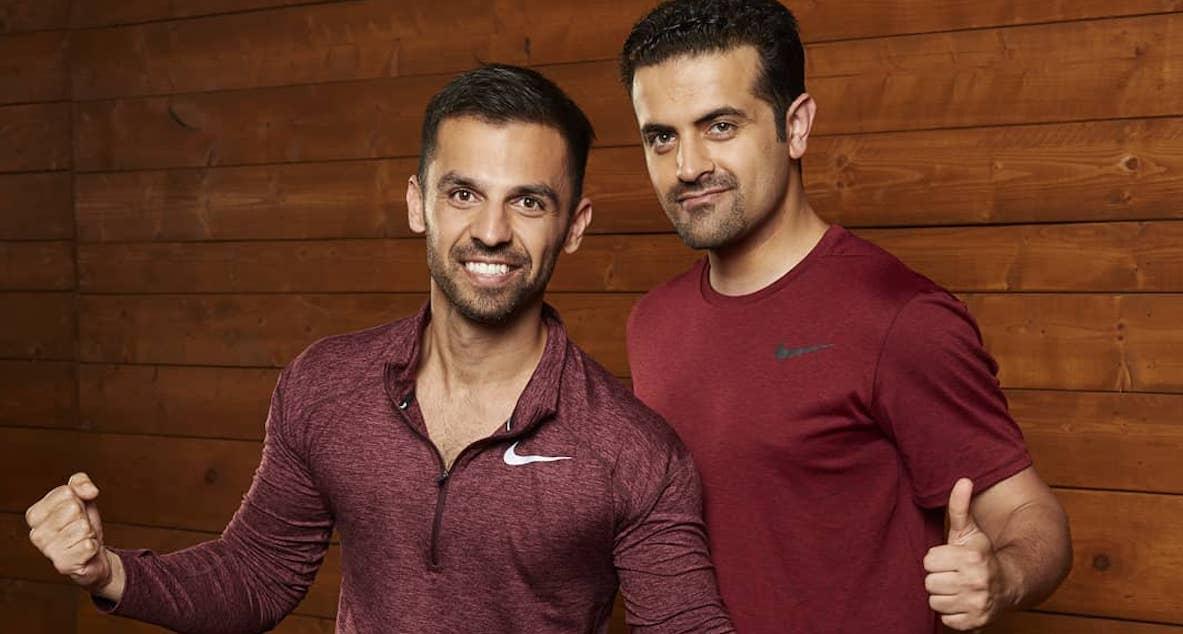 Leo and Jamal don't win Season 31 of The Amazing Race, but they did get a personal best outcome. According to spoilers, the pair come in third place — and are beat by fellow Amazing Race alums Tyler & Korey, who placed second, and winners Colin & Christie.
However, we don't think Leo and Jamal regret their time on the series, which had them travel from Tokyo, Japan to Uganda to the final destination in Detroit, Michigan.
Watch new episodes of The Amazing Race Wednesday at 9 p.m. EST on CBS.