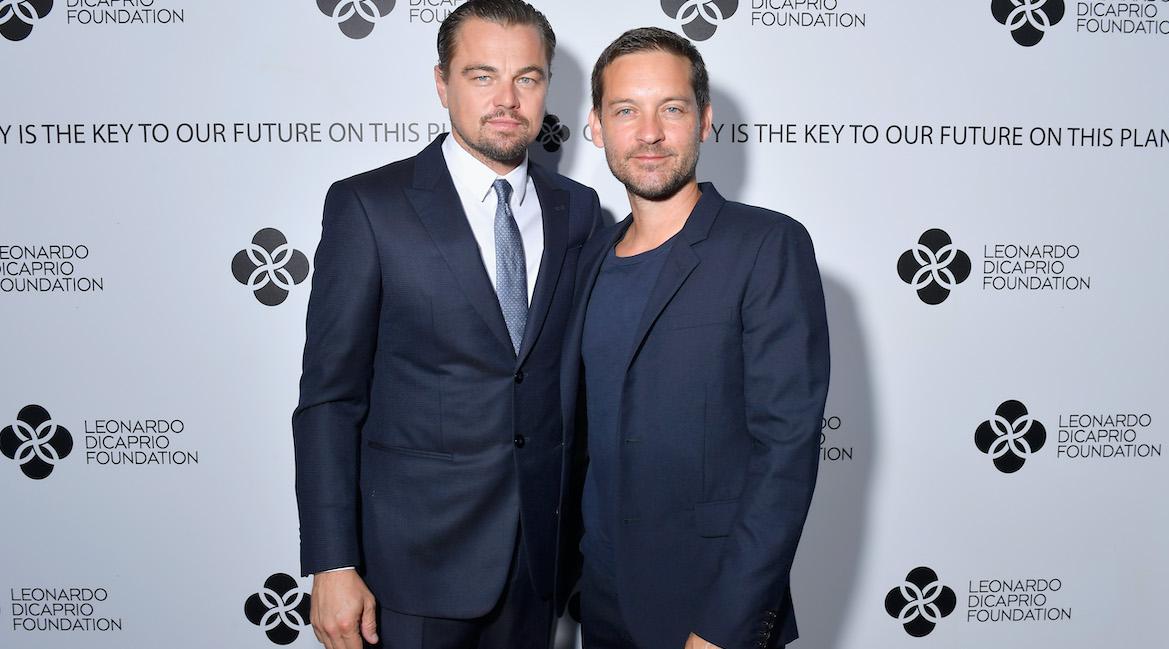 Leonardo DiCaprio and Tobey Maguire Are the Ulimate Hollywood Bromance
Celebrity friendships aren't spoken about much these days, mostly because we don't know who is considered a "friend," especially with the romantic scandals and competition for roles out there.
Article continues below advertisement
However, every now and then the red carpet will roll out a friendship we can't get enough of. One of the longest-lasting Hollywood friendships is between none other than The Great Gatsby co-stars Leonardo DiCaprio and Tobey Maguire.
But how did they meet? And are Leo and Tobey still friends today? Here is everything you have to know about the celebrity BFFs.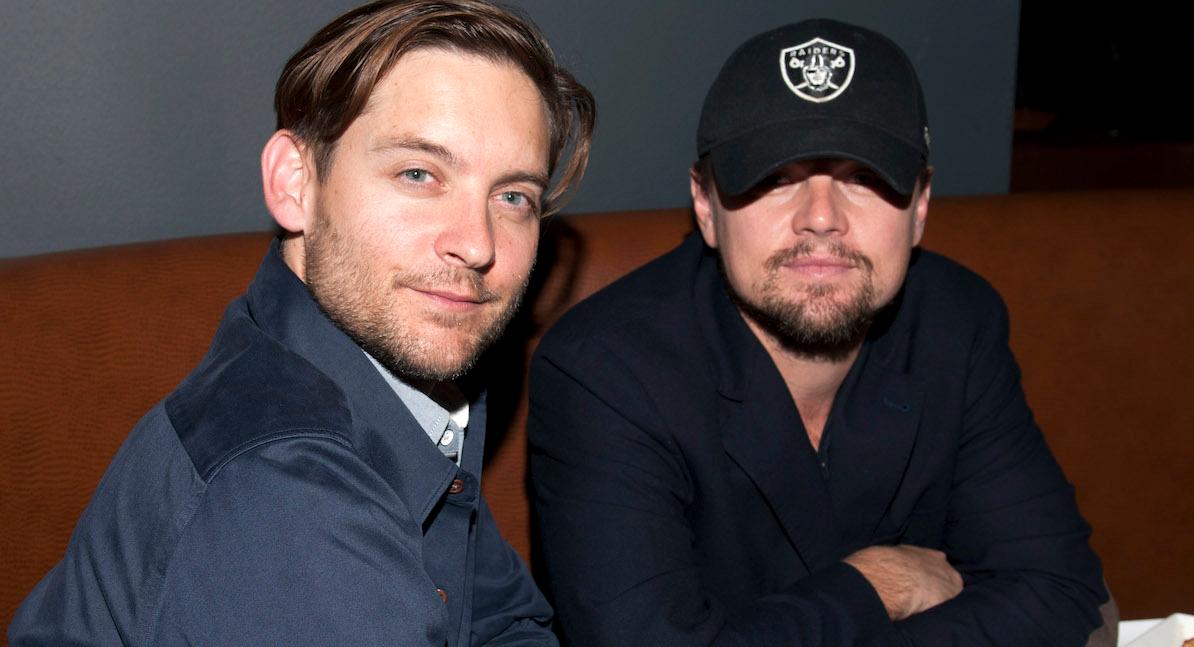 Article continues below advertisement
Leonardo DiCaprio and Tobey Maguire met as child actors.
Both Tobey and Leo started their acting careers as child actors in the '80s. One day, while Leo and his mother were driving through L.A., he recognized someone from a past audition. According to Leo, the magic exchange went like this:
"I literally jumped out of the car," he told Esquire. "I was like, 'Tobey! Tobey! Hey! Hey!' And he was like, 'Oh, yeah — I know you. You're... that guy.' But I just made him my pal. When I want someone to be my friend, I just make them my friend."
From that point on, the pair have been acting together, partying together, and supporting each other.
Article continues below advertisement
Leo and Tobey bonded over their dysfunctional family life.
Part of what makes a strong friendship is being able to connect with the other on a personal level. Leo and Tobey were both around the age of 12 when they met each other, lived in Los Angeles, and were being raised by single mothers.
Tobey's parents split when he was just 3 years old, and he was raised between family members. Though he felt cared for, Tobey told People Magazine that he doesn't like to dwell on the unsettling moments of his childhood. But he admits that there were plenty.
Article continues below advertisement
Leonardo didn't have such an easy time either. Leo's parents divorced when he was a year old and he was raised primarily by his mother. He didn't grow up in a particularly safe neighborhood, even claiming to have been "robbed" for the first time when he was 5.
Neither of them was formally trained in acting, either.
Leo and Tobey both auditioned for the same roles — but there was no bad blood.
From the beginning, they knew that the acting world was competitive.
In 1990, Tobey and Leo auditioned for the same television adaptation of Parenthood. Leo landed the role but pushed for Tobey to be involved somehow. This got Tobey a handful of lines.
Article continues below advertisement
Leo also snagged the lead role in 1992's This Boy's Life alongside Robert De Niro over his buddy. Tobey ended up playing Leo's friend, Chuck in the movie, that went on to launch Leo into Hollywood stardom. Leo subsequently wowed audiences as Arnie in What's Eating Gilbert Grape? and Jack in Titanic. NBD.
Article continues below advertisement
Tobey kept making small appearances in television shows but struggled to find his way. He remained a loyal friend to Leo but eventually stopped auditioning for the same roles. His big break finally came when he was cast in The Ice Storm.
They worked together in 'Don's Plum' and more recently, 'The Great Gatsby.'
Leo may have landed roles over Tobey, but they've also been each other's equals on the screen. The friends have appeared as co-stars in the indie film Don's Plum (2001) and more recently, The Great Gatsby (2013).
It may not be a long list, but when those moments happen, the two are more than excited to work with each other.
Article continues below advertisement
Tobey and Leo were also members of the "Pussy Posse."
You may have forgotten Leo and Tobey's ill-named '90s posse (which included Kevin Connelly and David Blaine). Many things can be written about this group, but F. Scott Fitzgerald puts it best in his famous novel The Great Gatsby.
As Nick Carraway shouts to Jay Gatsby: "They're a rotten crowd," I shouted across the lawn. "You're worth the whole damn bunch put together."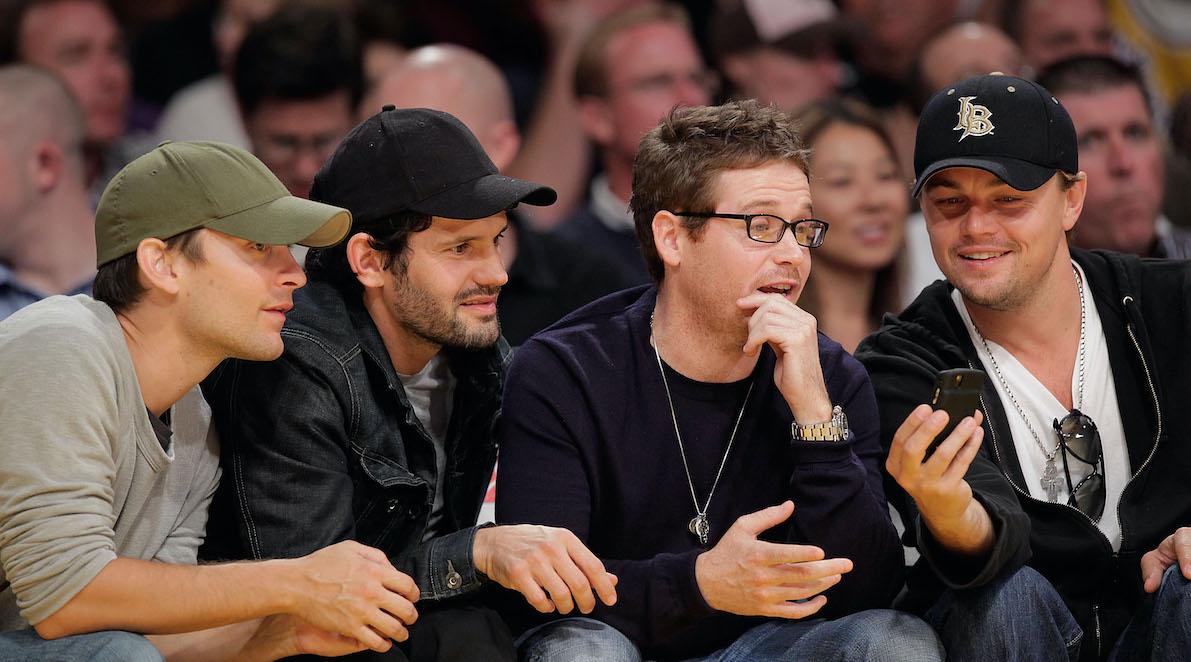 Article continues below advertisement
Thankfully, the group has drifted apart, but these buddies still stick together. It seems that when Leo and Tobey head out on the town now, it consists of yacht celebrations and going to nightclubs to relax and have fun.
And Leo is now called Uncle Leo when it comes to Tobey's kids, Ruby and Otis.
So, yes Leo and Tobey are still friends in 2020.
We don't hear much from Tobey nowadays, though he recently lent his voice as the narrator of the animated film The Boss Baby (2017). As for Leo, the Oscar winner has a few upcoming projects, including a role as Theodore Roosevelt in Roosevelt.
No matter who is acting in what, their most important role is as friends to each other, a part they play long after the credits roll.