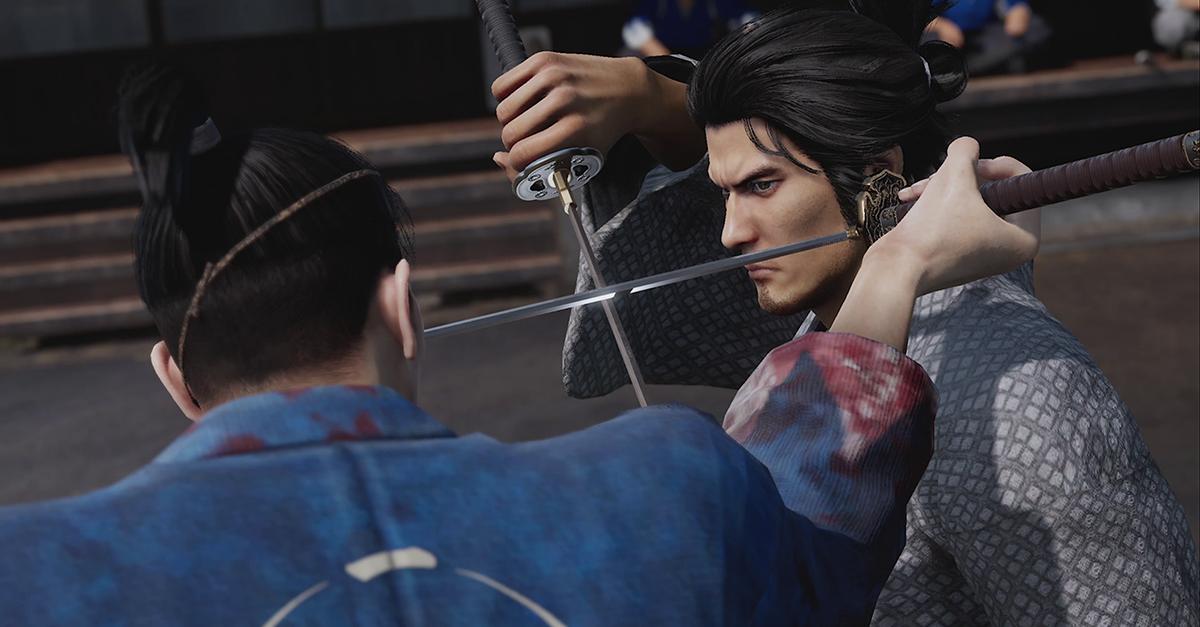 We Got to Sit Down With a Preview of 'Like a Dragon: Ishin!' — Check out Our First Impressions
Generally speaking, there are two types of gamers in the world. You're either a gamer who loves the Yakuza series or a gamer who has had the Yakuza series repeatedly recommended to them. The long-running series depicts a fictionalized and highly-dramatized version of the real-life Japanese crime syndicate where players control a particular yakuza member as they navigate their way through criminal dealings, the Japanese red-light district, and even light-hearted aspects of Japanese culture.
Article continues below advertisement
Though the series has earned prestige, acclaim, and international cult classic status over the years, I've never put aside the time to check it out for myself. I've certainly been privy to its cultural impact and meme status, if my cursory knowledge Goro Majima and complete memorization of the lyrics to "Baka Mitai" are any indication.
If I were to check out the series at any point, I figured I'd start with Like a Dragon: Ishin!.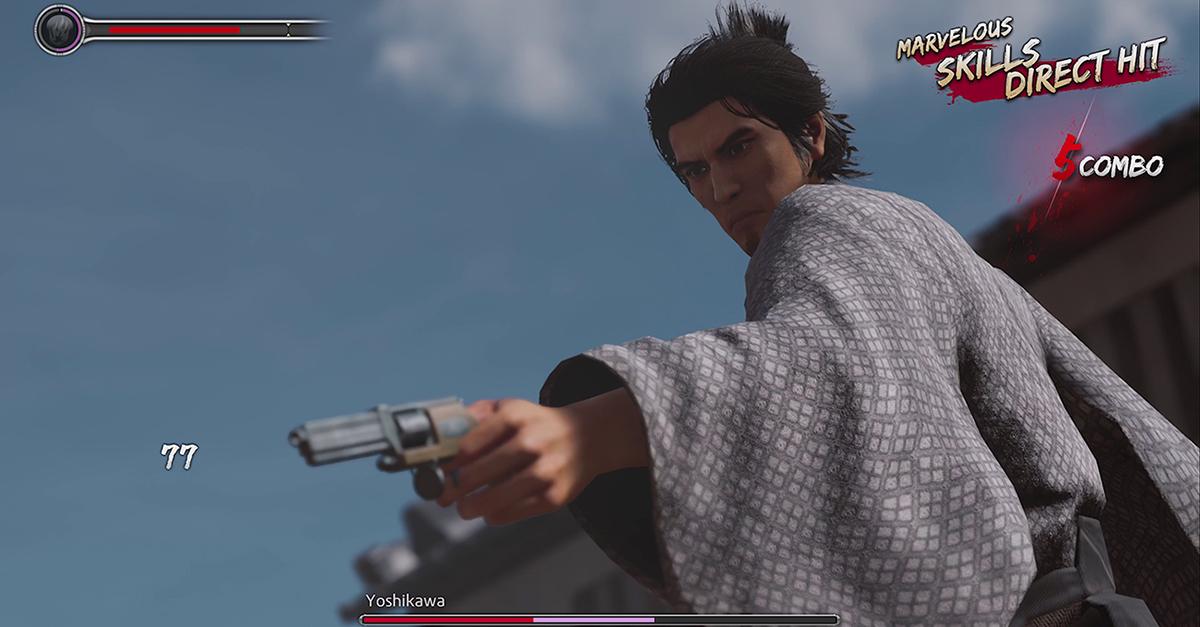 Article continues below advertisement
Having played a preview of the game for Distractify, I can safely say that this upcoming game definitely makes me want to check out the rest of what the series has to offer.
Check out my first impressions of Like a Dragon: Ishin!
We played a preview of 'Like a Dragon: Ishin!'. Here are our initial thoughts.
Like a Dragon: Ishin! is a non-canon spin-off of the Yakuza series. The upcoming title is somewhere between a remaster and a remake of the 2014 game of the same name, which was only released in Japan on the PlayStation 3 and PlayStation 4. The 2023 release marks the first time that the game will be released internationally.
Set in Japan's late samurai era of 1867, players take control of Sakamoto Ryōma, a samurai seeking revenge for his master who ends up altering the course of Japanese history.
Article continues below advertisement
Having never really sat down with a Yakuza game, my first instinct was to press forward within the bustling city of 1860s Kyo to find enemy encounters to test out the combat. What I didn't know at the time was that I was stepping right into the rich culture and endearing charm that my Yakuza-loving friends have been trying to sell to me for years.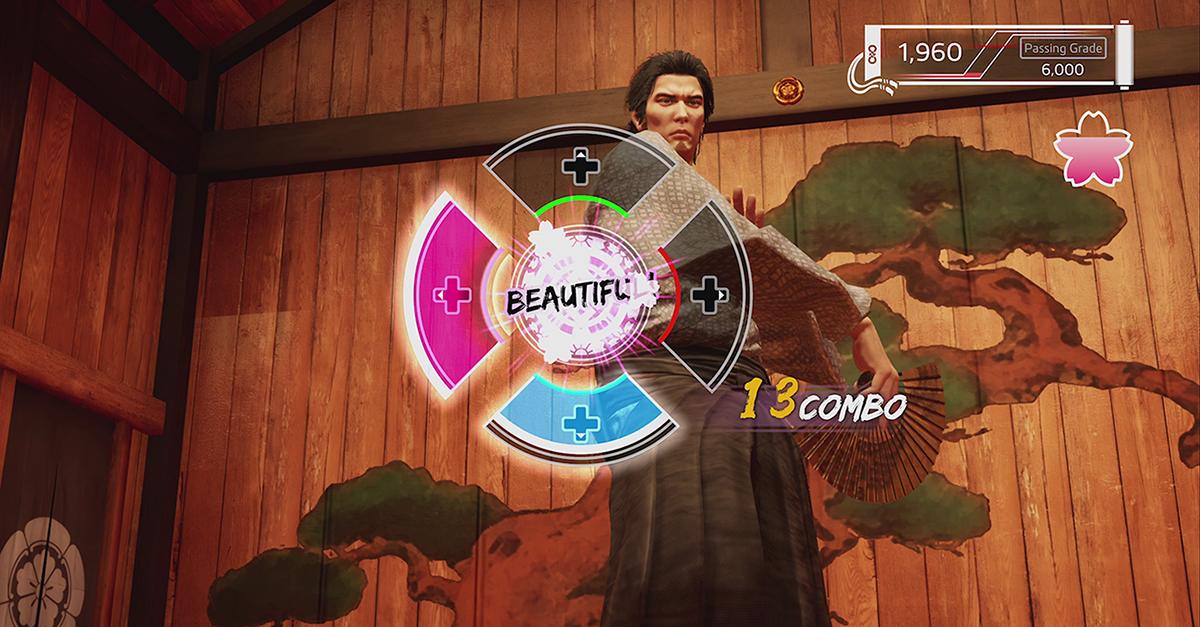 Article continues below advertisement
Around almost every corner was a new mini-game or absurd side-quest that I could partake in throughout the town. To my delightful surprise, the very first shop I stepped into — a local bathhouse — triggered a hilarious mini-game where Ryōma, dressed in his undergarments, was forced to chase down a thief who had stolen was clothes while he was lounging.
From then, I took my sweet old time taking in everything the town had to offer, almost as if I were on a vacation in late feudal era Japan.
On its own, Kyo is already filled with all sorts of entertaining side content, including mini-games for singing, dancing, and traditional Japanese card games. For the average Yakuza fan, many of these will already be well-known and well-loved staples for the series redesigned to fit the era. As for me, each discovery and quirky challenge I found felt new and exciting.
I spent over a third of my preview finding side-quests before even touching the combat, which was still a treat.
Article continues below advertisement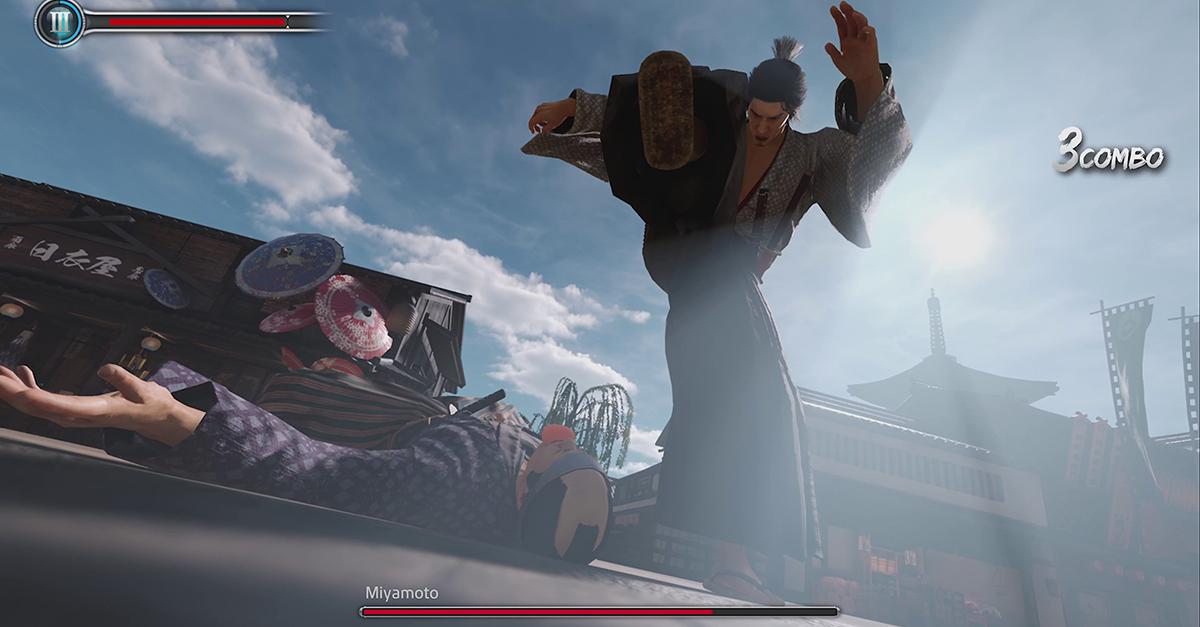 In battle, you can switch between four styles of combat: the precise and deadly Swordsman style, the long-range Gunman, the evasive Wild Dancer, and the bare-fisted Brawler. While there was a bit of a learning curve for me to figure out how each style worked, I was eventually able to squeeze out some satisfying parries and slick combos with a little practice. I absolutely wanted to tinker more with the combat, just to see what I could really pull off.
Article continues below advertisement
As someone who's still new to the Yakuza series, my time with Like a Dragon: Ishin! helped me realize why so many people love and appreciate this series. Its sense of style and rewarding combat is matched only by its sprawling cities and richly-illustrated culture.
For newcomers like myself, it's a perfect gateway into the charming absurdity that Yakuza has to offer. For long-time fans of the series, it's more Yakuza, and that can only be a good thing.
Like a Dragon: Ishin! comes out on Feb. 21 for PlayStation 4 and 5, Xbox One and Series X/S, and PC.